17 Top Ranked Learning Russian Apps In 2023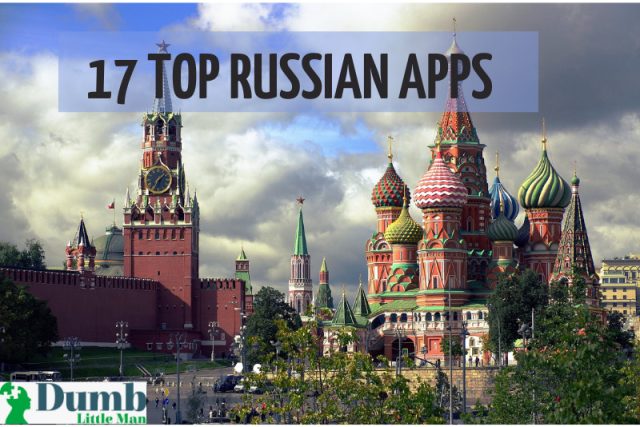 As one of the most spoken languages globally, learning Russian creates a myriad of opportunities. Those who learn Russian will speak the language of the largest country in the world. Since not many native Russians speak English, learners of the Russian language unlock the ability to communicate with locals while travelling in Russia. Moreover, possessing the skill to read Cyrillic will tremendously ease your travels through Russia. Those with a grasp of the Russian language will find it easier to learn other Slavic languages as well. The ability to speak and understand Russian presents more economic opportunities to the learner while offering a glimpse into one of the richest histories in the world.
Fortunately, language learners have access to more resources than ever. Gone are the days when learning a language is limited to a Rosetta stone cassette. Now, language learners have the advantage of choosing from a variety of language courses for one that best suits their learning style and needs. By far the most effortless and most convenient way to learn any language is through language learning apps.
Learning Russian Apps
Apps are a fantastic way to learn a new language anywhere and anytime on your mobile device. With Russian learning apps, lessons are always just a tap away. Many of them are available for free and some of them, such as Duolingo and Clozemaster, even approach the study of Russian like a game.
There are several amazing apps for learning Russian. Here are 17 of the best language learning apps.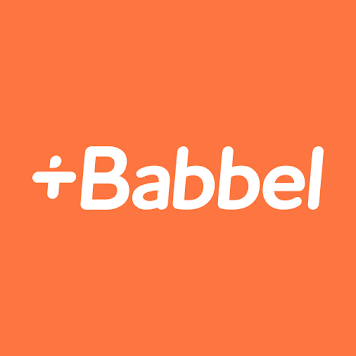 Image from Babbel
The Babbel app is one of the best apps for language learning. Designed by experts, it is backed by leading researchers at Yale University and Michigan State University.
Cost
Though the app is available to download for free, Babbel offers in-app purchases. Students can access more features for the price of $15.99 per month, $29.99 for every 3 months, or $84.99 per year.
Summary
Babbel's Russian lessons are designed and tailored by linguists to the learner's native language. The app offers short language lessons that develop your Russian vocabulary and grammar from the very beginning.
Pros
The Babbel app provides interactive exercises in Russian vocabulary, grammar, writing, and speaking. It introduces learners to the most common Russian words and phrases. Babbel uses speech recognition technology and a spaced repetition method to gradually and efficiently help you learn Russian.
Through listening to real-life dialogues by native speakers, students can use the app to learn how to speak Russian almost immediately. In addition, this learning app provides tips and tricks to help students learn grammar in context.
Babbel is one of the most effective apps for learning Russian. Students will benefit from listening to real examples of dialogue. It exposes learners to common Russian words and phrases they might encounter in a conversation with a native speaker. Moreover, it trains those who want to learn Russian to understand the context of the vocabulary covered in the course.
This app also allows Russian students to choose their learning level. They have the option between a beginner and intermediate course similar to Busuu. Students with busy schedules will benefit as well from the short length of the lessons in this language learning app. The app's design is perfect for visual learners and its course structure is great for anyone who hopes to learn conversational Russian for their travels.
Cons
There are cheaper but less comprehensive alternatives available.
CLICK HERE TO READ MORE ABOUT BABBEL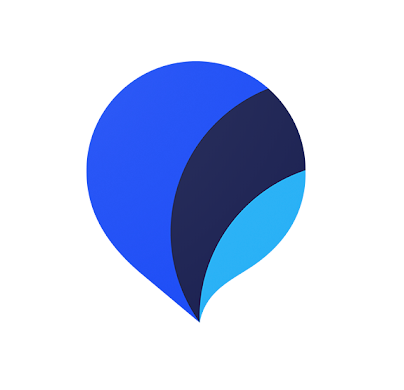 Image from Pimsleur
Pimsleur is one of the most popular language apps around along with Duolingo. Based on the Pimsleur method, it teaches new languages in the same way students learned their native language: immersion by listening.
Cost
While the app is available to download for free on app stores, users are only granted access to one free lesson. Students can unlock more features by paying for a premium subscription at the price of $19.99 per month. It also offers in-app purchases for individual lessons.
Summary
With a focus on conversational language skills, the Pimsleur app audio lessons are 30 minutes in length. It aims to teach learners comprehension and speaking skills through listening to the language. The Russian course is available to download for offline listening.
Pros
Students can listen to a dialogue between Russian speakers in each lesson. They are slowly exposed to new words and phrases in their native context. Grammar and sentence structure are gradually introduced in a way that sticks to your memory. Russian students can expect to learn core vocabulary and grammar rules slowly.
The Pimsleur app is great for students with an auditory learning style. The lessons are audio-based and promote an organic Russian learning experience. It promises students the ability to speak the Russian language with a native accent in a month. The app's focus on audio and listening encourages students to master their pronunciation of Russian words and phrases.
Since this is one of the few apps available for offline listening, it's a convenient choice for Russian students who like to multitask or learn on the go.
Cons
Due to the audio style of the course, visual learners should consider other options. Similarly, anyone who hopes to learn the Russian alphabet should look at other apps. Although it is one of the more costly options and there are free alternatives to Pimsleur, its methods are proven to be effective at retaining a new language.
CLICK HERE TO READ MORE ABOUT PIMSLEUR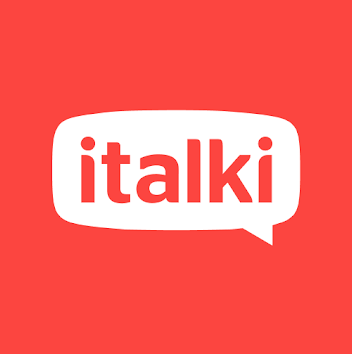 Image from iTalki
iTalki is one of the best apps for 1-on-1 Russian language lessons. It connects users with native speakers online.
Cost
Although the app is free to download, students must pay to converse with their instructor. The rate that language teachers charge vary depending on their expertise and experience. The price for certified teachers start at around $8, while the price for a native tutor starts at $4. The course operates on a flexible pay-as-you-go basis.
Summary
iTalki is one of the only apps to offer a personalized learning experience. Language teachers create a personalized lesson plan to help students learn Russian in a way that best suits them. The learning process takes into account the student's interests, skill level, and desired pace.
Pros
Since the course is tailored to your needs as a student, you choose which language skills to develop. If a student prefers a more traditional path that focuses on Russian speaking, reading, and writing, they can easily find a tutor to fit their needs. Similarly, if a student only wants to focus on the alphabet, the core Russian vocabulary, and spend the bare minimum on Russian grammar, tutors can create a lesson plan to match.
The iTalki app is one of the few apps that allow students to learn Russian from a personal tutor. It's perfect for anyone who wants a customized experience Russian learning experience.
Students should take advantage of their access to a native Russian tutor. They have the benefit of receiving feedback on their Russian grammar and writing skills. They can also ask for tips and tricks on learning the Cyrillic alphabet or practice their pronunciation with their tutor.
Another benefit of iTalki is the pay structure. Though access to instructors is not free, students can choose their teacher and the price of their Russian lessons.
Cons
Like others apps that connect students to teachers, there is a small chance that a mismatch will occur. In the event that a student is unsatisfied with the quality of their Russian course or the teaching style of their tutor, they can always find another one.
CLICK HERE TO READ MORE ABOUT ITALKI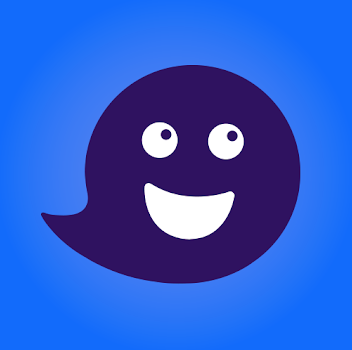 Image from uTalk
Similar to apps such as Duolingo and Clozemaster, the uTalk app allows students to learn Russian like a game.
Cost
Although the app is free to download with free starter words in each of the more than 140 languages uTalk offers, most of the features can only be unlocked through in-app purchases. A monthly subscription plan costs $11 per month.
Summary
The uTalk app promises a fun way to learn Russian through its game-like structure. There are five different language learning games that become increasingly harder as you progress your language skills. Students earn a score for each Russian lesson they successfully complete.
Pros
The audio in the course is from native speakers to ensure correct pronunciation. One of the more useful features is the ability to slow down audio clips to help students practice their pronunciation and listening comprehension.
The app focuses primarily on everyday Russian words and phrases. This is great for those who only want a basic understanding of Russian, but do not want to learn Russian reading or writing skills. The games in the app are designed more for learning vocabulary and less on Russian grammar and sentence structure.
Cons
Although the games in the app offer a fun way to practice certain Russian language skills such as speaking and vocabulary, some of the games might be too difficult for beginners.
There are cheaper apps for learning the Russian language that offer a similar gamified approach such as Duolingo.
CLICK HERE TO READ MORE ABOUT UTALK
5. I Will Teach You A Language


Image from I Will Teach You A Language
I Will Teach You A Language is an online course that offers a free podcast available on several podcast apps. It offers a Russian Uncovered course for beginners and a Grammar Hero course for intermediate-level students.
Cost
The Russian Uncovered course for beginners offers a free one-week trial, but afterwards, the price is $297 for the entire course. Similarly, the Grammar Hero course for intermediates is available for the price of $197.
Summary
This is one of the more comprehensive courses available for those who seek to learn Russian. It teaches everything from reading Russian Cyrillic to speaking with perfect pronunciation. It covers Russian grammar and vocabulary as well the culture behind the language.
Pros
Although the course itself is not free, students can take advantage of the free podcast available on most podcast apps. However, the podcast does focus on several other languages asides from Russian. It provides more general language learning tips.
The Russian course website offers a lot of free resources and articles on learning the Russian language, such as a pronunciation guide, essential vocabulary, grammar tips, slang words and expressions, and more. These free resources can be extremely useful tools to enhance learning Russian.
Cons
Although the free podcast is available on most podcast apps, there is no Russian app that accompanies the course. The Russian course must be accessed through the website.
There are better apps to learn Russian for students who prefer to learn on their mobile devices.
CLICK HERE TO READ MORE ABOUT I WILL TEACH YOU A LANGUAGE
6. Lingodeer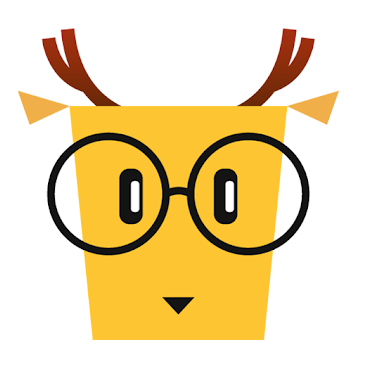 Image from Lingodeer
Lingodeer is one of the most highly-rated languages apps available to aspiring Russian speakers. It is one of the most well-structured apps available to those who seek to learn Russian.
Cost
The app is available to download for free. As one of the best Russian learning apps, Lingodeer offers several subscription plans. Students who wish to learn another language in addition to Russian can purchase a multilingual pass for the price of $13.99 per month, $79.99 annually, or $119.99 for a lifetime pass. Learners who just want to learn Russian can purchase a monthly plan for $12.99 per month or $76.99 per year.
Summary
The Lingodeer app is a more structured alternative to apps like Duolingo. The Russian course is designed to be a comprehensive self-study tool with helpful features such as various exercises to practice speaking, flashcards for spaced repetition learning, and quizzes to measure progress.
Pros
Russian students can rely on this app to learn how to write the Russian Cyrillic alphabet and read Russian words. It is one of the best apps available for reading and writing Russian. The app provides plenty of practice exercises to help students master their writing and understanding of the Russian Cyrillic.
In addition to the Cyrillic alphabet, students can learn Russian grammar and essential vocabulary. They can practice forming Russian sentences as well as speaking basic phrases.
Learners will also benefit from the audio recordings of native speakers. By listening to these clips, students can practice their conversation skills.
Russian students who prefer to learn on the go will benefit greatly from the offline features offered by Lingodeer. Moreover, those hoping to learn Russian in a more structured manner should consider this app.
Cons
It offers no practice exercises in terms of writing or speaking.
CLICK HERE TO READ MORE ABOUT LINGODEER
7. Manga Method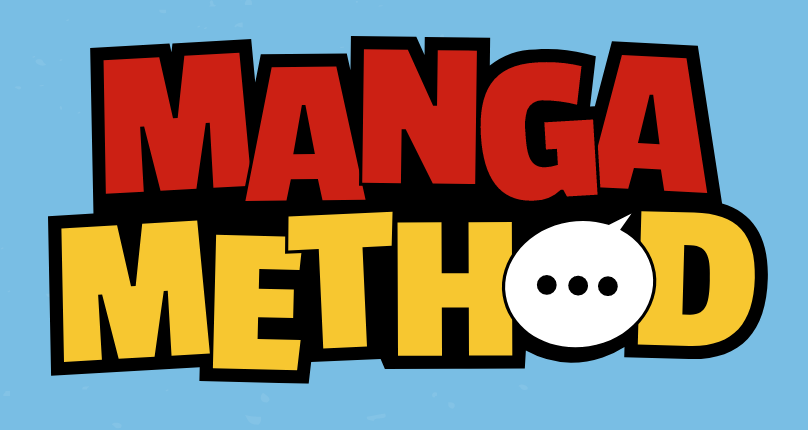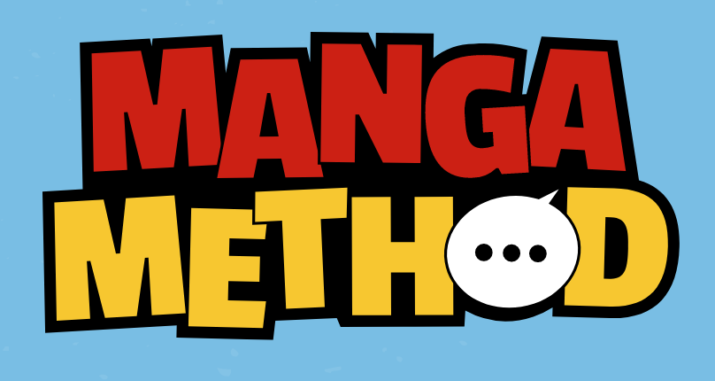 Image from Manga Method
Manga Method is an app created with comic lovers in mind. It is one of the best apps for those who love to read comics or visual novels.
Cost
This fantastic app to learn Russian is available at no cost to students. However, students can support the creators of the app through their Patreon.
Summary
Manga Method is one of the best free apps for learning how to read Russian. This language learning app offers three comics in Russian: Peasant Queen, Rambutan, and The Zenith.
Pros
Although only the Peasant Queen is accompanied by full translations, this free resource is still a great app to learn Russian vocabulary and Cyrillic.
Cons
Students who love to read should consider Manga Method as an accompanying study tool to another app. On its own, learners won't be able to learn Russian speaking or conversation skills so it's best to use this app along with other apps.
Although some comics are accompanied by audio, the ones in the Russian language lack listening features. Moreover, while this is a great app to learn Russian for intermediate language learners, beginners might struggle to understand the vocabulary in the comics.
Despite its limitations, Manga Method is a great tool for learning Russian words. Its stories allow students to practice reading and writing in the Russian language. The best part is that it costs nothing.
CLICK HERE TO READ MORE ABOUT MANGA METHOD
8. Beelinguapp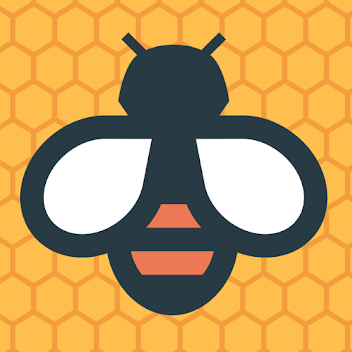 Image from Beelinguapp
Beelinguapp is another top-rated reading app to help you learn Russian. This is one of the best apps to learn Russian through reading stories you love.
Cost
Beelinguapp can be downloaded for free, but it does offer in-app purchases. There are several subscription tiers. The basic subscription plan costs $3.99 per month or $17.99 per year. For the gold subscription, students must pay $7.49 per month or $36.99 per year.
Summary
Beelinguapp is an amazing app to learn Russian while reading the materials that interest you. The app utilizes a parallel-text method to help readers practice reading in Cyrillic and develop their Russian language comprehension.
Pros
This is a seamless way for learners to accumulate new words and learn vocabulary through context especially if the student is already familiar with the text they're reading. It's also a great app to help you learn the Russian alphabet.
Since learners can use sources they are familiar with to learn Russian, this is one of the most customizable learning apps. There are a lot of classic stories available for reading and listening to as an audiobook.
Students who choose to listen to a Russian audiobook can practice their pronunciation and speaking skills while reading along. Those who are keen to improve their writing skills can also practice their alphabet skills.
Cons
The stories on Belinguapp vary in difficulty. Both beginners and intermediate Russian learners can use this app to learn the language.
CLICK HERE TO READ MORE ABOUT BEELINGUAPP
9. Memrise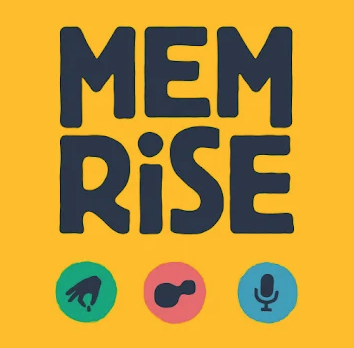 Image from Memrise
The Memrise app is another popular app for learning languages. It is one of the most highly-rated apps for learning any language.
Cost
While the app can be downloaded for free, the best features are reserved for subscribed users. Memrise offers a variety of learning plans to its students. A monthly subscription is available for the price of $2.99 per week, $8.99 per month, $89.99 per year, or $139.99 for a lifetime plan.
Summary
Similar to apps like Duolingo, Memrise approaches learning a language like a game. The exercises allow the student to practice their vocabulary knowledge and speaking skills through gamified tests. The practice exercises also help students hone their Russian comprehension skills.
Pros
This is a great app for visual learners because of the thousands of video examples. The examples demonstrate a native Russian speaker introducing a few words in Russian, written in Cyrillic, followed by their English translation. The words are common phrases students will encounter in everyday conversation with a Russian speaker.
Memrise is a great app that offers immersive lessons and incredibly useful features for developing Russian vocabulary. The words taught in the lessons range to cover everything from the basics to the more nuanced. Their practice exercises such as flashcards and quizzes are also designed to drill the vocabulary into memory.
Cons
Though students need a subscription to access many of its best features, Memrise holds its own against other popular apps like Duolingo. Overall, Memrise is a fantastic app to learn Russian.
CLICK HERE TO READ MORE ABOUT MEMRISE
10. Anki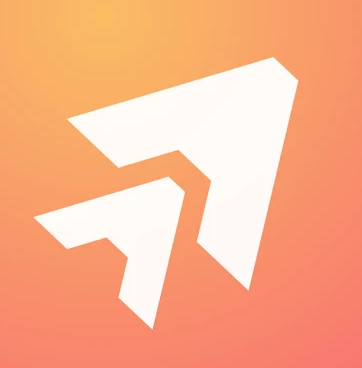 Image from Anki
Anki is a popular flashcard learning tool that can be used to learn Russian.
Cost
Most of its features are available for free, but some require an unlimited plan to access. The unlimited plan is available for the price of $12.99 a year or $24.99 for lifetime access.
Summary
Although it is not a dedicated Russian app, Anki is particularly useful for learning new Russian words. It uses spaced repetition to help anyone learn vocabulary in Russian. There is a vast collection of flashcards on this app so students can learn as many Russian words as they please.
Pros
In addition to building your vocabulary, this app is also a great way to familiarize yourself with the alphabet. Since the words are written in the Russian alphabet and translated into English, this app is a good tool to learn the Russian writing system.
Cons
Although this app is by no means a comprehensive resource to learn Russian nor is it a specifically Russian app, it is a useful tool to learn vocabulary in any language. The best part is that most of the features on Anki are free.
CLICK HERE TO READ MORE ABOUT ANKI
11. HiNative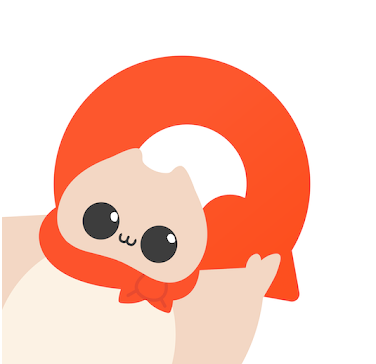 Image from HiNative
The HiNative app, similar to iTalki, connects students to native speakers. It offers its users 1-on-1 lessons in the Russian language.
Cost
While the app is available for free download, most features require a premium subscription to access. Depending on the tier, the monthly premium plan costs $4.49 or $9.99 a month. Users can also pay the annual fee of $34.99 or $84.99.
Summary
Similar to Busuu, HiNative exposes learners to a community of native speakers who can help them on their journey to fluency in Russian.
Pros
Some of the most useful features include the option to upload audio and ask for feedback, post your writing for a native speaker to correct, and ask actual Russian speakers questions on the app.
Cons
Students can technically learn Russian for free by searching through the many questions on grammar or vocabulary. However, in order to access the ability to ask your own questions, you must have a premium subscription.
HiNative is more suitable as a complementary language tool rather than a standalone Russian resource. While you can speak Russian to a native Russian speaker, there are no actual lessons offered in this app.
CLICK HERE TO READ MORE ABOUT HINATIVE
12. Lingvist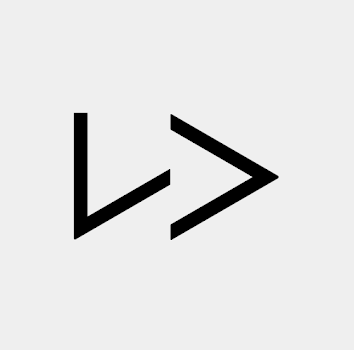 Image from Lingvist
Lingvist is a top-rated resource for students seeking an app to learn Russian.
Cost
The app offers a free trial, but access to its features will expire unless users sign up for a premium plan. Users can pay $9.99 a month or $79.99 a year.
Summary
Lingvist tests the knowledge of students before they begin their lessons to ensure they learn at the appropriate level. Afterwards, those who are looking to learn Russian can develop their vocabulary at their own pace. They can also choose from numerous word decks to create a more personalized learning experience. Furthermore, users can track their progress.
Pros
As an app, Lingvist in its ability to promote vocabulary retention in students. Users can expect to learn words quickly in everyday Russian contexts. Their algorithm teaches the most important words first so students can have a working knowledge of Russian. Later, it gives students the option to expand their word decks.
Students can also speak their answers and practice their pronunciation. Moreover, students can choose to practice their writing in Cyrillic using the word decks.
Cons
However, there are little to no lessons on grammar. The topics covered by the words are also very limited. It is not a comprehensive guide to learn Russian. There are cheaper and better alternative apps available to learners.
CLICK HERE TO READ MORE ABOUT LINGVIST
13. Tandem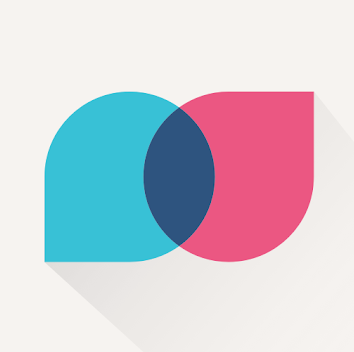 Image from Tandem
Tandem is another language exchange app available to those hoping to speak Russian with a native Russian speaker.
Cost
Tandem can be downloaded for free by mobile users, but there are in-app purchases to unlock more features. Users can access the pro version of the app by paying $8.99 per month.
Summary
While Tandem is not a typical Russian app with structured lessons, it does grant students access to a large language community. Users can find a language partner and chat in Russian.
Pros
There is a useful in-app translation feature that saves students the trouble of searching for the meaning of an unknown word their partner used. Furthermore, there is an option to send voice notes or call your language partner. Speaking with a native through the app is a great way to practice conversational skills.
This is a wonderful app for anyone who loves learning a language through a community. It takes the concept of a pen pal and turns it into a highly rated app. It also allows students to connect with real Russians and ask them any questions about the language or their culture.
Cons
One drawback is the lack of seriousness some language exchange partners have towards learning. Some people are on Tandem to make a connection beyond language exchange.
Moreover, there are no actual lessons. Thus, those who want to master the Russian language efficiently should turn to other apps in tandem to Tandem.
CLICK HERE TO READ MORE ABOUT TANDEM
14. Clozemaster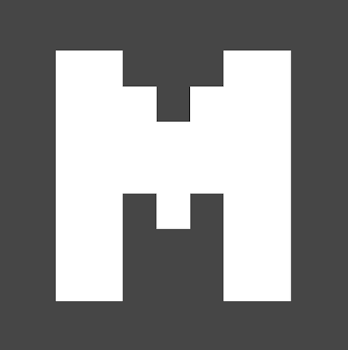 Image from Clozemaster
Clozemaster is the perfect Russian app choice for those who love gaming.
Cost
The app is available to download for free, but users can gain access to offline features by subscribing to the pro version. The price of the Clozemaster Pro is $8.99 per month or $69.99 yearly.
Summary
Clozemaster is a wonderful resource for building your vocabulary in Russian. Its gamified approach to language uses mass exposure to words in context. Students must select the missing word in the sentence to progress in the game.
Pros
This way, students can improve their comprehension of Russian while adding words to their arsenal.
In addition to word exposure, students are exposed to the Russian alphabet. One can easily practice their writing skills using the words and sentences in Clozemaster. It's also a great way to improve reading comprehension since students must figure out the missing word through context.
Cons
Although it provides a fun way to learn Russian, beginners might struggle at first. The sentences are random and in spite of being grouped by difficulty, can be challenging for those with no previous knowledge of Russian.
While it is a fun and effective way to retain words in Russian, it will most likely never make you fluent, or at the very least, conversational. Those who enjoy learning through games should consider alternatives like Duolingo that are more well-rounded in its approach.
CLICK HERE TO READ MORE ABOUT CLOZEMASTER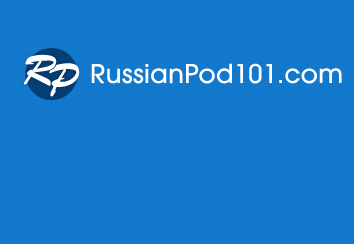 Image from RussianPod101
RussianPod101 is one of the most trusted language courses around to learn Russian. It is now conveniently available as an app.
Cost
Though the podcast is available on most podcast apps, the actual RussianPod101 course itself offers three tiers of subscription. The basic plan costs $4/month, the premium plan costs $10/month, and the premium plus plan costs $23/month.
Summary
RussianPod101 is renowned for its extensive library of audio lessons.
Pros
Those with an auditory learning style will greatly benefit from this comprehensive course.
There are courses available for all levels ranging from absolute beginner to advanced. Learners will never run out of lessons to explore as new ones are constantly uploaded on this Russian app.
Cons
Most of the features such as speech recognition exercises, grammar bank, and interactive quizzes are only accessible to premium and premium plus subscribers. There are few courses more complete than this one, but there are definitely cheaper alternatives.
CLICK HERE TO READ MORE ABOUT RUSSIANPOD101
16. Spee