Learn Croatian: Here Are Effective Tips In 2023!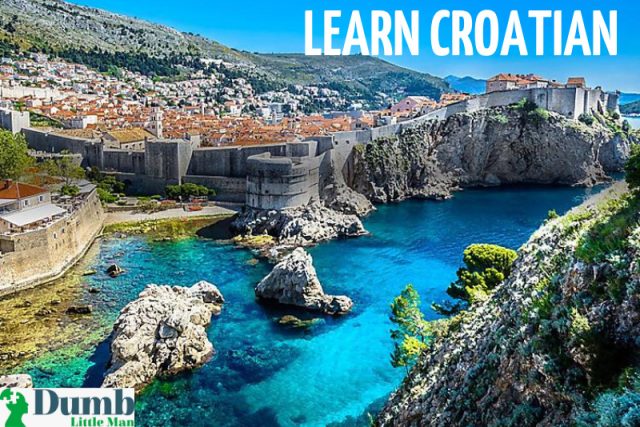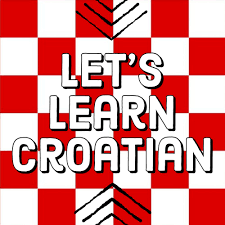 Image from Letslearncroatian.com
Before starting to learn this new language, you should know that the Croatian language is found in different forms. Like Croatian, Serbian, Croatian-Serbian, Bosnian-Croatian-Serbian, etc.
Whatever you're studying, you've most likely run into the same issue I did. Resources that are good, affordable, and up to date are hard to come by. Learning Croatian, Serbian, BCS, and other languages do not have to be a difficult undertaking. It also doesn't have to be expensive. You've come to the right place if you're learning one of these languages.
If you're learning Croatian, are you wondering if Serbian materials would help you? Maybe it's the other way around. Whatever language you're learning, don't be scared to experiment with other languages' resources. They're both understandable, so even if there are slight variances, you'll learn a lot of essential knowledge either way.
Let's just get into the review of the Croatian Language.
Learn Croatian Language
Learning Croatian isn't easy and it isn't as difficult as people say. If you are serious about learning languages, you need the will, commitment, and consistency.
With continued instruction, you can begin to understand the fundamentals of Croatian and have a good chance of speaking like a native speaker!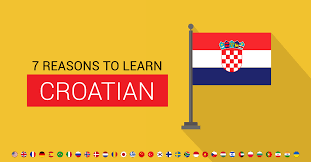 Image from Mondly.com
There are some free online apps that you may use to enhance your Croatian in just a few minutes at a time. They're incredible because you can't do anything worthwhile without them. You will see a lot of progress if you use it on a regular basis.
Develop a learning plan
Prepare a learning strategy before you begin to learn Croatian. If you're beginning from scratch and have no prior knowledge of Croatian, structure your learning tactics based on your abilities.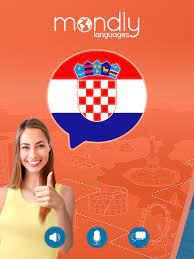 Image from Apkpure.com
You will boost your performance and motivation to keep studying by training in something you already enjoy. If you're new to Croatian and wish to start at the beginning, follow the instructions and start with the basics of pronunciation and grammar.
Learn useful phrases and sounds
Fortunately, the internet is full of free materials and series that may help you learn the most fundamental Croatian phrases. With these materials, you can learn to say hello, yes or no, and even try to utter some lengthier phrases.
Videos ranging from asking for a price to welcoming or seeking assistance on the street can be found in various classes.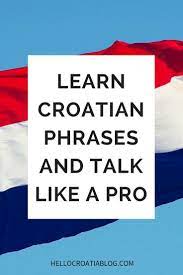 Image from pinterest.com
The videos are hosted by an educated Native speaker, so even if they clarify difficult grammar or pronunciation norms, they are easy to follow. Furthermore, at the end of each video, you will find quick exercises to put your skills to action.
Learn Common Characters
Before you can try to compose a sentence, you must first learn some basic nouns, words, verbs, and other concepts. However, studies have shown that 100 characters can get you fairly far. As a result, there is no easy way around it; you must simply remember them.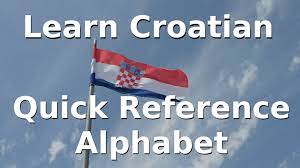 Image from sailingwiththankfulness.com
Learning Croatian is not a quick process
The language must acquire a B 1 level of proficiency and requires approximately 400 hours to master.
One of the most contentious things to say about A1-related exams is that the amount of hours required to pass A1-listed assessments varies greatly from person to person.
The exact number of years needed to get an A1 level is unknown, however, it varies dramatically from person to person.
Grammar and Pronunciation
Croatian is reasonably easy to pronounce since its writing is almost entirely phonetic, meaning that the printed letters correspond to the phonemes they represent.
You can create a list of Croatian grammar questions organized by topic to test your knowledge.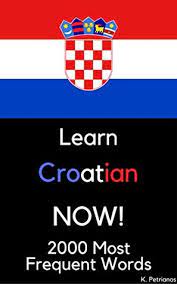 Image from goodreads.com
The duration of both the vowel and the "musicality" of the word are both marked by accentuation in Croatian. When used at the start of a word or in some borrowings, the R can be a syllabic peak.
When a silent and a voiced consonant in a word are combined as a result of the addition of a derivational ending or a suffix, the first consonant is assimilated to the second and becomes unvoiced or voiced.
Flashcards
The importance of using flashcards is emphasized by most serious language learners. It's the process of going over words between breaks. For example, you'd go over each new word you learned first. You'd write a list of words you missed, words you got right but fought with, and terms that came easily to you.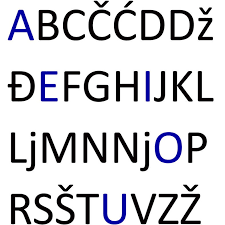 Image from chasingthedonkey.com
These are simple flashcards that you may use in an app where the frequency with which a word appears changes based on how difficult it is to find. So, if you get a word wrong, it's a warning that you're not learning enough, and you'll see it again sooner.
It's also a sign that you've mastered it if you see it less frequently.
Readings in Croatian Language
Because Croatian and Serbian have their unique alphabets, reading practice is essential when learning. Finding literature that is appropriate for your language level might be difficult. Here's where Wikipedia comes in helpful! I propose reading brief articles in Croatian and Serbian on Wikipedia, then returning to your mother language to assess your knowledge.
You can also make use of books and online articles. There are many free online books to learn the Croatian language.
There Are a Lot of Odd Endings
You will actually realize that Croatians have a great time with word sequences if you've ever heard them speak. There are a lot of odd endings when Croatians speak.
Certain word endings will need to be modified to find out who's doing what.
YouTube Channels
Free Croatian and Serbian language classes and resources can be found on YouTube. The channels below provide hours of Croatian and Serbian courses in a fun format. Additionally, video allows you to view non-verbal parts of the Croatian and Serbian languages such as facial expressions, body language, and other non-verbal features.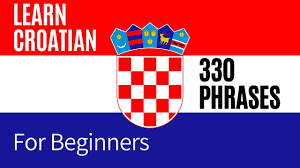 Image from youtube.com
Vloggers from Croatia and Serbia can be found on YouTube.
YouTubers are an excellent source of local and relevant information for Croatian and Serbian languages. Croatian and Serbian vloggers cover a wide range of topics, from humor to beauty to food, so you're likely to discover someone who tackles a subject that interests you.
Croatian 101 lesson
With short, instructive videos, the Croatian 101 Lesson will help you master the basics of Croatian.
Petrov, Grgo
Are you curious about the many Croatian dialects? On Grgo's channel, you may hear sample talks from a few of them.
Easy Languages
The Easy Languages channel will appeal to you since it provides a wealth of local culture and context. The hosts of the Easy Language series go out into Croatia's streets and interview the people they meet. It's a fantastic method to hear how native speakers actually speak the language, learn up valuable conversational vocabulary, and improve your listening comprehension.
Best Alternative language learning Apps
Italki is the most convenient and cost-effective approach to find a tutor for the language you're studying. They employ a big number of teachers who instruct students in more than a hundred different languages.
You'll be able to choose an instructor that best fits your learning style, schedule, and personality. Teachers have complete control over their prices and timetables.
CLICK HERE TO READ MORE ABOUT ITALKI
Image from Pimsleur.com
Pimsleur's latest edition makes learning more accessible through its online and downloadable service. Pimsleur simplifies the process of learning a language at an intermediate level. It offers a selection of popular languages on its website. Every lesson is well-thought-out. There are no third-party trademarks on it.
With Pimsleur, you'll spend the majority of your time speaking and listening to Spanish audio classes. The Pimsleur method is effective if you can fit it into your schedule. These skills are easy to incorporate into one's daily routine. In an hour, you can learn a lot of words and phrases.
CLICK HERE TO READ MORE ABOUT PIMSLEUR
Image from Utalk.com
For language study, there are also a lot of audio recordings of natural speakers, both male and female. Every lesson is well-thought-out.
uTalk does very little, but because it's so basic, it won't help you learn more or teach you how to speak like a native speaker.
Rather than focusing on other complexities such as grammar explanations, uTalk's purpose is to teach users new languages by first getting them acquainted with the language's pronunciation and brief phrases.
CLICK HERE TO READ MORE ABOUT UTALK
This course is ideal for newbies who want to learn Spanish independently. You do not need any prior knowledge of Spanish to join this course.
The Uncovered series offers students a great opportunity to explore a wide range of topics on their own at a very low cost.
This course will teach new Spanish speakers everything they need to know. You will learn a great deal here if you put in the effort.
CLICK HERE TO READ MORE ABOUT I WILL TEACH YOU A LANGUAGE
Babbel is a complex program with its own collection of course materials and exercises. It comes with a variety of tools, audio lessons, and a dedicated website.
Unlike crowdsourcing, the technology is designed and developed by linguists and specialists rather than ordinary people.
It's fantastic for improving listening comprehension. You can upgrade to a premium membership if you want to use more features.
Babbel has a great function that allows you to skip stages. You can change the level's difficulty as you see fit because it's up to you to choose the appropriate level for the people you'll be performing with.
CLICK HERE TO READ MORE ABOUT BABBEL
Learning a new language with Ling App
Ling employs native Croatian speakers to assist you with learning the language the way it is spoken in the country. Learning has become a lot easier and more effective as a result of gamification. The chatbot feature allows you to improve your Croatian by simulating your native Croatian speaking abilities. For an introvert like me, it helps to build confidence so that I can finally use it while I'm out and about. What sets Ling distinct from other language apps, such as the Croatian Ling app, is the emphasis on practical vocabulary phrases utilizing
Conclusion
There are many students who start studying Croatian find it too difficult to learn after a while, or they determine they aren't gifted enough to learn languages, and they quit. So, before you blame anything, be sure you've figured out what's really going on.
If you speak English and really want to learn Croatian language, there are plenty of online language courses out there. Free online language learning apps like iTalki, Pimsleur, Babbel, Ling app, etc are some of the best platforms to learn a language.
With these apps, you will be able to learn new vocabulary in the Croatian language and improve your Croatian grammar. If you work hard and be consistent with the language course, you can actually speak like a native.
F.A.Q.
How To Learn Croatian?
You can acquire Croatian using free online apps, reading materials, and YouTube channels. There are also many people teaching Croatian as their second language.
Why Learn Croatian?
Around 6 million people speak Croatian around the world as their native language. There are also millions of people who speak the Croatian language as their second language.
The topography, terrain, and geography of Croatia support the presence of diverse landscapes, such as the lowlands and lakes found in the north, as well as the mountains and rocky coastline filled with islands and islets.
How Hard Is Croatian To Learn?
Don't worry if you're an English speaker having trouble learning quickly; it's difficult to learn for native English speakers. However, with dedication and perseverance, you can learn this new language.
CLICK HERE TO GET ITALKI AT A DISCOUNTED PRICE
CLICK HERE TO GET PIMSLEUR AT A DISCOUNTED PRICE
CLICK HERE TO GET BABBEL AT A DISCOUNTED PRICE
Like this Article? Subscribe to Our Feed!
Passionate in tech, software and gadgets. I enjoy reviewing and comparing products & services, uncovering new trends and digging up little known products that deserve an audience.