Las Vegas Contribution Towards The US Economy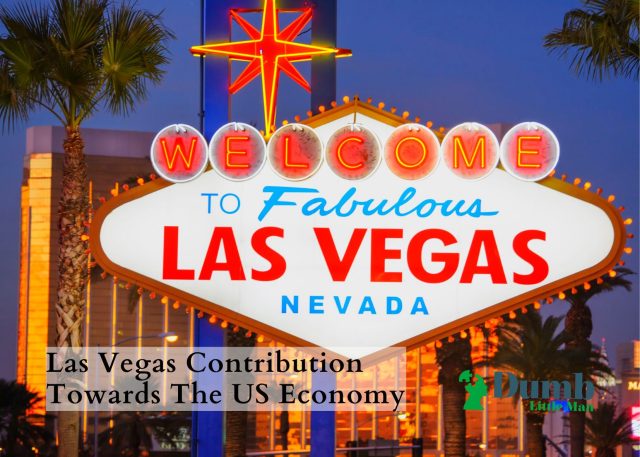 Las Vegas is the crucial city of West America which was founded in 1905. Las Vegas is the 26th most famous city in the United States and the State of Nevada. The name of it was given to the city in   1829th   by Rafael Rivera. Sin City grew from a very small desert-bound railroad service center at the outset of the 20th century, which is the fastest-growing metropolis of the century.
This transformation made many different paths that better the US economy by a combination of shrewd entrepreneurship, access to water, fast transportation network, historical museum, and permissive state laws, that the city now often known as "Sin City," a place of vast casinos, luxury hotels, entertainment venues which attracts masses of visitors from all over the world. Las Vegas is a great economic center and largest city, which contributes to the US Economy.
Here are the following ways through which Las Vegas contributes towards the US economy, also an overlook of Vegas Revenue statistics
Southern Nevada tourism industry
Southern Nevada's economy is more dependent upon tourism than most other domestic tourism destinations. Among major contributions to the U.S. Economy, the Las Vegas metropolitan area in 2019 had the highest share of employment gained by the tourism industry at 28.6%.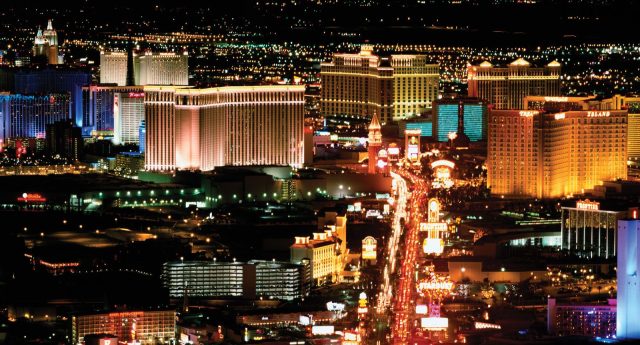 COVID-19 tourism made it particularly susceptible to the pandemic and its impacts on travel, conventions, business meetings, weddings, and other activities that involve large gatherings. Unemployment in the Sin City region spiked to 33.3 percent in April 2020 and averaged a record 14.7 percent in 2020. In June 2021, saw most visitors were traveling by air, exceeding 3.81 million tourists.
There are the following top   tourist   attractive places   in  Las Vegas:
1. The strip
The strip is 2.5 miles long central section of Sin City which runs through the city from northeast to southeast, it is the world's richest casino resort.  It is lined with many entertaining palaces, huge luxury hotel rooms. The strip particularly presents fantastic views at night when the city is illuminated by the beauty-full lights and neon signs. The Strip is the   " City Without Clocks", whose multibillion-dollar economy is devoted to servicing a wide array of impulses and addictions of many kinds.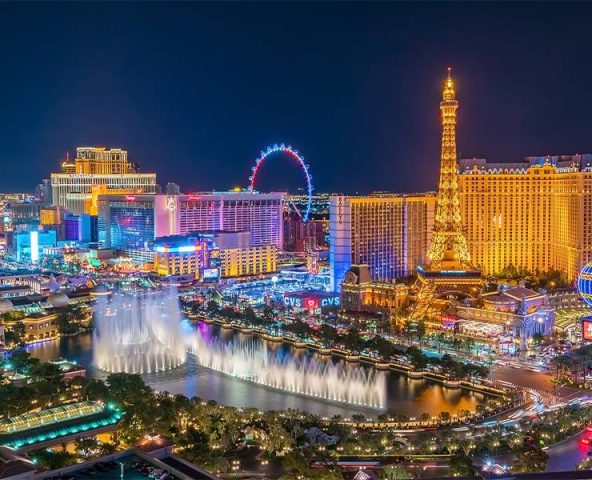 Between 1998 and 2020, the strip reported the lowest revenue of $ 3.7 billion in 2020.  From March to August 2021, casinos in the sin city strip reported total revenue of $ 3.6 billion.
2. Helicopter Rides over Las Vegas and the Grand Canyon
For a great overview of   Las Vegas visitors may want to take a helicopter ride. It has a different number of companies providing helicopter tours that take visitors over Las Vegas and the Strip, or as far away as the Grand Canyon.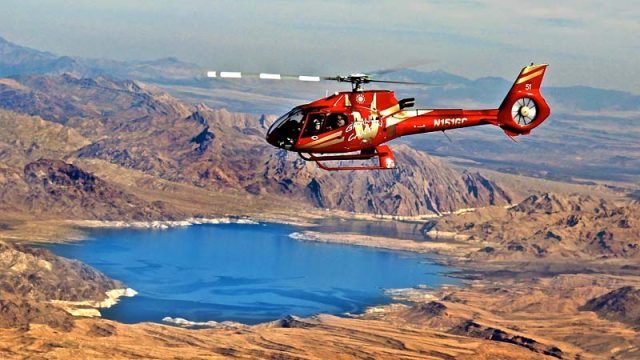 This is a great opportunity for tourism with limited time to see not only Vegas but the surrounding landscape and one of America's most impressive and famous natural attractive cities. This helps to generate a huge amount of revenue which plays a vital role in contributing to the US Economy.
3. High Roller Ferris Wheel on the Linq
The High Roller Ferris wheel is the largest observation wheel in the world from all-out at an impressive 550 feet high. Its single rotation takes 30 minutes to complete. This gives plenty of time to soak up the awesome views over the surrounding area of Las Vegas, especially at night the views are outstanding. Each cabin holds up to 40 to 45   people and is climate-controlled. The High Roller Ferris wheel is located at the bottom end of Linq Lane.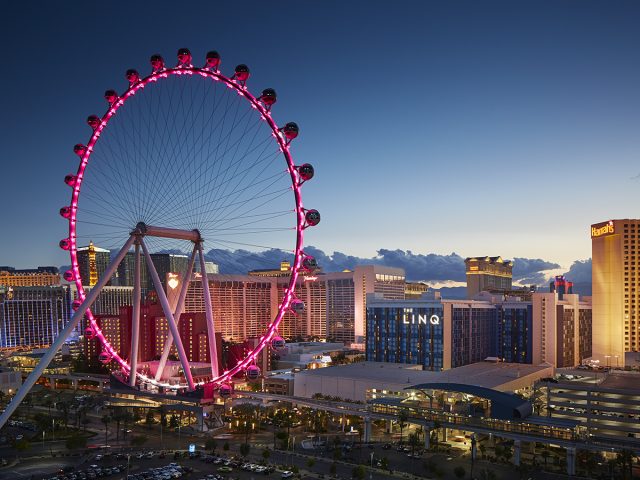 Las Vegas tourism industry supports 33% of jobs in the region and generates more than $9.8 billion in gaming revenue to Clark County's economy. Over 21,000 conventions (21,864) and meetings brought in more than 9 million convention delegates to Las Vegas in 2021 and generated more than $20 billion in the economy.
Tourism

Tourism

Hotels
Total
2019

242,500

Jobs

Direct Impacts

57,500

Jobs

Indirect Impacts

76,900

Jobs

Induced impacts

376,800

Jobs

Total impacts

2020

163,800

Jobs

Directs impacts

35,800

Jobs

Indirect impacts

51,700

Jobs

Induced impacts

251,200

Jobs

Total impacts

COVID-19 impact

78,700

32.5

Direct impacts

21,800

37.8

Indirect impacts

25,200

32.7

Induced impacts

125,600

33.3

Total impacts
4. Las Vegas's Historic Places
Las Vegas has an enriched place of huge historic cores. These historical cores are occupied by marshes, freshwater springs, and grassy meadows, long since covered by streets, buildings, and parking lots. The old downtown at the center of this city became overshadowed in the 1950s by the Strip, the portion of Las Vegas Boulevard (with a side street) running some 4 miles ( about 6 km) to the southwest.  Las Vegas income statistics show that in 2020, the National Museum made heavy money from slot revenue.
The following are the historical places or museums of Las Vegas.
1. The Mob Museum
The Mob Museum is also known as the National Museum which is the official name of Organized Crime and Law Enforcement. The exhibitions focus on different animals which include dinosaurs, reptiles, and aquatic animals. It is a truly unique and standout museum in Las Vegas, Nevada.
2. Neon Museum
Different colorful neon signs make Sin City one of the most memorable and charming sights, which attract countless visitors throughout the world.
Today, the Neon Museum is working very hard to save some of Sin  City's history by purchasing the historical places from the people, storing, and in some cases, the historic neon signs that have gone by work as businesses have dim or new signs have taken the place of older icons.
5. Luxury Hotels and Restaurants
Las Vegas is very famous for its luxury hotels and restaurants. Numerous of the hotels are attractions in and out of themselves and character of free street sideshows, from dancing fountains to erupting volcanoes.
Downtown Sin city is built to serve not residents but guests about tens of millions annually. Once derided as a cultural backwater, Las Vegas has evolved into an economic power that outstrips the output throughout the world. Las Vegas income statistics show that in 2020, downtown in Sin city made heavy money from slot revenue which exceeded $ 462 million.
Between March and August 2021, Downtown Las Vegas made revenue of $ 436.8 million.
Conclusion
Traditionally the driving force in the Southern Nevada economy has been the tourism and hospitality industry, which contributes towards the US economy. With almost 150,000 hotel rooms, Las Vegas is one of the largest heart to heart and resort destinations in the United States which attracts almost 43 million visitors annually. Las Vegas contains world-class entertainment, dining and shopping opportunities, and historical places afforded visitors to the Southern Nevada region.
After nearly five decades of steady population and construction growth, Las Vegas is opening the strengthening of its housing and employment sectors along with a return of people moving here as well as visitors who provide a significant role in the US economy.
Las Vegas Revenue FAQs
How much Annual   Revenue was generated From Las Vegas?
According to the UNLV, Downtown Sin city brought in $464.2 million worth of income in 2020.COVID-19, pandemic, this figure shows a 32.23% drop from 2019, Las Vegas statistics shows that the revenue generated by Strip is $3.7 Billion in 2020.
What is the Richest Casino in Las Vegas?
The Las Vegas Stands is the richest Casino in Sin City. This city generates $3.61 billion in worldwide revenue in 2020.
What is the average nightly room rate?        
At night time the view of Vegas City is outstanding, and its rate at night is $133.
What is the Las Vegas weekend occupancy?
The Las Vegas Weekend occupancy is about 94.9%