20 Jobs for people who hate people (Introvert- Must-Know)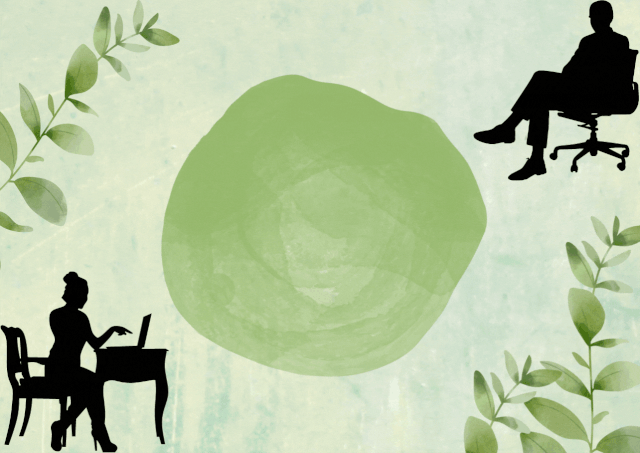 Introverts can be successful once they find an awesome career that allows them to thrive while not affecting their anxiety or thoughts. It isn't hard for an introvert to get a job. There are many job prospects that will allow them to still perform to the best of their abilities while minimizing interaction with others. Even though you are an introvert, you can still bring your training to the table which can include your bachelor's degree or master's degree. Once you are trained and find a job that suits your level of education, you will still be able to find a job that will work for you.
◉ Here are the 20 Jobs for people who hate people (where you don't have to deal with people)
1) Archivist
There are a few jobs opportunities for people who hate dealing with people. One of them is an Archivist that mostly deals with information and the maintenance of records. This is an independent job that does not require much interaction with people.
This is a job that sees an individual overseeing financial transactions for businesses. They are able to evaluate stability and profitability for investments. In many cases, you will not have to interact with people so you are left to deal with numbers and provide your report after.
3) Graphic Designing
This is a job that is highly controlled by the creativity of the individual in allowing ideas to come to fruition. Sometimes being a graphic designer will require collaboration but for the most part, it will not need daily human interaction.
4) Web developer
A web developer is a person who can be somewhat independent and may work on their own projects with minimal interaction. This allows the person to work independently and have some amount of control over when and where interactions can occur.
5) Street Photographer
This may not be everyone's dream job but it is one of those career paths for someone who is a complete introvert. These persons can capture candid pictures and do not need much interaction with the subject. You can work independently and not be affected by anyone who may want to affect what you are doing.
6) Lab technicians
There are many different career paths on this list but one of the more advanced career paths that an introvert could choose. A lab technician can make great contributions to science and technology by analyzing data and reviewing experiments. These are mostly research jobs that do not involve much talking.
7) Blogger or Writer
A freelance writer is a very broad career but whatever you choose, this can be done from home rather than an office. They can interact with their colleagues for support via phone calls, texts or emails without any face-to-face interactions.
8) Artists
This job will allow the person to consider the aesthetic aspects of life and let that speak through the art. This is a job that sees the person spending a great time alone while they create their masterpiece. This will not be affected by others so you can focus on your work without any disruption by other people.
9) Software Engineer
Software engineering is a complex activity as a job requires some amount of training such as a computer science degree. They create software programs that can do various things and are usually not a people person so they thrive on working alone and not interacting much.
Proven Dating Courses that works like a charm:
| Website | Dating Courses | Description |
| --- | --- | --- |
| | The Tao of Badass | 7 Simple scientific tricks to have any woman you want |
| | How To Find The Man Of Your Dreams | Attract the Man of Your Dreams -- and Receive a Marriage Proposal in 12 Months or Less |
| | Text Chemistry | Learn a special kind of text message that you can send a man right now that will unlock a hidden, ravenous desire for you. |
| | The Devotion System | Learn how to avoid making these attraction-killing errors and reveal a powerful set of words I call a "Devotion Sequence" that make a man lust uncontrollably for you (even if he says he's not interested). |
10) Audio/Video Editor
This job may require some amount of advanced skill training to know what to do. This is another good job for people who hate interacting with others as they mostly focus on editing and making sure their output is perfect.
11) Social Media Manager
Social media management is one of those great job opportunities that can be one of the best jobs for an introvert. This is a great job for an introvert who may not like interacting in person but can do many great jobs writing for their company.
12) Working with Animals
This is another one of those job opportunities that may not have a formal job title but will see you as an experienced service worker. If you are working with animals, you can have a good time doing what you love without a lot of interaction with other people.
13) IT Professional
As an IT professional, you may need to be trained in computer science to be able to properly function at your tasks. Depending on what you are doing, you may need a bachelor's degree or master's degree to be formally trained in what you need to do.
14) Statistician
This may be an average salary job but definitely, you can be sure this is one in which you will not have much interaction with others. There may be a lot of independent research as you are dealing with numbers and statistics. This is a perfect job for an introvert who does not like much interaction.
15) Library attendant
This is another one of those top jobs that can be a little balance with someone with a normal personality trait and someone who is an introvert. You may require studying library science to do this job but it is great for someone who likes to work alone.
16) Court reporter
This is another skilled position that may see you being a part of professional associations. This job may not require a full degree but could require a qualification of an associate degree so you can be trained for what you need to do. It is good for an introvert as you may not be required to speak and interact much in this role.
17) Chef
This is an interesting position as you may just mostly interact with your clients based on what they want. This may not be daily as you will probably be engaged to do menus, shopping, and preparation. It even offers a good deal as you may be able to display your high-quality portfolio for your clients to view.
18) Mathematician
This is an interesting job that uses mathematics to bring across visual concepts so you can understand some things through numbers. It is interesting as a computer programmer can be a mathematician as you need math at the various levels of life. This is a good job for an introvert as you mostly will interact with numbers and not people.
19) Actuary
This is another job that can offer an introvert a peaceful environment to think and not interact much with people. This is a corporate researcher post that sees the individual putting their formal education to use and still being able to work alone without much interaction.
20) Pilot
This is a great job title for introverts who still like to get the adrenaline pumping who loves challenges. This may not be a formal corporate setting but can see you confidently doing something you love where you are in control. This would help that you are able to guide your career without interaction from others.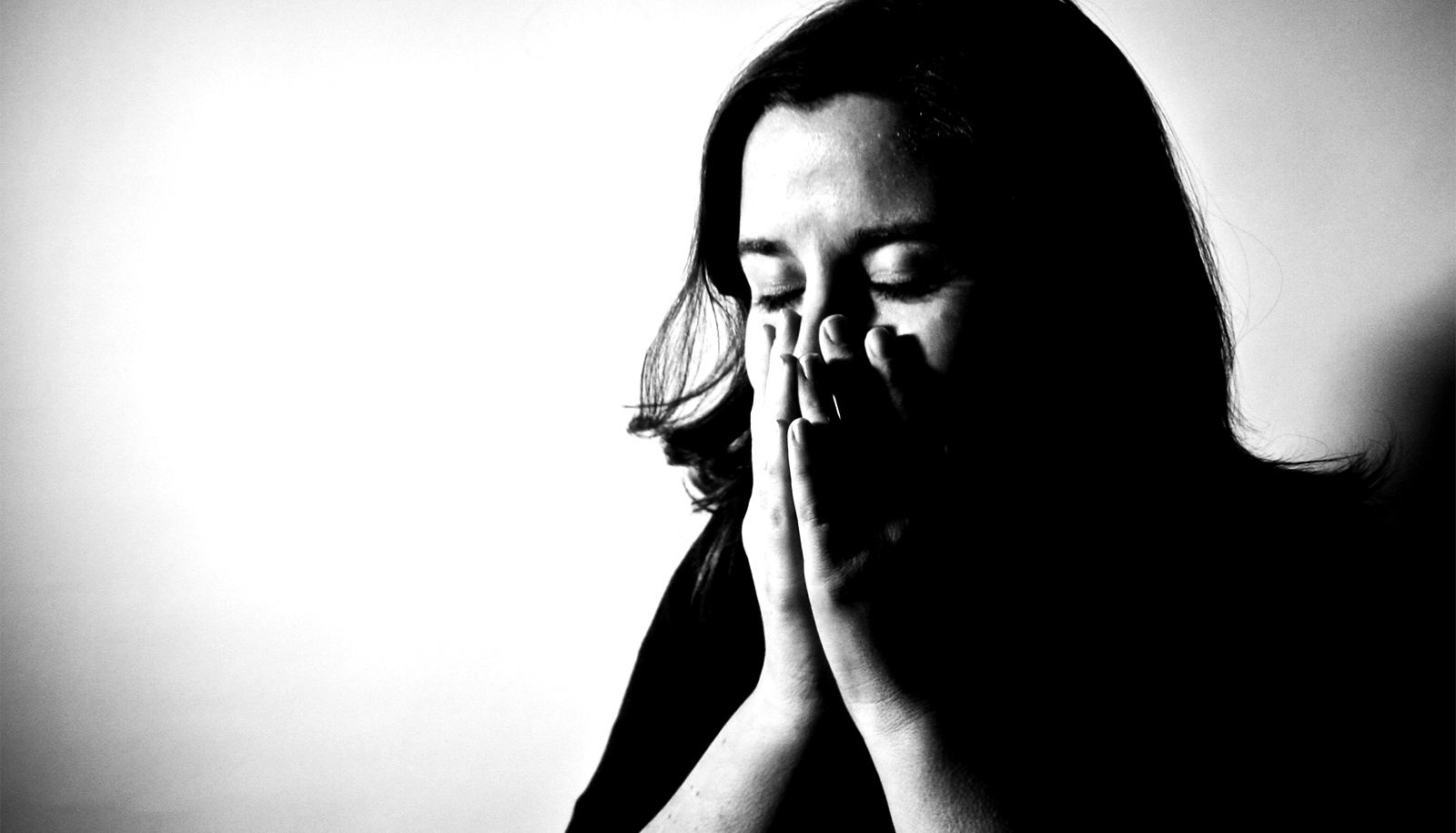 👀 Most Hated Professions 👀
1) Stock traders
This is a job that an introvert can do as this may not require much interaction with others. Many in this industry start as financial analysts and move to be stock traders. This can be very stressful as you have to make quick decisions and work long hours. You may make more than an average salary but you will have to determine if this can work for you.
2) Lawyer
This job will see you making much more than the average salary but depending on your area of specialization it can be stressful. You can be a self-employed individual or work for a firm with your fellow lawyers. There will be a lot of talking and interaction involved in this profession so for an introvert, this may be a challenge
3) Insurance
This is a very demanding job as you will have to sell a lot to your potential clients and this can also influence your salary. Your average salary may fluctuate based on your sales so this may be unnerving at times so it is not for everyone. You will also have to do a lot of convincing to people so it may not be the best for an introvert. You will also have to explain the language that a technical writer would have placed in a contract.
4) Income tax department
While a majority of this job may involve back-office work, you may have to do group activities such as attending seminars and have interactions there. You may also find yourself having to explain tax issues to people who may not understand them such as independent contractors.
5) Politicians
This is definitely not a position for someone who is an introvert. If you search Friday and other days you may have to be doing things you may not want to do and interact with a large number of people. You may also have to know things like labor statistics and will have to explain these things. Also, there may be a requirement for public speaking as a service worker.
🕴️ Jobs for people who prefer working alone with their respective average salaries and responsibilities 🕴️
1) IT Manager
This is a great opportunity in computer science for an introvert. This job can require you to have a bachelor's degree or a master's degree depending on the company you work for. It can involve you supervising positions such as social media manager, graphic designers, web development, and technical writer. The average salary is $151,150.
2) Engineering
This is a specialized field that will see you needed to have your bachelor's degree as your qualification. If you hate people, this is a great opportunity as you will have to do more analysis and paperwork than interacting with people. The average salary is $83,160
3) Architect
This is another position that may require you to get an associate's degree or a bachelor's degree based on what you want to do. An architect can create pages of wonderful designs with minimal contact with the client as you can be mostly focused on your drawing aspect of the job. The average salary of an architect is $82,320.
4) Technical Writer
This is a perfect job that can be done by an introvert. This really involves you giving your technical thoughts on a matter in writing than necessarily via talking as a mode of communication. It can be a freelancing career that can also be considered as one of many research positions. The average salary for this is $74,650.
5) Accountant
This is another one of the jobs for people who hate people as you will mostly be working with figures and not people directly. This is a job that requires a bachelor's degree to be able to be trained to know what to do. You may have minimal interaction with persons but for the most part, you will work with numbers and help people figure out accounting tactics. The average salary of an accountant is $73,560.
✏️ Best Low-Stress Jobs for People With Anxiety
1) Court reporters
As one type of service worker, a court reporter will be a job that offers low stress for people with anxiety. This job requires the individual to make notes of court proceedings and may not be very demanding on them. Therefore, there will not be any anxiety on them.
Learn how to overcome anxious feelings in seconds, CHECK THIS NOW!
2) Social Media Management
This job will have to deal with a lot of flack and feedback from social media. However, you will be able to read and react in your own time without the pressure of doing it right away. They can control the social media platforms and will not have to deal with any intense pressures. They can take their time to figure out their response and post in their own time.
Many have found the one they Love through these popular dating sites! Create an account with the one that best fits you Today! (Don't leave your love life for tomorrow)
Website
Dating Site(s)
Description
eHarmony
A Trusted Online dating site for singles.
Sugardaddie
A dating site for attractive single women and successful men who have financial security and confidence.
be2 is one of the leading names in the online dating space with extreme brand recognition and a high quality user base of singles looking for that special someone. Promote through superb demographically targeted and themed landing pages.
C-Date is the leading casual dating site for those who beside their career want to live their passionate fantasies with someone who shares the same spirit. It is a fantastic and well-established casual dating offer, which works on both male and female audiences.
Singles50 is one of the world's leading dating agencies for single women and men over the age of 50. We help you find the right partner for a fulfilling, long-term relationship. Our objective is to show that love can happen at any age!
Academic Singles (Mobile)

Academic Singles (Desktop)


Academic Singles is one of the leading platforms for singles with higher education in the search for love. We are specialized in connecting single men and women, taking their affinity into account. Our objective is to help you find your perfect match!
3) Computer Programmer
This is a skilled job to do advanced programming to do various things on your computer system. The various computer tools are available to them and for someone with anxiety, it will be good for them to control outcomes how the system will work. This job can be intertwined with being a software developer and it may require a bachelor's degree as their introductory training. Computer programming can see you working for great software companies where you can work under direction without any pressures that will affect your anxiety.
4) Web Developers
This is another field in computer science that allows someone with anxiety to have some amount of control over the output. These developers can do video editing courses to enhance their skills when carrying out their duties. This is a position that will not affect your anxiety as you will be mostly following instructions and may not be interacting with anyone to cause any issues.
5) Graphic Designer
A graphic designer is another job that will not have a high-stress level for persons with anxiety. They can take other video editing courses to enhance their skills to be able to offer high-level services. Once you have your abilities you will be able to handle your tasks with minimal issues with your anxiety.
⚒️ Types of introverts ⚒️
1) Social Introverts
This is the regular type of introvert who likes to keep a quiet setting with small groups.
2) Thinking Introverts
These are creatives that are mostly in their thoughts and have vivid imaginations.
3) Anxious Introverts
These are persons who usually like to be alone as they usually feel awkward or shy when they are around others.
Know how to overcome your quietness, erase your insecurities and be confident around people using proven psychology, HERE!
4) Restrained Introverts
These are introverts who do not act impulsively. They usually take longer to anticipate and contemplate their decision before they take action.
🧐 Conclusions 🧐
After reviewing the information contained in this article, we see that there are several jobs that introverts can perform in without affecting their anxiety. They can train themselves as necessary and be able to fit into these roles and still be able to perform. Therefore, there is no restriction or prevention for someone to get a job because they are an introvert and may have some amount of anxiety. It would be good to explore the different jobs that are available, the average salary and the training required so you can be sure what fits your qualifications. Many jobs in IT seem to be best for introverts as you can be very effective in the development industry while not having to interact too much with others.
🤔 Relevant Questions 🤔
What jobs are good for nonsocial people?
There are a few jobs that can do well for persons who are not necessarily social. These are jobs that can see you being very effective but you can work mostly to yourself. Some examples of this include An accountant, a web developer, a computer programmer, a court reporter, a social media manager, or an artist.
What is the loneliest job in the world?
One of the loneliest jobs in the world maybe someone who is an Archivist. Someone who works with records and files can be very lonely as you may work by yourself and hardly have interaction with others. This can be lonely as you may find yourself being alone for large amounts of time.
Are introverts successful in life?
Introverts can be successful in life and in their career. Being an introvert really just speaks to your interactions with persons and whether you enjoy that or not. It will also have levels as you can probably tolerate some things and may not tolerate others. However, if you find a job where you can still be highly effective you can still be very successful in life.
Learn how to create a life built on true happiness, success, and perpetual wealth. You'll also discover the keys to amazing health, fulfilling relationships and being the best version of yourself. To know more, CLICK HERE!