"Is My Wife Cheating?"- 18 Signs To Tell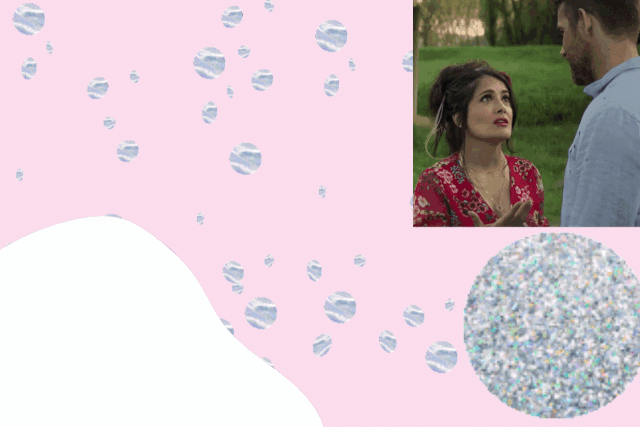 This article explores the idea of wives may be cheating on their husbands. This is an important thing to understand and for the husband to understand and know the signs of cheating.
If you understand what this is about and some of the actions that can be used to fix any issues that may be present in your relationship. Also, to save your marriage, you should know what you can do from the start to prevent the idea of cheating. Also, the article reviews what you can do if you find that your wife is cheating find that your wife is cheating and how to recover your relationship.
Here we look at some of the tell-tale signs that your wife is cheating.
👀 18 Signs to answer: "Is My Wife Cheating? 👀
1. She calls you another name
This is a sure telltale sign of infidelity when your wife calls you someone else's name. After all, she does know your name so why is she calling you another one? This is even more evident when you are in bed in the throes of passion and it slips out, this could be a sign that she wants you to be somebody else or she has someone else on her mind.
This can go somewhat further and can be one of many important warning signs if she does this multiple times. If it happens once then you may just suspect your wife but if it happens many times then you should be concerned.
2. Posting pictures
Social media is one of the most important windows into someone's life in today's lifestyle. Your wife may or may not have social media or it could even be a phone status or some media shared with friends. This is an area that people share their experiences and current events in their life with their followers. This is where you will show your pictures and exciting things you may want to share with others.
If someone is hiding something, then usually social media is a good place to start your search. If she suddenly stops posting pictures of you then this could be a sign that something is changing. Your wife might not be open to sharing photos often but if she changes what she used to do, then it may be time to talk to your woman to see what is happening. Keep in mind that she may be changing in relation to her thoughts on social media but it is still within your right as her husband to ask her about the change.
3. Silent Ringer
Does she move from your presence to answer her phone? Is she spending more time away from the home? These can be some signs of an affair that you should pay attention to. Any change in behavior is something that you should look out for in your relationships.
Is her phone ringer turned off? This can be related to something that may not be right. There could be another man or woman and you should pay attention to see if you notice any other changes. Wives can be skillful in hiding these things, so ensure that you take a healthy interest in her needs.
4. She is treating you different
When you are a husband, there are certain expectations you have from your lover. If there are things that your wide isn't doing anymore, then there may be a feeling in your gut that something could be wrong. If she is acting as a different person, which will result in changes in your marriage, then you should be concerned.
Perhaps your spouse usually calls you sweet names, if she suddenly starts acting different, then you should watch out for all the signs. You should try to detect any changes which could serve as a red flag.
5. She is coming in late
Is your wife coming in late from work? Does she have a new friend? Again, these are signs that you need to look out for in your relationship. Your partner and overall your marriage is important and you have a duty to your spouse to try and work it out.
Coming in late could be a signal of infidelity and you will want to look out for that sign. If it feels like your marriage is with a new person you should ask her if there is anything going on. If there is another man then more than likely signs will show that something is wrong and you should pay attention.
6. She changes her phone passwords
In some relationships, your partner may share their phone password with you and give you access to their device. If this isn't the case anymore, then you should start talking with your lover. Tell her it seems like things are changing and you should pay attention to any changing habits.
If she has changed her password to her phone, this may lead to her lying or hiding things from you. If things are changing then more than likely you will find a sign of cheating in her phone.
7. Sex life changes
If you notice that your wife is having less sex with you then this is another sign that you should look into. If she is having an affair, then her behavior will influence the amount of sex you are having.
Proven Dating Courses that works like a charm:
| Website | Dating Courses | Description |
| --- | --- | --- |
| | The Tao of Badass | 7 Simple scientific tricks to have any woman you want |
| | How To Find The Man Of Your Dreams | Attract the Man of Your Dreams -- and Receive a Marriage Proposal in 12 Months or Less |
| | Text Chemistry | Learn a special kind of text message that you can send a man right now that will unlock a hidden, ravenous desire for you. |
| | The Devotion System | Learn how to avoid making these attraction-killing errors and reveal a powerful set of words I call a "Devotion Sequence" that make a man lust uncontrollably for you (even if he says he's not interested). |
Usually, at night, that is a great time to spend a romantic session with your spouse. It is healthy to have physical activity with your partner to build your sex life. If she may be cheating then you may not get any sex at all. Cheating is something that will affect your relationship and your wife will show signs of infidelity. If you are detecting changes in your sex life, then consider that your wife may be seeing someone else. You should talk to your partner to see how they feel.
If your wife is cheating, then she may be paying more attention to her appearance to look better for her new partner. These are one of the signs if she suddenly starts working hard to improve her physical appearance. This is a major sign you should watch out for. Maybe she comes home from the gym and goes to the bathroom then spends the rest of her time away from you, you should pay attention to the emotional signs as well.
If she is having an affair, then it may affect her behavior towards you. If she is trying to impress someone else, this can be related to some bad habits that cheaters show. Habits such as lying, coming home late, spending long hours away from you, and not paying much attention to her husband. If you see any signs such as these, you should try talking.
9. She is not talking to you much anymore
Along with the usual physical activities such as sex and touching, emotional connections are just as important in your marriage. Wives and husbands should pay attention to healthy activities to build and improve their relationships. You should also be friends to ensure that your interest still aligns with each other.
Women usually like to talk about life and various things in their relationships. If she seems not to be engaged in the relationship, then you should try to find out where her mind is. Is she having an affair? If you have that gut feeling then try talking to her to see if you can save your marriage.
10. She has explanations for everything
One of the big warning signs indicating that your wife is cheating is her having excuses for everything. You should normally be able to trust your partner in your relationship but things could change if she has an explanation for everything.
Could she be cheating? Observe her body language to see how she responds to your questions, how is she treating you in the marriage? Look out for the telltale signs your wife is cheating on you. Women can be mysterious if they want to and hide things from their friends or husband.
You can ask her the question straightforward but she may not answer, however you can see her reaction to see what she has to say. Observe and learn the current stage of your relationship HERE!
11. She questions you about cheating
Maybe your lover is questioning you unnecessarily about cheating or related to be unfaithful. She may lose interest in you and may try to play it off as you being the one that has an issue. If your wife is cheating then she may be using excuses to overshadow what she is doing by blaming you for issues. Signs of cheating include her attitude being off and having behaviors that will affect your marriage.
You should talk to your woman and ensure that your marriage life is okay and your relationship is preserved. Do all the necessary things to save your relationship like spending time together and ensure you have time for romance such as sex to build your emotional connection.
12. Relationship status
Back to the issue of social media, more than likely wives will post their relationship status when they are married. If she suddenly changed this and removed the status then you should be mindful of what your partner is doing. Is she having an affair? Why would she change the relationship status? If she is doing this, then you should consider why is this happening and possibly reach out to her friends to see what they are thinking about this change.
13. She is not taking interest in your friends
Your friends are your friends but as a wife, she should be able to share with you different things such as spending time with your friends. If your wife is having an affair, then more than likely she will want to spend much time with you. Infidelity is a serious problem in a marriage that can cause deep-rooted emotional problems. Women can cause issues if they are cheating and forming another relationship outside of their marriage. If she is seeing someone else, then she may not want to put any energy into your loved ones and family.
14. She is different in the bedroom
Some wives may in fact increase their bedroom activities if she is cheating and may want to try new things. If your wife is cheating, she may learn new moves in sex outside of your bedroom and may bring that into your bed. You may notice these signs of infidelity if she wants to try different things. A woman can feel liberated when she is free sexually and it seems like she is adventurous but it could come from something else. Enjoy all the new things she wants to do but be mindful some of the things she is requesting could be borne from an affair.
15. She is suddenly unhappy
Was she happy today? If not, what has changed significantly to make her unhappy? A woman may be cheating when she is happy away from you and unhappy when she is with you. You should talk to your wife to find out what the issues are to find out if she is cheating.
Your marriage is important and if one of the parties is having an affair then this could destroy the foundation of the relationship. If you feel in your gut that something is wrong, maybe you should start a conversation to see what is happening. This is especially important if you have a family and want to preserve and make sure your marriage makes it through thick and thin.
16. She ignores you
In your marriage, you should be building your relationship as husband and wife. You should know how your wife is and if there are things she isn't doing anymore. Is she a different person? How is she with your family and hers? Is she still attentive to you?
She must focus on you and still have conversations to have a connection with you. This is important and if she does not do this anymore then that is concerning. Pay attention to these changes as it could be one of the signs of infidelity.
17. Time apart
If your wife is cheating then she will have limited time to be with you. Depending on how serious that engagement is, then she may not have enough time to spend with you and her new lover. If she is not able to spend time with you or this changes for you, then you should be concerned.
Your wife must spend time with her husband to ensure you enjoy your marriage. The minute this has changed, then you will start to consider if your wife is cheating. If she is, then obviously there will be issues with spending time with each other and even if time is spent it may be less enjoyable. If she is not interested in spending time with you, then it will show over time and it can be clear if there are any cheating issues.
18. Spending
Has her spending habits changed? Have you seen any differences in her credit card statements? This is another useful way to detect if there are any changes in spending habits to see if she is spending on anything different. Review statements if you have a suspicion to verify if you see any unusual charges on the statement. If your wife is cheating, then she may be facilitating some charges on her credit card that may help to support the cheating activity.
How to easily find out whether your partner is cheating on you… if they are, we will show you how to CATCH THEM RED HANDED HERE!
💃 Reasons why wife cheat 💃 
↠ Sexual Satisfaction
Don't think your wife doesn't enjoy sex, she loves it just as much as you do. One of the main reasons a wife is cheating is probably that she is not satisfied in bed. Women need good, attentive lovemaking like anyone else. So, there are a few tips you can follow to keep your wife at home. Ensure that you are her friend first, understand her feelings, and make sure you find out if she is satisfied. Give her the comfort to express herself if there is something she wants to try, give her a safe space to express this to you.
↠ Unhappy
Tips are one thing to save your marriage but there are just some simple things you can do to ensure your partner is okay. How about settling down at night and having time for the two of you? Save some time to talk to each other and find out if they are okay. Just be a friend, listen to your woman, and let her express herself. A woman wants to feel loved and appreciated in her relationship so you have to make sure she is happy. If she is currently unhappy, she may look for happiness elsewhere, and then that may lead to your wife cheating on you. So put these things in place to try to prevent her from looking for things outside of the home.
↠ It was a mistake
Sometimes women find themselves cheating and it may be a mistake. They may get drunk or find themselves in a situation where temptation may be high and they fall to this. They may be out with a friend at night and then things just happen. This would be unfortunate and in some cases, this may not even be preventable as it may not be something that you have done. In a situation like this, if your wife is cheating then there is not much you can do but try to treat her right and hope for the best.
↠ They need intimacy
Sometimes it may not be the wife's explicit cheating on you but they may just crave intimacy. As said before, a woman likes to feel loved and appreciated and if she doesn't she may look outside for this. She may not go looking for it willfully, it may just find her if someone gives her attention and she starts to like it. She may enjoy getting attention and this can lead to her wanting more which can lead to cheating. With this said, you should make sure you are giving your wife as much attention as she needs to make her feel special and wanted.
↠ Maybe having difficulties at home
If you and your wife are going through issues at home and not necessarily between you both but difficult home issues. This can be a catalyst to make your wife want to go out to escape these feelings. A night out may give her release from dealing with the issues and this may lead to her meeting up and having a one-night stand.
⇬ Tips on how to handle a cheating wife ⇬
➣ Talk to her
Once you find out what is happening, reach out to her to see why is she doing this. Usually, women cheat for a particular reason, and as her husband finds out what is wrong and sees how best you can fix this. If you can narrow down the problem, see if you can remedy it by finding the source and establishing the solution.
➣ Love and support her
She may be going through a difficult situation and maybe cheating as a way to cope. This could be that she is not receiving the support she needs at home and maybe reaching outside to get attention. Explore ways to give her the love she needs and find out what her love language is. Once she is getting fed with what she needs this should make her happy and not want to cheat on you.
➣ Go to counseling
Women love to express themselves in various ways. Counseling sessions may be one of them for a third party to act as a mediator to get all the feelings expressed in the sessions. Many times women may not even be aware of the problem but in a session, the problems may be revealed so the corrective actions can be taken. With this said, counseling can be useful as you can evaluate where the relationship stands and the fixes that are needed.
➣ Explore fantasies
If the problem is a sexual-based problem, then discuss what is lacking for her. Women love fantasies and are usually tempted in their minds before they proceed to physical activities. Therefore, give her a safe space to discuss what she likes and what she may want to do in the bedroom.
Many have found the one they Love through these popular dating sites! Create an account with the one that best fits you Today! (Don't leave your love life for tomorrow)
Website
Dating Site(s)
Description