The Power of Volunteering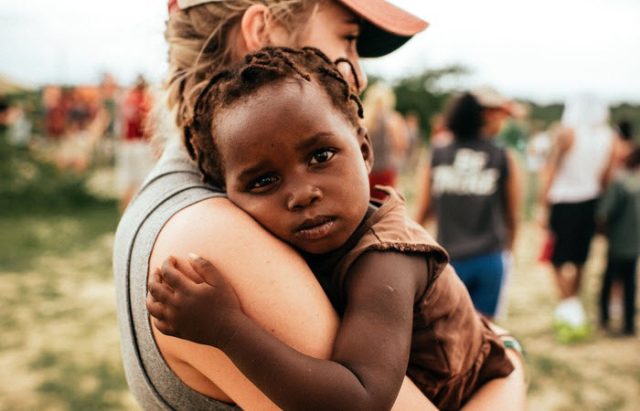 In the dictionary, volunteering is an altruistic activity where an individual or group provides services for no financial gain "to benefit another person, group or organization".
Volunteering, in the form which we would understand, dates back to 1851. It's the same creation date of the first YMCA in the United States. During the American civil war, educator Clara Barton and a team of volunteers started to provide clothing, food, and supplies for the sick and wounded servicemen. Barton then formed the American Red Cross in 1851 and began to mobilize volunteers for disaster relief, including supporting the victims of the Johnstown flood in 1889.
Today, volunteering is the backbone of many non-profit organizations across the US. Studies by Volunteering in America have shown that young Americans spent over 3.6 million hours for organizations or causes which they felt passionate about.
If you have never volunteered, you may not know what type of volunteering would be good for you or where you can start on your journey to becoming a volunteer.
There are thousands of potential opportunities that can allow you to share your skills and knowledge or learn something totally new. Volunteering posts vary from fundraising and administration, right through to building new schools or sinking wells overseas.
Now, you might wonder what good volunteering can bring you. It may surprise you that, apart from the feeling of being able to do something good for the wider community, there are a large number of benefits to carrying out volunteer work.
It makes you feel better
Research has shown that taking part in volunteering activities can make you feel better, both in body and mind!
A survey of over 3,000 adults by the UnitedHealth Group found that of those people who had volunteered, 76% said that volunteering made them feel better and 94% stated that volunteering improved their mood and self-esteem. It was found that people who volunteered were able to manage their stress more easily and feel a stronger connection to their community.
So, doing something good can do you some good!
"I love the voluntary work I do now and equally loved the voluntary work I did for the Stroke Association a few years ago. It gives me a purpose, and is good for my mental health.", said Karla, a volunteer for a number of organizations.
You can learn new skills
When you volunteer, you get the chance to undertake training, learn, and practice a number of new skills. Many of these are soft skills which are skills that you are unlikely to learn from any university. These include communication skills, teamwork and the ability to adapt to any situation.
Working with strangers on a project will help you build a set of skills and earn experiences that will be vital for every part of your life. You will have to create links and communicate, understand objectives and even resolve disputes.
Soft skills are difficult to represent on your resume. You can say you have excellent team building or communication skills, but you won't be able to prove them on paper. By volunteering, you'll be able to demonstrate how you gained and used these skills.
See Also: Importance Of Soft Skills: Why Grades Aren't Enough
You can make new friends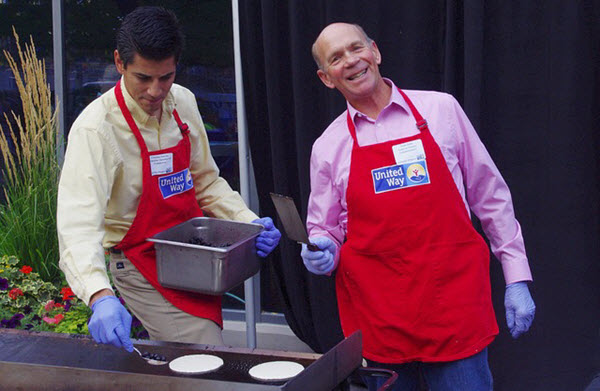 This is one of the importance of volunteering.
In a world of online friendships or as you transition from high school to college, you can lose some real connections. Although it might help to read your friends' status updates, it doesn't compare to 'face to face' friendships!
Volunteering can help you build new friendships with people from all walks of life. You will be meeting in an environment you both support and care about and will be on a shared journey. The people you meet could become very close friends or even more.
You are more likely to socialize with your volunteering colleagues than people who don't volunteer. The issue is that despite being more connected than ever, we lack real friendships.
Many people find that they have very few friends who they regularly see face-to-face. A report published by the American Sociological Review found that the average American only has two close friends. A quarter, on the other hand, states that they have no close friends at all. Volunteering gives you an opportunity to step out of your usual circle of friends and colleagues and meet new people.
It makes you more employable
A report by the Corporation for National and Community Service, a federal agency that promotes volunteering, found that people who had spent time volunteering had a 27% better chance of finding a job than others who had never volunteered.
An individual who has taken the time and effort to become involved in a volunteer capacity demonstrates a natural work ethic, has a more developed set of soft skills and has gained or updated skills needed in the workplace. This is often referred to as 'human capital' which is defined as 'the acquisition of "of all useful skills and knowledge…that is part of deliberate investment." Schultz (1961). It is seen as an investment in skills and training which have a measurable economic payoff or return on investment.
Stewart Lucas is the CEO of a major mental health charity in the United Kingdom. He spent a year working for a community project in Manchester in the 1990's. He said: "I do what I do because of volunteering. If I hadn't done my year of volunteering in 1991-92, then I wouldn't be in Manchester and I wouldn't be the CEO of a leading charity. Most of my staff started as volunteers, and volunteers are the lifeblood of all our work. In fact, most, if not all, charity CEOs started as volunteers."
Claire looked to find a role in education and found that volunteering offered the experience and contacts which enabled her to find a permanent job. "I volunteered in a school playgroup. This gave me great references, enabling me to get me a permanent job in a school."
How can I go about volunteering?
There is a multitude of organizations and types of volunteering available both in the US and overseas. As a starting point, you may want to check the Reward Volunteers quiz. It can help you understand the sort of volunteering role that can suit your personality.
Volunteer roles are massively varied and reflect the wide range of not-for-profit organizations. The basic types include:
Formal – It's generally a long-term volunteering which involves delivering services. This can include supporting care and activities in a care home, leading education session or acting as a volunteer driver.
Informal – This is a less defined form of volunteering. There may not be specific roles but there will be tasks that need to be undertaken when people have the time. These could include community volunteering, such as beach cleaning or volunteering for sporting activities.
Social action – These bring together people with common interests, such as environmental protection or political lobbying. They have a defined outcome for their activities.
The roles you can carry out are vast, from organizing charity events through supporting the charity administration and governance. You can either find a role where you have skills already or work with your organization to develop new skills.
It may be that you are very outgoing and will suit a role that involves public speaking, like fundraising or campaigning activities. If you are hands-on and practical, you could find roles in conservation, building and maintaining paths or clearing bushland.
In case you are a good listener, you may find the role of a counselor as the best fit for you. If you are sporty, you may want to look at coaching or supporting local sports teams or activities. This could include marshaling races or helping the safe running of sporting events.
Volunteering overseas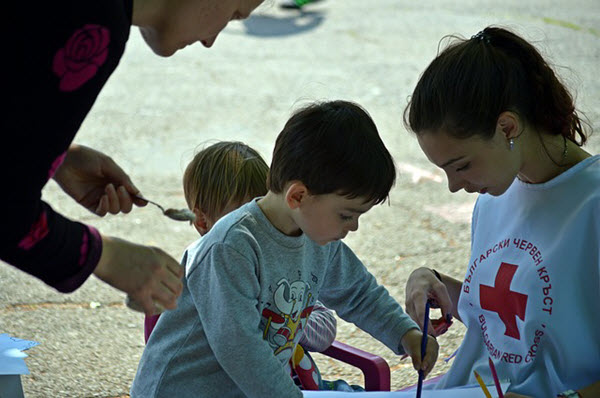 In case you want more volunteering opportunities, there are a large number of possible roles outside of the US. You should be aware that some projects will expose you to extreme poverty and you need to be ready to face such realities.
Remember, you will not be able to change everything by yourself. However, by volunteering, you can make a change by supporting people who truly need your help. As emotional and difficult as some placements can be, they can be equally rewarding.
You should be aware that there can be costs involved with volunteering overseas and this may come as a surprise. The organizations need to ensure that they have the funds available to support their cause. They need to make sure that they can provide food, accommodation and a support network for their volunteers.
The importance of volunteering
Volunteering is a two-way street. You will not just gain skills, experience, and friendships, but you will also be able to give something very precious- your time and energy.
Virtually, every single non-profit organization relies totally on volunteers to carry out their activities and they really make a difference. For example, The Samaritan volunteers give over 5.5 million hours of their time freely. This enables them to pick up the phone to callers and answer texts and emails from individuals who are desperate for advice. Callers contact the organization every 6 seconds day and night.
Volunteering doesn't always have to involve life and death situations, but you'll surely influence others' lives.
In the words of Linda who has volunteered all her life, "It is truly a rewarding experience. Feeling you are making a difference. Giving without taking. Giving back if you have been given kindness. It is so important."
See Also: 5 Reasons Why You Should Volunteer
Like this Article? Subscribe to Our Feed!