52 Lovey-Dovey Ways On How To Surprise Your Girlfriend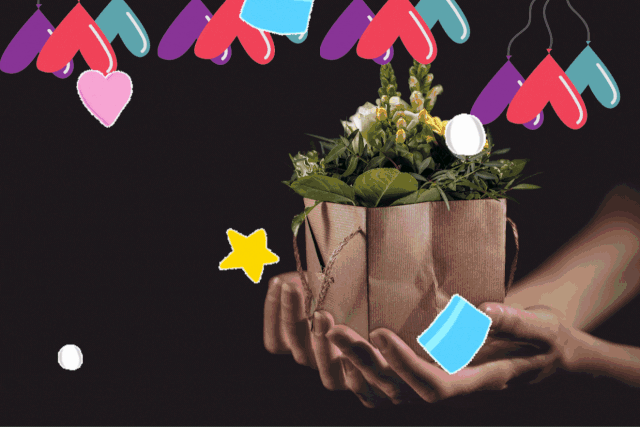 Most women, if not all, want to feel special in the hands of their partners. One of the ways to make your girl loved is to surprise her in ways she appreciates. If you are wondering how to surprise your girlfriend, this article will help.
Here are the 52 romantic ways to surprise your girlfriend;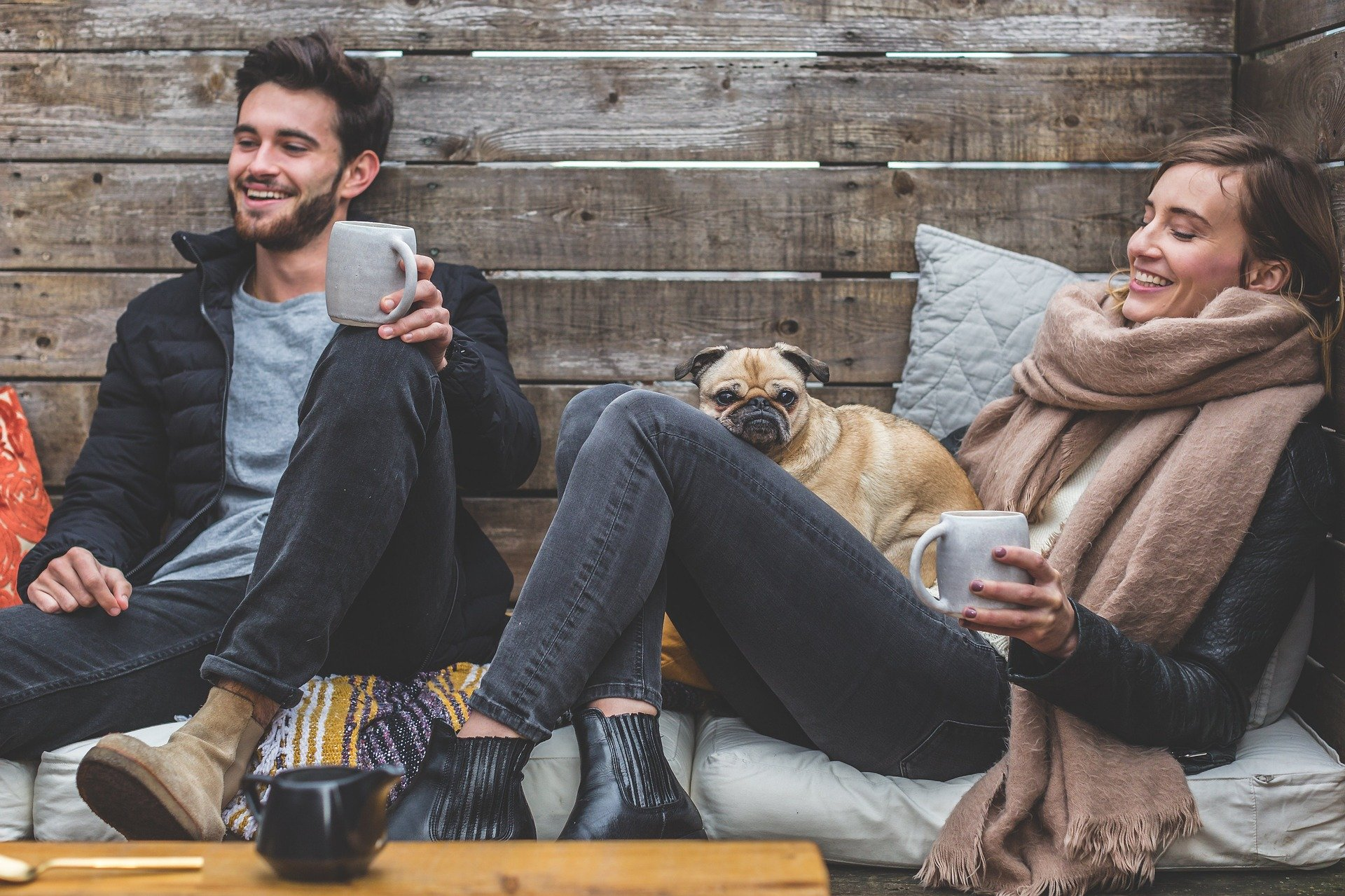 💫 52 Ways to surprise your girlfriend 💫
1. Write her a love letter
A love letter is a way to show that you love your girlfriend. Write about how you feel, love, and appreciate her presence in your life. Besides, pour out your heart in that letter, and she'll love it. You can do a handwritten or a typed love letter to let her know you acknowledge her.
2. Cook her best meal
it is a perfect gift for your girlfriend when she least expects it. You can get to her house when she is not around and prepare her favorite meal. When she gets home, serve her the dish and sit with her to enjoy. You can be romantic by giving her a spoon or two to make the surprise more memorable.
3. Travel to places with her
If she loves travelling, this is one of the best romantic ideas for her. You can arrange trips to different places in and out of the country with her. If you are going to a workshop in another city, organize to go with her. She will give you company when you are not running your errands.
4. Take her shopping
When you know that your girl lacks perfumes or groceries in her house, you can surprise her with shopping. Take her to her favorite mall and ask her to pick what she wants. Then, pay for the items and drive her home.
5. Organize a surprise party for her
Does your lady love surprises? Does she love to be the center of attraction in a gathering? Then, throw a surprise party for her. It is a perfect gift for her birthday or graduation. Invite your friends and family to help you with the planning, and she'll appreciate your effort.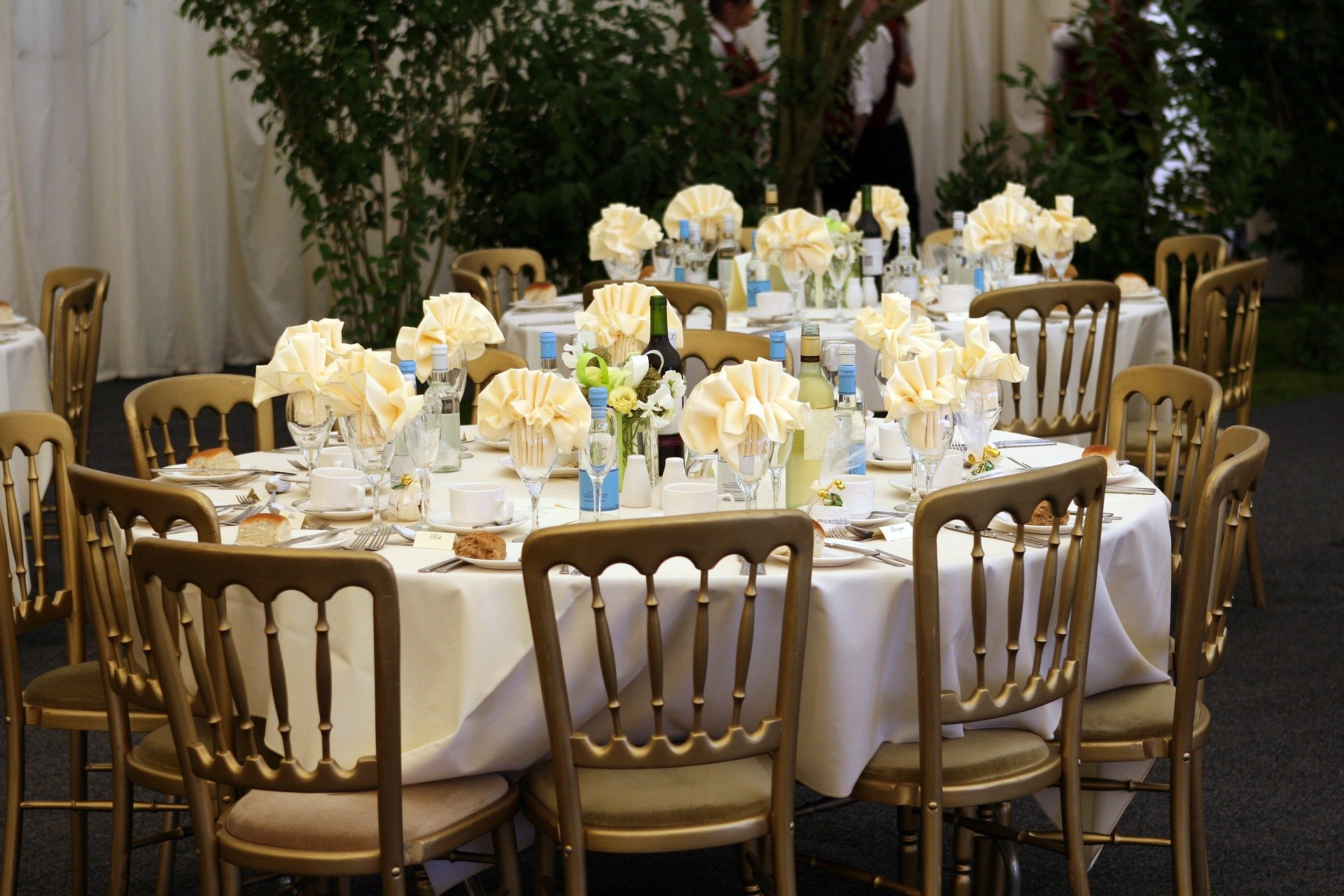 6. Write a song or a poem to her.
If you are a creative man, you can develop a love song or poem for your girlfriend. Write it down and send it to her to express your love for her. Despite the miles between the two of you, she will know that she is loved, and you are thinking of her.
7. Arrange a special date
When you are on leave, organize a special date for your girl. Take her to a restaurant, beach or hotel she has always longed for. Prepare her that you are taking her for a date but let the destination remain a secret. She will be more than happy for making her desire come true.
Wanna know how to be the envy of every man and woman within hundreds of mile? Your dates will be so impressed with your outings that they will certainly tell all their friends how romantic and creative you are. CLICK HERE TO KNOW MORE!
8. Go for picnics
Are there beautiful picnic sites near you? If yes, surprise your girlfriend with a picnic day out once in a while. You will have time together and make your relationship stronger as you view the thrilling sites. Besides, you will get an opportunity to create romantic memories.
9. Buy her flowers
A bouquet is also a way to surprise your girlfriend. Get to know the type of flowers your lady loves and drop them at her doorstep. You will put a smile on her, and she will appreciate it.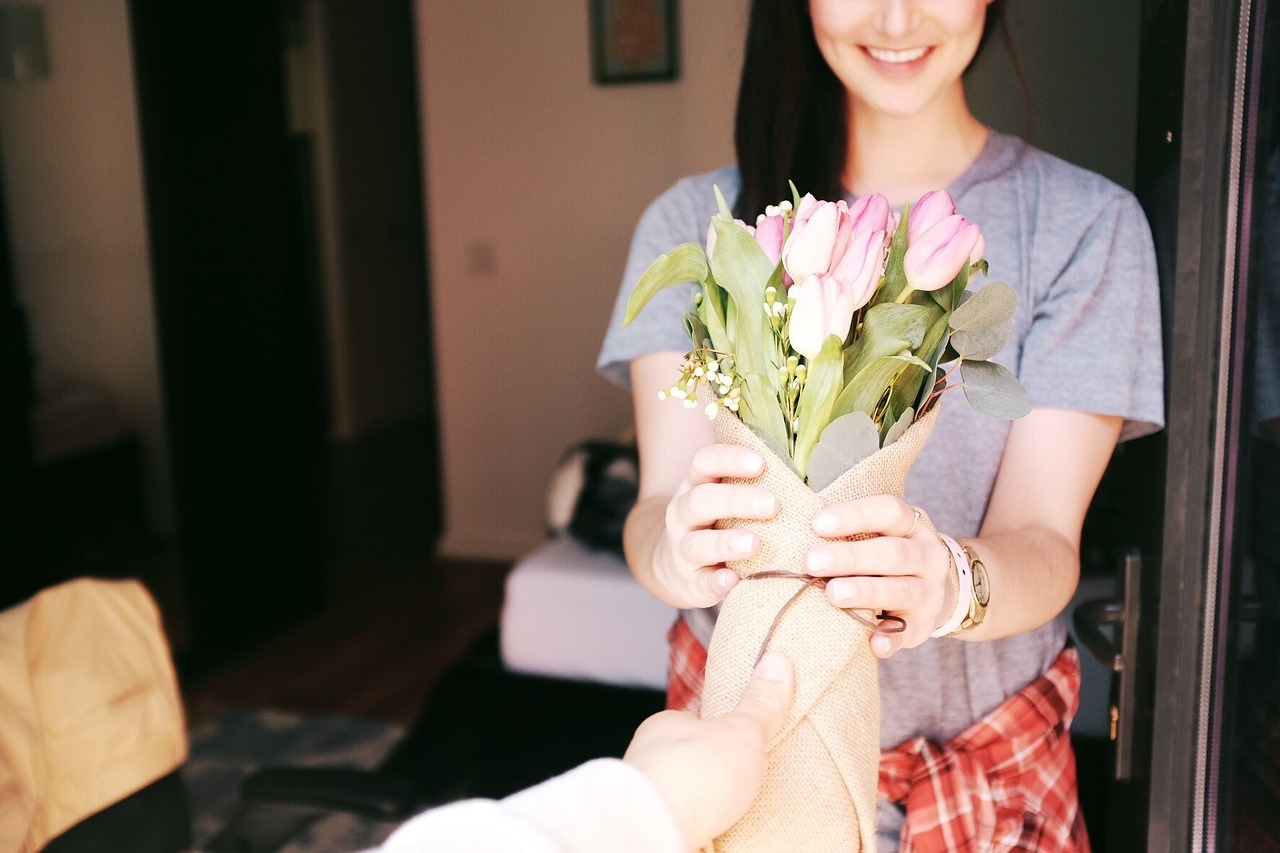 10. Buy her personal gifts.
Gifts are good for surprising your girlfriend but getting a personal gift is the best. Get to know what your partner loves and personalize it for her. If she loves going to concerts, get her a ticket where her favorite artist will be performing.
11. Take her for dinner
One of the best romantic surprises you can plan for your girlfriend is a dinner. For instance, when you have a free evening, plan to take her to her favorite hotel for a dinner date. Besides, organize her best food and drink to make it more enjoyable.
12. Dedicate love songs to her
Besides expressing yourself in a love letter, take it a note higher by dedicating love songs to your girlfriend. You can sing to her when you meet or send her audio or video of the song. Such things make women feel special and loved.
13. Help her with DIY
Don't wait for your girl to ask for help but rather surprise her. If she has something that needs fixing in her house, do it for her. Ladies appreciate men who help out in the house without being requested.
14. Go for holidays
During Christmas or special occasions, organize a holiday for your girl. Take her to a holiday destination she has always talked about to have time together. As a result, she'll enjoy herself, and you will also talk about relationships. You will get to know one another better and deeper.
15. Look after her when she is ill.
When your lady is not feeling well, she needs you by her side. Surprise her by taking leave if you can and take care of her. You can show love by taking her to the hospital, cooking for her and doing other house chores. This will not only be a surprise, but it will also show that you are thoughtful.
16. Massage her
After long days of work, surprise your girlfriend with a massage day. Get some massage oil and cuddle her back, shoulders, legs and arms. She doesn't have to request you rather take the initiative as a man. She'll enjoy the moment, and you will see her relax.
17. Arrange a shout-out on the radio
It is one of the simplest but special ways to express your love to your partner. Arrange a shout out on your local radio and ensure that she is tuned in. You can tell her colleague or friend to tune in to the program for her to listen. Besides, you can dedicate a song to her during the shout out.
18. Brag about her to your friends and family
When you meet your family and friends, talk about your girlfriend. Show her to the world to make her happy and feel appreciated. As a result, your people will also love and welcome her into your family.
19. Call her for a chat
Surprise your girlfriend with a phone call once in a while. Call her and have a long chat about everything that revolves around your life. As you chat, let her know that you love her and she is a treasure in your life.
20. Make a photo album or a scrapbook.
A photo album or a scrapbook is a perfect gift on a special occasion. Prepare an album with her photos and include yours too. Besides, a scrapbook will allow you to add more material that will surprise her during her coming birthday.
21. Plan a surprise message with her favorite celeb
Is your girlfriend having a birthday soon and you are wondering how you can surprise her? You can plan with her favorite celeb on how to surprise her with a special message. Be creative and come up with a romantic message during this special day.
To get more ideas for surprise messages and how to make you love you more, WATCH THIS VIDEO!
22. Go for movie night
Going for a movie night with your girlfriend once in a while is one fo the romantic ideas you can use to surprise her. Get to know the movies she loves watching and take her to a club where you can watch together.
23. Do the planning for a trip.
Are you wondering how you can surprise your girlfriend before your trip commence? Arrange everything behind her back. You can get the air tickets, plan for the accommodation and the places you will visit.
24. Make her breakfast in bed.
Just imagine your girlfriend waking up one morning to have her favorite breakfast in bed prepared by the man she loves. She'll love you more and acknowledge your effort to make your relationship work.
25. Buy her pajamas or underwear.
Do you know your girlfriend's favorite color and taste? Get her pajamas or underwear of her taste during her birthday. Don't shy away to go the mall and choose for her because she is your lady.
26. Show an interest in her career.
Every woman wants to pursue her career and be supported by those around her in the current world. You can surprise your lady by sharing an article that entails her career, send her job vacancies and assist her in preparing for job interviews.
27. Recreate your first date
The first date you went on with your girlfriend is always memorable. You can surprise her by taking her to the same place you visited on your first day out. Remind her of the fun and joy you had when she accepted to be your lady.
28. Do that one thing she always longed for
Which is that one thing that your girlfriend longed for? It is easy to know what she really wants through the conservation you always have. Come with ideas on how to make her desire come true.
29. Light a candle
Lighting a candle by the bedside as you watch a film or spend time chatting with your girlfriend is romantic. You can get a scented candle that she likes and lit it during your time together to make things appear special.
30. Do her house chores
Most men don't like doing house chores like cooking and laundry, but you can surprise your girl. Spend some time helping her wash the dishes and keep her house in order, especially when she has tough days.
Many have found the one they Love through these popular dating sites! Create an account with the one that best fits you Today! (Don't leave your love life for tomorrow)
Website
Dating Site(s)
Description
eHarmony
A Trusted Online dating site for singles.
Sugardaddie
A dating site for attractive single women and successful men who have financial security and confidence.
be2 is one of the leading names in the online dating space with extreme brand recognition and a high quality user base of singles looking for that special someone. Promote through superb demographically targeted and themed landing pages.
C-Date is the leading casual dating site for those who beside their career want to live their passionate fantasies with someone who shares the same spirit. It is a fantastic and well-established casual dating offer, which works on both male and female audiences.
Singles50 is one of the world's leading dating agencies for single women and men over the age of 50. We help you find the right partner for a fulfilling, long-term relationship. Our objective is to show that love can happen at any age!
Academic Singles (Mobile)

Academic Singles (Desktop)


Academic Singles is one of the leading platforms for singles with higher education in the search for love. We are specialized in connecting single men and women, taking their affinity into account. Our objective is to help you find your perfect match!
31. Take her to a sunset spot.
Watching the sun go down with your partner is beautiful. You can take your girlfriend to a sunset spot and create romantic memories during your girlfriend's special occasion. Besides, you can carry packed food and drinks to enjoy together.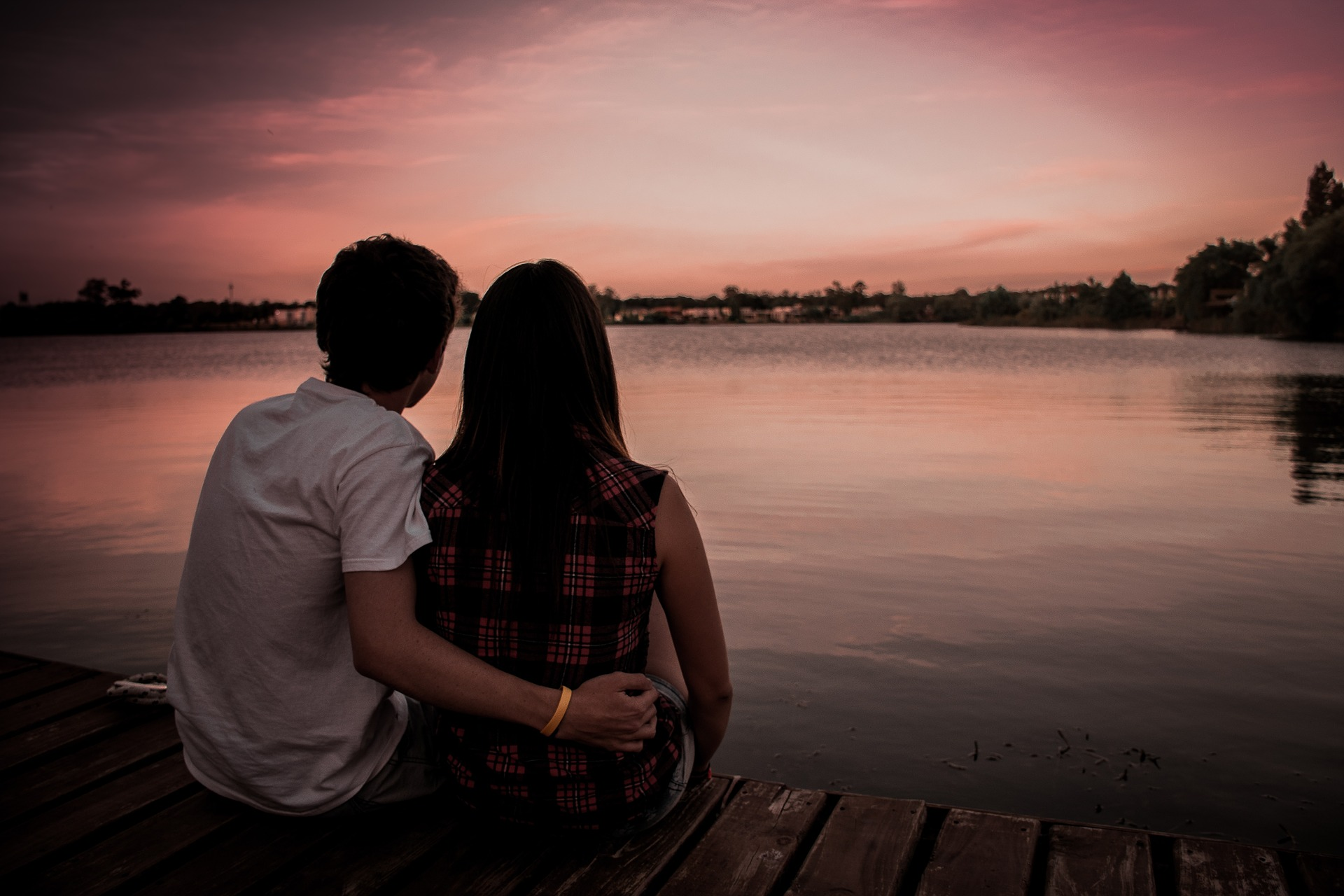 32. Dance with her
Sometimes surprise your girl with your crazy dancing moves. Turn on the music she loves and dance together in the house. You can also teach her new moves you have learnt recently as you laugh together.
33. Prepare her a bath
On those days your girlfriend have a rough day at work, let her come home and enjoy a romantic bath from his man. It is a simple but special way on how you can surprise your girlfriend. Get her scented candles beside the bath and play her favourite music to make things more interesting.
34. Leave her a romantic voice note.
As you sleep, record a voice note and send it to your girl to listen before she sleeps or she wakes up in the morning. Get an article that helps you develop a romantic message for your lady to keep her smiling.
35. Deliver her lunch
Are you still wondering how you can surprise your girlfriend at her workplace? Delivering her packed lunch can win her heart. You can prepare a meal she loves or order it and deliver it to her office desk. Also, you can prepare love notes to attach during delivery.
36. Make her a card
Making a card for your girlfriend is one the best ideas to make her feel special on her birthday. You can make a personalized card with her photo and name. Besides, add a special message to express your love for her.
37. Do for her the things she always forgets.
What does your lady always forget to do? You can take advantage when you spend time together and assist her. If she always forgets to switch off the TV unintentionally, please do it for her, and she will appreciate it.
38. Suggest meeting her family
If you have dated your girlfriend and feel comfortable meeting her family, you can initiate the conversation. Tell her that you want to meet her people and know them. She'll be happy that you also care about her loved ones.
39. Spend more time with her
Ladies love someone who will keep them company and have fun together. Free some hours to spend quality time with your girlfriend indoors or take her for dinner. Creating time for your partner could be one of the things she longs for.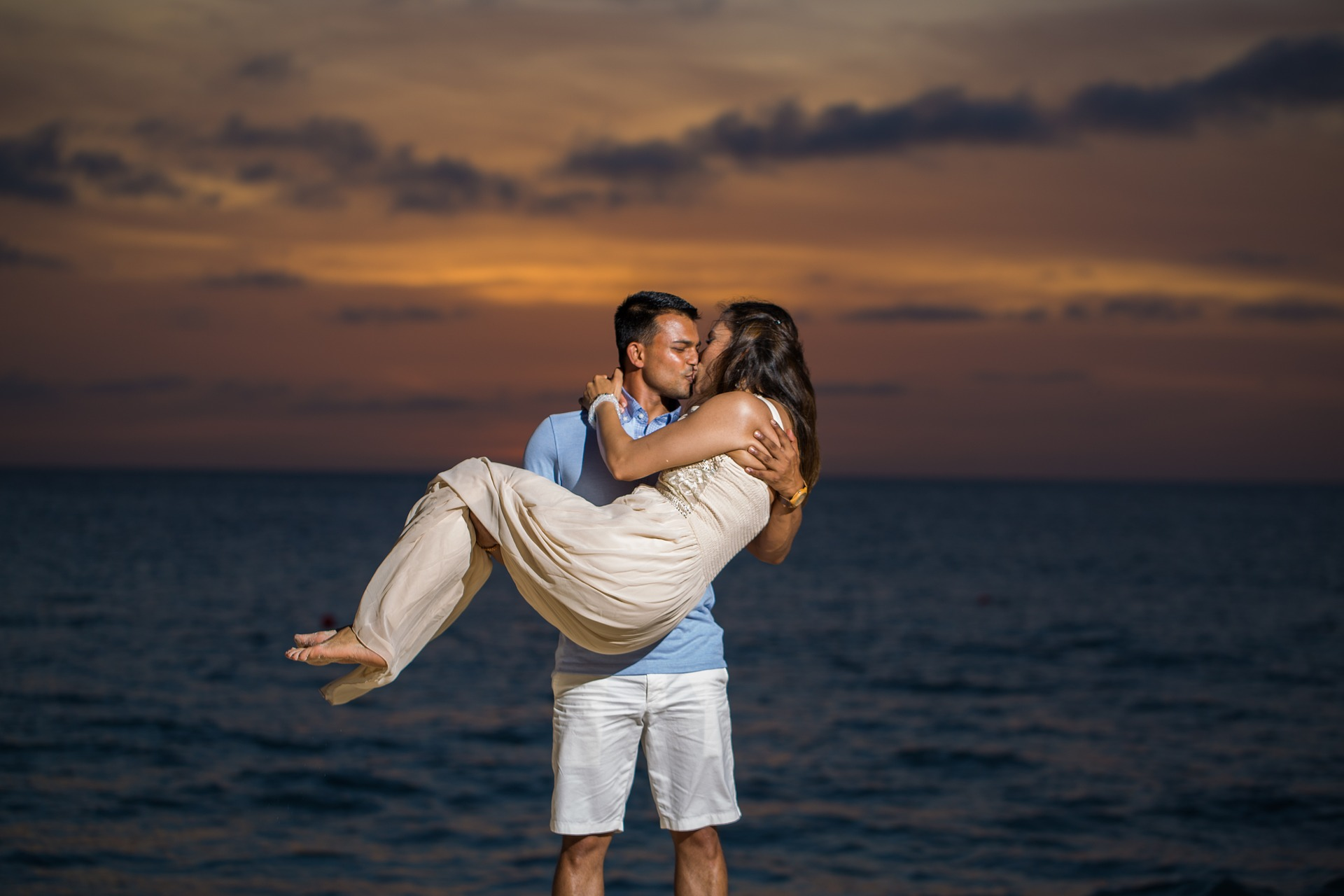 40. Scatter roses on the bed
Most ladies, if not all, love flowers. Therefore, go to your florist and order some roses, then scatter them on her bed. Get romantic ideas on how you can spread the flowers on her bed. She'll love it!
41. Brush her hair
Treat your girlfriend special by brushing her hair when together. If you have some hairdressing skills, offer to style her before going on a date or picnic. It soothes her skin and makes her feel relaxed.
42. Express your feelings towards her in a local newspaper
Wondering how to surprise your girlfriend in a special way? Prepare a heart-melting message and get it published in a local newspaper. After publishing, create ways for your girl to access the newspaper to get your message.
43. Spend a whole weekend together
Apart from gifts, you can surprise your woman by spending a weekend with her. During the weekends, have ideas to makes the moments fun and exciting. Take her for lunch in her best restaurant, watch films together and massage her.
44. Leave her something she likes in the fridge.
Buy that ice cream or dessert that your girlfriend likes and leave it in her fridge. When she opens the fridge and finds it, she will appreciate the gift. She could be longing to go and pick it in the supermarket, but her man has surprised her.
45. Hide small gifts and notes for her to find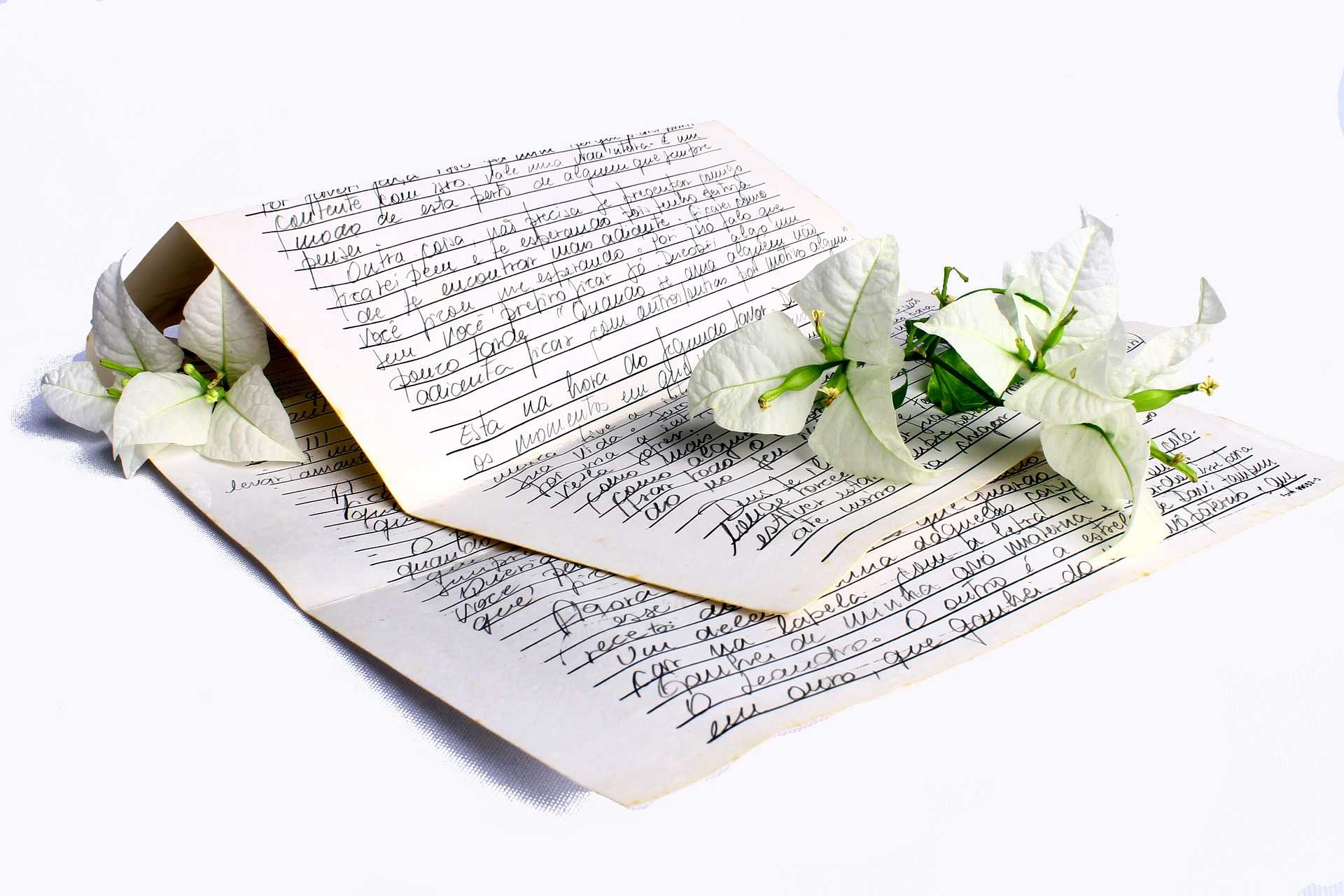 Get small gifts and notes and hide them in places your girl can access them. You can get watches and jewelries hide them in her handbags or pillows, and let her find them.
46. Get a box of her favorite chocolates.
Ladies love chocolates, and it will be good to surprise your girlfriend with a box of her sweet chocolate flavor. Buy them during her birthday together with other gifts you could want her to enjoy.
47. Give her a ring
If you are planning a surprise party for your woman, you can get a ring engraved with your name to gift her. She will be proud to wear a ring with the name of the man she loves.
48. Take for road trips
If your girlfriend loves road trips, surprise her once in a while with them. Take her to places where she can enjoy nature and things she likes. Also, spoil her with sweet things during the trip for memories.
49. If she loves books, buy her.
Does your woman love to read? If yes, get to the bookshop and pick her favorite novels to surprise her. Get the books she loves reading, for example, motivational books, career books or spiritual books.
50. Plan a fun day
Another gift that could surprise your woman is a fun day to a sight she loves. For example, you can take her to an animal park if she loves animals. To make the day more memorable, get her a lunch she always wanted and have fun together.
51. Put her on your cell phone's wallpaper.
Your girlfriend is a special person in your life. You can make her feel loved by putting her on your cell phone's wallpaper. Choose one of her beautiful pictures and use it.
52. Show her love in public.
If you are a man who never holds her woman's hand or kisses her in public, don't go too far wondering how to surprise your girlfriend. Gather yourself together one of this days and display your love for her in public.
💝 How do I make my girlfriend feel loved? 💝
It is a question that most men ask themselves to make their relationships work for good. Here are five things you can do to your woman to make her feel loved;
▶ Compliment her often
Women love someone who compliments them, for example, when they wear something beautiful or accomplish something.
▶ Send her special messages.
If you are thinking about how to surprise your girlfriend to feel loved, send her a special message during her birthday or graduation.
Proven Dating Courses that works like a charm:
| Website | Dating Courses | Description |
| --- | --- | --- |
| | The Tao of Badass | 7 Simple scientific tricks to have any woman you want |
| | How To Find The Man Of Your Dreams | Attract the Man of Your Dreams -- and Receive a Marriage Proposal in 12 Months or Less |
| | Text Chemistry | Learn a special kind of text message that you can send a man right now that will unlock a hidden, ravenous desire for you. |
| | The Devotion System | Learn how to avoid making these attraction-killing errors and reveal a powerful set of words I call a "Devotion Sequence" that make a man lust uncontrollably for you (even if he says he's not interested). |
▶ Show her acts of thoughtfulness.
You can show your woman that you are thinking of her by making a visit to her home, taking her to special places or buying her gifts. She will know that you love her through such acts.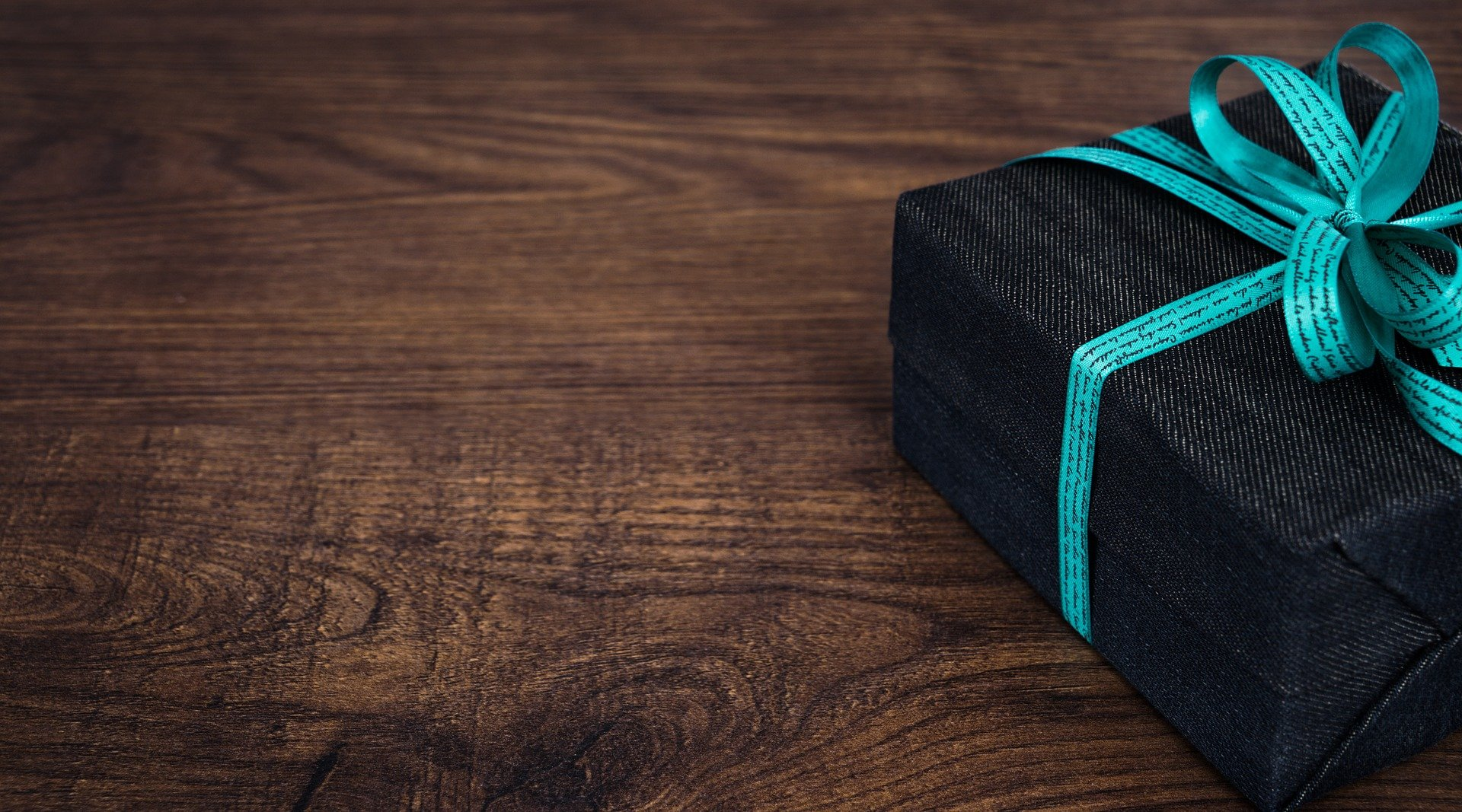 ▶ Call her sweet names.
Women love sweet names such as babe, darling, and my love. Call your girl such names when together, and even in public places.
▶ Accepting her for who she is
Appreciate your lady the way she is and avoid changing her to something else. Embrace her strengths and weaknesses without complaining.
Make her feel the love she deserves and get more tips on how to make her head over heels in you, CHECK HERE!
💞 Types of love 💞
These are the four types of love expressed to people;
▶️ Eros
It is also referred to as erotic or passionate love. This kind of love is found between people who are sexually attracted to each other.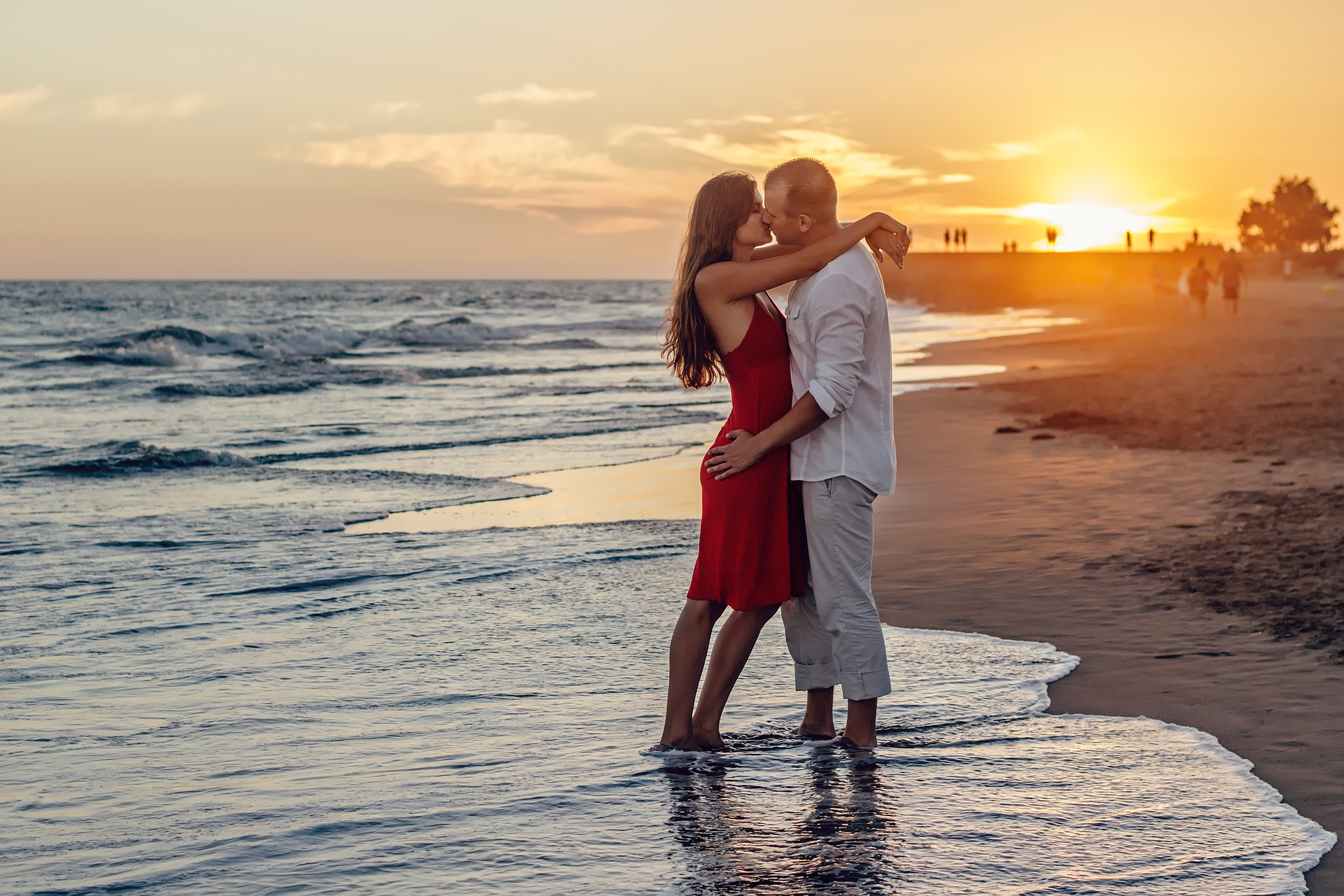 ▶️ Agape
It refers to unconditional love to the universe. In the Christian arena, it is love for God to humankind.
▶️ Storge
It is the love that parents express to their children. This is a natural type of love as it causes a parent to embrace their kids despite their awful behavior.
▶️ Philia
It is a type of love referred to as brotherly love. It is love between friends who are not so bothered or sexually attracted to each other.
💮 Best gift for girlfriend 💮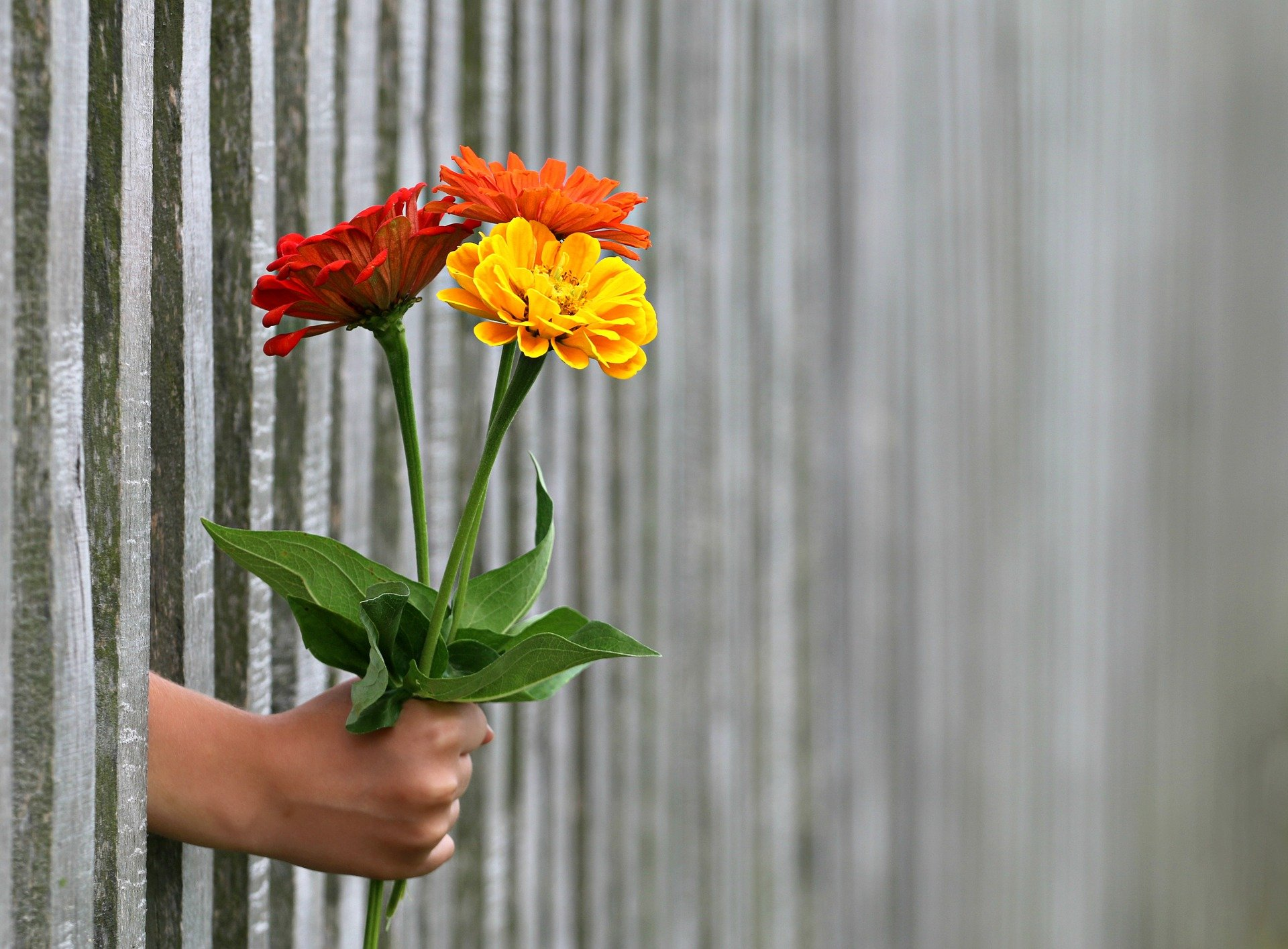 One of the ways on how to surprise your girlfriend is through a gift. Get a perfect gift for her by look for something she'll love depending on her taste.
💟 Some of the gits you can spoil your girl with includes 💟
☛ Jewelry
☛ Hoodies
☛ Perfumes
☛ Wines
☛ Cakes
☛ Clothes and footwear
☛ Phone or laptop
☛ Books
⚜️ What is a love gift? ⚜️
A love gift is a present you receive from your partner or mother, and it falls short of gift expectations to express their love for you. Besides, this gift cannot be sold out or thrown away and should be won on special occasions such as a birthday.
💍 Examples of love gifts that you can give your partner includes 💍
☞ Ring
☞ Bracelet
☞ Massage candle
☞ Underwear
☞ Flowers
☞ Bubble bath
🎊 Different love language 🎊
There are different ways people express love to their partners. Here are the 5 types of love languages used;
⦿ Words of affirmation
If your partner loves to hear, 'babe you look cute today' or ' you ironed my clothes perfectly darling', their love language is words of affirmation. It is a language that involves expressing your affection through spoken words, praise, encouragement and appreciation.
⦿ Physical touch
It is a love language that involves showing physical affection to your partner. People who like physical touch appreciate it when their partner holds their hand, touches their arm, or gives them a massage after a long day at work.
⦿ Acts of service
Is your lady happy when you help her with house chores or cook for her? If yes, her love language is the act of service. It is a love language that is expressed by doing something to your partner.
⦿ Quality time
Some people feel loved when you create and spend time with them. It involves giving your partner undivided attention and make memories together through chatting or visiting special places such as a picnic site.
⦿ Receiving gifts
A gift is a sign used to express your affection for someone. If your partner loves gifts, however small they may be, that is their love language. A person who loves gifts appreciate and treasures them when they receive them.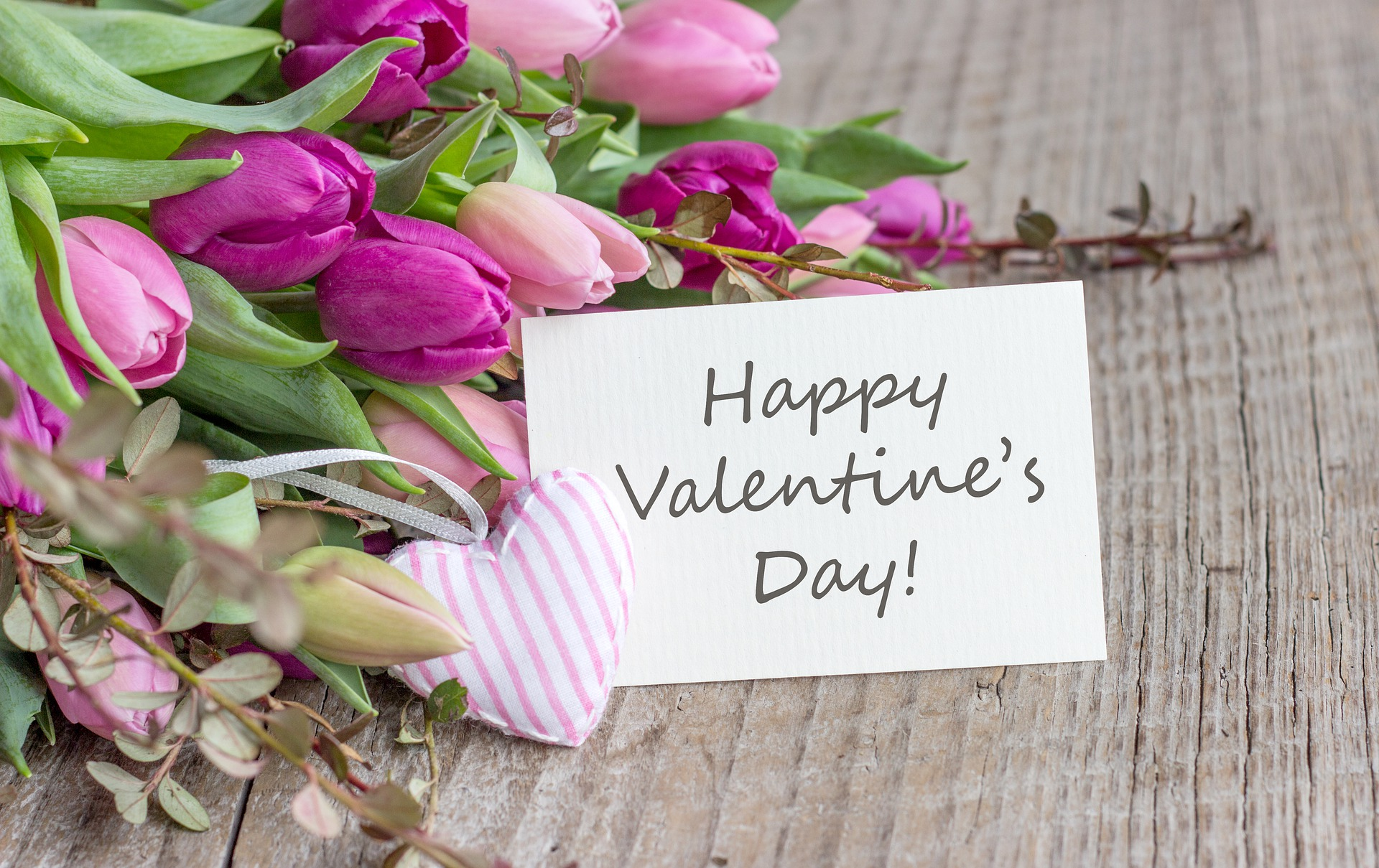 Conclusion
Women have a void in their hearts that only love from their partners can fill. On the other hand, there are different ways you can surprise your woman during special occasions such as her birthday. Always make her happy with what she likes to keep your relationship blooming.
Relevant Questions
Q: How do I make my girlfriend feel loved
There are different ways you can make your lady feel loved. One of the best ways to do it is to know what she likes. After you know what she loves, get an idea to make it romantic. For example, if she likes sightseeing, choose a beautiful picnic site and carry her best food, flowers or something memorable.
Q: How can I spoil my girlfriend without money?
There are numerous ways you can spoil your girl without a coin in your pocket. You can write a love song or a poem to her, cook her favorite dish, help with house chores or spend quality time with her.
Q: Is it good to surprise your girlfriend?
It is good to surprise your partner as often as you can. However, as you plan for a surprise, get to know whether your girl loves private or public surprises to make her happy and comfortable. If she doesn't like to be the center of attraction, you can plan a night together, but if she loves public attention, you can through a birthday party for her.
Learn a "secret language" that makes any woman feel an uncontrollable obsession for you HERE!
Like this Article? Subscribe to Our Feed!
Ruth is a life coach who specialises in finance, relationships and career development. Outside work, she loves writing novels and guides for personal development.