How To Decrease Bounce By 50% Utilizing Interactive Content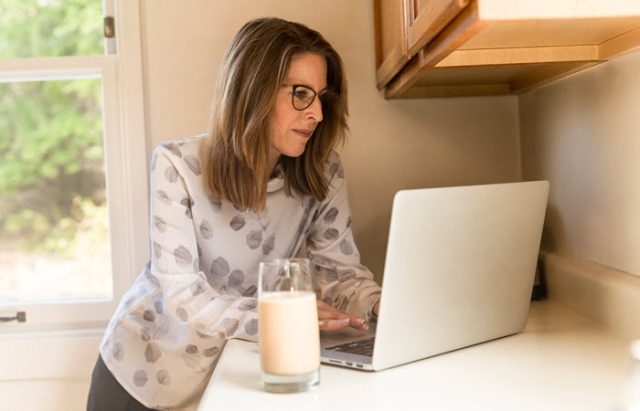 What is the sole purpose of creating a website over the internet? Obviously, it is to gain traffic which converts. If half of the traffic coming in will bounce away, how can you expect to earn from the efforts you are putting in?
This is the reason why I'm writing this article. I want to educate you about how interactive and quality content can help cut down your bounce rate by 50%.
People grow their blogs in two different styles:
To gain themselves traffic
Or to gain themselves qualified traffic
In my opinion, bloggers should focus on both styles. However, most of them just focus on getting traffic to their platform. This only increases the bounce rate. Many bloggers are losing a large chunk of their traffic due to low quality and non-interactive content.
The average bounce rate of different industries is estimated to be around 45% but it is even higher for the bloggers that are illustrated in the below image.
If 9 out of 10 visitors are leaving your website, then there is something seriously wrong with it. Having non-interactive content is a prominent factor of increased bounce rate. Valuable content can have a huge impact on the overall ranking and traffic retention of the site.
Recent research has found out that interactive studies produced better results with the students who were raised in hyperstimulated environments. They observed that interactive studies lead to higher engagement and deliver a better and deeper understanding of the concepts.
5 ways how leading blogs are utilizing interactive content
Pop quizzes
Well, who doesn't like pop quizzes?
It intrigues people from every age group and motivates the audience to engage with your content. Many of the marketers think that quizzes are overrun but many also believe that they are still working really great. 100 million articles studies have shown that eight out of the ten most popular content pieces of 2013-2014 were that of the quizzes.
You have tons of fun options with quizzes and you can make them even more interactive with animations and other interesting tools. WordPress is also providing a quiz plugin option to facilitate webmasters in creating themselves quizzes for their content. There are several plugins available online but SlickQuiz, in my opinion, is the best one.
Make your content amusing with polls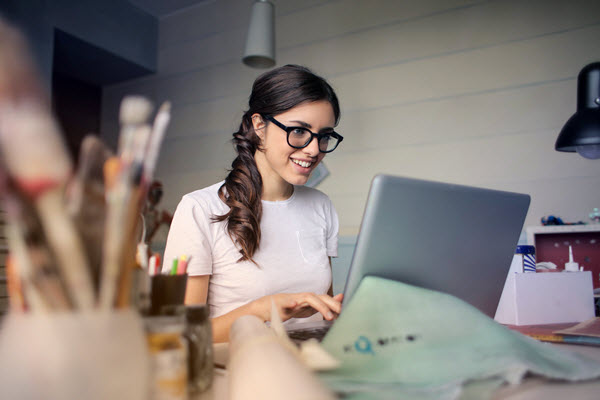 We are seeing many of it on Instagram. All the bloggers are utilizing the potential of fun polls to gain themselves traction and qualified leads. They tend to engage with the audience by asking questions or seeking opinion. Trust me, polls do wonder when it comes to finding out the interest of your audience.
ContentTools poll is the most interactive poll tool I have ever come across. It is a paid tool but you can avail the free trial to test its potential. There are several other options available like Polldaddy, Wedgies, etc., but my personal favorite is the ContentTools poll. It is simple yet interesting.
For instance, if you're a tech blogger and are confused between Cox San Diego and Xfinity San Diego internet services, you can simply put up a poll post and know exactly what people suggest. In addition to this, it will also tell you about the service that is popular among the people and why they are inclined towards it.
Long content or short content
Many content marketers believe that long-form content is more credible in the eyes of Google algorithms rather than short form content. However, it doesn't really work for everyone.
It may work for tech bloggers because they love writing details of everything. However, for a movie review, no one would dig deep and would prefer reading on-point content which delivers meaning. The following poll shows the reader preferences:
Infographics
Infographics are the latest trend in the world of content. Precise information integrated with interactive graphics has become an important part of content marketing. It contains skimmed information that readers view and share frequently.
Videos and GIFs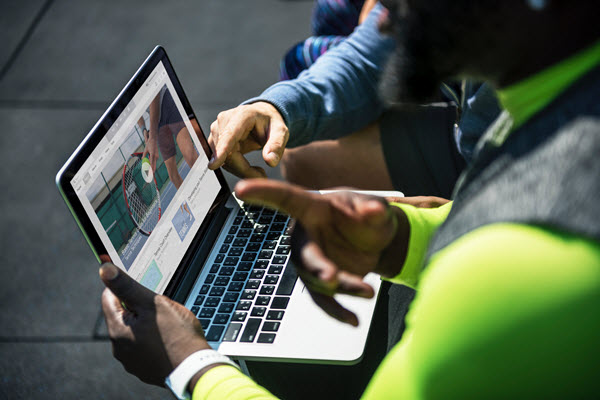 Videos are an integral part of content marketing but 360-degree videos are taking the world by storm. You can create videos by utilizing omnidirectional camera or collection of cameras to capture the view from all the sides. Samples of such videos can be seen on Youtube.
Visual content always increases the interactivity and engages the audience better. As we all know it for a fact, visual content has a greater impact on our minds than that of hearing and other senses.
See Also: Four Great Sites for Creating Amazing Online Videos
Marketers believe that videos reduce the bounce rate to a very large extent and keep the audience lingering on your platform for a long time. Google takes the duration spent on a platform in serious consideration while ranking your website on the SERPs. Therefore, make sure that you use videos to keep the audience engaged on your website.
See Also: How to Use Video Marketing to Boost Your Traffic and Conversions
All the aforementioned techniques are derived from the top bloggers who are gaining loads of qualified traffic, which is converting rather than bouncing back. I hope this article has been of help to you all. Please share your feedback in the comment section. Ciao!
Like this Article? Subscribe to Our Feed!
Robert James is an MIS with a vast experience and research on personal and home security tech and gadgets. He also write on Spectrum Internet. He is an MMA Fighter and Technology enthusiast with a flare to review the latest security tech and gadgets