Four Great Sites for Creating Amazing Online Videos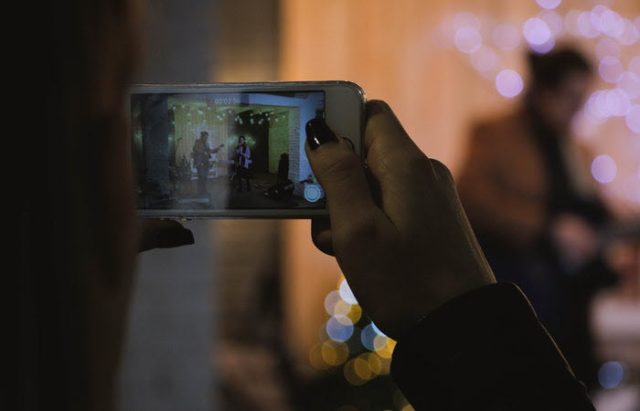 If you are thinking of creating some great video content but you're not quite sure where to start, don't worry. You can easily find the best video-making website with just a quick search on the internet.
But before you do that, make sure you have a digital asset first. It can be a blog, website, a YouTube channel or a Facebook page. If you do not have one yet, make one before you start making online videos.
Why video?
If you have never created a video for your website, learn the basics first. Watching explainer videos, animated videos, and corporate videos can help you learn how to create content that will increase your website's traffic.
Why are videos so popular?
For one, it helps explain a concept that is easier to understand using video. Corporate executives and others would rather spend a few minutes watching a video than to try to read a long article on the same topic.
When it comes to customer acquisition, the same is true.
Visitors who are looking for information search using keywords. If you want to get ahead of your competition, start making videos that can match the keywords they are looking for. That way, you won't be leaving money on the table.
Now, to help you get started, here are the best sites to visit for online video creation.
My Simple Show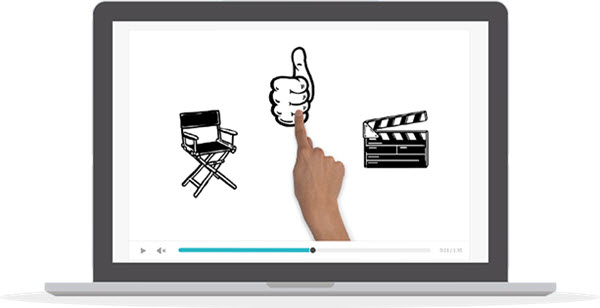 My Simple Show is an interesting and very simple option if you just want to create a quick explainer video. It uses what is known as "whiteboard" technology that requires minimum effort from the user.
All you need to do is sign up for a trial account through your Facebook or Google account or create one using your main email address. Then, select "create a video" and you'll be taken through the process step-by-step.
First, write your script (up to 1200 words in the trial version) and select your images and audio. After that, Simple Show will create your story for you! The whole process only took us about 5 minutes from start to finish.
It is fantastic to see it all come together- complete with visuals and audio that perfectly enhance your story.
To download your video or render it to HD quality, you will have to subscribe to the paid version. With that option, you'll be able to share it on, YouTube and other sites.
To get started, go to mysimpleshow.com.
YouTube

YouTube is the staple platform for submitting videos. While you won't be able to create an original video there, the site can allow you to edit it, add royalty-free music, and render the edited copy on their site.
Also, you can create keywords and SEO in the tags section as well as the description area. This can greatly help with your site's traffic and ranking.
YouTube is both a video platform and a search engine. It is also considered a social media platform. People go directly to the site to find videos every day. Having a YouTube account can let you share and post videos on your social media sites, blogs, and other locations, too.
YouTube is very flexible with the format types. It will automatically convert your content to YouTube format.
Sign up by visiting YouTube to get started.
Animoto

Animoto.com is a popular site for creating videos for individuals and business owners.
You can upload your video clips and combine them into a professional-looking HD video right on their site. They have dozens of professional video styles that were designed by video production experts. They also have over 1,000 licensed songs, which you can use for your material. Plus, you can have access to unlimited HD videos on their platform, too.
If you want to try out Animoto for free, you can do that today for 14 days with no obligation to purchase. After the 14th day, you'll be able to upgrade to one of the premium packages starting at only $8 per month. For a more robust package for commercial use, you may want to upgrade to the $34 per month package.
Go to animoto.com to learn more.
Slide.ly

Slide.ly is a video-making website that offers something different for online eCommerce sites or blogs. They use more of a motion graphic format, which allows business owners to go in and find videos that will work with their brand.
They can insert their message, add their logo, and add high-action footage that will capture the attention of their audience. This platform can create high-impact marketing videos that can make it look like you own a million dollar studio!
You'll find plenty of content to use and you can create a 30-second video in only a few minutes.
This platform is a bit more pricey at $49 per month for only one video, but you can always upgrade if you need more. Find out more at slide.ly.
Summary
If you want to create some professional-looking videos but you don't want to hire a professional video agency, try one of these platforms. They can do wonders for your business.
Use YouTube to upload and edit your videos after they are produced. Use Mysimpleshow.com for whiteboard videos, Slide.ly for professional short promotional videos, and Animoto.com for more lengthy productions. Try them all and see what you think.
Whatever you do, do a video! It will make a huge difference in your rankings bottom line!