3 Fail-Proof Approaches For Meeting Women (Even During A Pandemic)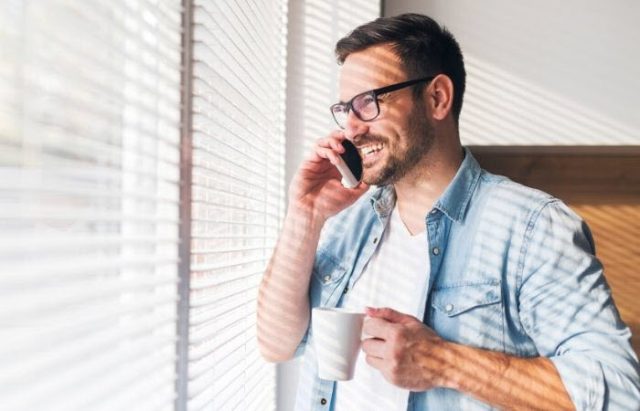 I don't know about you, but 2020 easily ranks #1 Strangest Year of My Life. Our attention spans inevitably get sucked up by news headlines and the constantly changing city and safety ordinances as a result of the pandemic's infection rates. Even as I write this from Los Angeles, just today we've begun Shutdown 2.0, and I frankly cannot believe it. More businesses crippled by the current health emergency, and more uncertainty about how the economy will fare. Yet despite all that noise, despite the whiplash of changes this crazy year has presented… life goes on.
Yup, even in a pandemic, you're hard-pressed to meet a guy who still doesn't want a woman to become both his companion and lover. That never changes. But how do you meet women during or following a crisis of this magnitude? What's the right way? Well, here are 3 approaches to try — and note: whenever you read this article, these approaches apply because they're rooted in basic social truths, not fads.
Check the #1 most important thing (that all women have a radar for)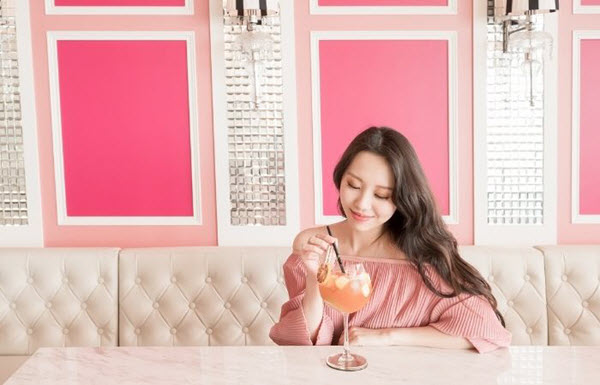 Hands down, if you do NOTHING else, make sure your intentions are clean and clear. Whether you're online dating, meeting a girl six feet away at a restaurant, or passing her on a trail while wearing a mask, women innately possess a keen radar for men who are just after that one thing. So what should your intention be? Should it be to get that date? Her number? Nah. None of those, which obviously excludes sex… but stay with me.
Your intention needs to be to have non-threatening, friendly interaction with her. That's it. Your first, second, third, etc. interactions with a girl should not be riddled with dating or sex vibes. She can sense that, and the girl who wants that isn't the girl you want. Treat meeting women and dating as if you're out just to have friendly conversations with new people. Don't DM or talk to women like you're a hound on a fox hunt. That'll push her away, and likely, invite situations where you just get rejected. But if you make your intention just to meet women for the sake of meeting new people, you'll eventually find someone with whom the communication and vibes work, and from there, you can gradually grow the interaction to one with chemistry.
Avoid men's greatest fear by ditching these
Men obviously have many fears, but in the dating sphere, let's be honest: no one enjoys rejection. Oh yes, rejection is the chokehold of dating; just one bad rejection from a hot girl can cut your confidence and recalibrate what you think you deserve from a relationship.
So how do we avoid rejection in dating? Ditch your expectations. Expectations are the trap of dating because by having expectations, you pigeonhole yourself into how the interaction, night, or date should go. By placing a "should" on any dating scenario, you automatically get sucked into your head, and worst of all — out of the environment. When your attention is not on and in the environment, you cannot experience the girl, or see clearly if she really is a good match for you.
Also, let's be honest: you don't know how the future will go when you start dating. You have no idea who you'll hit it off with! I had no idea I would hit it off with the girl I am with, but in the beginning, we just kept hanging out, talking, and talking some more. My expectations with her were not to have sex, get serious, or build a future… but funny, that's eventually (over time) what happened. When you have etched-in-stone expectations about how a conversation or date should go with a certain girl, you cut yourself off of what could be. And, when things don't go exactly how you planned? You just end up feeling rejected… but you're feeling rejected by your OWN ideas. Get that?
Stop creating expectations around dating, and just adhere to #1: adopt a clear intention just to meet people, hot or not.
Follow the flow and never use force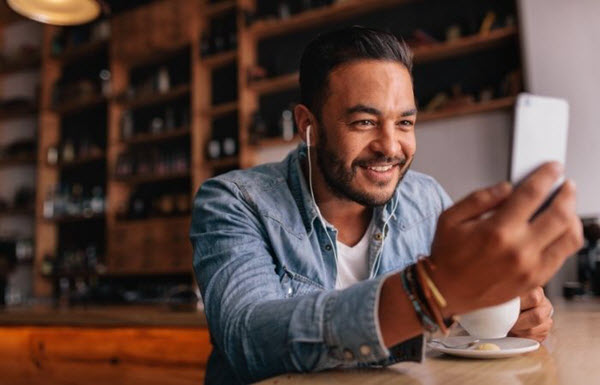 I know that sounds like something a sailing instructor would tell you, but in dating, you want to keep the flow light. What do I mean? Don't force interactions that aren't easy, and that aren't wanted. I've read advice from other guys stating that they called their girl every month for a year before they got a date. Maybe that works sometimes (in rare instances), but I'd liken that approach to forcing something that maybe should not be forced.
You want to meet a girl who adds to your life, and with whom life is better — not more work. So if you're talking with a girl online or offline, and the conversation feels awkward, or maybe she's just rude? Maintain good manners and keep it moving. Just because she's hot doesn't mean she's worth pursuing. The right girl who evolves from a simple communication into a longer conversation into a hang-out, into a date, and so forth will ultimately be one with whom everything flows. I can't think of any relationship or human interaction that results well from using force. Have you ever been screamed at? That's force… and how did that work out for you? Probably not well.
Use flow. Give attention to interactions that run well with no drama, only good vibes.
Now, do you notice something?
I didn't mention anything about using online dating apps or making sure you hit up the hottest clubs. That's because the most effective dating and communication tactics work well anywhere — online or offline.
The truth is, achievement in any area of life starts with you, not to sound like a bumper sticker, but you need to check your motivation and goals when it comes to dating. So get your head right, and stack the odds in your favor. Meet many women just to be friendly and meet new people. Meeting new people is one of the joys of life!
And if you occasionally meet people who suck? No worries. Follow the flow, keep it moving, and remember: if you keep your positive attitude and keep your eye on the top of the mountain, you'll eventually get where you want to go.
Like this Article? Subscribe to Our Feed!

Dilan Jay has lived 6 lifetimes in one as a writer, singer, actor, rapper, filmmaker, and CEO of 3 companies. From traveling and charting a musical hit on the U.S Billboard Chart and MTV, winning awards in film, and losing everything to building his life back up, he's met his fair share of people across all cultures. He's boiled his practical teachings about meeting people into his first book How To Be More Confident With Women. Learn more at www.dilanjay.com.