How To Make Money: Practical Ways to Earn and Grow Your Money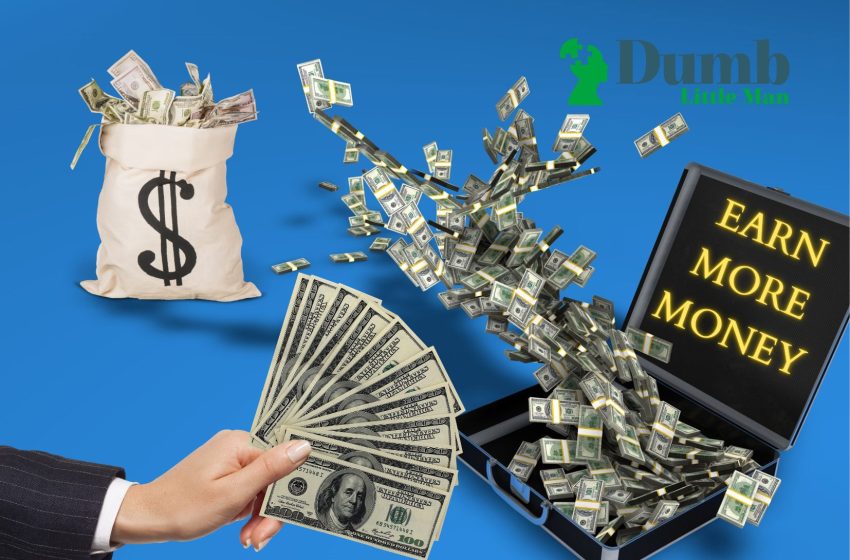 We will show you the 2 main ways on how to make money. In other words, if you will be searching for how to make money, you are actually looking at how to be rich, to be financially free, and financially independent. In this article, we will break down the 2 main ways on how to make money to be rich, to be financially free, and financially independent and that is to "make and to grow".
There is a very clear difference between making money and growing money.
Indeed, both require a different set of skills and we are going to focus on those differences.
But before jumping into the differences between making money and growing money, first, we have to wrap our heads around the concept of money and how it affects our lives.
Money is the basic necessity of any household, any person, everybody!
It's not limited from country to country but overall the concept of money is being used and is in demand all the time. Gone are the old days where we had to barter things in order to get something. Now everybody uses the money to buy, sell and trade things.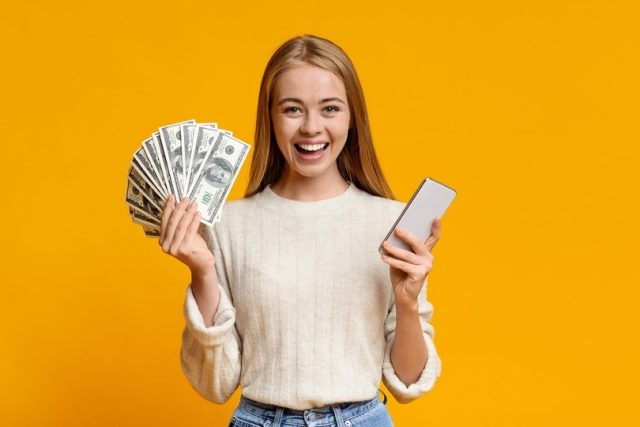 Making some money requires basic skills. It can be anything. Your hobby, your education, your interest. Anything that is fed into you in order to compete with the world is going to help you earn and make money.
Parents usually use education in order to help us make money in the world. But now in modern times, you can even earn money online.
To earn money online, you don't really have to go and get a degree, all you need is just to have a basic understanding of how to operate a computer and an internet connection. That's it.
Rest, you can follow tutorials, take up an online course and even visit blogs to help you with how to earn some extra money online. Like this one.
You will be surprised to know that you can even make money online by playing games. Or create content online like watching videos and reviewing them, or you can review websites as well, online tutoring on websites, doing online surveys, joining the YouTube partner program where you can run ads and get ad revenue every month, letting people use your affiliate link, etc.
Thanks to the internet, earning cash by advertising revenue is a big hit.
It seems everybody is making money online these days thanks to the websites like YouTube which has a nifty feature called Youtube Premium Revenue. When subscribers watch your premium content, you get paid! Besides ad revenue on the internet, there are features like this one that helps you make money online.
There are many other ways to make money online as well which I will discuss later on in the article.
But how to grow money fast? How to make money by growing money? What are the ways to grow money fast?
Let's take an example about growing money. We understand the concept of how someone can make money. Using our basic marketable skillset in a competitive environment. That is when you do hard work, you get paid. Simple. But growing money is a bit different. You can say it's passive income which most of the time gives you money quickly. But in order to have good money, you must have different skills besides your basic stuff.
Growing money is an investment. It can be in yourself, or in something else. For example, in order to buy a plant seed, you first need a way to make money. Without that, you can't buy a plant seed. Because you have no cash. But when you do, you can buy a plant seed, help it grow, do some investment in compost and the result is fruits. Those fruits which you can sell are now the money you grew. Simple as that. Growing money is a concept of investing your money into something that yields extra cash, fast cash, and most importantly, will help you save money for the future.
Now that we know the basic differences between how to make money and how to grow money, let's dig deep and discuss the two main focuses on money.
The 2 main focuses are on making money and growing it:
Here Are Smart Ways To make Money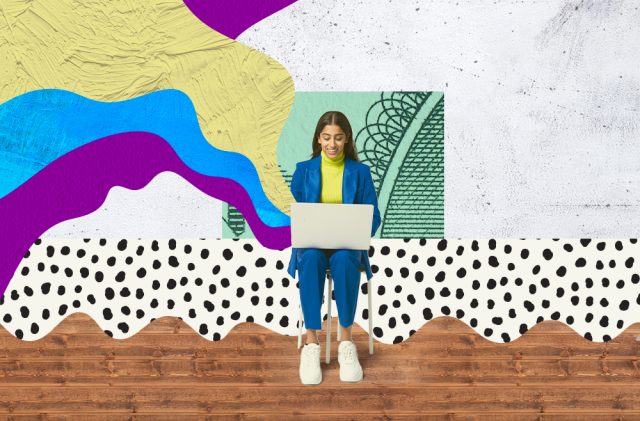 1. The Middleman
The best way to make money where you don't need capital, you don't need funds in a way. All you need is a buyer and a seller. For example, a reseller of fiber, doing wholesale, or perhaps buying things online from TAOBAO.
2. Business buying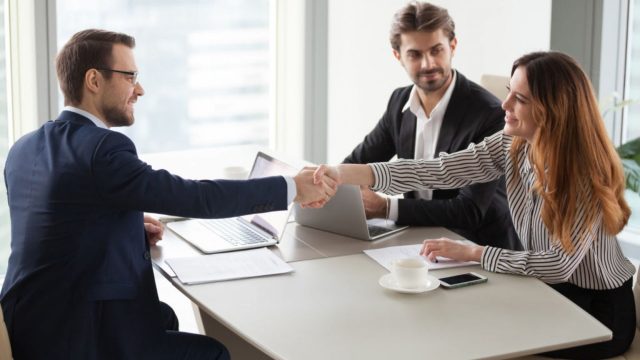 If you have some capital the faster way to grow your wealth is buying a business because 9 out of 10 new businesses out there fail. So if you are able to buy a new business that has a solid foundation, solid system, and solid fundamentals. Then you have really won an initial part of the game because the company is really making money you will take extra numbers of like 3 years to break even.
Your goal is to grow the business, to make it move faster when it comes to having more income. If you're buying a business you not actually putting extra money to buy the business because when you sell it, you are actually getting more of your money back.
3. Broker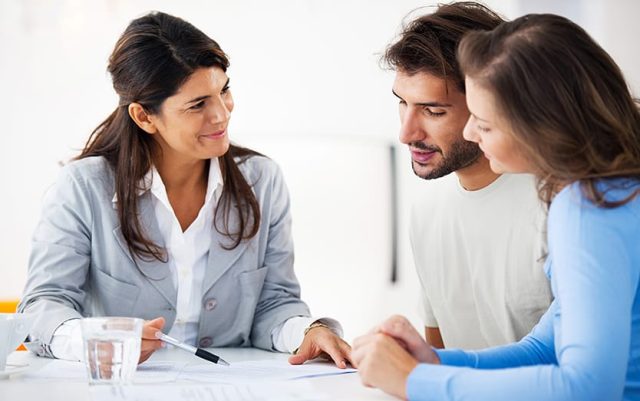 A broker is someone people call a financial consultant. And if you are good with handling someone else's money then it might be a good career to focus on. All you need is patience and a very positive attitude to learning the basics and then getting experienced in it.
A broker is an individual who works as a liaison between a seller and buyer. The broker helps both parties to have a successful transaction or deal. When the deal is done, the broker is paid either an agreed amount or a certain percentage of the transaction done.
There are many types of brokers. Online brokers are very famous nowadays as they are flexible, fast, and easy to communicate with. They have their own website and can make money immediately if they want to.
Other types of brokers are discount brokers, full-service brokers, stockbrokers, FOREX brokers, etc.
As all brokers have to deal in different fields, it's good to have knowledge about at least two or more brokerage areas. For example, the most common brokers are Real estate brokers who can help you buy/sell real estate in towns, cities, or villages. They have a personal network and take this as a full-time job.
You can always seal a great deal while being a Real estate broker because selling land and houses gives a huge return on your provided services.
4. Digital Business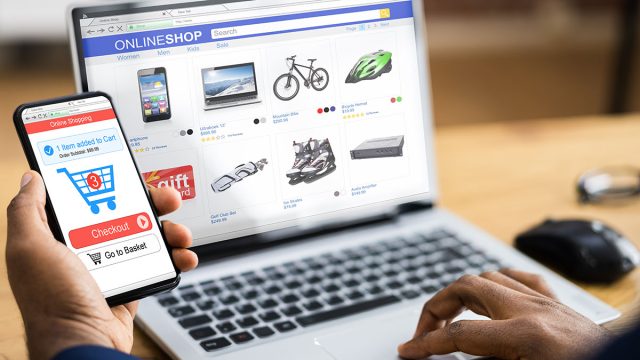 One of the best ways to make money is because of the low cost, low overheads and it's not breaking more ties and no retail. You can reach out to all over the world. There are many ways to do digital business, it could be e-commerce, selling courses, doing coaching, consulting, information product, and being an affiliate, etc.
Digital business is the current trend and you can earn a really good amount if you do a proper analysis of your competitors, current market, and customer demands.
Using E-commerce will help you create a brand image. Becoming a teacher online can help you sell courses to students all over the world, you don't have to be physically available to mentor someone, just create a portfolio for yourself online and sell your services through that.
Video games are another digital business that is raking in trillions of dollars every day.
Your online digital business can help you earn a good amount of cash every day. You can become a website developer or a Shopify expert. You can do drop shipping as well which is basically becoming a middle man between a buyer and a seller.
5. Multi-level marketing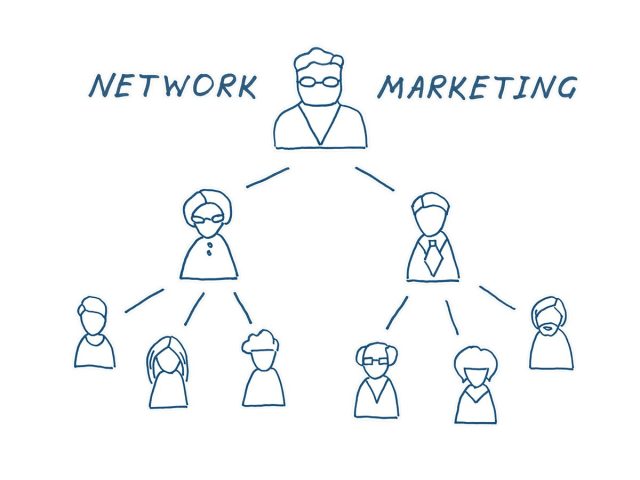 Multi-level marketing or a pyramid scheme is another way to earn money. In MLM, you sell products or services on behalf of your seniors. Keep in mind there is little to no salary in MLM business because you are paid in commissions. For every product you sell, you get some commission from it. The higher the price of the product or service, the more money you will make.
In a pyramid scheme or MLM, there are levels that serve as a tag for your progress. For example, Level 1,2, or 3. Or Bronze, Silver, Gold, and Platinum.
The upper management can also give you an incentive to boost their sales. Like, "Sell items X amount and you will be rewarded a car!" or "Market this product well in a month so it's in high demand and you will become a senior in our company!"
In MLM, your job is of a salesman, who has business cards with contact details on them so you can increase your network of connections with people and start selling products to them whenever you have free time. The more people you can talk to, the more products you will sell.
In MLM, you can also earn rewards and redeem them for something that is to your liking.
Your job is also to answer questions the buyer has in a persuasive manner in order to meet your goals. That is selling a product to them. You have to be really good with your words and you must come up with some creative ways to sell your products or services.
When you climb up the ladder in MLM, you can start having your own people working for you.
By recruiting people under you, your sub-level will make money and you will make money too. This is a fantastic way to make money as long as you're doing the right way in a legal way as this is the best businesses model out there like HERBAL LIFE.
6. Product Listing
If you have a list of businesses under you that you can source online. You can pretty much sell a product and contact people on this list that you have.
For example, you are selling software for online businesses. Let's say if you don't own software so you find a company that owns the software and you link them up or contact the people in your list that you found and researched. So for people from your list who bought the software, you'll get a cut of it. So pretty much, you don't own anything but you make money from it.
7. Open a business
Start a business and be an investor of your own business. There are many businesses to start but then again like the earlier ones there's no cost. Starting a business online has a little cost but starting a physical business obviously has more cost. There are several small businesses out there that need to be physical.
8. Start-up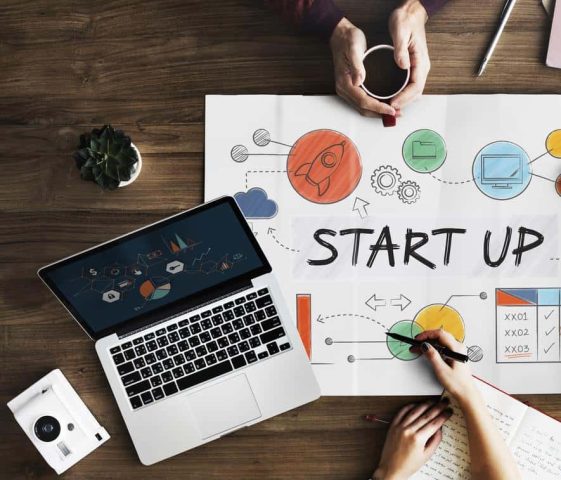 Start-up businesses where you start with ideas, knowledge, run a business, and then you get investor's money to run and grow the business. A lot of start-up founders started with a little money and they just rope in the investors.
9. Consulting
You can do either consulting or coaching and you can get equity on the businesses out there that you are consulting for.
According to Ezekiel Chew, "At the end of the day when you make money its all about the strategy. It's not about the money that you have. You don't need to have money to make money. All you need is to have a great strategy".
10. Freelance Jobs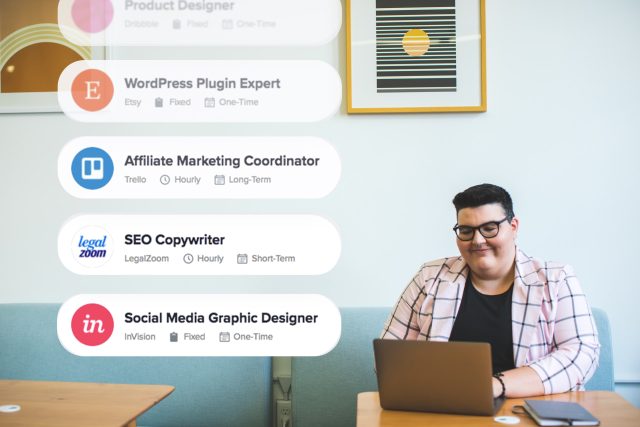 You can earn a good amount of income by doing freelance jobs.
There are many platforms for freelancing like Fiverr, Upwork, Guru, Freelancer, etc.
Clients post their job requirements there and all you have to do is send a winning proposal. If the client likes it, they will invite you for an interview and if you succeed, they will hire you. When the job is done, you will get your money. Easy as that!
There are many freelancing jobs. Some of them are writing, programming, virtual assistant, music composer, network experts, computer experts, game engine developers, video game developers, and etc.
There are many skills clients are interested in and if you have any skills at all then freelancing can be a great option for you to earn money.
11. Renting a spare room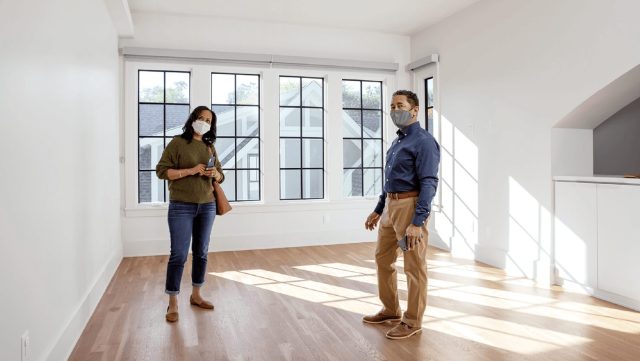 If you have a spare room in your home then you can rent it out to people for quick money. You can create an ad on Airbnb very easily. Just post some photos on the app, submit your requirements and offer people your room for a night or a few nights. As they check-in for the night, you will be paid.
It's better to use what we have anyways if we don't use it ourselves. Let other people use what you don't for some side cash and fast money.
Other ways you can make money
Writing a book or an E-book
Pet sit
Create websites
Review apps, music, websites, or products
Selling your notes
Selling photographs online
Become a reseller
Become a translator
Sell your poems and stories
Blogging
Sell domain names
Create resumes for people
Playing games
Become a driver for a riding app
Do transcribe
Here's How to Grow your money (MAKE MORE MONEY)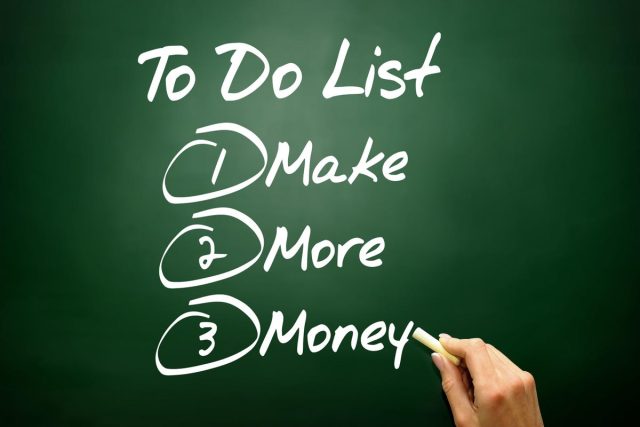 Now that you got the money, it's either from your job or you could have made the money from all the different ways listed on the ways to make money. This time let's find out and get more ideas on how to grow your money, make more money.
To grow your money is the most important thing. Because if you make money and your money is not growing then you aren't going to be rich. So you got to grow your money. Make your money work hard for you.
Ways to make your money grow:
1. Real Estate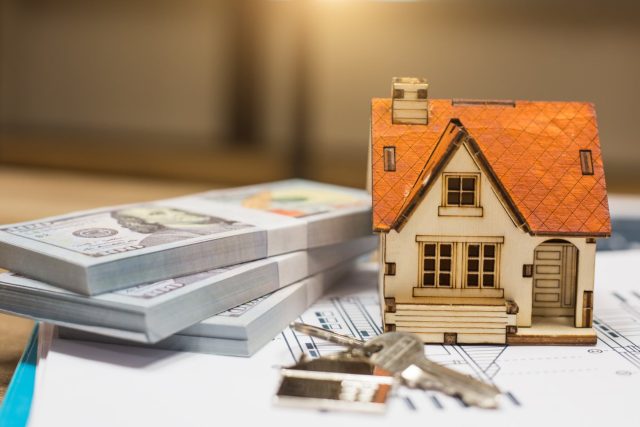 When you finally have your own hours to work with, you can start investing in Real Estate. That is the oldest and wisest way to fatten your bank account with little time spent. You can have a huge amount of spare cash by investing in properties, land, and shops.
Thanks to the limited free time people have, they are already cashing on taking real estate investments as part-time jobs. It's increasingly popular among all kinds of ages. College students, freelancers, normal 9 to 5 workers, retired people, and even families are earning money fast by dealing in Real Estate.
You will be surprised how much money you can make in Real Estate. You can use local classifieds or you can create your own website as well to have a better reach to all kinds of people. You can find clients easily that way. All you have to do is buy a property for cheap money and then flip it for a huge return.
Real Estate has many career opportunities as well, as you get cash in bulk easily and fast. It's a very popular method if you are searching for ways to make money and grow money.
There are many things that you can sell online and luckily, you can sell properties online as well. You can create video ads for your property to sell, post some photos and publish them on your own website or any other platform that is used to sell and deal in properties. It's that easy nowadays.
You can now even sell properties via YouTube by creating a channel related to Real Estate. You create YouTube videos for all the properties you want to sell and make money online as well.
Creating a YouTube channel will help you earn money fast and easily because people watch videos of properties with great enthusiasm and not many channels are up.
If you get a loyal following and lots of channel memberships, your sales will be booming! You can find clients easily as well and your properties might be shared by the users watching as well. So double profit! One from selling and one from money online thanks to ad revenue.
All you need to get into the Real Estate business is to have an understanding of which properties will sell well, buy them cheaply with your own money, and then sell them for a profit.
Land prices always increase and can yield great results for future stable passive income. You can also partner up with your friend or a family member. Scout the best properties and grow your money like never before.
2. Stocks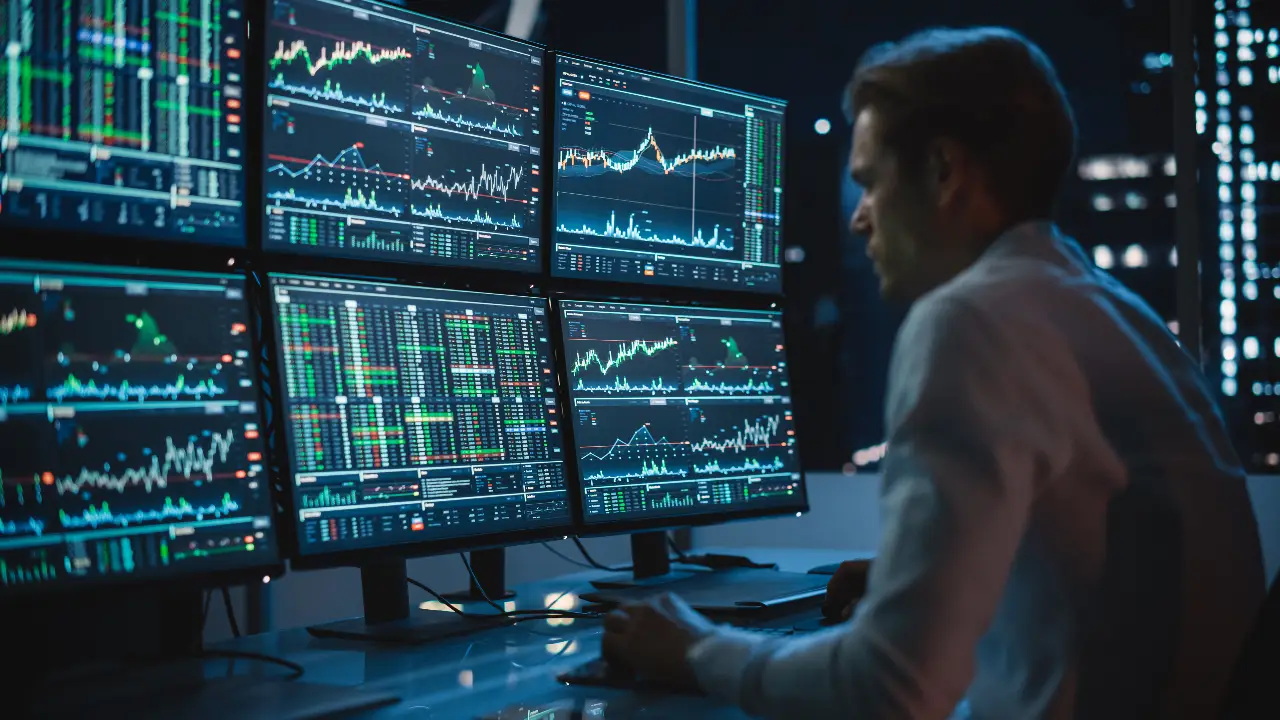 Unlike Real Estate where land prices can go up most of the time, stocks can be a bit risky because it's value go up and down on daily basis. But if you are afraid of risking your money, you should opt-out without even considering investing in stocks.
Investing in stocks can be risky but it can give a really handsome amount in return as well. You are not alone if you are afraid as a beginner to invest in stocks. In fact, many people are scared at first when they try to make some cash by investing in stocks.
Let's discuss what is a stock first. A stock is a share in the company that you can buy. It's labeled as "Equity" which represents you own a part in the company. When the company earns some profits, you get a share too.
When you buy a stock, as a shareholder, you get money whenever the company profits as a percentage. For example, if you buy 2000 shares of a company that has a total of 10000 shares then you own 20% of that company shares.
How do you earn money by doing a part-time job in stocks? You buy a small stock in a public company and then sell it later after its value increases. Its value can only be increased if the company performs well and delivers great results every day.
When the value of a stock increases, its demand increases as well, and thus, other people might be interested in buying your share for a profit.
But I have to warn you again that stocks are risky investments. You never know what a company will do and can only go with your gut or do proper research about the company.
As a beginner, my advice would be to put your money in an online investment account and then research the stock market online as well. By doing that, you can make money online and practice with your stocks as well.
If you feel hesitant or don't know how to make money online on your own in stocks then you use the help of brokers who are professionals and can guide you very well. They will advise you and create a path for you to move forward. They are financial consultants and based on the budget you have, they will tell you exactly what you need to do.
There are many types of stocks so let's discuss some in small detail to have a better understanding of stocks and how this all works.
-Growth Stocks
A growth stock is a type of stock that people believe will go really high up in value with the passage of time. People investing in growth stocks believe that the company will outperform its competitors and will yield much better and positive results in due time. They also believe that the rate of company growth will be significantly higher and faster than any others.
Although, the difference here is that the growing company may not give profit at first because they tend to re-invest the money they got from profits to grow even more and into a much better company. They accelerate the companies growth by investing the earnings and looking to improve its services or products in a short period of time, thanks to the capital increase.
Investing in a growth stock can be risky but if the company does perform well, the return on the money invested can be high and good. You can grow your money this way because investing in the growth stocks of a starting company can give you back amazingly if they perform very well.
-Dividend stocks
You can also try to grow your income by investing in dividend stocks. When you buy a share of a certain company, you become eligible for a share from the profit or surplus a company makes. A dividend is a share of company profits that are given to eligible shareholders.
How much money you will get when investing in dividend stocks? Well, that depends on the company owners and board of directors. The payments and amounts both are discussed by the leaders of the company and after accepting the right amount, it's distributed to the right owners of dividend stocks. The more shares you have, the more cash you will get.
Consider dividend as a form of reward you will be getting because of your investment in the company. If the company gets a share, you get a share as well. It's all divided among the supporters who invest in their company by purchasing its stocks. Although many companies tend to keep the profits and reinvest in the company.
Dividends can be in form of cash, share, or some other property.
-Strategy or Stock Picking
Picking the right stock for yourself is a challenge that you can overcome by applying strategies and analyzing the stock market. As a beginner, you should always try to invest in stocks online because there you can see everything easily and can come up with a choice faster.
Everything is written in detail and you can see which company is doing good and which doing bad.
But investing in stocks is a science in itself and if you want to tread in those waters, you gotta have to be very careful because you can be at risk of losing your money too. That is why a strategy for stock picking is very important.
A stock pick is basically a decision an investor or an analyst makes that a certain stock will yield a good return on the money invested. They invest in the future by analyzing details, frequencies of stock value, the stock market in general, news, opinions, facts and type of products and services in demand, etc.
When picking a stock, knowing about the company's financial reports is of utmost importance because you are buying stock to have some profit, not loss.
Analyzing a company's financial statement is one of the main strategies for buying a stock. The investors or analysts don't just look at financial statements but they also look for anything that is related to the company, for example, running costs, revenues, sponsored posts, profits, number of employees, etc. All that affects the company stock is taken into consideration before investing in a stock.
So if you want to buy a stock that fancies your eyes, wait.
First, analyze everything that is related to the company and ask around, seek help from a broker or an analyst that can help you understand, and of course, study the stock market.
You have to look for every tiny detail before buying a stock. You should never gamble with your money in stocks because 99% of the time, you will lose if you gamble. So, be a smart guy and use a strategy and then pick a stock for investment.
3. FOREX Trading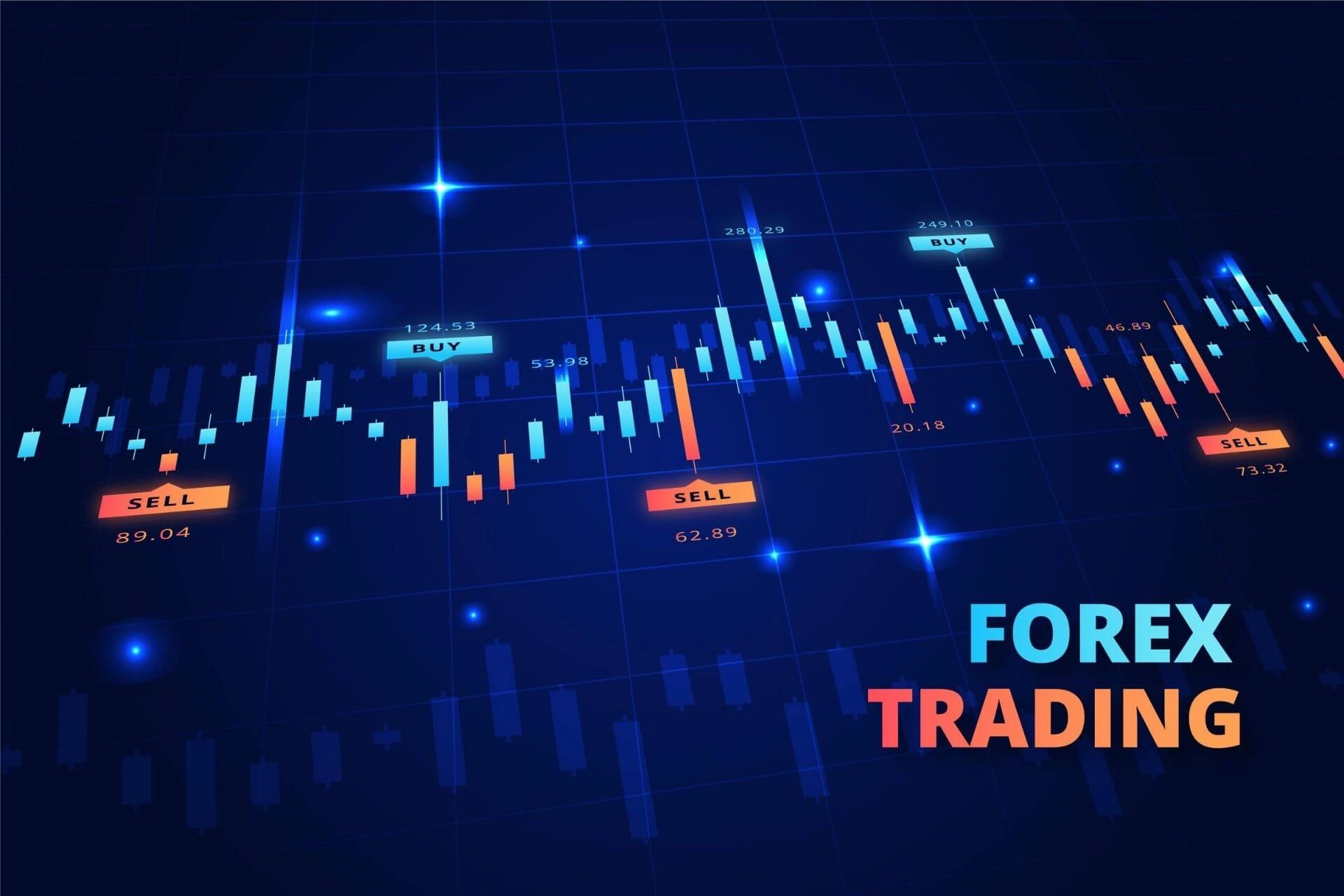 One of the side gigs that you can venture into is FOREX trading.
FOREX is pretty straightforward and easy to understand, profit-wise. It deals in currencies.
We all are aware of exchange rates that are given to every country's currency against each other. For example, if you want to exchange 1 U.S dollar for Indian Rupee, you will get 75.06 rupees against 1 U.S dollar.
You can make money online using FOREX very easily by trading, investing, and holding currencies at different rates.
The concept is very basic and simple. Buy low/Sell high. As the exchange rates are always changing and many factors affect the value of a country's currency, you can always buy in bulk or some amount of international currency at a lower rate and hold it. After some time, when the rate of the currency increases, you can exchange it back for some profit.
Although the margin is sometimes very low when investing a low amount, if you have spare cash then FOREX is the best way to make money online right now.
Dealing with currencies is straightforward, easy, and profitable most of the time. You can always watch the news or go to the FOREX website to know how currencies are doing against each other and then invest in the one you think will get higher in time for a profit.
4. Crypto Trading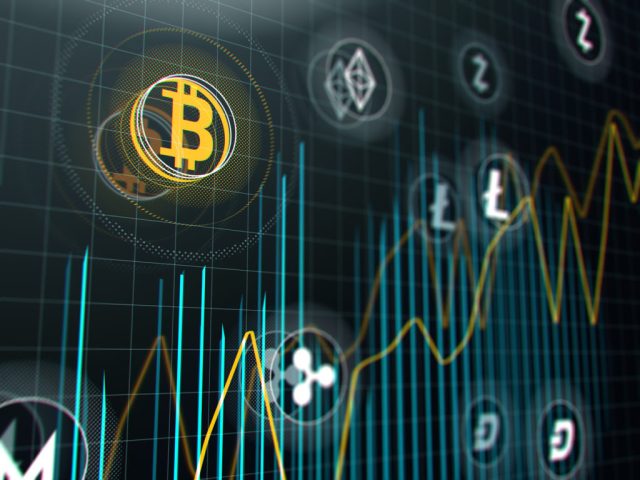 We all have heard the terms Bitcoin, Etherium, and Dogecoin by now through our social circle or apps. Cryptocurrencies are booming right now and people are investing left and right into them. There was a time when people didn't even bother with cryptocurrencies but now everybody is eager to learn and invest in crypto trading.
You can go in two directions if you want to grow money through crypto. Either you buy a mining rig that will mine crypto coins for you at a given speed which is dependant on your computer hardware i-e mainly CPU's and Graphics cards. The more graphic cards you have, the more speed will be given to mining coins.
If you don't want to go for that option then crypto trading is the best opportunity right now for you to grow some extra money. It's the same concept as FOREX.
You will deal in currencies but they are in digital form, not hard form. Although they can be exchanged for real money and can be withdrawn anywhere in the world right now.
How to profit? Buy a cryptocurrency when it's down and then sell it high when it goes higher in value. Like Bitcoin and Etherium. Nowadays 1 Bitcoin can be exchanged for $62,700! In March 2020, it was only worth $4000.
There are many new coins introduced now besides Bitcoin and Etherium. Investing in those coins may give back good returns in the future. You never know, what can help you grow your assets like that. Sometimes it just takes only 1 Bitcoin!
Remember, dealing in currencies is a patience game and you should not make haste and quick decisions. These are the kind of side gigs that makes you rich if you are very patient.
5. Streaming Websites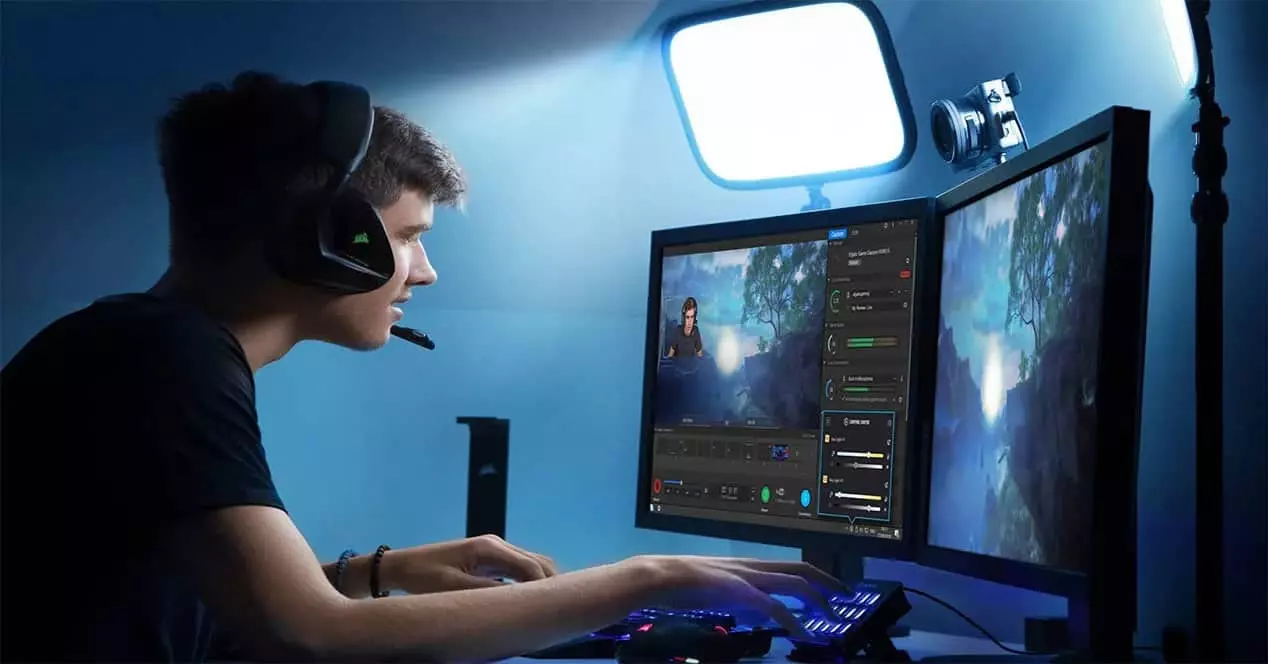 Investing in yourself is the best investment.
Another way you can increase your income is by becoming a streamer.
You can use it as a part-time job whenever you get free time from your current job and it's actually quite easy and fun. Setting up for streaming requires only a few days and a little creativity.
You have to be different and provide unique content to your viewers. You should come up with a cool and catchy name, a different way to express yourself, and make quality content almost every day.
You can earn money in various ways by becoming a streamer. For example, channel memberships, sponsor posts, running ads, using sponsored products, selling your own merchandise, etc.
When you become a popular streamer with a steady fanbase, you create a brand of yourself. That brand gives you a huge boost in income and your name becomes a well-known identity.
Another way you can earn money from streams is by donations. Viewers often donate money in order to see their messages highlighted on your stream. They help you reach your financial goal and often take interest in talking with you or with chat.
6. Online Store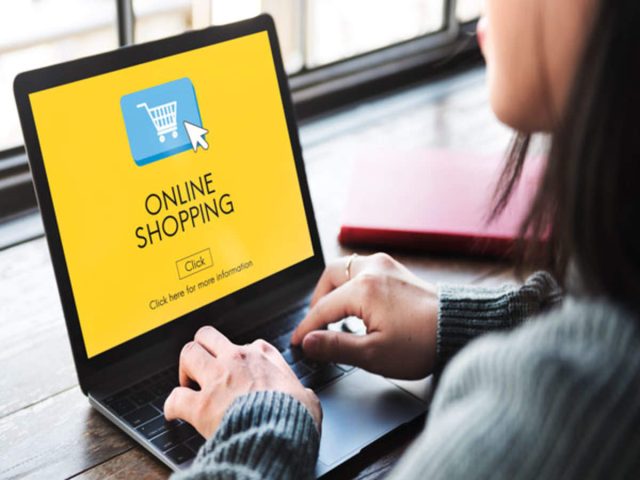 Shopping online is the current trend among everyone and you should think of it as a golden opportunity for yourself to make a great income stream.
Creating an online virtual store gives you the freedom to list thousands of winning products that can bring you handsome cash every month.
You can sell men's t-shirts, women's t-shirts, kids' clothes, kitchenware, food items, pet items, electronics, furniture, smartphones, decor items, etc. The list is never ending! You have plenty of options to choose from and can create a brand image for your winning product.
There are plenty of people who are selling clothes online, who are selling RGB lights, and who are selling door stoppers.
A simple product like a kebab machine can bring you a great influx of cash. As you make an online store and create a brand, you can flip that business for even greater profit! That's right. Some stores that have stable monthly income can sell for more than a million dollars!
7. YouTube Channel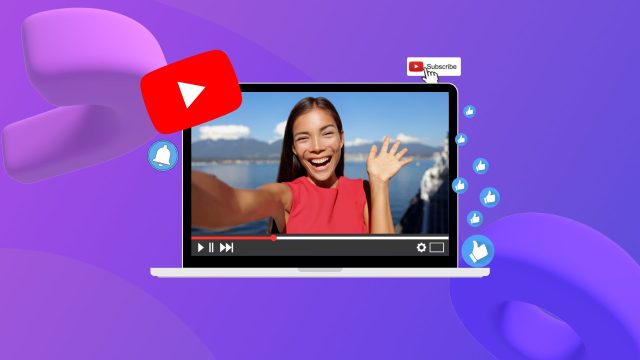 Creating a YouTube channel nowadays is pretty common. Kids are making a youtube channel, musicians are making a YouTube channel, cooks are making a YouTube channel, everyone is making a YouTube channel. Even I have a YouTube channel and have a good amount of views on my YouTube videos.
The logic behind YouTube is that you create content that you love. You invest in yourself and some nifty equipment that can help you create UHD YouTube videos. You post those videos and publish them to the whole wide world that uses YouTube. Did you know? 2.29 billion people use YouTube every day.
People who speak a foreign language use the subtitles feature on YouTube as well which helps them reach a wider audience. It's a great way to make money based on the things you love to do. It's simple as that.
All you do is just record yourself doing something that you love and post that video on YouTube. Leave the rest to the internet.
It can be your hobby, your current job, your interest, or your personality. People love to see all kinds of people on the internet and if you want to grow your money then YouTube might be a good choice for you.
When people view your videos, ads can run on them. And those ads bring you cash. The more subscribers you have, the more sponsors will pay you to showcase their products for mere seconds. All you have to do is get famous on the platform and see how much financially independent you get.
Conclusions
To become really rich and be financially free on how to make money is all about the two main ways, that is to make and to grow money.
The first step is to use your basic skillset to earn some cash and then use that further to grow your current income.
The more you invest in successful ventures, the richer you will get in the end. To be financially independent is everyone's dream and goal bur reaching that goal requires great commitment, patience, strategies, and sometimes even luck.
As we have discussed ways to make money and how to grow money, you should have a basic idea of how to become rich and richer.
I hope all your questions are answered with the help of this article.
In the end, I would say good luck in completing your dreams. Live on and move forward. Do something that's never been done before. Because I believe in you and you should believe in yourself too.
Like this Article? Subscribe to Our Feed!
Ruth is a life coach who specialises in finance, relationships and career development. Outside work, she loves writing novels and guides for personal development.