5 Best Software Development Companies in Singapore 2023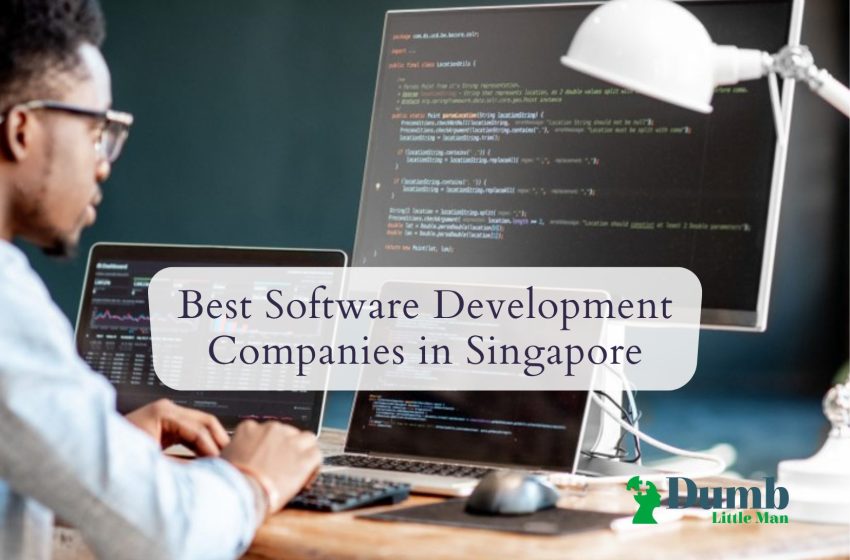 The internet has become a significant part of our lives such that consumers can easily make purchases from their sitting room cushions. Companies need to strategically position themselves in a highly competitive market to attract customers. Brands can stand out with a great mobile app, user-friendly landing page, and eye-catching graphic designs.
Interestingly, brands can achieve their digital visibility goals without an in-house tech team. There are several software development companies in Singapore that brands can turn to for mobile apps and web design services. Although there are many software companies, it can be difficult to sieve through the different companies. So, we decided to review the top 5 software companies in Singapore.
Discover the list below!
AlphaXLab
Swagsoft
Edelo
Edlution
Plexure
5 Best Software Development Companies in Singapore 2023
1. AlphaXLab

Basic Information
Address: 192 Waterloo St, #07-06, Singapore 187966
Email Address: [email protected]
Phone Number: +65 9180 5589
Website: https://alphaxlab.co/
Overview
AlphaXLab was initially launched to help friends and acquaintances build usable apps. Shortly, they progressed to helping small businesses build apps and run digital marketing campaigns. A year after its launch, they started a startup mentorship to help young entrepreneurs succeed. AlphaXLab extended its services into Blockchain development. They organized seminars, workshops, and events for SMEs. Steadily, they built a Blockchain Entrepreneurs community.
AlphaXLab is a Software Development company and training provider focusing on Startups and SMEs. This software company aims to simplify things for non-tech professionals and ensure everyone understands the development process. Little wonder, AlphaXLab started as a small business helping friends and family build a simple online website. However, they have advanced to making complex apps for small and medium-sized enterprises.
As one of the best software development companies in Singapore, AlphaXLab offers IT solutions and Blockchain development services. So, they don't just create mobile applications but also decentralized applications (DApp) and smart contracts.
AlphaXLab serves multiple purposes. First, they offer creative services like design, digital marketing, app development, and Blockchain development. They create different social media ads and campaigns to help clients to increase sign-ups and retention. Plus, a team handles the design process from product development to marketing. The group conducts user research and analysis, mockups, and graphic designs.
This software company also develops websites with various platforms. Depending on the client's choice, they develop websites using WordPress, Magento, Shopify, XCart, Laravel, Kohana, and Codeignter. Plus, clients can also use mobile apps. They can create Android and iOS applications.
Amazingly, AlphaXLab provides Blockchain services to support Blockchain Startups. Whether Startups are in the development phase or pitching to investors, AlphaXLab has it all for them. AlphaXLab services include WhitePaper creation, investor pitch deck, crowdsale smart contract and Blockchain portal, Blockchain website, token smart contract, etc.
As a software company in Singapore that services Startups, they offer two types of training programs. These programs are targeted at budding Entrepreneurs and Developers. Entrepreneurs can participate in programs such as:
MVP Funding
Startup Ideation and Pitch mastering
Mentorship
Network of Investors and Entrepreneurs
With their software development training, beginners can learn how to build mobile apps (Android and iOS) with or without coding. Beginners also get to know naked Blockchain and AI-powered chat boxes. Businesses also get to choose amongst the three payment options set by AlphaXLab. They can choose a flexible payment structure, standard one-time payment, or equity-based payment. Equity payment implies you pay fewer fees but give part of your equity to AlphaXLab.
AlphaXLab has worked with SMEs and MNCs in the past. Some of their previous clients are BLOCKON, Inland Revenue Authority of Singapore, Skills Future SG, WeWork, BCOIN, Keppel corporation, Temasek Polytechnic, and many others.
What makes this Software Development Company Different?
AlphaXLab provides web development services, design services, and digital marketing services. They are a full-fledged creative firm. Plus, they also offer training for new developers and startup founders. Additionally, they are also making it easier for creatives and business-hungry minds to Jump on Blockchain development.
2. Swagsoft

Basic Information
Address: CT Hub, 2 Kallang Ave, #04-14, Singapore 339407
Email Address:
Phone number: +65 9767 3668
Website: https://swagsoft.com.sg/
Overview
Swagsoft is more than just a team of coders. Swagsoft is a business that differs from many software companies in Singapore. They are a mobile app development company that creates unique apps and games for businesses.
Swagsoft is a software company that bridges the gap between customer needs and business goals. They help companies create the right customer experience that guarantees actions. For Swagsoft, it goes far beyond writing codes. They are more committed to creating value. In order to do so, they start every app development process with in-depth research and analysis of your business processes and goals. Then, they craft a viable app that will complement your marketing strategy.
This software development company offers a comprehensive range of services that includes but is not limited to mobile app development, application development services, virtual reality, augmented reality, Enterprise app development, game development, and iBeacon Technology.
They stand out as a software company because they prioritize inquiry. Every detail is crucial. Little wonder, every app development process starts with a call and a physical meeting. The team at Swagsoft will require you to give specific details of your project, after which a quote will be sent.
Alternatively, companies can book Swagsoft for a more extended period. This is Swagsoft's second pricing model. It allows companies seeking flexibility to book Swagsoft for a longer period. For instance, businesses can book 20 person-days for 90days. Plus, they can also have access to the Swagsoft team of creatives. After booking, companies can engage designers, project leads, app testers, etc.
Before developing an app, Swagsoft designed a wireframe. A wireframe is the design of the UI of a mobile app or website and function. If you approve the wireframe, Swagsoft programmers proceed to develop the app. It is also crucial to know that they can develop both iOS and Android Apps.
Interestingly, developing the app is just the beginning of the process. Swagsoft allows businesses to get feedback from their users. With feedback, Swagsoft could tweak the app for a better user experience. They will also provide marketing strategies that will take your mobile app off the ground. Plus, Swagsoft may also continually update the app with new features.
Aside from Mobile App development, Swagsoft also develops games. The team has the best programmers that develop fantastic games. Over time, this software company has developed games that stood out and attracted a lot of players.
For entrepreneurs interested in the app development business but without enough cash, Swagsoft has a program for you—Appreneur. Appreneur helps reduce the costs of app development in exchange for equity. Appreneur will also ensure that the app is continually updated and iterated for better usability.
SwagSoft has worked with top brands like Deloitte, Samsung, JCS Venture labs, Lyfe, MY MAKEUP COLLECTION, INVELOPERS, and many others.
What makes this Software Development Company Different?
They seek to understand their client's company's objectives and the needs of their target customer before developing any mobile app or game. Plus, they adopt two pricing models to suit clients' needs. If you want a flexible or fixed structure, Swagsoft can adapt quickly. SwagSoft does not only offer mobile app development services but the designing and project management.
3. Edelo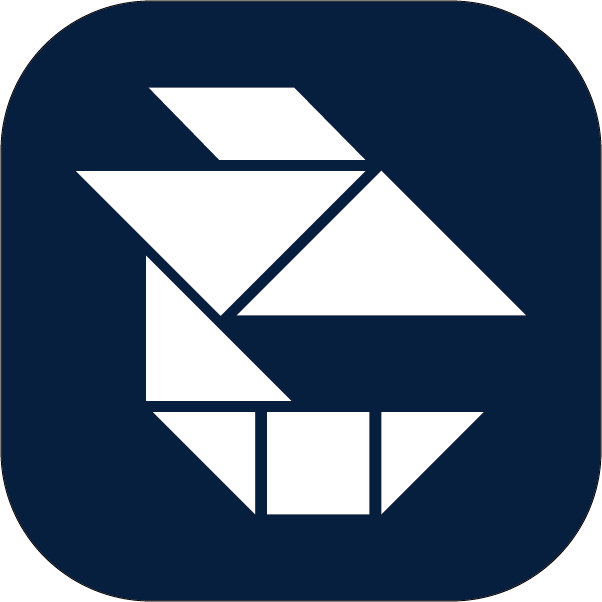 Basic Information
Address: 115 King George's Ave, #03-02
Singapore 208561
Email Address: [email protected]
Phone Number: +65 9125 5478
Website: https://edelo.com.sg/
Overview
Edelo is a Singapore software company. They offer software solutions and other professional services that will help transform your business and streamline your processes. Edelo utilizes the finest technological tools to provide a range of services that involves impressive web design and highly responsive website development.
Businesses of any size can order the services of Edelo. Whether startup, SME, or MNC, Edelo creates usable digital products that will appeal to your users. They begin each process by understanding your exact requirements. Then, they proceed with developing products (mobile apps and websites) that are functional, responsive, and usable.
Edelo is a web development company in Singapore that primarily offers design and programming. With a solid team of creatives, they provide web design services, software development services, website development, enterprise applications, mobile apps development, and desktop app development.
Businesses can utilize Edelo's Boost CRM. Boost CRM is a management platform that allows businesses to automate their workflow from one place easily. With Boost CRM, small businesses can manage all their customers from one platform. Plus, companies get to carry out many activities via the platform. BoostCRM supports multiple users, hundreds of customers, and spreadsheet import.
Additionally, SMEs can use boost CRM for the following functions;
Order Management
Quote Processing
Business card scanning
Task management
Invoicing
Workflows and approvals
For a start, BoostCRM can be used for free. However, as customers and staff grow, there will be a need for a CRM with many features. Paid plans start at S$20 per month. With the paid plan, you get the following features:
Maximum of 20 users
Task management
Customer tracking
Quotations and invoicing
1GB storage
Files attachment
There is also a S$50 plan which comes with better features. Businesses can also get customized features that match their business needs.
Over time, Edelo has demonstrated credibility as they have previously worked with specific brands. They have provided custom web services to brands such as BesBes, DGTI international, Polymer International, Terra Luna Yoga, and many more.
What makes this Software Development Company Different?
Edelo creates visually appealing web design and also makes functional websites that will engage customers. They are committed to handling the exact requirements of firms of all sizes. Additionally, businesses can also integrate Edelo's Boost CRM for a streamlined business process. The CRM manages all the necessities of a small business. Interestingly, it comes at an affordable price.
4. EdlutionBasic Information
Address: 7500A Beach Road, #04-307 The Plaza Singapore 199591
Email Address: [email protected]
Phone Number: +6591824234
Website: https://www.edlution.com.sg/
Overview
Edlution was launched in 2013 to provide custom software development. However, they have expanded from a custom software development company to a complete IT provider. After working for some Startups and SMEs, Edlution noticed that most of these small firms do not have an IT team. Hence, they wasted time solving tech issues that should have been put into something else.
Edlution is now a full information technology solutions team. The company not only builds software but can also be relied on for other technological services. They help businesses with infrastructural system integration and navigating the computer system. Edlution provides IT solutions such as Technical documentation, technical consultation, full-stack development, network administration, testing, and wiring.
Businesses can utilize the professional services of Edlution for various tools that will facilitate business growth and profitability. Those services include project management systems, Human resource management systems, operation management systems, quotation management systems, e-commerce with delivery systems, and IoT devices.
When developing websites for clients, Edlution also integrates necessary software. They integrate customer management, content management, membership sites, payment gateways, SaaS sites, etc. Plus, they also fully program the back end of a website.
Clients who don't require full-stack development can opt for no/low code websites. With these websites, businesses can easily move to MVP(Most viable product) stage. Clients can also integrate a mobile app to their website.
Alternatively, businesses can create a standalone mobile app: native Android, iOS, or hybrid. Also, clients need not worry about publishing to AppStore or PlayStore. In addition to mobile app development, Edlution also helps its clients with technical consultation, IoT integration, and software system support.
Edlution has provided software development-related services to top brands in Singapore like Credit Counseling Singapore, Altitude Alliance, Surbana Jurong, GENK Capital, The Chevron, and Savills, amongst a list of others.
What makes this Software Development Company Different?
Edlution is one of the best software development companies in Singapore. They offer a wide range of IT solutions to Startups and firms across Singapore. Firms can create mobile apps, websites, custom software, and management software.
5. Plexure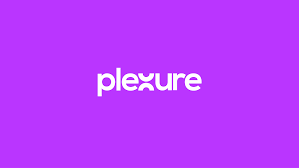 Basic Information
Address: 138 Robinson Rd#05-02 Oxley Tower, Singapore 068906
Email Address: [email protected]
Phone: +65 6100 8081
Website: https://www.plexure.com.sg/
Overview
Plexure is a software development company in Singapore that offers consultancy to companies. They also specialize in providing computing systems such as Customer Relationship Management (CRM) and Enterprise Resource Planning (ERP).
Plexure works with firms through their Business Process Re-engineering (BPR) and ensures that systems and software solutions are properly integrated to handle the bespoke needs of the business.
Plexure conducts an in-depth analysis of client business, then takes proactive steps to ensure that digital solutions are advantageous to the company. Plexure helps its clients with optimized business processes, which enable lower overhead costs, better competitive advantage, and greater operational efficiency.
Aside from implementing software systems, Plexure also handles the stakeholder change management process, which will facilitate the seamless running of the newly implemented CRM or ERP software. Plus, Plexure utilizes its solid years of experience in software implementation to provide reliable advice to clients. Their sound advice helps clients implement the right software that aligns with their business needs and objectives.
Plexure has creative and intelligent technology staff that will aid the implementation of software for clients. Plexure leverages information technology with this team to help businesses solve their needs. Plexure offers its services to various companies in different industries such as Property, Finance, Healthcare, Entertainment, etc.
Unlike other software development companies in Singapore, Plexure does not push its products. The firm is a top software company in Singapore because it solemnly believes in providing the best services to clients. Plexure seeks to understand the business needs and requirements, then offers solid and unbiased advice to clients. That way, clients can decipher the best software products that suit their business.
This software company offers a wide range of services. These services include Custom Software Development, CRM Implementation, Project Management, Project requirement analysis, Solution Integration, and Maintenance Support.
Some of Plexure solutions include:
FreshWorks
SAP Hybrid Cloud
Zoho CRM
ACT! CRM
Zoho CRM plus
Cloud CRM
Infor CRM
In the past, Plexure has worked with clients like webvision to execute an Implemented Billing Management System. They have also implemented an Inventory Control System for SmartFit Apparel. Some of their past clients are DHL, Fontera, MERCER, Pacific Internet, Kwong Wai Shiu Hospital, etc.
What makes this Software Development Company Different?
Plexure is not interested in pushing its products on businesses. They seek to understand your business objectives and then provide reliable advice on the right solutions that will benefit your firm. Plus, they are actively involved in implementing and managing change. Hence, clients are assured of the smooth running of their newly implemented software. Plexure can also be seen as a credible brand as they have worked with top firms in diverse industries.
Conclusion
Finding the best software company may not be easy. Many companies offer different services, so choosing the right solution for your business may be tricky. Nonetheless, we've reviewed the top 5 software companies in Singapore. Look through this list and find the app development company that can handle your business needs.
FAQs
What makes a great software development company?
Many factors determine a good software development company. The key traits to check are trust and integrity. With trust and honesty, you can be assured of getting the best possible services without any problems encountered along the line. Keep in mind that quality services don't come cheap.
A great software development company also has positive testimonials from their previous clients. Their portfolio is also filled with quality work.
Are there different types of mobile app development?
Yes. There are different ways to go about mobile app development. Some apps were built with codes, as well as apps that were built without codes. With no code mobile apps, a business can quickly get to MVP stage. However, it is an entirely different process with programmed mobile apps. Plus, developers can choose to develop mobile apps compatible with either Android or iOS devices. Or they develop hybrid apps that can be launched on AppStore and PlayStore.
How do you evaluate software development companies?
Start from their company background. Proceed to their portfolio, previous clients, and testimonials. Then, check their employees and creative staff. Lastly, analyze the project cost.
Like this Article? Subscribe to Our Feed!
At Dumb Little Man, we strive to provide quality content with accuracy for our readers. We bring you the most up-to-date news and our articles are fact-checked before publishing.