5 Best Digital Marketing Agencies in Singapore 2023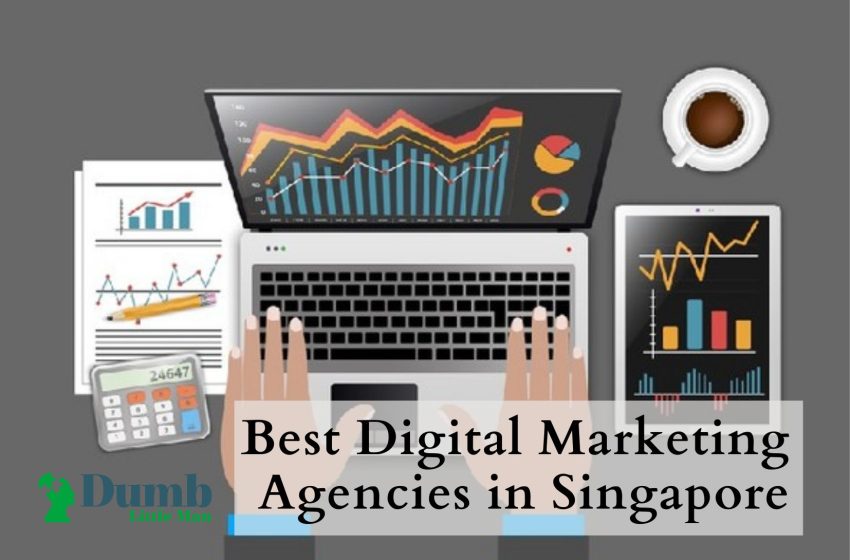 Growing your business is not easy. It takes huge amount of efforts, persistence, strategies and whatnot. Every business is trying to create a benchmark in the field, and grow tremendously every passing second.
Finding the right audience and potential customers takes search, testing and different ways to connect with them, and that is where Digital marketing comes handy.
Grow Your Business Online with a Right Digital Marketing Agency
Online marketing is a way to grow your business online. Your online presence matters a lot; no matter what sort of business you are currently running. With digital marketing, you can reach tons of audiences around the globe. You can use it to create your brand.
There are different ways of doing digital marketing for your e-commerce business or physical business. Social Media Platforms like Facebook, LinkedIn, Quora, Instagram, Twitter are the avenues to reach your prospects. You can connect with the right set of audience through social media and also text and multimedia messages and newsletters.
You do not have to worry if you are unaware of the marketing aspects of the business. You can always spend money on hiring a well-skilled and talented marketing team that takes care of all your marketing aspects and help you increase your rankings on Google and bring you traffic.
Take Your Business To New Heights
Digital marketing agencies provide a variety of services to business owners that can increase their leads and sales. You can check out their whole package, or just one of the marketing services that they offer.
They offer digital marketing solutions to every problem and hurdle with search engine optimization( SEO services), digital marketing, search engine marketing, video production, website development and many more.
Even these digital marketing agencies have subcategories depending on the type of business. If you want SEO services, you can go with SEO agency and not a marketing agency.
Best Marketing Agencies In Singapore
The number of marketing companies in Singapore is numerous. It takes tons and tons of research to land yourself on a reliable agency that has many success stories and have helped many clients in reaching their target goals. No matter, what are your digital marketing goals right now, the right digital marketing company will help you achieve them.
We have done all the research that was required and now bring the 5 best marketing companies in Singapore.
Read on and learn about the best digital marketing agencies in Singapore.
Best Digital Marketing Agencies Singapore 2023
2Stallions Digital Marketing Agency
OOm
Clickr Media
Convertium
Amber Creative
1. 2Stallions Digital Marketing Agency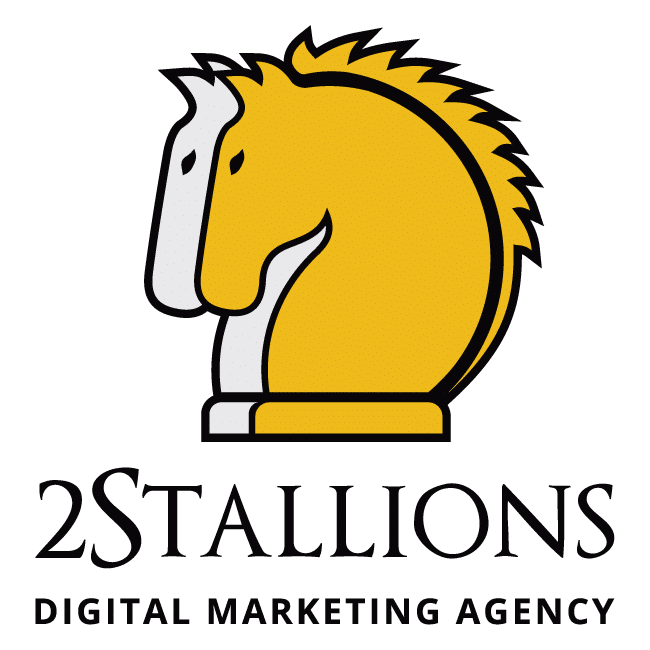 The first agency to make into our list is 2Stallions Digital Agency. It was founded in 2012 with the aim of helping businesses get results from their digital marketing efforts. They started off with customized websites for their clients. Since then, the digital agency has grown into a full-service digital marketing agency with offices in Singapore and Malaysia and a strong presence throughout the region. They count many Fortune 500 brands as their clients.
Primary Services
Their primary services are in the area of performance marketing. This includes services such as search engine optimization (SEO), search engine marketing (SEM) and social advertising. The services are delivered to help their clients achieve their business objectives which broadly fall either in lead generation or brand awareness.
The performance marketing campaigns are supported by a strong set of creatives that are designed by their creative team.
Build Your Online Presence
You can easily grow your business and build a strong online presence with their help. They will help you connect with your customers, and increase the awareness of your brand. Not just that, they will also help you boost your leads and sales.
Strong Marketing Automation Skills
The agency is also strong in the area of marketing automation. They are able to create automated email journeys and funnels to help you nurture your leads and get better results from your campaigns.
Diverse Team That Brings Asian and European Experts
Lastly, they have a diverse team that combines Asian and European expertise; this has been an enormous boon to the clients because it allows them to navigate cultural and regional differences smoothly and efficiently.
Contact Details
They engage with the customers through their monthly newsletter as well as regular content on social media and their website blog.
You can reach out to them via the contact details here:
Website Blog URL: https://2stallions.com/
LinkedIn URL: https://www.linkedin.com/company/2stallions/
Instagram URL: https://www.instagram.com/2stallionsdigital/
Facebook URL: https://www.facebook.com/2Stallions
Tiktok URL: https://www.tiktok.com/@2stallionsdigital
2. OOm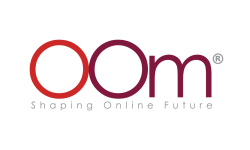 Active since 2006, OOm is a digital marketing agency that helps small and large businesses in Singapore. They are a pre-approved vendor by IMDA, and work with enterprises, SMEs, non-profit organizations and the government.
They have proven to deliver valuable results to their clients and are transparent when it comes to their strategies.
Featured in Many Magazines
They are featured on CNA, Channel 5, MARKERTING, BestinSingapore, and many more. The marketing agency has achieved many awards and is known as one of the best Singapore digital marketing agencies – Local Hero Overall Local Agency of the Year, Gold Generation Agency of the Year, Gold Search Marketing Agency of the Year and many more.
Primary Services
They set up your online presence, and strive to make your mark in your field. They increase brand awareness among the masses. Their services include;
Google Marketing Solutions – SEM, Google Shopping, YouTube Ads, Google Display Network
SEO Solutions – SEO, SERM, Local SEO, SEO Copywriting, Shopify SEO, Ecommerce SEO, Video SEO, SEO Referral Program
Creative Solutions – Display Ads, YouTube Video Ads
Content Marketing – Copywriting, Skyscraper Content, Social Media Content, Infographic Content Creation, Blog Article Content Marketing.
Social Media Marketing Solutions – Paid Social, Social Media Management, LinkedIn Ads.
China Digital Solutions – WeChat Marketing, Baidu Marketing.
Agency Partnership Program – Digital Marketing Referral Program
Technical Solutions – Dedicated Landing Page Development, Website Design and Development, Website Maintenance, Domain/Hosting, Call Tracking.
They got every marketing solution you could possibly think of.
So, are you ready to elevate your business and take your brand to the next level with OOm?
They even provide free SEO Audit Report, free Google Ads Consultation, and free Competitor Analysis Report.
Sounds pretty amazing, right?
Contact Details
Website URL: https://www.oom.com.sg/
Instagram URL: https://www.instagram.com/oom_sg/
Facebook URL: https://www.facebook.com/oomsingapore/
Tiktok URL: https://www.tiktok.com/@2stallionsdigital
3. Clickr Media

Their Tag line goes as; "We're that one agency you need."
Clickr Media is in the industry since 2009, and hence delivering creative, and effective campaigns to their customers. They are a fusion of tech, and creative minds that provide a wide range of services.
The team have a strong ecommerce and marketing background. They believe in curiosity, responsibility, leadership and unity.
They deliver a wide range of digital solutions for your business to leverage your brand.
Primary Services
Some of their services include; creative direction, content creation, web and mobile design, motion graphics, search engine marketing and optimization, social media marketing, content marketing, e-commerce platforms, landing pages, EDM Templates, Content Management Systems, Web Front- End and Back-End.
They deliver services that can take your business to new heights.
So, you can avail their services any time or anywhere.
They engage with the customers through the monthly newsletter as well as regular content on social media and website blog.
Contact Details
Website URL: https://www.clickrmedia.com/
LinkedIn URL: https://www.linkedin.com/company/clickr-media-pte–ltd-/
Instagram URL: https://www.instagram.com/clickrsg/
Facebook URL: https://www.facebook.com/clickrmedia
4.  Convertium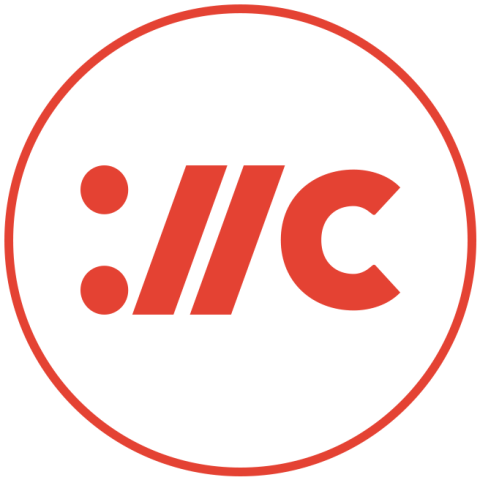 Convertium is in the game since 2001, and has since been helping clients generate revenue and transform their business.
Team Of 55 Creative Professionals That Have Served Many Companies
They put users at their core focus and create simple, productive and enjoyable digital experiences. The team consists of 55 creative and skilled professionals working under one roof. They have served Toyota, Marine Bay Sands, Lexus, Singapore Institute of Technology, Economic Development Board and many other fine clients.
They provide UX designs, creative designs, digital marketing and web technology.
Contact Details
They engage with the customers through their monthly newsletter as well as regular content on social media and website blog.
Website URL: https://convertium.com/
LinkedIn URL: https://www.linkedin.com/company/convertium-pte-ltd/
Instagram URL: https://www.instagram.com/convertium/
Facebook URL: https://www.facebook.com/convertium
5. Amber Creative
Amber Creative is a leading agency in Singapore that is driven by passion and digital solutions. They are a reliable name, that can be trusted for digital marketing solutions.
Primary Services
They offer Web and App design, development, digital marketing (Facebook marketing, Instagram marketing, Google AdWords, LinkedIn Marketing, Video and Imation Marketing), UIUX Research and Design.
They engage with the customers through the monthly newsletter as well as our regular content on social media and website blog.
Contact Details
Website URL: https://ambercreative.sg/
LinkedIn URL: https://www.linkedin.com/company/ambercreative-sg/about/
Facebook URL: https://www.facebook.com/ambercreativesingapore/
Types of Digital Marketing Services
Want to grow your Business? Here are some of the digital marketing types you must be aware of;
Content marketing
Mobile Marketing
Social Media Marketing.
Influencer Marketing.
Search engine marketing.
Affiliate Marketing.
Display Advertising.
Email Marketing
Either you can learn all these mentioned skills or leverage the expert services provided by the above digital marketing agencies.
We have created a list of the 5 best marketing agencies in Singapore that are considered as the top digital marketing agencies, and can level up your business games and generate you more leads and customers.
Things To Know About Marketing Agencies in Singapore
Before getting into details of the best marketing companies in Singapore, let's discuss everything you need to know about marketing agencies.
What Does Online Marketing Agency do?
Digital marketing agencies do have the expertise of knowing about the latest trends, tools, strategies and practices that are essential for the success of any company.
They Bring Organic Traffic To Your Website/Store
In the digital world, growing and creating an audience is not easy. Digital marketing companies help you to generate organic traffic by doing all aspects of search engine optimisation. They are aware of many ins and outs of algorithms, inbound marketing and customer psychology. By working with an agency, you can increase your rankings on SERPs and hence your budget on running ads will be reduced.
They Generate Leads
The marketing professionals and digital experts know your business objectives, goals and thus work on targeting the right audience and keeping an eye on the sales funnel. They work on different tactics of bringing leads such as content marketing, web design, SEO and social media marketing.
You will be able to deliver your message effectively to the right platform.
They Assist You In Expanding Brand Reach
Brand reach is maximized by building trust and relationships with your audience. You have to bring out content that brings value to their lives and build a trustworthy relationship. A digital marketing agency specializes in doing that. They increase your brand reach by promoting your business on different social media platforms, running paid ads and creating a positive and trustworthy relationship with the customers.
By hunting the right set of keywords, they maximize the visibility of your brand by following all parameters of search engine optimization. They use various avenues of business growth and create outstanding content.
Takes Your Marketing To Next Level
As a digital marketing agency identify your current issues, weakness and problems that your business is facing. They also do an analysis of your competitors and deliver achievable marketing goals for you.
Their professional team deliver quality content, and thus takes your marketing to next level.
Not have enough funds to spend on ads?
You can go with search engine optimization, and work on bringing organic leads. With the right set of skills and proper link building, your reach will grow organically. However, if you are a new site – Google takes time to index new businesses and websites. So, you have to be patient with the process.
Is Digital Agency Right for Your Business
Before hiring a full-time or even part-time digital agency, you have to first access your business and company's need. Do you need help with content or building a good website?
Do you want to improve your organic rankings, web development or need help with video production for the ad?
Once you have identified your needs, it becomes easy for you to discuss it with the digital agency. Make a list of all the questions, and this way you can evaluate which service digital advertising agency to go with. This way, you can truly achieve business growth and sales targets.
Questions You Need to Ask Every Digital Marketing Agency
Choosing the right marketing agency is crucial for the growth of business and to make sure you are not wasting money on unskilled individuals.
These questions can vary according to the services that you want. However, the samples could be;
Will you designate a single person for the campaign or a team?
Will it be in-house work or via remote workers?
What online tools and software do the agency use to achieve the targeted goals?
Do you use free tools or paid tools?
What do you expect to deliver us in the next few months?
What is your pricing structure?
Do you have any proof of the companies and success that you have achieved for other companies?
What will be your work plan to achieve the desired business goals?
You just have to ensure that you are spending your money on a good team, and it will assist you in achieving your business goals.
Conclusion
Grow Your Business
Every business needs to achieve new heights. Some could only dream of achieving it while others actually do something to achieve it. If you are tired of doing all the hustle and bustle of promoting your brand and startup, why not consider hiring one of the best marketing agencies. The experienced and well-skilled individual with an eye for digital solutions can help your business reach the desired heights.
Enjoy Plethora of Services
Whatever are your reasons for hiring a digital marketing agency, they will surely add value to your business and take it to next level. They elevate the sales funnel, and identify existing problems and provide you with solutions. Every marketing agency provides a plethora of services and you can choose the one that suits your business needs and goals. The services are content creation, PPC advertising, email marketing, website design, social media marketing, search engine optimization and whatnot. They handle every sort of marketing need.
Hire an in-House Team Or Work With Them Remotely
You can hire an in-house team or work with an agency remotely. However, before hiring the right team, you have to be aware of the questions you need to ask. Are you hiring them for building brand awareness or to generate leads? Your objective should be as clear as crystal water.
Most of the business objective includes building customer loyalty, driving organic traffic, increasing rankings on Google, increasing sales, creating valuable content – all these can be achieved with the right business strategy.
We have listed some of the best digital marketing agencies in Singapore with the list above.
Take Your Business in the Digital World
If your business is offline, these marketing agencies will help you build an online presence that can increase your brand reach by taking you to more audiences and achieving your sales goals. Even if it is You do not have to worry about or anything. As they already have experience of working with satisfied customers, you can ask for their reports and success stories. They will provide you with website design, web development, content creation, graphics and a complete running website with a social presence on different platforms.
Do What You Do Best
You have to keep in mind that you cannot do every aspect of your business. Teamwork brings a huge change in the success of a business. Let the digital marketing agency take care of what they do the best, while you do what you do the best!
Hope this write-up had been helpful for you, and have provided you with valuable.
Have you ever worked with any of these digital marketing agencies?
If yes, how had been your experience with them?
Like this Article? Subscribe to Our Feed!
At Dumb Little Man, we strive to provide quality content with accuracy for our readers. We bring you the most up-to-date news and our articles are fact-checked before publishing.