How to Buy Saitama Inu? Step by Step Guide to Buy (SAITAMA)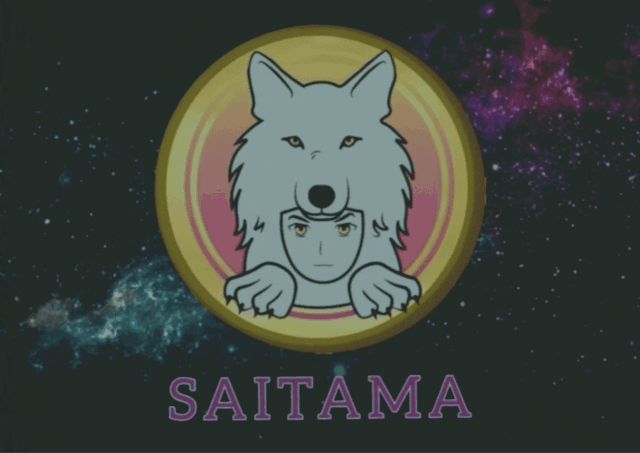 Want to jump straight to the answer? The best cryptocurrency brokers for traders are Coinbase and Gemini
The #1 Forex Trading Course is Asia Forex Mentor
The world of cryptocurrency has seen massive growth over the last few years. Although major names like Bitcoin and Ether continue to dominate conversations in this area, we have also seen an upsurge in alternative coins, and more recently, meme coins as well. For this reason, the appetite for crypto investments has grown in leaps and bounds.
Nonetheless, in case you are thinking of trying your hand in cryptocurrency investing, especially around meme coins, then you have to consider Saitama Inu. It is one of the hottest coins at the moment and the project is hoping to give crypto investors an array of DeFi features in the future.
This post will focus fully on Saitama including details about what it is, where to buy, and other important info for cryptocurrency traders.
How to Buy Saitama Inu: What Is a Saitama Inu (SAITAMA)?
We will give you a detailed guide on buying Saitama Inu later in the article. But first, it is important to explain in detail what this coin is about. Well, Saitama is actually an ERC-20 token. It looks to completely transform the perception of meme coins by adding an array of innovative DeFi features into its ecosystem. The coin is built on the powerful Ethereum blockchain.
Saitama also wants to make meme coins safe and accessible to a wide range of cryptocurrency investors, including Gen Z investors. The Saitama Inu tokens also come loaded with several key features. First. The token developers note that an "anti-whale" feature has been included. According to them, this feature prevents big wallet holders from influencing token transactions and overall prices.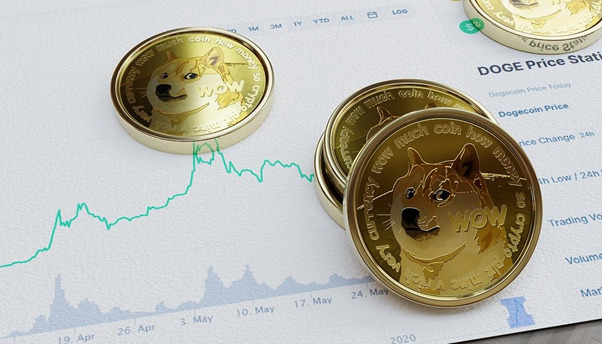 In addition to this, the token also wants to go beyond the confines of an average meme coin. For this reason, Saitama is developing added coin attributes. For example, the token is offering its own smart wallet called Saitamask wallet.
The software wallet is designed to offer traders and other cryptocurrency brokers a simple and secure way to store crypto holdings. Think of it as an alternative to the metamask wallet but more secure. Saitama also hopes to launch an NFT marketplace in the near future which can be accessed through desktop platform limited routes.
However, it is important to note that all these features are simply proposed and have not yet been launched. So, Saitama as of now remains a mostly speculative coin. In fact, Saitama began trading in 2021.
According to the latest crypto news, so far, the circulating supply stands at 100 quadrillions. It's a huge supply though and you can access it through a centralized or decentralized exchange. It's also unclear if the total supply has so far attracted buyers but this initial liquidity suggests that the coin is indeed here to stay.
Where to buy Saitama Inu?
In case you feel that Saitama has a future in decentralized finance and in crypto wealth creation, then you should make plans to own it. Well, lucky for you, there are a few brokers out there that should make it easy for you to buy crypto. Here are our top 4 picks: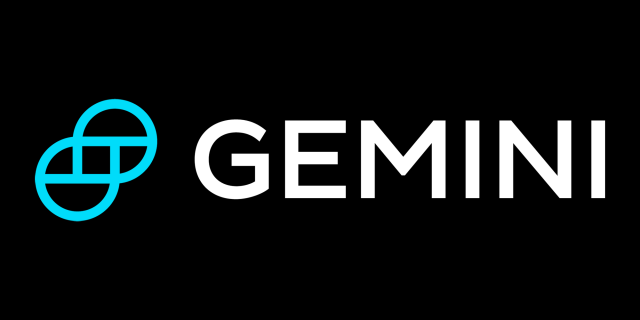 Gemini is by far one of the most notable cryptocurrency exchanges in the world. The platform offers major cryptocurrency pairs, including large market cap coins like Bitcoin and Ether, as well as smaller coins like Inu Saitama.
Gemini has over 100 supported crypto assets and offers its customers a simple to use state-of-the-art platform to buy and sell digital assets. The broker also offers other unique services too including its own trust wallet. These software wallets can be used to securely store crypto separate from other digital assets like NFTs.
You will also get a multi-platform approach from Geminin. If you prefer mobile trading, then the broker has a nice mobile app for both iOS and Android users. There is also a desktop platform as well for people who want to create wealth opportunities through advanced crypto trading, including things like CFD derivatives. Gemini is also known for its relatively low gas fees and additional social trading features that should help both beginner and advanced traders.
Click Here to Open an Account with Gemini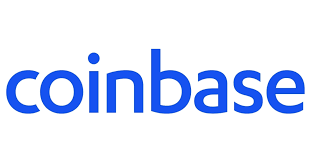 Coinbase is seen as one of the best exchanges for beginners and for good reasons. First, opening up an account and linking your own wallet takes a few minutes. The exchange also gives you detailed step-by-step instructions on how to go about this. You also get a wide range of currencies to trade, including Saitama.
Coinbase is a global platform that is available in over 100 countries. This means that it should be available for a lot of people compared to other exchanges. You also get a wide range of tools to help you manage money and other crypto assets. Coinbase has also done a pretty good job of developing proprietary content as part of its educational program for beginner traders.
In fact, the exchange gives you a chance to earn cryptocurrency rewards by simply learning how your desired crypto works. The rewards can be collected and stored in your hardware wallet anytime. The only downside with Coinbase is the fact that its fee structure is not that clear. However, people who trade in large volumes tend to pay less in service fees, which also includes the Ethereum network gas tax.
Click Here to Open an Account with Coinbase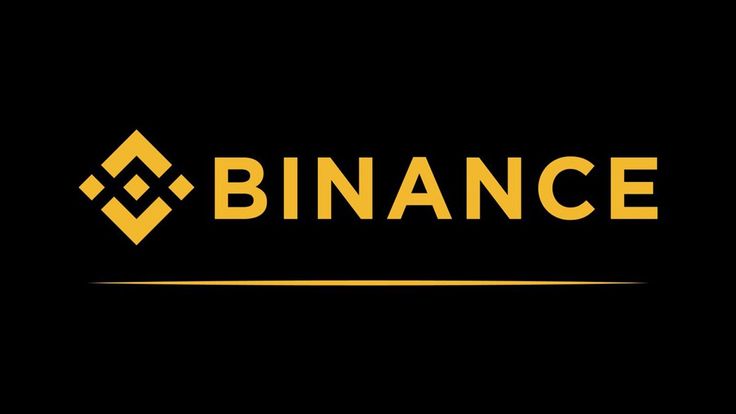 Binance is the biggest crypto exchange in the world by market cap. In addition to currency pairs, Binance also has several unique services including futures and other CFD derivatives. However, although the Binance community transacts a huge volume of crypto, it is not available for US customers directly.
Instead, US crypto investors have to use Binance US, a subsidiary of Binance but a different exchange altogether. You will also get very low fees on all tradable currency pairs, a fast and easy-to-use platform, and state-of-the-art security.
The exchange also has a very robust learner's program that helps new users gain knowledge on a wide range of things including how to secure crypto assets through hardware wallets and others. If you are looking for a reputable exchange to buy Saitama, then Binance has to be top of the list.
Click Here to Open an Account with Binance

Founded in 2016, Crypto.com has grown to become one of the most trusted community-operated business enterprises in the crypto exchange space. The platform is known for its high-end security features.
For instance, regular screening is done on all deposits before they leave their wallet address into the funded crypto brokerage account. In addition to this, regular audits are also done on the entire Crypto.com system with the hope of making sure nothing is left to chance. You will also get a huge variety of currencies to buy here.
The exchange also offers a robust trading platform and a mobile app that allows you to manage your assets on the go. While Crypto.com also offers its own wallet, you can link it with other wallets, including the metamask wallet. Fees are also relatively low, especially for large volume cryptocurrency traders.
Get $25 when you sign up Crypto.com with this link
Buying Saitama Inu Pros and Cons
Buying Inu Saitama could offer some amazing benefits and a few downsides too. Here is the full list of pros and cons:
Pros
Gives users more features compared to the average meme coins out there
There is a huge volume of coins in circulation
Comes with its own built-in wallet for extra security
You can also swap ether with Inu Saitama as part of your crypto investments
The coin is available for purchase in some of the leading exchanges in the world
Cons
Saitama still remains a speculative coin with a level of risk
Although it has promised a lot of new features for a meme coin, many have not been delivered
The creators of the coin remain anonymous so it's hard to gauge the team behind it.
Reason to Purchase Saitama Inu?
There are different reasons why people buy cryptocurrency. It all depends on the kind of investment advice that they have. Nonetheless, as a meme coin, Inu Saitama actually offers several benefits. First, as with many notable meme coins, there is always that chance that it could explode in terms of popularity.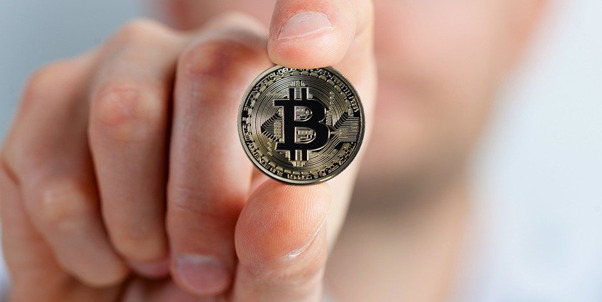 This could easily push the Saitama price to record highs, something that could potentially make you a lot of money. In addition to this, Inu Saitama is not like the other meme coins. In fact, it comes with added features designed to build trust from investors.
For instance, the coin has its wallet and can be purchased in some of the major exchanges in the world. This coin is also ideal for crypto speculators. In essence, these are folks who buy digital assets, hold them for a short time, and sell when the price is high. Inu Saitama is yet to fulfill its full potential and more could still come from this digital currency.
How to Buy Saitama Inu?
As with many community-owned startup business ventures, the aim for Saitama is to make it easier for folks to buy these coins. There are actually three steps to take and here they are:
Open a Brokerage Account
As you know, you have to buy your crypto from an exchange. So, the first step in buying Inu Saitama would be to open a brokerage account in any of the brokers we have listed above. After that, you will need to fund your account using USD. Now, some major exchanges may not have Saitama listed for trade. But don't worry. You can actually buy ETH and then swap it on Uniswap with Saitama.
Get a Crypto Wallet
Once you swap the Saitama coins, they will need to be stored somewhere. Remember even though the meme coin is built on the Ethereum network, you cannot store it in your ETH account. So, it would be best to assess all available wallets and pick the best hardware wallet or software that you can find.
Make Your Purchase
Once you have funded your account and acquired a nice wallet, it's time to make the purchase. If you are using Binance or Coinbase, you should see the "Trade" tab on the upper right corner of your screen. The tab is also very easily visible in most exchanges.
After you execute the trade, you will now own these assets. The next step is to send them into your wallet. Simply find the "Send" button and click it. You will be required to key in a wallet address. Do it and complete the transaction. If you want to swap ETH for Saitama Inu, simply connect your wallet to Uniswap and follow the prompts.
Choose Asia Forex Mentor for Your Forex and Crypto Trading Success
If you have a keen interest in establishing a successful career in forex trading and aspire to achieve substantial financial gains, Asia Forex Mentor stands as the optimal choice for the best forex, stock, and crypto trading course. Ezekiel Chew, renowned as the visionary behind trading institutions and banks, is the driving force behind Asia Forex Mentor. On a personal note, Ezekiel consistently achieves seven-figure trades, a distinction that truly sets him apart from other educators in the field. Here are the compelling reasons that underpin our recommendation:

Comprehensive Curriculum: Asia Forex Mentor offers an all-encompassing educational program that covers stock, crypto, and forex trading. This well-structured curriculum equips aspiring traders with the knowledge and skills necessary to excel in these diverse markets.

Proven Track Record: The credibility of Asia Forex Mentor is firmly established through its impressive track record of producing consistently profitable traders across various market sectors. This achievement serves as a testament to the effectiveness of their training methodologies and mentorship.

Expert Mentors: At Asia Forex Mentor, students benefit from the guidance and insights of experienced mentors who have demonstrated remarkable success in stock, crypto, and forex trading. These mentors provide personalized support, enabling students to navigate the intricacies of each market with confidence.

Supportive Community: Joining Asia Forex Mentor brings access to a supportive community of like-minded traders pursuing success in the stock, crypto, and forex markets. This community fosters collaboration, idea-sharing, and peer learning, enhancing the overall learning experience.

Emphasis on Discipline and Psychology: Success in trading necessitates a strong mindset and disciplined approach. Asia Forex Mentor provides crucial psychological training to help traders manage emotions, handle stress, and make rational decisions during trading.

Constant Updates and Resources: The financial markets are dynamic, and Asia Forex Mentor ensures that students remain up-to-date with the latest trends, strategies, and market insights. Continuous access to valuable resources keeps traders ahead of the curve.

Success Stories: Asia Forex Mentor takes pride in a multitude of success stories where students have transformed their trading careers and achieved financial independence through their comprehensive forex, stock, and crypto trading education.

In summary, Asia Forex Mentor emerges as the premier choice for those seeking the best forex, stock, and crypto trading course to carve a rewarding career and achieve financial prosperity. Through its comprehensive curriculum, experienced mentors, practical approach, and supportive community, Asia Forex Mentor provides the necessary tools and guidance to mold aspiring traders into accomplished professionals across diverse financial markets.
Conclusion: Is Buying Saitama Inu a Good Investment?
As a new meme coin that promises a series of DeFi features, on paper Saitama looks like a very decent investment. We have seen a lot of meme coins that have gone on to become huge in a very short time. Saitama appears to have all the hallmarks of such coins with the added advantage of innovative new features inbuilt.
In addition to this, right now these coins are selling at a throwaway price. It shouldn't take a huge sum to invest in the token transaction. The coin also has tried to offer a lot of info on how it works, including a full Saitama edutainment platform where you can get all the details you need.
However, despite this potential, there are a few risks to note. First, this is a relatively new coin and as such, a lot is still unknown. Additionally, some of the features promised by the coin have not been launched yet. But as purely a speculative coin, Saitama appears to have massive potential for growth.
Buying Saitama Inu FAQs
How much is Saitama price?
Well, cryptocurrency is a very volatile asset and the prices will always change with time. As of now, the Saitama price stands at $ $0.0000000912 for a single coin. This is according to data from Coinmarketcap.com. But this could still change in the near- and long-term future.
Is Coinbase a crypto wallet?
No, Coinbase is not a crypto wallet per se. It is a huge cryptocurrency exchange that offers users access to hundreds of crypto assets. However, it is important to note that Coinbase has an in-built wallet that is offered as part of its services.
Is Financial advice free?
Depends on where you are getting it. For example, there is a lot of good information about crypto and its role in the monetary system. This info is free and it can help you a lot. But if you need detailed and specific info about investing, then you can pay an investment manager for advice.