9 Essential Tips to Become a Successful Student Entrepreneur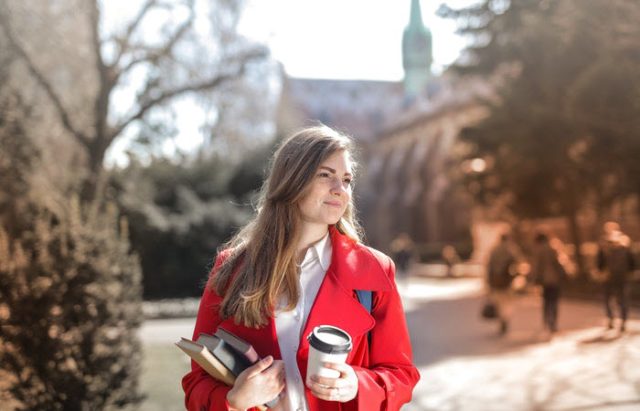 We all want success in life. Some want academic success while others may want success in their business ventures or marriage life. But in general, we can say that all of us desire to be successful in whatever endeavor we are putting our time and efforts into.
For so many years, we have been taught that success requires a lot of hard work but you might be surprised to know that most of the successful entrepreneurs nowadays like Vishen Lakhiani, the founder and CEO of Mindvalley, calls it a huge lie.
Lakhiani, together with other phenomenal individuals like Jim Kwik, Jay Shetty, Marisa Peer and Emily Fletcher, to name a few, are constantly shaping our society in a more positive way by teaching people to awaken their consciousness. This then allows us to be able to unleash the fullest potential of our mind, body, and spirit.
The story of success of the power couple Jon and Missy Butcher may even inspire you to be successful in your marriage life, career, and in life in general.
Becoming a successful student entrepreneur
The first lesson of success that Bill Gates, CEO and founder of Microsoft taught us is to "start as early as possible". He was only 13 years old when he started working with computers. He taught us that starting a business venture at an early stage in life helps us become molded to it.
Not only that starting early with your business venture gives you the opportunity to become successful sooner than most people of your age, but it also lessens your chances of giving up since younger generations tend to be more enthusiastic and driven towards achieving their goals than most adults.
Education may be the cure to ignorance but certainly, achieving a degree cannot guarantee your wish of financial freedom to be fulfilled. Most of us daydream about having a beautiful house of our own, a car, a business, and a luxurious lifestyle. We are silently praying for the day to come that we, too, can savor the extravagant lifestyles of the business tycoons we are looking up to. But have we asked ourselves, "Are we putting in the efforts to make our dreams come true?"
Getting inspirations from success stories of student entrepreneurs
Coming on top of our list is Mark Zuckerberg, Facebook Founder and CEO. He was only a college student when he and his friend/roommate Dustin Moscovitz created Facebook, which has since instantly stormed the internet with the surge of users from all over the world.
Another inspiring story of a successful student entrepreneur is Steve Huffman and Alexis Ohanian. They are the founders of Reddit — the leading digital bulletin board platform for entertainment and news sharing. Though they have faced several rejections before getting their big break, still, they were able to pull it through. In 2006, Reddit was bought by Condé Nast for about $20 million.
There are so many other inspiring stories out there that can motivate you and give you enough courage to put up your own business and be a successful student entrepreneur, too.
Let your passion burn. Believe in yourself. This article will guide you through your future success. Read on to learn more about the nine essential tips to become a successful student entrepreneur.
Identifying what to prioritize
The first step in your journey to a successful path in business is brainstorming ideas about possible business opportunities. Make a list of the different business ideas you have, then rank them based on the importance of each idea to you. In choosing the best business idea from your list, make sure to choose what your heart really desires. It'll be easier for you to work on your business if your passion aligns with it.
Once you have decided which business idea you want to venture into, you would also need to learn how to find a balance between your business and your studies.
Choose the course that will compliment your business idea
It would be a huge help for your business if you have enough knowledge about the in and out of it. It would be even better if you can start learning more about your business by choosing the course that complements it. For instance, you want to venture into a computer-related business, you might want to take computer programming or any computer-related courses.
We all know that having a firm foundation or having learned the basic knowledge about your business is very important, which is why you need to carefully choose your course.
Be resourceful
A true entrepreneur is someone who can make use of whatever resources that are available in his/her immediate environment. Part of your tuition fee as a college student includes copy and printing services, access to WiFi and other online resources, use of library materials, and other resources. You can utilize these resources to start and even escalate your business.
It is quite understandable that you may not have enough money to be used as capital for your own business, which is why it is essential that you learn how to be resourceful and use these indispensable tools at your advantage while they're still free!
Build up your connections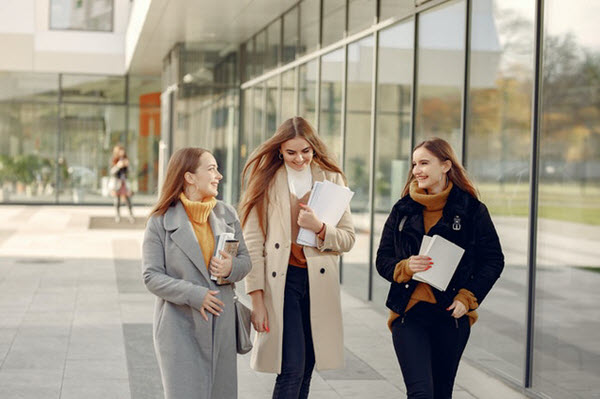 The success of your business often depends on the quality of the connections you build with people. Doing business does not only evolve with you having a good connection with your customers, but you also have to build rapport with your business partners and other people. As a student entrepreneur, your first customers are your classmates, teachers, and friends. You can make them buy your products or try your services if you have a good relationship with them.
Be inquisitive
A businessman knows how to ask the right questions to help him know what is good and what is bad for his business. It is also the most effective way to gather brilliant ideas on how you can make your business even better. A wise businessman also knows how to accept suggestions and ideas from other people.
Look for some funding options
College offers various scholarships and financial assistance. You can apply for loans, federal grants, scholarships, and fellowships. You can also look for specific funding options for student entrepreneurs from government livelihood programs. This will not only help you put up your business but also helps you establish connections to prospective investors and business partners. You can even take advantage of reaching out to a large and unique school community in which you can promote your products or the services you offer. This might even give you an opportunity to create a crowdsourcing event on your school campus.
Organize your schedule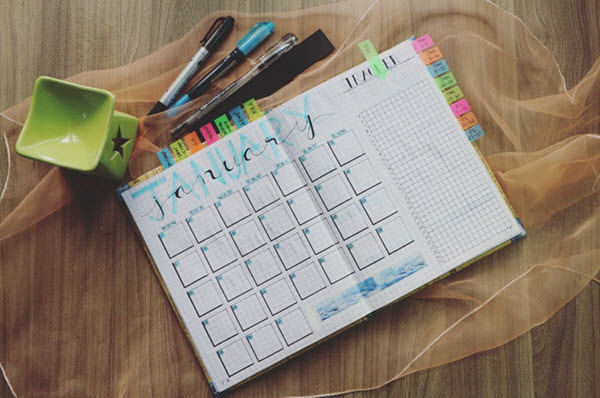 This is to reinforce the first item on this list. Once you know what to prioritize, creating a schedule that works for you will be a lot easier. In organizing your schedule, you must always remember to find a balance between your studies and managing your business. You can create a simple to-do list to help you achieve your goals more efficiently. Being systematic and organized can help you stay more focused and maximize your ability to manage your time and resources in both your studies and business.
Know your limitations and boundaries
It's easy to say "yes" but oftentimes, saying "no" is better than making promises to your customers and not being able to satisfy it or deliver it on time. Remember that the art of satisfying your customers is promising them less but delivering more. It is also important that you are honest with your customers at all times because that's what will make your business grow with integrity.
Learn from the experts
One of the best ways to expand your knowledge about your business is to learn from successful business entrepreneurs. Your teachers can also mentor you in some aspects of your business. It will also be helpful if you can get a chance to attend business expo and conferences where you can either endorse yourself or get endorsed by your mentor to prospect, investors, customers, or business partners.
Becoming a successful student entrepreneur is not as hard as you may think. Our current educational system even encourages and supports high school student entrepreneurs to develop their entrepreneurial skills at a very young age.
See Also: Entrepreneurship: A Better Career Choice For Generation Z?
Commissions on higher education even give away plaque of recognition and financial grants to best entrepreneur ideas for college students, which you can basically take advantage of. If you need help in writing a comprehensive business plan, you can ask help from professional writers from online essay writing services.
Like this Article? Subscribe to Our Feed!

Em-em Avila is a creative content writer from a leading essay writing service, Cheapest Essay. She loves to share information with other people for inspiration and often shares helpful tips from her own experiences.