Honest Loans® Review: Compare Top Lenders of 2023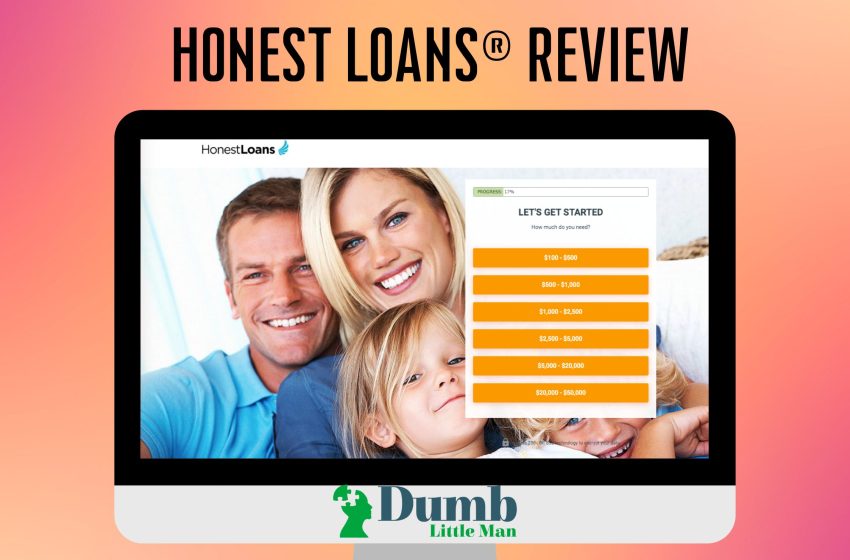 Honest Loans is a quick private lending connection service. Honest Loans provide personal loans that differ widely, which means they get suited for massive borrowers variety. In our Honest Loans review, we will tell you about personal loans that they give along with assessing the use that they might provide you.
If we speak strictly, we know that Honest Loans isn't a lender. The main work of Honest Loans is that it assesses finances along with pre-qualifying you for a lender you work with. Therefore, they offer a simple process to find a personal loan. Are you having trouble deciding on an ideal lender? It is alright because Honest Loans service is for you.
Honest Loans is a leading-generation website for many short-term loans and personal loan lenders. It is not a direct lender yet acting as a marketplace for helping you compare, and search gives for multiple lenders.
Lender
Best For
Fee & Credit
More Details

Best For Bad Credit and Fast Approval

APR: 9.65% •

Loan Amount:

up to $50,000

• Loan Term: 24 to 144 months
What is Honest Loans®?

Honest Loans is a personal loan service, making it simple and fast to borrow loans. Loans are available between $100-$2,500 even if you have bad credit. Even if you want to access money for personal needs, maintenance repairs, debt consolidation, or pay bills. You can access help by a fast personal loan for your financial support.
A loan for household, family or personal purposes is a Personal Loan. Such loans are not secured, which means it is unnecessary to have collateral like property to get approved. The thing needed is proof of regular source of your income and identity. The lenders who participate provide personal loans of about 50,000 dollars yet focus mainly on payday loans typically for less.
When filling applications by Honest Loans, it gives your information to various lenders. You can get an offer but might get solicited by the lenders without any direct offers shortly. Honest Loans get operated through OnlineLoanNetwork.com. Although the industry is based in Nevada, Las Vegas, there isn't any company information available through the Better Business Bureau or Nevada Secretary of State.
What are the Types of Loans Offered by Honest Loans?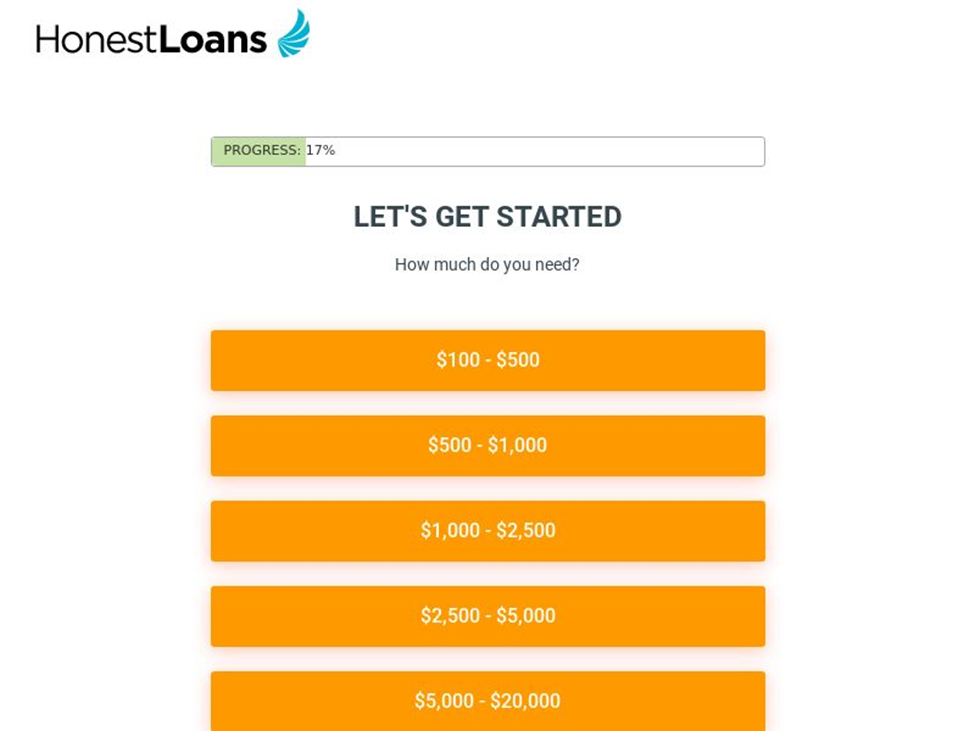 As the company's main aim is leading generation, participating lenders; therefore, the loans that are accessible can get changed regularly. The site might get payday loans, cash advances, and personal loans, yet it cannot guarantee any loan's availability. Also, it is not sure that you will receive the solicitations for the loan you are requesting.
The website tells the availability of the loan amounts going up about 50,000 dollars, yet the real caps depend upon the lender's policies. It focuses on short-term loans, though available loans are more in reach from 400-1,000 dollars.
Personal Loans
Honest Loans don't have a minimum Vantage or FICO credit score requirement for a personal loan applicant. But the platform for lending use Experian credit reports to Clarity Services data for making a decision.
This impacts that the process of applications from Honest Loans doesn't need a credit check that making it easy for the individuals who have no credit history or bad credit for a personal loan.
Payday Loans
Payday loans lenders apply for physical facilities in a person's hometown; nevertheless, you can file Honest Loans for Internet. Despite as a lender for Internet, Honest Loan is currently working with 37 states. Annual Conference of State Legislatures says that personal loans are accessible in only states. Usually, payday loans are accessible on the same day, whereas loans from Honest Loans are accessible on the next working day.
How does Honest Loans® work?
It is a quick online connection service for lending a personal loan. These personal loans differ widely that means various borrowers can get them. In this review, we will go through the personal loans they offer and assess the use they might give you.
To speak strictly, Honest Loan isn't a lender. It pre-qualifies you for a lender you work with and assess finance. Therefore, they can give a simple and quick procedure to find a personal loan. If you have trouble deciding on an ideal lender, then service from Honest Loans is for you.
1. Apply Online in Just 5 Minutes
It only takes some minutes for Honest Loans"s secure application to get completed. This process is online with no waiting and lineups. The form is also advanced for Android browsers and IOS for on-the-go applications.
2. Sign for Loan & Collect Funds
Once they connect you with lenders, you can e-sign and review the loan agreement right on the spot. Once the procedure gets completed, cash gets mainly deposited in the bank account on the next working day.
3. Repay Your Loan
Honest Loans are managing networks of personal loan lenders who provide the flexibility of repaying with many installments while in a few cases about sixty months. They are working with payday lenders offering little loans, which typically get paid back by the coming pay date. In some cases where they cannot connect you with the installment lender, they give their best for securing payday loans to address immediate cash wants.
Click Here to Get Started With Honest Loans.
What are the Features of Honest Loans?

Lender Matching
Honest Loans can pair borrowers with a personal loan. This is a simple service yet useful if you have difficulty finding the best lenders by yourself. After some easy steps, it does all the hard work that involves finding loans for you. You only have to give simple information; after that, you will see a list of Honest Loans partners, which work to provide you loans.
Due to the Honest Loans platform's nature, you get the excellent rates you qualify for. If you have a stable income and a high credit score, you can quickly get a personal loan along with an APR of only 6%. With a low credit score, you can also get a loan.
Same Day Personal Loans
Honest Loans provide very quick service. The application procedure only takes some seconds. Once an account is set, you can access funding within the next business day. Many lenders that you find on this platform can send cash between 24 hours.
Fewer Requirements for a Personal Loan
Everyone can get Honest Loans. The loans require lenient requirements, and an average income is required for applying. Moreover, Honest Loans connect borrowers with a loan appropriate for a high earner with an excellent credit score.
Quick turn around
Honest Loans brag quick turn around, which extends to a lender it partners with. You can approve in seconds and get funds in only a working day.
Online application
You don't need to visit storefronts that you apply from the comfort of your house and wherever you connect to the internet.
Multiple options
Due to its work with many lenders, you can get yourself connected to several providers you can choose.
Payday loans and installment is for people who don't have perfect credit. If you have a stable income and can easily make payments, you can qualify to fund.
Use the money for any purpose
Once you receive your funding, you can use it for just about anything, whether you need to pay overdue bills, fix your car or get by between paychecks.
Honest Loans Requirement?
According to the website, the exact criteria differ per lender, but there are certain common needs to apply for financing. You must do the following:
Have a regular and proper way of income, such as a job or government assistance.
Have a monthly income of at least $800.
You should have a checking account.
It is necessary for you to be at least 18 years old to participate.
You must be a permanent resident of the United States.
Creditors may impose extra conditions. You agree to participate in HonestLoans' lead-generating service by submitting your application via HonestLoans.
Lenders on the platform don't do business in Arkansas, Arizona, Georgia, Oregon, or West Virginia, or "any other state where certain loan products are forbidden by law," according to the website.
How to Apply for Honest Loans?

HonestLoans guides you through a multi-step loan application procedure that needs clarification about your personal and economic details, income, and the amount you wish to take out.
You'll be required to provide personal information such as your Social Security number, contact information, address, and driver's license or state ID number, as well as information about your employer, such as contact information.
With 256-bit secure socket layer (SSL) encryption tech, the information you supply in your application is safe.
Approval and Funding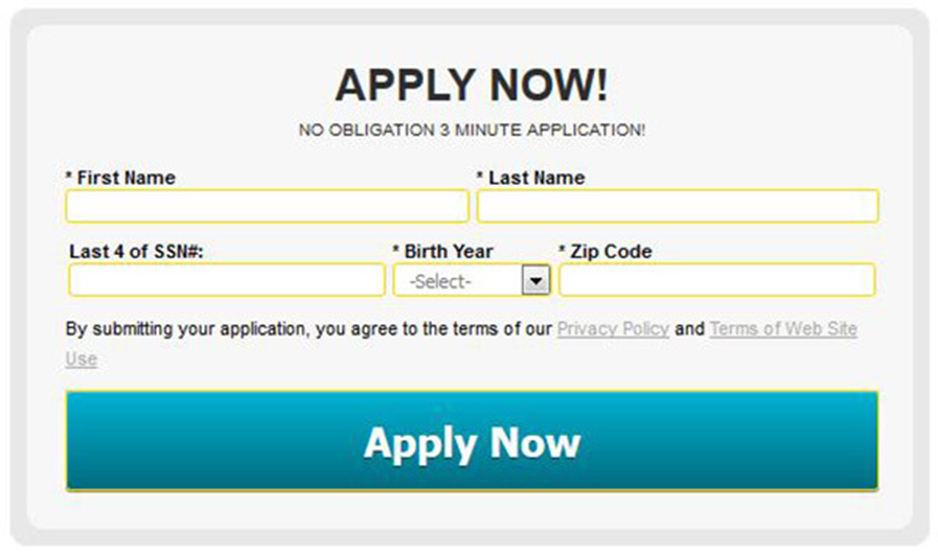 You could get a response within five minutes of submitting your application. If your application is approved, you'll be routed to the lender's website to see the loan offer and terms. A lender may also contact you to confirm application details and complete the transaction.
If you accept the loan terms, you might have cash sent directly into your bank account the next working day.
If they reject your request, you may receive offers for different forms of loans from lenders.
How much does Honest Loans Cost?

HonestLoans does not charge people to apply for a loan through their website. Instead, you'll be charged fees and interest dependent on the lender you use, as well as your credit and income.
Participating lenders, as well as prospective conditions and prices, are not listed on the website. These may vary depending on your creditworthiness, and you'll find out what terms are available when you receive bids from lenders.
Short-term loans, such as those available via HonestLoans, often levy a flat fee rather than an interest rate. You'll have to pay this charge every paid month until the debt is paid off, which might result in an effective interest rate of 400 percent or higher.
Who is Honest Loans Best For?
A personal loan is a loan designed for personal or family use. Personal loans are usually unsecured, which means they do not require any security, such as property, to be accepted. All you need is documentation of your identification and a steady source of income to qualify.
Completing a significant purchase, remodeling or repair, consolidating debt, or just covering unforeseen needs, large and little, are popular reasons for personal loans.
However, the site does state that it doesn't intend its loans for long-term funding (such as to start a business) or to pay off previous debts (such as credit card debt consolidation).
Honest Loans Pros and Cons
👍 PROS
► Effective and secure transactions
Whether you need an installment loan or a payday loan, Honest loans offer the best loan contract and monthly repayments. It offers potential lenders secure and effective transactions to find personal loans.


► Uses 256-bit data encryption technology
Honest loans ensure that your data is safe. It offers users a short-term loan with 256-bit data technology with effective eligibility criteria and application process.


► Fastest fund transfer
Another benefit is the fast fund transfer feature. Once you get approved for a loan, you will get the funds as quick as the next day. YES! That's valuable for short-term lenders.
👎 CONS
► The service is only available online.
Are you looking for an online service? These predatory lenders are only available online. You have to fill an online form with the right personal and financial information on the lender's site.


► Receive solicitations for loans and credit types
You can also receive solicitations on loans like installment loans and personal, you didn't request.


► Short-term loans come with high fees and interest rates.
Different short-term loans come with high-interest rates and fees. A personal finance blogger illustrates that high fees and rates are specific.
Honest Loans Compare to other Lenders
| Lender | Est. APR | Loan Amount | Loan Term | Min. Credit Score |
| --- | --- | --- | --- | --- |
| Honest Loans | starts with 9.65% | up to $50,000 | 24 to 144 months | Not Specified |
| BadCreditLoans.com | 5.99% - 35.99% | $500 - $10,000 | 3 months to 7 yrs | Not specified |
| OppLoans | 59% to 160% | $500 to $4,000 | 6 - 18 months | Not Specified |
| ZocaLoans | 7.95% | $200 - $1500 | 6 - 12 months | Not specified |
Click Here to Get Started With Honest Loans.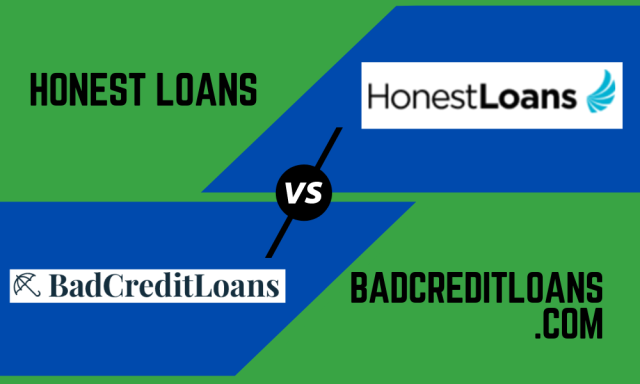 Honest Loans can pair borrowers with a personal loan. This is a simple service yet a useful one if you have difficulty finding the best lenders by yourself. However, Bad Credit loans.com offers personal loans, auto loans, debt consolidation loans, business loans, student loans, and mortgages.
Furthermore, Honest loans only take some minutes for the secure application from Honest Loans' to get completed. Besides this, Bad Credit loans.com is accessible all the time, seven days a week. Therefore, people with poor credit can submit a request anytime they need it or want it.
>> Full Article Review: BadCreditLoans.com Reviews • Personal Loan For Low-Credit
Honest Loans vs. OppLoans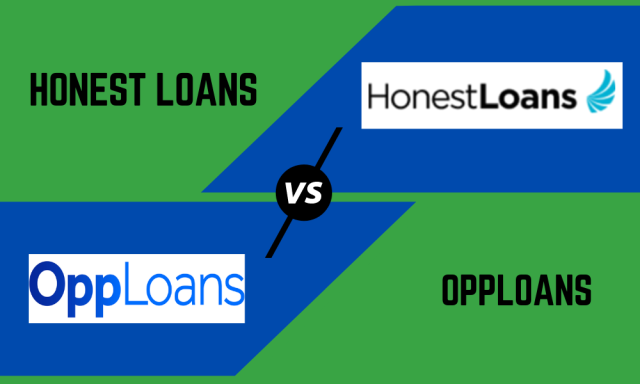 Honest Loans is a leading-generation website for many short-term loans and personal loan lenders. Whereas, Opploans personal loans are among the best financial institutions to offer loans originated with direct deposit and poor credit.
Honest Loans examines your financial situation and pre-qualifies you for the lenders they work with. OppLoans is a provider for those with bad credit who need money fast but don't want to pay the exorbitant interest rates.
>> Full Article Review: OppLoans Reviews: Compare Top Lenders of 2023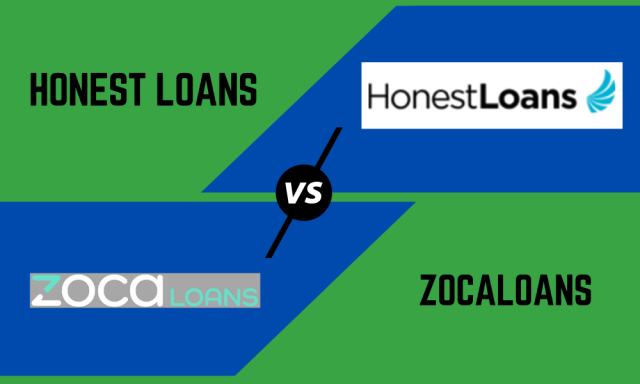 Honest Loans can pair borrowers with a personal loan. This is a simple service yet a useful one if you have difficulty finding the best lenders by yourself. Besides this, if you are looking for short-term financing and don't have enough credit, ZocaLoans will provide you with excellent benefits.
Honest Loans is a leading-generation website for many short-term loans and personal loan lenders. However, ZocaLoans enable users to assess the APR rates, potential fees, and origination fee.
>> Full Article Review: ZocaLoans Review: Compare Top Lenders of 2023
Final Verdict
Honest Loans is an online personal lending matching service that is quick and easy to use. They provide a wide range of personal loans, making them suitable for many consumers. In this Honest Loans review, we'll look at the personal loans they provide and see if they're right for you.
Honest Loans is not a lender in the traditional sense. Honest Loans examines your financial situation and pre-qualifies you for the lenders they work with. In this approach, they just make obtaining a personal loan faster and easier. Honest Loans' services were built with you in mind if you're having problems selecting the right lender.
The best part is that Honest Loans is open 24 hours a day, seven days a week, to receive loan applications. Unlike traditional banks, which are only accessible during business hours, their network of lenders is available at all times. You will receive information on how to complete your loan with your lender once they authorize you on our site.
Honest Loans FAQs
What is the minimum credit requirement for Honest Loans?
According to an anonymized dataset of NerdWallet customers pre-qualified for personal loans, the least credit score to exceed for a personal loan is often 610 to 640. A good credit score does not ensure that you will be approved or receive a cheap interest rate.
Are Honest Loans legit?
Honest Loans is a safe and secure website that connects borrowers and lenders. They will conduct most of your study for you if you need a quick personal loan. However, it is impossible to evaluate all of their possibilities in one Honest Loans review.
Is Honest Loans personal loan a good option for people with bad credit?
If you have terrible credit and need a loan, you may want to limit your search to lenders who specialize in bad credit loans. These loans are either secured (backed by a home or car) or unsecured (not backed by anything). Depending on the lender, these loans have different interest rates, fees, and periods.
Click Here to Get Started With Honest Loans.
Like this Article? Subscribe to Our Feed!
John is an avid researcher and is deeply passionate about health and finance. When he's not working, he writes research and review articles by doing a thorough analysis on the products based on personal experience, user reviews and feedbacks from forums, quora, reddit, trustpilot amongst others.