How To Create a Powerful Presentation Using Free PowerPoint Templates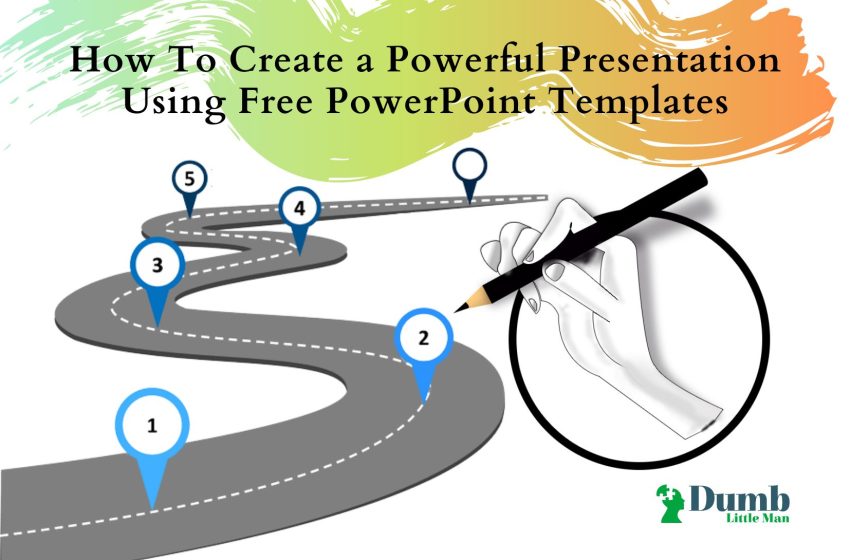 Time is an asset for business owners. The need for a good presentation is becoming necessary for the effective delivery of any business idea. With smart innovation and strategies, anyone can take their company to the next level.
Every idea needs a voice to be effectively understood by every individual sitting in a meeting. When you are going to represent your idea to your peers, what is something that you need to work on?
It is definitely how you put your idea into words and give it a voice. Slides provide a perfect way to give your ideas a voice. A fully customizable PowerPoint template gives you unshakable confidence during any conference and meeting.
Whether you are training your staff, or simply looking to deliberately deliver your idea, a rightly customized template will make things easy for you.
We bring you the easiest, quickest, and most strong way to captivate your audience's attention from start to end. Before the free ready-to-use template, people used to spend hours and hours trying to come up with a perfect presentation for presenting their start-up idea, or sales pitch. Now, you can simply download any free Powerpoint template you like, and choose top quality features and designs for your next presentation
How PPT Templates Can Make Your Life Easy?
Have you ever wondered what you would do with a presentation? Just speeches and monologues would be so boring, isn't it?
① PPT Presentations have Many Features
Slides make a presentation that has animations, visuals, graphics, and audio. You can easily withdraw the viewer's attention to the presentation while you are presenting the idea.
There are many presentation slides agencies that are visually appealing and engaging.
Whether it is a sales PPT or a conference PPT, free presentation templates will make the pitch stand out.
② PPT Presentation Templates are Customized
The presentation templates are easily customizable. You can give the templates makeover the way you want from scratch. You can customize the images and the text.
③ Create An Everlasting Impression on Your Prospect
Creating an ever-lasting impression on the client and investor is very important to win them over. All free PPT template ranges let you do that without any hustle. You can tweak it according to your needs and add brand guidelines, product details, and stats to make it resonate with the audience.
④ Share Your Ideas Creatively
You can collaborate with your teammates to improve the flow and design of the final product. Once you have gathered everyone's opinion, you can customize it and make it more valuable.
You can also Review the final PPT presentation before presenting it to the clients and business owners.
⑤ PPT Templates Save Loads of Time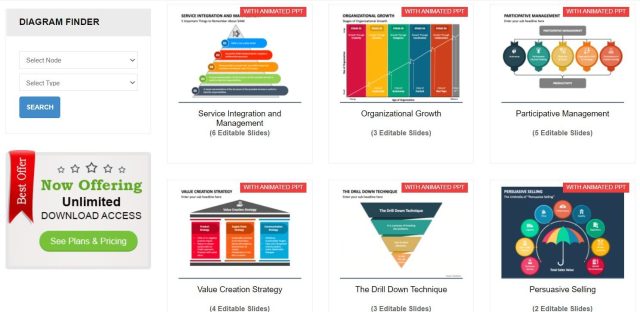 Though, hiring a professional for all your presentation needs can undoubtedly save you lots of time. But, there is something else that can save you plenty of time and that is using already designed free templates. You just have to tweak it according to your preferences and requirements, and it will be good to go.
As the templates already are designed, you do not have to worry about the design and layout of the templates. The color scheme, fonts, visuals, and animations are all on the point.  However, you can add your content and relevant charts for yourself.
⑥ Blend of Creative Stuff
Business is a blend of many things, and so are free presentation templates. Not just you can use it for your next presentation, you can make your resume and CV as well.
Do you know about 89% of business owners use Powerpoint to create presentations, and that can take time to create? However, free templates can always come in handy.
Looking to add a personalized touch to your Message?
The slides are easy to edit, and they can be easily customized according to your preferences. You can change the background color, resize the diagrams, icons, and other objects present on slides. You can add or remove the content, and prepare it with a more enticing look. You can even add maps, or use the templates that are specifically designed for maps.
⑦ Deliver Your Message Effectively
Every message holds some meaning, not every message leaves an impact. If you deliver it the right way, your message can become impactful to the audience. Slides come in 4:3 and 16:9 ratios with high-resolution quality for you to present your idea with brilliance. All of the decks are compatible with different PowerPoint platforms and are free from copyright issues.
⑧ Captivate Your Client Attention With Engaging Visuals
Do you know listeners pay more attention to visuals than simple content? Visual content can captivate the audience and you can have their attention for a longer period of time. The deck has vector-based and HD visuals that let you deliver the message more effectively as the audience will be listening to you attentively.
⑨ Superb Quality is Guaranteed
We assure quality, not quantity. The designers have worked with great attention to make the slides stand out. The slides are designed to cater to all your needs and make your idea deliver effectively.
⑩ Instant Download and Unlimited Use
The slides can instantly be downloaded and can be used over and over again. Once you have downloaded the presentation, you can amend it many times you want.
The templates are an apt choice for all sizes of businesses, from startups to big enterprises. We have designed them for education professionals, marketing and advertising consultants, sales and finance managers, and other walks of life experts.
With these templates, you can give your idea a voice.
No matter which walks of life you belong to, a perfectly designed presentation can change the game of your career.
Things to Avoid While Creating PowerPoint Presentations
PowerPoint presentations have become quite a norm for any presentation as they are easy to produce and present. Though they are simple and fast, some things can turn your presentations into a disaster and you must avoid those mistakes at any cost.
❌ Sound Effects and Slide Transitions
Sound effects and transitions can either make or ruin your entire presentation. They are a perfect way to grab audiences' attention. Sometimes it happens that you have created your presentation on your laptop, and you have to present it on some other laptop. The change of devices can make your presentation quite sluggish depending upon the performance of your device. This can create a weird situation as it does not effectively convey the message.
It is recommended to leave features like fade-ins, fade-outs, dissolve, checkerboards, and cuts. Sometimes the message is very important, so you should focus on your message, not the fancy technology things.
❌ Text-Loaded Slides
Slides are a good medium to present your idea graphically and visually. When you embed excessive text in it, it becomes difficult for the reader to make sense of it.
It is recommended to use bullet points in each slide, instead of loading it with paragraphs. It is easy for the audience to remember and grab the key points. When you write text, then everyone starts reading the slides, instead of listening to what you are saying.
Do you want your audience to completely forget about you? Definitely not! So, avoid text-heavy slides.
When presenting an idea, you should focus on interactive speaking and listening instead of reading out loud your slides to the audience. Of course, your audience can read themselves.
What is the point of you presenting them?
Reading slides can entirely ruin your presentation and won't get you anything lucrative in return. Mostly, interactive speaking and sessions include doing and asking stuff that creates suspense in the audience. You can grab attention with how you present your idea. When you start to read your slides, the charm is gone and that you certainly do not want.
❌ Relying on Technology
You can never be sure when any mishap occurs with your personal device and you have to present on another laptop or computer. It is recommended to always create a backup of your presentations in clouds. Even if any malfunction happens, you should prepare your presentations and practice them over and over again.
How You Can Make Your Presentations Effective?
Before presenting an idea, always research and prepare yourself professionally. Practice makes you deliver your idea effectively to your target audience. Your tone should be calm and not harsh while delivering. Energy, excitement should be reflected in your tone and personality. Give your audience warmth and you will receive attention. Your presentation should not have typos and cheesy clip arts, as they can create a bad impact on the audience.
When you talk about tips and tricks for a good presentation, they can be endless. Even if your design or presentation is not so cool, your way of delivering the idea leaves an impact and makes you successful. So, focus on practicing and practicing as much as you can. You should clearly know about your message. You can write it down or create a storyboard for yourself so you do not forget on stage.
Like this Article? Subscribe to Our Feed!
At Dumb Little Man, we strive to provide quality content with accuracy for our readers. We bring you the most up-to-date news and our articles are fact-checked before publishing.