How To Ace Your Apartment Hunt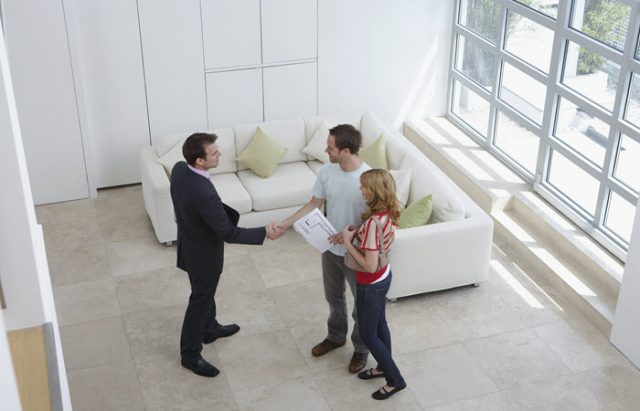 Finding an apartment to move into is an exciting experience. Well, that's if you're fully prepared.
In the same way that you go shopping for clothes, you will want to find an apartment that will fit your lifestyle. Knowing the size that you need, the amount you want to pay, and where to look are the key factors that make an apartment hunt go smoothly.
To make sure you enjoy the experience, here are 8 tips to help you in finding an apartment.
Make a List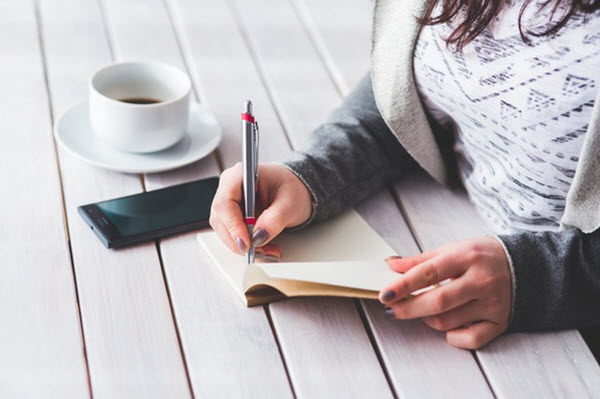 Before you even begin your search, we advise you to make a list. Make sure that it includes two categories: your wants and your needs.
Be realistic with your list and be willing to bend.
For example, not being able to find an apartment in your chosen location is alright as long as the apartment is big enough to accommodate all your things.
See Also: Here's What Millennials Want When They Buy A Home
Prepare a Budget
In the same manner that you made your previous list, you should now prepare your budget. Determine the highest amount you can afford, including the cost of utilities, parking, public transportation, and Homeowner Association (HOA) fees. You should also determine the highest amount you can afford without those fees included.
Then, outside of your budget, you will want to set aside some money for the extra fees. This includes the security deposit and the registration fee for your pet.
Finally, depending on where you are looking, you may even need to set aside some money for a broker's fee. A broker is necessary when a landlord won't deal directly with tenants.
Take note that a broker's fee can be quite expensive. In some cases, it's equivalent to a month's rental fee.
One good tip you can use to lower that fee is to find an apartment in a newly constructed building. Most developers will want to fill in all the empty apartments fast that they are willing to cover the broker's fee. Looking for a place during the winter season can also lower your rental cost.
Narrow down your preferred location
Before you begin looking at rental properties, you may first want to select one or two neighborhoods to begin looking in.
Do you have a friend or family member who already lives in the area? Or are you selecting a neighborhood because it sounds like a great place to live in?
Try and do some quick research beforehand so that you're not running all over the city.
Create a checklist
Being ready with an apartment hunt checklist will help you keep track of what you are going to see, especially if you have scheduled multiple visits in one day. To avoid feeling overwhelmed, consider bringing a friend. Chances are he or she will want to have input on your place, too.
Second, have your previous wants and needs list attached to your checklist. Include an area where you can write down your comments.
Check off the features you are getting, such as washer, dryer, and easy access to public transit. Acknowledge the things you won't be getting, too.
As you take a look around, make sure to also take pictures. Otherwise, when you get home, all the apartments will start to blur together and you won't remember which one was which.
See Also: Changing Trends in the Way Families Buy Homes
Feel free to snoop
When you are looking around the apartment you want, it's important for you to know that you're getting your money's worth. So, push those buttons on the dishwasher, run all the faucets to check how long it takes to get some hot water, and don't be shy to check out each closet.
If this is going to be your next home, you don't want to be caught off guard when you move in. And while snooping, feel free to talk with the tenants next door about what it's like to live in the building and with the current landlord.
Know how much space you will need
Do you have a king-size bed and a large dresser? If that is the case, you're going to need a bedroom that will fit them both.
To make sure you don't end up guessing, include those measurements on your checklist and be sure to bring a measuring tape with you. Don't be afraid to pull it out to verify the measurements of a room.
Sometimes, a room might look big but with the location of the window and closet, you will find that there isn't enough wall space for you to fit all of your furniture. While you're at it, make sure that your large couch will also fit the door.
Arrive prepared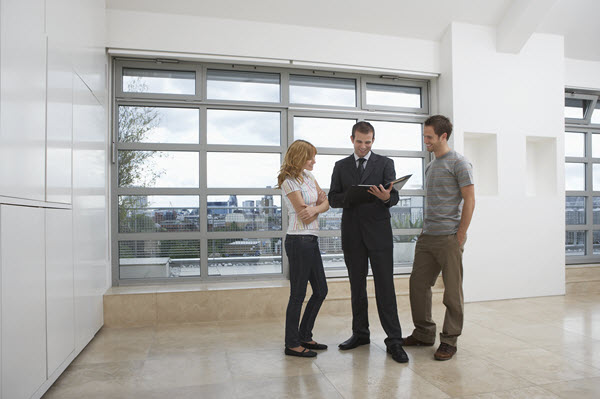 Just because you believe that you are simply looking for an apartment doesn't mean that you shouldn't be prepared and be presentable. In a sense, the landlord is interviewing you in a similar way that an employer would.
It wouldn't hurt to create a resume or file of all the necessary details your possible future landlord would need. Even if the property manager requires you to fill up a lease application form, having your resume to add to that will highlight your good character.
You will want to include all your up-to-date information, such as your contact numbers, employer information, previous landlord, and even checks for security deposits.
Don't be afraid to negotiate a better rental price either if you think you can give the landlord something in return, such as a long-term lease. You might even be able to negotiate the security deposit if you can prove that you are a good tenant.
Get it in writing
If your apartment hunt progresses swiftly and you end up finding a place that you like, take a moment to write down the details. Make sure that it includes the rental fee, security deposit, and any visual damages that they'll repair for you for free.
Remember to secure copies of everything that you sign. Confirm that you can make the changes you want, such as painting the walls or updating the floor. Wait for him to sign the agreement before initiating the changes.
Make it count
Being prepared is only half the battle when finding an apartment. Hopefully, this list of tips can help make the process a lot easier for you.
Like this Article? Subscribe to Our Feed!
Danielle thrives on researching and writing on all aspects of life. Further to writing for Zumper and personal finance, she is an advocate of self-improvement and living a life that is both financially responsible and knowledgeable. When she is not on her computer, she can be found spending time with her husband and two sons.