The Facebook Organic Growth Tactic that Everybody Forgets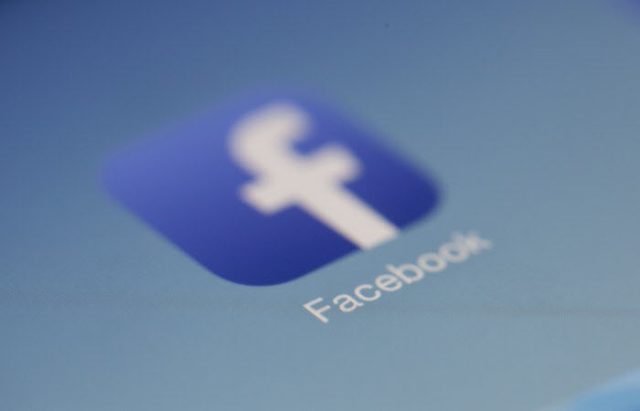 There is always something new in online marketing. There always seems to be a new way to promote businesses better.
So, here is something new as well.
This is going to boost your organic reach on Facebook and boost credibility. It will promote positive and direct customer service, gain immediate trust, and increase transparency among your fans.
You will get the top position at Facebook professional services.
So, what is our secret sauce?
It's Facebook reviews, a new (or not so new), but very effective growth hacking tactic.
Recent studies have shown that 88% of people trust online reviews as much as personal recommendations. Now, this is something that is just mind-blowing.
In the past, if you wanted to get an honest opinion about a product, you had to trust your salesperson. This practice, however, has proven unreliable on numerous occasions. So, you had to expand your trust circle and try to find a person who already bought that product to really know its quality.
This makes the hunt for a true recommendation in the offline world almost impossible or not that efficient. And now, since everything is available online, you don't need to do that anymore.
Why? Well, guess where all your friends hang out and where you can check their opinion about a certain business?
That's right, Facebook.
See Also: 4 Good Reasons For Marketing With Facebook
First, let's get into consumer behavior and habits.
The data behind user recommendations and reviews
71% of people say that they trust Facebook reviews more than any other website. Business websites have 68% user trust while other online communities have 66% trust rating.
These data show that businesses need to focus on utilizing Facebook reviews as a primary tool for representing their trustworthiness. That's right.
Facebook reviews, before Yelp and even Google.
Here are the reasons why:
All of your friends are already on Facebook and you trust them the most.
You can not delete a bad Facebook review so the reviews are relevant.
There is an open and direct communication between the brand and the customer so you can see how a certain brand responds to questions, user demands, and even bad reviews.
So, use these things to your advantage.
Think about how much one happy customer can mean for your brand. Only one satisfied client can influence all of his friends and bring huge value to your business.
Furthermore, take a look at what is shown when a user opens a business on Facebook mobile. We used to see the likes of the page first.
But, they do not matter anymore. What matters now are the Facebook reviews.
In addition, here is another staggering fact.
According to a study, 80% of consumers are more likely to buy from a brand that has generated positive Facebook reviews. That is a huge number and it should leave you in no doubt whether or not you should activate and use Facebook reviews.
But, what about after your customer finds out about your business and makes a purchase?
Well, we hope you did make him/her satisfied since 66%of consumers will share their experience on Facebook. This includes their opinions, comments, and thoughts about how your brand interacted and helped them.
The customers will be your best advocates and promoters. There is no ad that will be better than this!
Activate Facebook reviews now

This is what you will need to do:
Open your Facebook page and navigate to the "Settings" section.
Click "Edit page", find the Reviews tab and click "Add Tab"
That's it! The Reviews tab will be visible on your Facebook Page and you can start accepting reviews from your Facebook fans.
Make sure your customers know that they can post a review on your Facebook page
Do not hide this option.
You'll have to expose your company to the open Internet and accept the 5-star or 1-star review- no matter what.
So, tell your customers that they have the option. You want more reviews, just ask.
Believe me, satisfied customers will definitely respond and will write few nice words about your business. The dissatisfied are way quicker, though.
The best ways to promote this option is to add it on your website, alongside your social media buttons or, better, on your checkout or 'thank you' page.
If your business is offline, especially relevant are the reviews you will receive from customers that bought your product, went home, used it and came back to your Facebook page to post a review.
To make this process happen more smoothly, put some incentive for each purchase. Give your customers discounts for their next purchase or some incentives that will motivate them to happily write a review for you.
Be open and transparent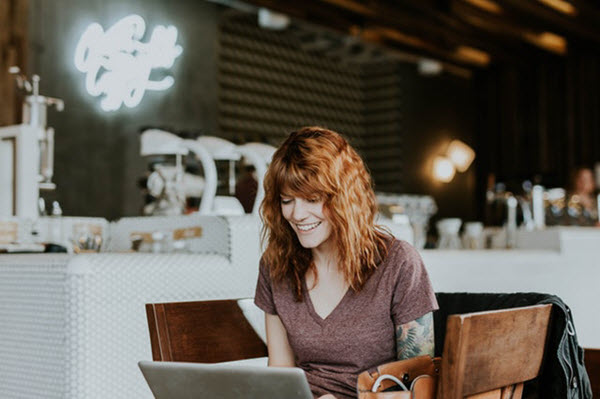 This is the best tip that I have. You will receive good and bad reviews. Everyone has them.
What matters the most is people seeing that you are caring and committed to giving the best customer support in the world. Keep in mind that this can be seen by everyone!
Imagine this scenario:
One customer gives you a 1-star rating for some reason. You respond, ask for more information and assist in making sure you fix the problem immediately.
What do you think is the ending of this scenario? Let me tell you.
The customer comes back, writes a new review or edits the 1 star one with a comment about the AMAZING help he received.
BOOM!
You might say that this is a bedtime story, but it's not. It can be a wonderful, success story of your business. Just try it. It's even better than someone giving you a 5-star rating right away.
If your customer is thinking about a product and he sees this, he will immediately know that he will be taken care of and that final doubt will be gone.
Do you need another tip for responding to a Facebook review?
You don't have to respond from the Facebook page account. The company's CEO can personally respond to the reviews. This gives an additional sense of stability, responsiveness and excellent customer support. Here is an example.
The Co-Founder responds with a "Thank You Card" to a customer review on the EmbedSocial official Facebook page. Cool, right?
Get better local SEO with Fаcebook reviews
If you think I am done explaining how rewarding Facebook reviews can be- well, I'm not. Here are 5 reasons why and how Facebook Reviews can greatly improve your SEO rating.
1. There is no marketing strategy for better SEO than consumer content! It will do wonders!
2. Customers provide an army of keywords, links, and titles that you actually need
3. Can't find which long-tail keywords or specific phrases to use? Guess who knows? Your customers!
4. Reviews will boost your SMO (Social Media Optimization)
5. Negative reviews do NOT hurt your SEO rating. On the contrary, they can actually help!
See Also: The Future of SEO – Predictions and Premonitions That Will Dominate 2017
To sum up
Start using Facebook reviews today! It will help your customers, increase your Facebook reach, improve your SEO rank and, most importantly, improve your business!
Like this Article? Subscribe to Our Feed!