Esurance Auto Insurance Reviews: Should You Use This Insurance Company?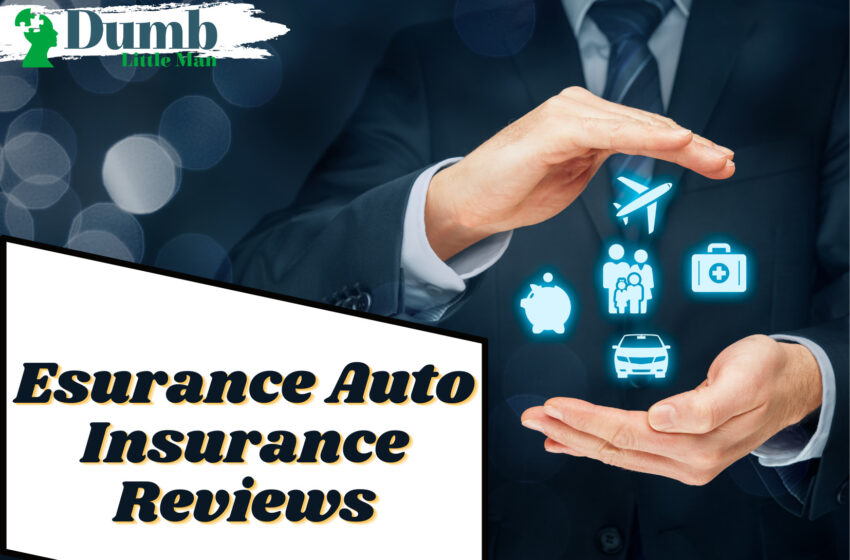 Today, most states require by law that car owners take out car insurance on their vehicles, and with good reason too. Having an auto insurance policy covering your vehicle benefits you when you are the party at fault in an accident and also when you are the victim. It is a form of auto coverage and personal injury protection that shields you, your loved ones, passengers, and other drivers from financial liabilities, unnecessary medical payments, and legal consequences for damage to someone else's personal property.
However, with the myriad of insurance policies and providers that exist today, customers have a lot of research to do. This is because each of these insurance policies claims to offer you the best auto policy you can find. As such, it can be mind-boggling to find which insurance company you can trust to safeguard you against the loss or damage of your prized possessions.
Many of the mega-sized insurance companies we have today have been around for decades. If these insurance providers were humans, they would be elderly individuals in their 80s and 90s. When compared with insurance companies like Esurance, which have not been around very long, these other insurance companies are like giants.
However, the innovation of its team is an advantage Esurance has leveraged during its 22 years of existence. The mission of Esurance is simple; to change the world by bringing insurance quotes online. With Esurance, the Esurance customer is connected with the best auto insurance policy from the comfort of his home. Every activity can be done from your mobile phone via a quick click on the mobile application.
Esurance Auto Insurance Reviews: What is Esurance Auto Insurance?

As the name suggests, Esurance is solely an online insurance company that allows the purchase of auto policies online. It offers policies for motorcycle insurance, Esurance home insurance, homeowners' insurance, renters' insurance, to name a few. It is one of the first car insurance companies that allow its policyholders to receive an insurance quote simply by using the Esurance mobile app.
You see, traditionally, for most insurance companies, taking out an insurance policy or making an insurance claim requires visits to the company's physical office. You may also have to engage in calls or long meetings with random agents explaining available insurance packages. Often, you may have to deal with confusing terms, all of which ultimately result in additional expenses and time-wasting on the part of the customer.
However, with Esurance car insurance, the story is different. With a few clicks on the Esurance mobile app, you can explore various coverage options available to you and obtain a simple insurance quote in minutes with no additional cost to you.
Esurance insurance operating solely online and allowing Esurance policyholders to claim online have effectively cut off unnecessary expenses usually incurred by dealing with insurance agents. They have also taken away unnecessary claims of representatives that result in lengthy legal cases. With Esurance, the savings can be passed on to Esurance policyholders through lower rates.
In 2011, Esurance car insurance caught the eye of one of the giants, Allstate – the largest publicly held personal insurance company. It was founded in 1931, with a net worth of $33.07 billion as of November 16, 2021. By acquiring and becoming Esurance's parent company, Allstate could back up Esurance with its financial stability and wealth of experience. As a result, Esurance car assurance has expanded and spread its tentacles deep into the car insurance sector.
Supported by such a powerful parent company, Esurance achieved its A.M. Best financial rating from A to A+. In 2017, Esurance insurance received the J.D. Power award ranking as the highest customer satisfaction ratings among car insurance companies in California. It is also one of the most sought-after insurance providers worldwide.
Today, Esurance car insurance sells policies in over 43 states plus homeowners' insurance, renters' coverage, and more allowing for customers to bring their car insurance claim.
How does Esurance Auto Work?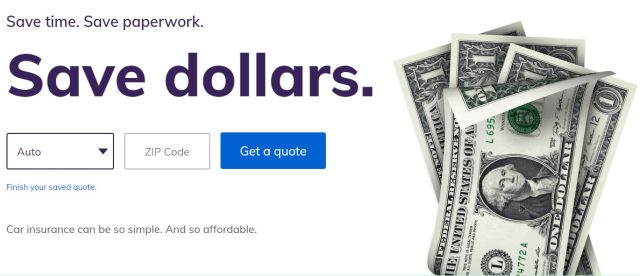 Thanks to their services' innovative and digitalized offering online, you can conveniently conduct all your Esurance insurance business through the Esurance website. You can also carry out some activities via the mobile app. If something is not clear, or you are not comfortable conducting business solely online, there is also the option to speak with a customer representative.
Esurance generally breaks down its auto insurance coverage options into three main categories:
Vehicle Coverage. This includes comprehensive and collision coverage, which covers collisions and damages to your car no matter who is at fault.
Medical Coverage. This includes personal injury protection, which covers medical bills for you or other persons involved in an accident, no matter who is at fault.
Liability Coverage. This coverage covers bodily injury and property damage liability which protects you for damage caused to another or his property. It also includes uninsured or underinsured motorist bodily injury liability. It provides a system that covers your medical bills if you are in an accident with someone else who is at fault and does not have insurance.
Other additional coverage and insurance options Esurance offers include;
Rental car reimbursement coverage. This can be taken out in addition to the vehicle coverage. It reimburses you for expenses used to rent a car when your car is unavailable due to an accident. In some states, Esurance provides car match rental coverage, covering expenses incurred by renting a car similar to yours.
Emergency roadside service or assistance. In dire times when you are stranded on the road due to one reason or the other such as a flat tire or dead battery, this coverage can come to the rescue and send you help.
Loan/Gap Insurance. This covers the excess of an outstanding loan beyond the value of your car.
Like any good insurance company, Esurance goes the extra mile to include other auto insurance policies to give the Esurance client peace of mind in other areas of life and not only where their vehicles are concerned. Some other major policies provided for by Esurance that has contributed to good customer satisfaction ratings include;
Life insurance
Property insurance, which includes; Apartment/Renters insurance, Homeowners insurance and. Condo insurance
Health insurance
Pet insurance
Cell phone insurance
As is clear, Esurance car insurance offers multiple coverage options for you to choose from. With the help of its coverage counselor, you can choose a policy that best suits your budget and needs. Whether you are looking for a simple yet affordable policy that meets the minimal state requirements or a robust policy, Esurance has you covered.
What are the Features of Esurance Auto Insurance?

Speaking of the features of Esurance car insurance, they include:
1. Several coverage options to choose from.
These options are so many that they can confuse a customer who wants to opt-in for the best policy but does not know how to choose the right one. With the aid of the Esurance coverage counselor, you can choose the right policy that is best suited for you.
2. Multiple discounts
Like they say, "Esurance is built to save your money." For those looking to save or take out insurance at the lowest cost possible, there is a plan on Esurance that works best for you. Esurance auto provides numerous discounts for its clients that guarantees customer satisfaction, which includes;
Multi-policy discount – This discount is available where you take out bundling auto insurance with Esurance. For instance, taking out auto and homeowner insurance or renters' insurance with Esurance affords you the opportunity and convenience of having all your policies in one place. It makes you eligible for multi-policy discounts on your policies.
Paid-in-full discount – You get a discount if you pay your Esurance premiums in a lump sum rather than monthly payments.
Multi-car discount – You become eligible for a discount where you insure more than one vehicle.
Claim-free discount – This discount is open to covered drivers without a claim or DUI/DWI for five years.
Roadside discount – Having roadside assistance coverage from another provider makes you eligible for this discount.
Renters plus discount – Taking out renters' insurance together with your car insurance makes you eligible for this discount.
DriveSense discount – Using the DriveSense app to monitor your driving activities, you can save up on your Esurance premiums and get as high as a 30% discount.
Homeowner's discount – Esurance homeowners are eligible for a discount.
Fast-five discount – You are eligible for a 5% discount on your first Esurance insurance policy
Good driver discount – Holding a valid driver's license for three years, with not more than one point on your record, makes you eligible for this discount.
Good student discount – Esurance clients who are students under 25 and have a GPA of at least 3.0 can claim this discount
Defensive driver discount – Although the specifics for this discount vary by state, the general rule is that if you are 50 years or older and have taken an approved defensive driving course, you are eligible for this discount.
Pay per mile program discount – Monitoring how many miles you drive using the DriveSense program can help you save on your premium plan or policy.
However, it is good to know that the availability of these discounts depends on the state in question, and as such, some discounts may not be available in some states while they may be available in others. Before applying for a discount, you must ensure they are available in your state and you can do this by referencing the Esurance faq.
3. Efficient and highly-rated mobile app
The Esurance client can obtain insurance quotes, file car insurance claims, call for roadside assistance, track their claim, make payment, contact customer support, and enjoy many amazing features on personal circumstances with the mobile app. With a notable rating of 4.8 stars out of 5, it is clear that most Esurance clients are well-satisfied with the mobile app.
4. Comprehensive online tools
To help the Esurance client understand their insurance better, Esurance developed highly comprehensive online tools like the "What-if" calculator, Repairview, photo, better business bureau, and video claim. Using these tools, the customer can understand the insurance policy taken out and becomes a more enlightened customer in the process. All of these also foster customer satisfaction and trust in the policy.
Click Here to Open an Account with Esurance (Official Page)
How much does Esurance Auto Insurance Cost?
The cost of Esurance auto insurance follows different formats. To determine the cost, you must first understand the format you are going for. There is no need to create a table; all you need is to provide the details such as Costing for 25-year-old for Minimum and Full Coverage and Costing for 35-year-old for Minimum and Full Coverage.
Who is Esurance Auto Best For?
Suppose you are tech-savvy and you love the ease and convenience of doing things from the comfort of your home; Esurance is best for you. This is because everything related to your insurance policy can be done online or via the Esurance mobile app.
If you love freebies and discounts and search for a company that offers an affordable insurance policy and great claims representative, then Esurance is a financial institution you want to consider investing in. It offers very affordable pricing compared to other auto insurance companies, discounts, saving opportunities, and relatively low rates. It also has a wider customer support base that handles more customer complaints.
Esurance Auto Insurance Pros and Cons
✅ PROS
▶ Self-Directed Customers
Thanks to its effective app and online tools, the Esurance customer has access to all the needed information about the insurance policy best suited for them. It also allows for the filing of claims and more, all of which are a few clicks away. This ultimately leads to smarter and more knowledgeable clients. It also cuts off unnecessary costs, which are usually incurred by going through an insurance agent

▶ Lots of discounts and competitive rates for drivers
The various discounts provided by Esurance, especially the DriverSense program, affords Esurance customers various opportunities to save their money. According to Esurance, drivers who switched to Esurance saved over $462 on average.

▶ Sophisticated online experience
For a car insurance company that does not rely on human agents to function but offers a directly-to-customer service, the Esurance online experience, and mobile app have so far received a high rate of positive feedback from its users as been top-notch.
🚫 CONS
✖ High customer complaints ratio
The National Association of Insurance Commissioners complaint index report, which shows the complaints ratio, determines customer satisfaction rate. By the report of the National Association of Insurance Commissioners, Esurance has a score of 2.87 against the national median of 1. This means that it has over double customer complaints than the average insurance industry.

✖ A non-traditional approach to insurance
Due to its operating solely online, Esurance is not suitable for individuals who are not tech-savvy or comfortable with conducting their insurance business online. Hence it is only suitable for a certain group of people and not for all.
Esurance Auto Insurance Compared to other Insurance Company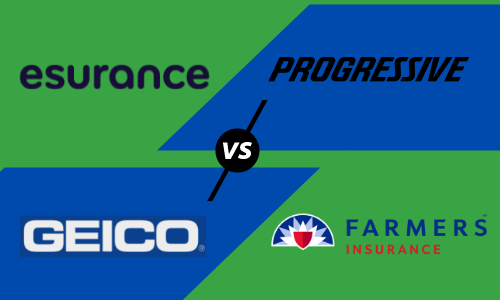 | Insurer | J.D. Power Rating | A.M. Best Rating | Multiple Discounts | Gap Coverage |
| --- | --- | --- | --- | --- |
| Esurance | 3/5 | A+ | Yes | Yes |
| Farmers | 3/5 | B++ | Yes | No |
| Progressive | 3/5 | A+ | Yes | No |
| Geico | 3/5 | A++ | Yes | No |
>>> Read More About Geico Insurance Reviews: Insurance Offers, Features, Cost, Pros & Cons
Esurance Auto Insurance
With Esurance revolutionizing the insurance sector and bringing the insurance business online, the insurance business has become straightforward for anyone looking to purchase a policy. As not only are you assured of convenience, simplicity, and ease, but you can also rest in the knowledge that Esurance protects your prized possession and will cover you for loss or damage.
As easy as it is to obtain a quote via the Esurance app, it is also easy to file a claim, whether in videos or pictures. Once a claim is filed, a dedicated customer representative is assigned to the case to follow up on till it is settled. Esurance says they settle most claims in 10days or even less than many of their counterparts.
When filing a claim, the Esurance client has three options;
File a claim online
File a claim over the phone
File a claim via the app; this has been stated to be the best choice of the 3.
Once you claim via any of the three above options, you can snap some photos or take videos of the incident and send them to a claim representative. Usually, this representative contacts you in less than two working days, estimating the cost for repairs and payments.
However, if Esurance sees a need for an appraiser to estimate the cost of the damage before payment, they can schedule a video call between you and the appraiser. You, after seeing the extent of the damage via the video call, can give an estimate of the cost, and possibly Esurance pays you there and then – everyone is happy.
Esurance vs Progressive
Esurance and Progressive insurance are auto insurance companies that offer similar services and are good choices for taking out vehicle policies. Each of these companies offers competitive online tools, multiple discounts opportunities, and customer-friendly services.
Both companies have been reviewed by industry experts like J.D. Power and A.M. Best rating and have been given positive reviews. However, in terms of customer satisfaction, the 2020 U.S. Auto Claims Satisfaction Study by J.D. Power shows that Esurance reviews were higher and more positive than Progressives in terms of customer satisfaction regarding claims.
In that study, Esurance came out on top with a rating of 871/000, and Progressive with a lower rating of 856/1000.
Click Here to Open an Account with Esurance (Official Page)
Final Verdict: Esurance Auto Insurance
With the rebranding of the insurance sector, its specialization is auto insurance and other areas like life insurance and property insurance. The various available discount packages and the overflowing positive reviews from industry experts such as A.M. Best Rating and J.D. power contribute to why Esurance has risen to become a widely trusted company. It is also becoming popular among tech-savvy individuals looking to make life as convenient and easy for themselves as possible.
However, it is important to be aware that as of December 2019, AllStates, Esurance's parent company, announced that it would be phasing out Esurance soon. Although this has not officially happened, Esurance is still issuing new policies to date and insurance review exists for customers. Everyone appears to have their fingers crossed, waiting for the next line of action between Esurance and its parent company – Allstates.
Esurance Auto Insurance FAQs
What is the grace period for Esurance?
Failure to make payment for your Esurance costs can mean it will be canceled, subject to an insurance review. However, a grace period usually can last up to 25 days, depending on the policy type.
How good is Esurance with claims?
Esurance has an A.M. Best rating of A+; as such, it covers claims for the insurer. This is good because it takes away any and every challenge that may come up with such claims.
Do I have to pay a fee for canceling my Esurance?
Yes, if you want to cancel your Esurance before the policy's expiration, you will have to pay a fee. The fee is either a flat fee or a percentage of your balance.
Click Here to Open an Account with Esurance (Official Page)
>>> Read More About StateFarm Car Insurance Reviews: Insurance Offers, Features, Cost, Pros & Cons
Like this Article? Subscribe to Our Feed!
Vanessa is a mom of 3 lovely children and a software geek. Outside of her career as a health and wellness instructor. She enjoys writing and researching on topics such as finance, software, health and culinary.