Eightcap Review 2023: Is It The Ultimate Broker Choice?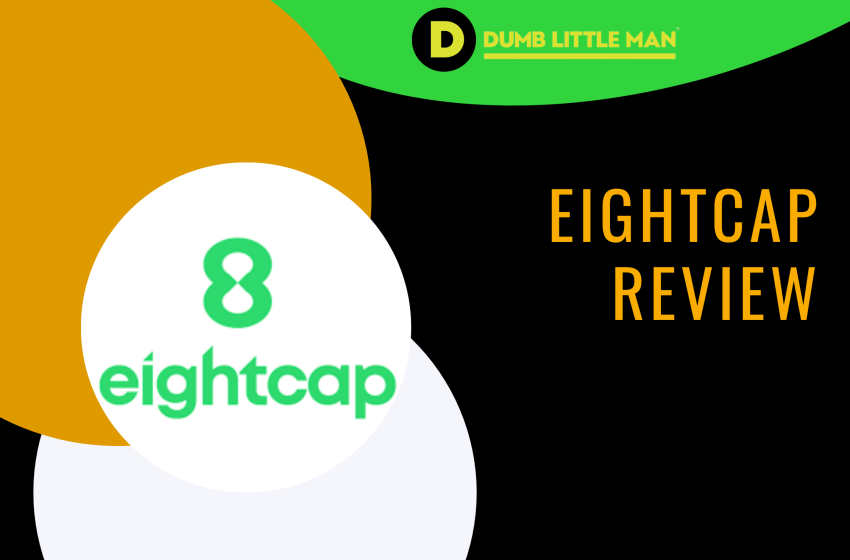 Evaluation Criteria
Before making any impression of the brokerage firms, our expert panel on the Dumb Little Man platform does a complete analysis of the firm. This panel includes retail traders, financial advisors, and trading experts to ensure an accurate evaluation takes place without any personal biases. Moreover, the evaluation process is also comprised of an algorithm that distinguishes each broker from others based on standardized criteria. This criterion consists of the following factors:
Convenience
Profitability
Reliability
Broker's Competency
Affordability
Furthermore, the final step of the evaluation consists of the user's opinion and feedback. To provide a complete picture of the broker, we combine expert opinion and customer reviews before coming to any conclusion. The reviews of the existing customers provide a clear and objective image of the firm to potential clients as there are no personal biases involved.
After evaluating Eightcap on the above-mentioned criteria, we discovered that Eightcap is a reliable platform for traders and investors searching for a credible financial broker. Moreover, with its fast order executions and minimal slippage, Eightcap is not only a good choice for professional traders, but novice traders can also benefit from the low minimum deposit and demo or cent accounts.
Eightcap Review
Looking for a trustworthy broker to support your success in the stock market? The only place to go is Eightcap! With its emphasis on openness, client satisfaction, and cutting-edge trading strategy and tools, Eightcap has swiftly gained favor with traders all around the world.
What distinguishes Eightcap from other brokers, though? To begin with, their sophisticated trading platform provides a number of tools and features to aid traders in making wise choices. And if you're new to trading, don't worry; the platform is simple to use and intuitive, so traders of all experience levels can use it.
To help traders stay informed on the most recent market trends and news, Eightcap also provides a variety of educational resources and market analysis tools. Additionally, there is an account type to suit every trader's needs thanks to the variety of account types available.
However, Eightcap's dedication to providing excellent customer service really sets them apart. They have a team of skilled and qualified professionals on hand around-the-clock to help traders with any inquiries or problems that may come up. For new traders who might be navigating the market for the first time, this level of support can be extremely helpful.
So don't look any further than Eightcap if you're looking for a broker who provides cutting-edge trading tools, affordable fees, and unmatched customer support. Start trading with confidence and take your trading to the next level with Eightcap.
Let's get right into the details!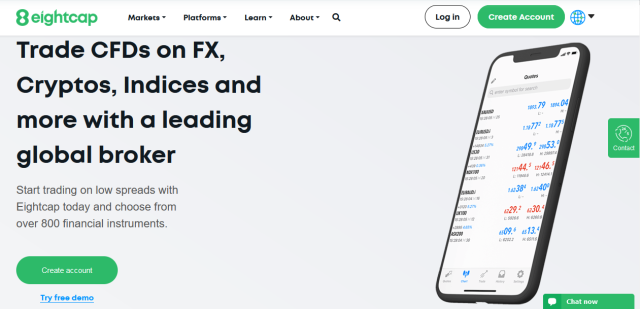 A worldwide internet broker called Eightcap was established in 2009. The company has offices in Shanghai and London in addition to its Melbourne, Australia, headquarters. In order to give traders access to international financial markets while putting a strong emphasis on transparency and customer care, the company was founded.
Since its inception, Eightcap has experienced rapid growth and established a solid reputation as a reliable broker. The firm offers access to a wide range of cutting-edge trading tools and resources, as well as a range of trading services like FX, indices, commodities, and cryptocurrencies.
Eightcap is overseen by the Financial Conduct Authority (FCA) in the United Kingdom and the Australian Securities and Investments Commission (ASIC) in Australia. An extra degree of security is offered to traders thanks to this regulatory control, which also guarantees that Eightcap abides by stringent financial rules.
The proprietary trading platform used by Eightcap is called MetaTrader 4 (MT4), and it's well renowned for its intuitive user interface, advanced charting tools, and an extensive collection of technical indicators.
Safety and Security of Eightcap?

Eightcap prioritizes the safety and security of its clients, providing a secure trading environment. Here are the key factors that contribute to the safety and security of trading with Eightcap:
Regulation
Eightcap is a regulated broker, licensed by reputable financial authorities. The company adheres to strict regulatory standards, ensuring transparency, fairness, and client protection.
Client Fund Protection
Eightcap maintains a segregation policy, keeping client funds separate from the company's operational funds. This helps safeguard client funds in the event of any financial difficulties or insolvency.
Secure Trading Platforms
Eightcap offers robust and technologically advanced trading platforms that incorporate industry-standard encryption protocols. This ensures that all client data, including personal information and financial transactions, are encrypted and protected against unauthorized access.
Risk Management Tools
Eightcap provides a range of risk management tools to assist traders in managing their positions effectively. These tools include stop-loss orders, take-profit orders, and negative balance protection, which help mitigate potential losses and protect against excessive market volatility.
Customer Support
Eightcap has a dedicated customer support team that is available to assist clients with any inquiries or issues they may encounter. Traders can reach out to the support team via various channels, such as live chat, email, or phone, ensuring prompt assistance when needed.
Sign Up Bonus of Eightcap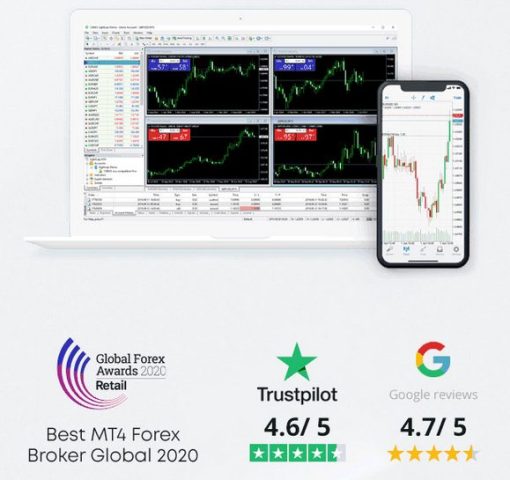 EightCap does offer sign-up bonuses to its clients. However, the specific details of the bonus, such as the percentage or amount, are personalized and discussed directly with the client's personal account manager. The sign-up bonus is tailored to each individual client based on their trading needs and requirements.
To learn more about the sign-up bonus and explore the options available, you can reach out to their personal account manager at EightCap. They will provide all the necessary information and assist clients in taking advantage of the sign-up bonus offer.
Minimum Deposit of Eightcap