Best Way To Learn Mandarin: Better Guide For All Levels [2023]!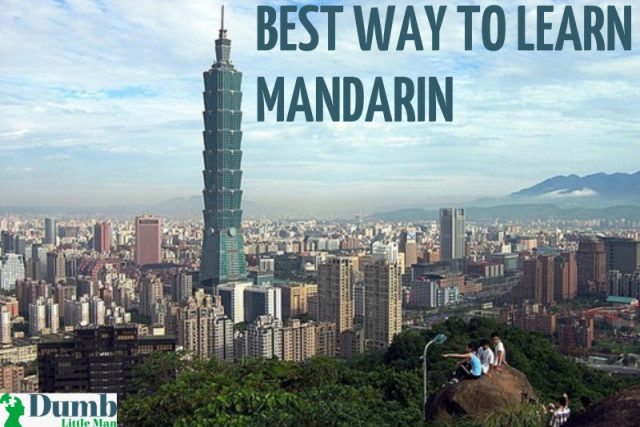 What's the one thing that connects people of a region in the bond of a nation? You can think about several options indeed. but think about the one that is the purest.
An agent of connectivity that will connect people together without the bonds of color, religion, politics, and geography. It is indeed language.
If we talk about Mandarin alone, there are currently 1.12 billion individuals having Mandarin as their native language.
1.12 billion out of 7 billion! And what the world calls anyone who speaks mandarin, Chinese Of course.
But with time, the essence of connectivity once enclosed within the dynamics of a language has diminished. Mostly because of the geographical and political borders that rose among the people in the last century or so.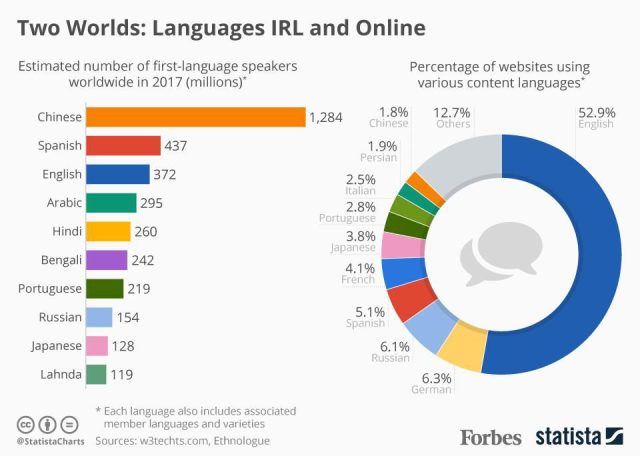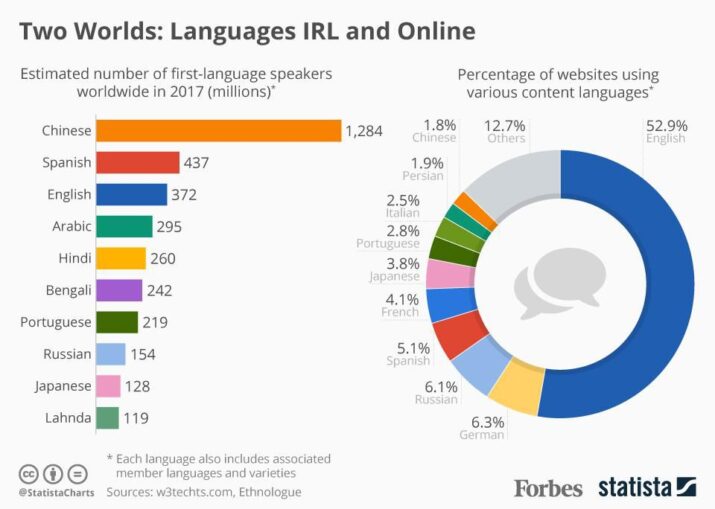 Image from twitter.com
Surprisingly, the Chinese people still stayed united under the banner of Mandarin language and kept on growing to become a 1.12 billion membered strong family.
Why you will be alright without learning Mandarin? Of course you will. As I said earlier, the world is not the same that it used to be even a century ago.
With the power of internet, the dream of global connectivity has finally become a reality. In a reality like this, you are going to be completely fine even if you have to talk to a Mandarin Chinese speaker.
All you need to do is activate google translator in your mobile and it will even guide you about spoken Chinese dynamics and how to speak Mandarin on the spot.
Areas where learning Mandarin can come in Handy? You can speak Mandarin as well as understand the Chinese basics by using 'Google Translate'.
But what if you need to speak Chinese consistently with a native speaker for not only once but throughout the year or two. Or what if you need to clear a Chinese language entrance exam in order to get admission in your dream university or start working on your dream job? Not so much 'Google Translate' favourable scenarios, right?
And for a tonal language like Chinese Mandarin, you definitely will be needing Chinese classes that can fully train you in terms of the Chinese grammar.
What about the History of Mandarin and current world stats? Mandarin is indeed considered an ancient language dating all the way back to the first century BCE. A time when Julius Caesar was still the Roman Dictator of the future Roman Empire.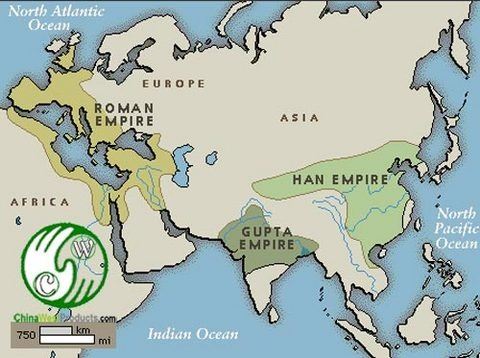 Image from quora.com
That's why, the roman alphabet style has been able to influence the Chinese script up to some extent as well. That's why, learning Chinese characters effectively mean mastering the very core of Chinese Mandarin.
As compared to the 1.348 billion English speakers scattered throughout the globe, majority of the 1.12 billion individuals belong to the region of China, Taiwan, and Singapore. Collectively referred as the Chinese peninsula.
CLICK HERE TO READ MORE ABOUT ECHINESELEARNING
Platforms you can use to learn Mandarin
Learning Mandarin Chinese is not something that you can accomplish in a single day. As said earlier, learning Chinese Characters will be the base for your whole 'learning Mandarin Chinese' journey.
Fortunately, we are living in the year 2021. A year where you can freely use the power of internet to master any foreign language, including Chinese.
Platforms like Italki, Pimsleur, Duolingo, etc are indeed quite remarkable for beginners looking to speak simplified Chinese like a native speaker.
But, in order to learn and remember Chinese characters while speaking to a native, you are going to need much more than automated bots and predesigned curriculum.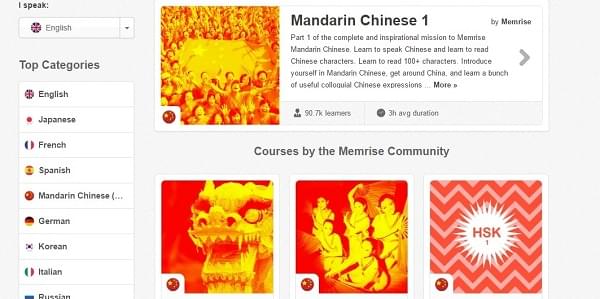 Image from Chinawhisper.com
Pre-requisites necessary to learn Mandarin
Well, there are no hard and fast rules/pre-requisites that you are going to need for learning a foreign language like Mandarin.
Your age group doesn't matter, your region of residence doesn't matter, your native language doesn't matter. All you going to need is the determination that most of the language learners lack.
That's because the whole 'learning mandarin' journey will not take a few days or weeks, it can go on for months before you can master Chinese as a language.
But having some basic knowledge of using a desktop/mobile and internet will definitely have a positive impact.
CLICK HERE TO READ MORE ABOUT ECHINESELEARNING
The concept of Mandarin Tones
Probably one of the most difficult part that requires to be mastered while learning Mandarin. Have you ever heard two or more Chinese songs? If yes, then you definitely know something about the Chinese tones and how the Mandarin speakers pronounce them.
Even though the Mandarin tones are not limiting, but the rising tone element in the Chinese pronunciation is quite prominent. Here are the 4 basic tones of Mandarin,
Tone 1 : qu (Departing Tone)
Tone 2: ping (Level Tone)
Tone 3: ru (Enter/Stop Tone)
Tone 4: shang (Rising Tone)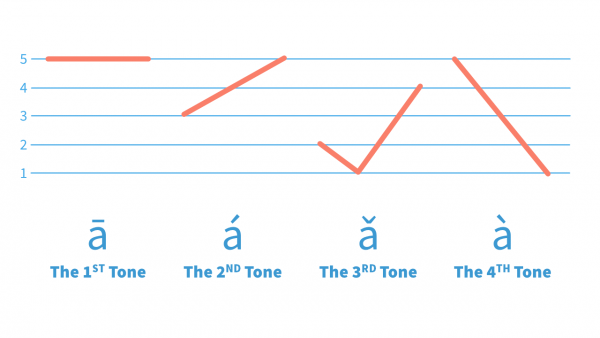 Image from chinesefor.us
Got some favorite learning platforms? Use them wisely!
Already narrowed down some amazing platforms for learning languages? That's really great! It shows the level of dedication you have to learn a new language.
Now, as a beginner, you have the complete right to utilize these resources/platforms wisely in order to effectively begin your Chinese learning journey.
Let me guess, among the list of your favorite learning platforms, there is definitely going to be You Tube included as well. Over the years, you Tube has indeed become a major language partner for studying Chinese or any other popular language.
But whichever YouTube tutorial you prefer, always go through the comment section at least once in order to ensure the quality of the tutorial.
Time to get in contact with your Chinese friends!
Got some close Chinese speaking friends! You really are in the luck today. There can be no better way to practice what you have learned so far in the Chinese course so far than trying to speak Chinese with you friends.
As native speakers of Chinese, they definitely have an innate understanding of the Chinese language as well as specific regional dialects.
Contact your friends today and tell them all about your expected outcomes and preferred platforms. Studying Chinese will become much more fun and easy with them.
What is the expert opinion?
In order to speak and study Chinese like a native, you need to master just one thing. The Chinese basic characters and how to pronounce them effectively.
Every ancient language like the Mandarin, has a set of certain traditional characters. No matter what tone or pronunciation we are talking about, these certain characters will remain same.
In other words, if you manage to learn the traditional Chinese characters, you can effectively read, write, and speak Chinese no matter the regional differences are.
The Chinese you will be speaking will be almost similar to that spoken in Taiwan, Singapore or neighbouring region.
CLICK HERE TO READ MORE ABOUT ECHINESELEARNING
Best platforms to learn Mandarin
With all that being said, now is the time to narrow down your preferred platforms list to a single solid platform for learning a new language.
But why is it important to select a single option instead of jumping from course to course? Well, if one thing that you are absolutely going to need to become a master of any new language, it is focus.
If you aren't going to focus on a particular platform to help you learn stuff related to a language, there's no point of trying.
And in order to master Chinese, there's only one platform best suitable for beginners. eChineselearning!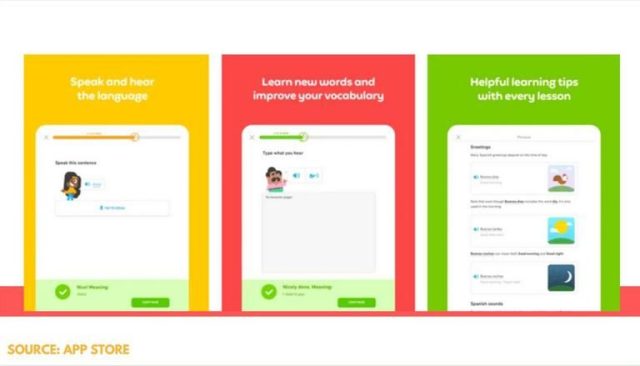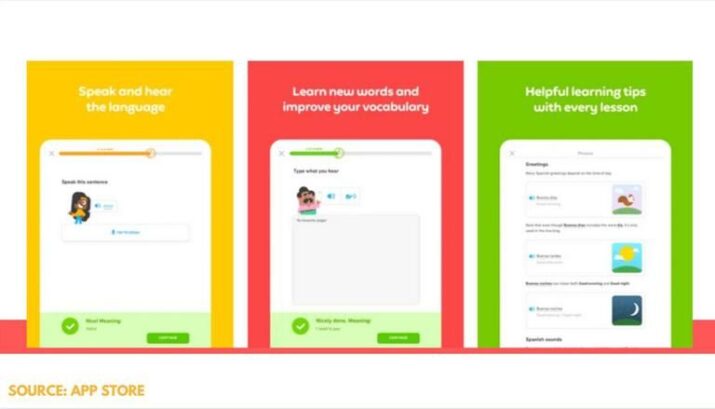 Image from republicworld.com
Best Way To Learn Mandarin
Welcome to eChineselearning !
Time to get yourself familiar with the eChineselearning platform and why exactly is it the best option to learn Mandarin? Unlike setups like Rosetta Stone, the eChineselearning program focuses on one on one tutoring dynamics to teach Chinese.
You can even learn pinyin alone if you want to. However, the series of lessons provided on the eChineselearning user interface already cover a wide range of topics.
Overall, the quality of tutors and lesson structuring is quite amazing for a platform this old. The platform however is more focused towards teaching proper tones more than anything else.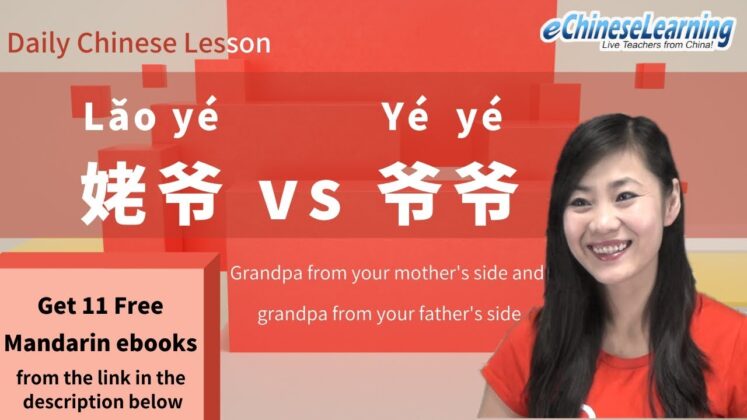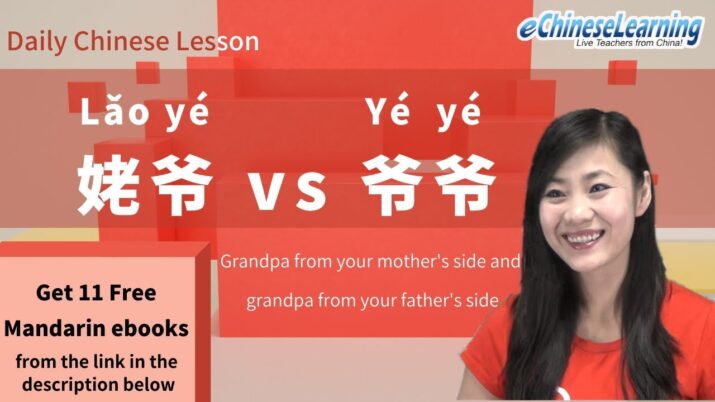 Image from youtube.com
The history of eChineselearning platform
According to official foundation reports, the eChineselearning platform began its operation in 2006. the first every company office and current headquarter is situated in the city of Beijing.
Globally, the eChineselearning program is well known for offering high quality Chinese language lessons for anyone who wants to learn Chinese. Focusing on Chinese words and phrases, mastering complex and long characters, and practicing on a daily basis. The 3 fundamental rules of the whole eChineselearning program.
The program is also responsible for designing and teaching special Mandarin language course in universities and professional bodies throughout the globe for all age groups.
CLICK HERE TO READ MORE ABOUT ECHINESELEARNING
Teaching dynamics
With their years of experience in the field of language teaching, eChineselearning has a very stable and easily to follow teaching method.
The classes are going to be one on one interactive based powered by instant messaging options. In other words, you can schedule a class for yourself within few minutes of messaging the platform administration or your respective teacher.
Plus, the teachers available on the platform are quite experienced and compassionate. They will be always ready to clear any kinds of doubts you have in your mind regarding the lesson so far. This will eventually be extremely helpful for you to master more complex characters as well.
CLICK HERE TO READ MORE ABOUT ECHINESELEARNING
Perfect use of 'Listening Comprehension'
I bet this is the first time you have heard about this term. According to linguistics experts, the term listening or learning comprehension means the ability of someone to comprehend a spoken language.
Lets try to understand that with an example. If you are learning Chinese for instance, then the perfect learning comprehension will mean your ability to speak Mandarin Chinese, narrate stories, and convey information in the Chinese language.
And with the one on one interactive class sessions available on the eChineselearning platform, that's all you are going to need to learn Chinese effectively.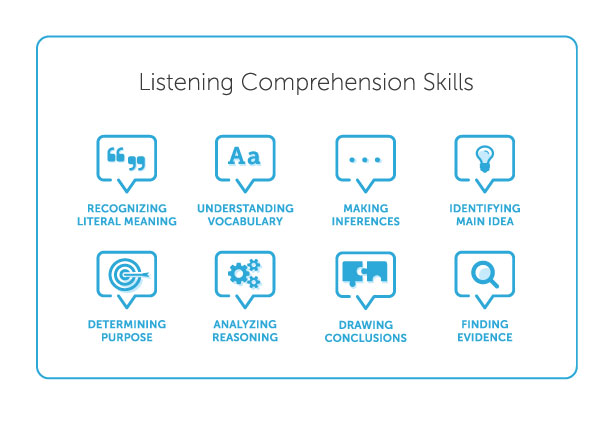 Image from blog.listenwise.com
My first impression regarding the platform
So, have I tried this platform? Yes, I have. There was a time when I had a remote supervisor who was a native Chinese speakers. Now, working on an international program of such a calibre, every one on the team was asked to learn Mandarin Chinese as a common way of collaboration and communication within the team.
As majority of the people on the team were from Chinese origin, the decision was understandable.
Guess what was the platform suggested by my Chinese friends for learning Chinese? You guessed it right, it was eChineselearning and the whole experience was amazing.
Are the teachers competent enough?
In my very opinion and what majority of the user reviews have to say, the teachers are super qualified and amazing to learn from. For a person who's looking to learn Mandarin Chinese through a series of effective one-on-one lectures, this is the perfect platform.
Th teachers aren't going to only help you learn Mandarin Chinese, but you will also be getting quite some exposure to the native Chinese culture and how speaking Mandarin Chinese influenced the Chinese society this much.
For me, a language learning experience is way more better than high end self-paced software.
What if I miss one of my scheduled classes?
To be honest, this is one issue that's associated with the eChineselearning platform since the day it was founded. You see, signing up yourself for an eChineselearning class is a commitment.
That's why, it is a good idea to clear off all your schedules on the time of the class. or you must schedule your class at a time when you believe you will be available to learn Mandarin Chinese from a professional tutor.
But what if you miss your class? Well, your progress or notes will be intact, obviously. But the platform is not going to entertain you with a refund.
CLICK HERE TO READ MORE ABOUT ECHINESELEARNING
eChineselearning and the possible impact on your language skills
Lets talk about the overall impact eChineselearning platform is going to have on your Mandarin Chinese learning journey. In my opinion, there's no better way of understanding the Chinese characters as well as practice them.
The tutors available on the platform will make sure that your language learning journey is going on well. And to be honest, they are very serious about their job.
This is the only reason why eChineselearning is also working in collaboration with top-notch universities and huge business empires where cultural diversity demands the students and the employees to learn Chinese language.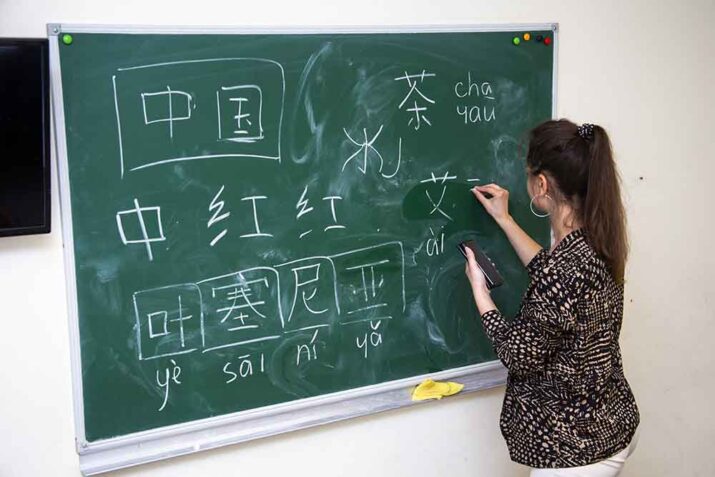 Image from chinaexpatsociety.com
All the pros of eChineselearning
You are going to get the most experienced and well trained teachers of the whole field. this will indeed play an everlasting impact on your Mandarin Chinese learning journey.
There's no other language available on the platform. this means that you are going to get Chinese lessons that are designed with zero divided preferences or effort.
The platform keeps on upgrading itself in terms of both blog post and newer lessons. Whether you are learning pinyin or any other specific Chinese language portion, you will be learning updated and recent content.
It is a great way to strengthen your ability to make commitments and then complete them.
All the cons of eChineselearning
There are a number of plans that are not going to entertain any kind of refund if you have missed the particular lesson/class.
You can't practically schedule your whole week's classes in a single day. But if you don't the available slots of your preferred teacher's class can fill up quite fast.
Most of the times, the classes can get rescheduled on their own according to the availability of the tutor.
If compared with other popular Mandarin learning platforms, the per teacher subscription charges are quite high .
Conclusion
Now, you surely understand the factors that are going to influence your Mandarin learning journey. But here are a few tips that will definitely help you to adapt to things quite smoothly and easily.
First, you need to get a solid timetable for yourself. If you are learning pinyin and Chinese plural nouns in particular through eChineselearning . These two segments will require additional effort and planning.
At the same time, you must include a practice session as well in your timetable. this will allow you to practice what you have learned so far. With consistent practice, you will start speaking Chinese sooner than you have planned to do so.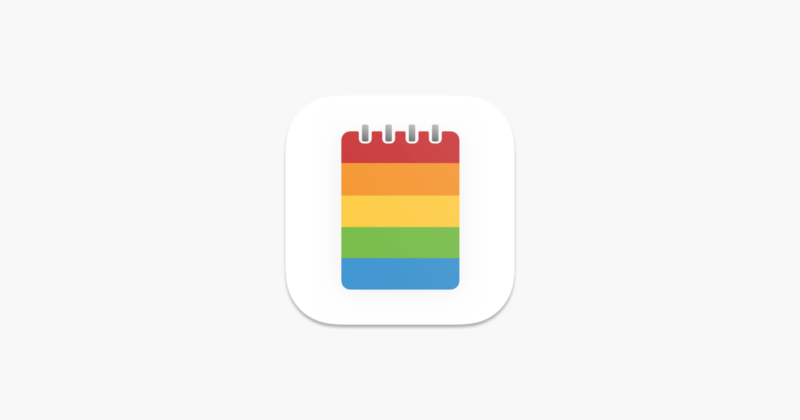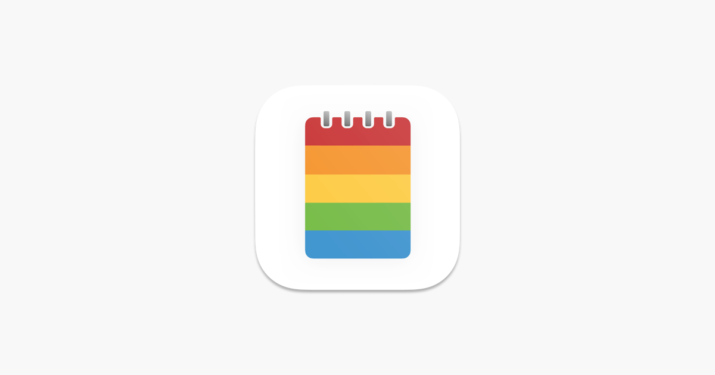 Image from apps.apple.com
Second, forget about what others have to say and focus on your goals. Build personalized vocabulary lists with full immersion, practice them from time to time and for specific occasions.
This will allow your brain to automatically adapt itself with various situations and words you need to speak in these conditions. Remember, the path you have chosen is yours alone. If your friends/colleagues start speaking some other languages earlier than you, it doesn't mean you need to compare their progress with yours.
Mandarin is way more complex and hard to learn than many other major world languages. You are going at an excellent pace if you can already see the results.
Third, try to know more about China. The people native to China, their tradition, culture, beliefs, etc. You may not fully understand this now but learning a language is not about using great apps or audio books in your free time. It is about getting closer to the traditions of the people who are the native speakers of the language.
And the good news for you is, China is quite open about its rich culture and people. You can find thousands of articles and videos online showing the values People of China have and how the speak.

Image from weforum.org
Fourth, learning new characters is great, but only if you believe that you need more practice as well. You see, characters are like the building blocks of a language.
If you are not going to give essential focus and practice to these blocks, there's no way you can get a solid foundation. You need to move in a step by step manner. Collecting and mastering every single block before moving to the next one.
This is the only way of learning the language of the People of China effectively.
F.A.Q.
Which Is The Best Platform To Learn Mandarin?
If you are looking for more resources to learn Mandarin effectively, I would suggest to switch to Pimsleur, Italki, or Duolingo, etc. But even according to experts, the best way of learning mandarin Chinese is by using eChineselearning.
The platform hosts the largest number of expert Chinese speakers that are available on dedicated time slots. As majority of these teachers are native Mandarin speakers, you will be learning Mandarin Chinese just the way of the native speakers.
And in my opinion, this is the best way of learning Chinese. You can go through as many platforms as you want for learning Chinese, but eChineselearning is the endgame.
What Is The Best Way To Learn Chinese Mandarin?
Again, learning Chinese is not something that you can do within a couple of days. you are going to need special attention and dedication for learning Chinese.
This is because of the overall nature of the Chinese language as well. You might be thinking that you are learning Chinese quite impressively, but when it comes to face to face interaction with a native speaker, there's no way you can communicate without proper practice.
So in simple words, along with learning Chinese through some platform, you need to practice your understanding of the language as much as possible.
CLICK HERE TO GET ECHINESELEARNING AT A DISCOUNTED PRICE
Like this Article? Subscribe to Our Feed!
Passionate in tech, software and gadgets. I enjoy reviewing and comparing products & services, uncovering new trends and digging up little known products that deserve an audience.