Best Software For Day Trading 2021: 7 Top Ones Tested And Updated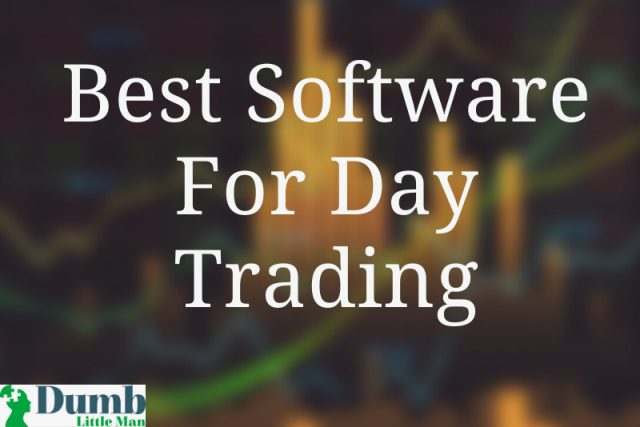 To reap the maximum benefits of day trading, you need to have the best day trading software. The best day trading software provides you with good trading signals, quotes, routing, and execution of orders. Day trading platforms give you access to market scanners and analysis tools to help make informed decisions. You can also automate your trade with the best day trading platforms and conclude business based on your approach. Whether you're an experienced trader or just a beginner there is a trading software platform for everyone.
List Of The Best Softwares For Day Trading:
Top investors choice: Trade Ideas
Best direct access broker: Cobra Trading
Best newsfeed platform: Benzinga Pro
Best analysis and news platform: Hammerstone Markets
Best trading journal and analysis tool: Edgewonk
Best trading software for beginners: Black Box Stocks
Most comprehensive trading software: Trader Workstation
Best Day Trading Software: Pick The Best Ones!

The Trade Ideas platform has among the best stock scanning software in the market. Day traders can filter and scan more than 500 associated trading data points.
With the many filters, you can create several combinations. Trade Ideas provides more than 20 pre-configured layouts for scanning, the most popular being the momo scanner and the gap scanner.
The monthly price for subscribing to Trade Ideas is inclusive of market data after Trade Ideas increased the functionalities set. The AI-based algorithm for stock screening distinguishes opportunities for stock trading ground on proven strategies.
Formulated trading scans and trading signals are available to all traders and Trade Ideas software tracks all trades available. When a strategy has been chosen, tested, and proven, it can be manually traded based on the automated trading API or results in the stock screener.
Trade Ideas platform also has free learning content and a trading room for beginners making it one of the best day trading software.
CLICK HERE TO READ MORE ABOUT TRADE IDEAS
2. Best direct access broker: Cobra Trading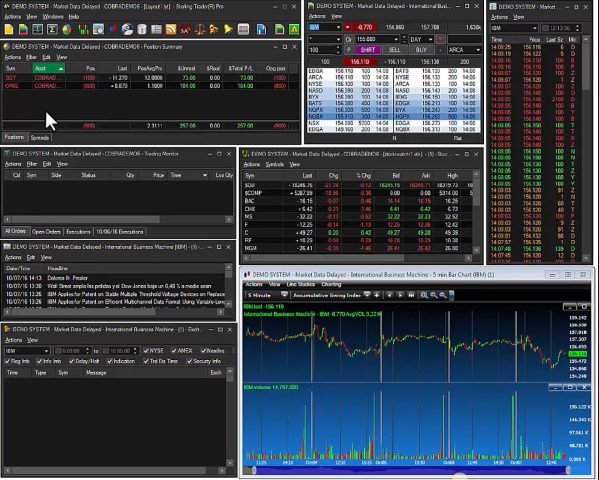 All day trading programs must have screeners, news feeds, and other technical analysis tools to accurately provide information on the best options, futures, and stocks. Further to that, trade implementation has to be incorporated to complete the trading process.
To execute a trade, there has to be a quick and precise direct market access broker to perfectly route and execute your order.
High frequency and volume day trading will require that you have good support whenever needed.
A direct market access market broker expects that you pay a fee as their trading commissions but with that, you get access to premium support, high-end platforms, and fast servers.
Active traders are able to save money with accurate and quick order execution. Known to be an organized day trading brokerage, Cobra Trading. Trade Ideas has the best market scanner around.
CLICK HERE TO READ MORE ABOUT COBRA TRADING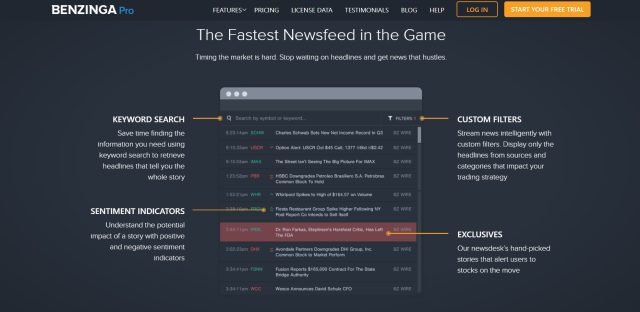 This trading platform is among the best for online brokers who want to have live market news, document releases, rumors, and other significant market news not announced in the other free outlets within a good time frame.
This trading platform is neither a charting software nor a brokerage. Benzinga Pro offers real-time news feeds that are second to none.
You get to have news feeds about insider trading interviews because of their direct market access to journalists and news desks.
They also have a lot more news content which regular subscribers don't get. Benzinga trading platform can be configured to run on more than one monitor.
This trading program covers almost every aspect of day trading is it is a particularly focused day trading program.
Mong the tools available in the Benzinga Pro package include stock market news feeds, market scanner, trading chat, charting tool, and options data screener.
It is a great trading platform for beginner day traders which also comes with a 14 day free trial for testing its features and functionalities.
It is an easy-to-use and powerful stock trading software that has recently added real-time price quotes to its offering.
CLICK HERE TO READ MORE ABOUT BENZINGA PRO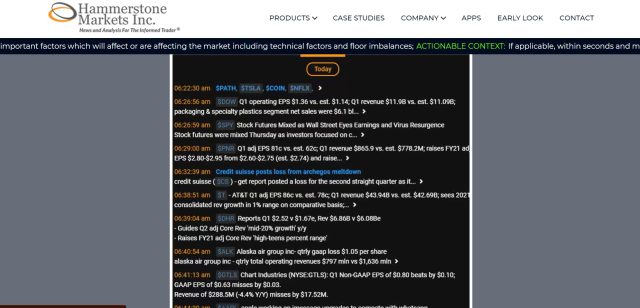 This is another excellent day trading platform focused specifically on providing news feeds to day traders. It can be accessed through your browser or mobile application.
As soon as you log in, you receive the most current news on your monitor. The research team posts the news feeds with a technical analysis of what is happening in the stock market.
With this day traders can research and analyze the cause for certain market movements before execution of any trading plans.
Hammerstone Markets offers its news services at a considerably lower cost than most other trading programs for individual traders but increases the price for institutional investors. You can this software together with Trade Ideas.
CLICK HERE TO READ MORE ABOUT HAMMERSTONE MARKETS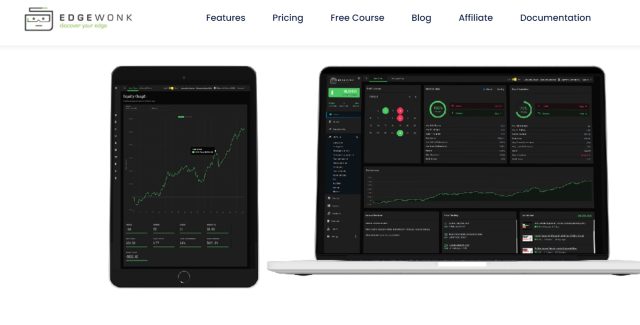 Day traders know the importance of having a trading journal for executing their trading strategies. Stock traders can import all their trading data to this trading platform for intensive technical review.
With the numerous opportunities in the stock market, this trading platform will help you do technical analysis for several trades.
It is most probable that you will recognize the most effective trading strategies and methods using this trading platform.
With this software, you will no longer have to execute trading tactics that don't prove successful in the long run.
While you can also use Ms Excel to keep track of your trading activities it will need a lot of manual work and lots of modifications.
Edgewonk automates everything for you after feeding it with your trading data saving you time and helping you focus and save time for more important things such as analysis and trading.
CLICK HERE TO READ MORE ABOUT EDGEWONK
6. Best trading software for beginners: Black Box Stocks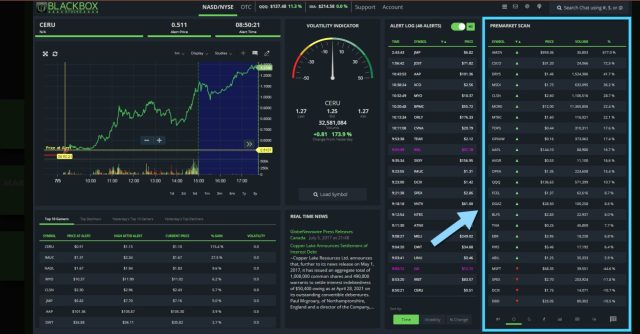 This is a powerful day trading platform that comes with unique features. This trading program provides excellent day trading stocks and options with a strong community of experienced traders.
The stock trading software provides precise real-time data with prices for more than 8,000 stocks and over 900,000 options contracts.
The trading platform provides day traders with free training on stocks on a weekly basis with a different topic on each session.
Being among the best trading software, Black Box Stocks has an exclusive algorithm with a pre-configured stock screener for ranking your trade alerts.
Its options scanner helps a trader to gain access to unusual activities in the options market as well as separate normal options trades from other interesting categories.
It is a perfect software for beginners who need day trading basics as well trading ideas. A day trader can export the results obtained from the financial markets scanner for further analysis.
It is an excellent trading platform for beginner day traders as they get technical indicators, charting software, a real-time news feed, trade alerts, and much more.
CLICK HERE TO READ MORE ABOUT BLACK BOX STOCKS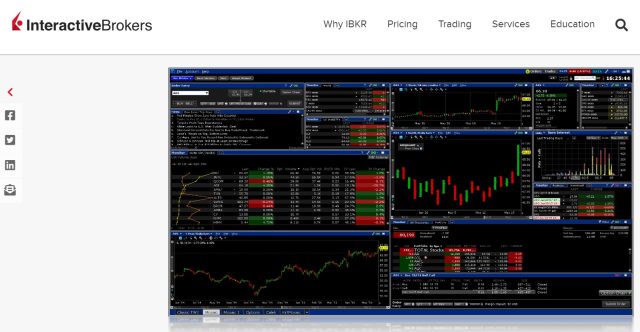 Owned by Interactive Brokers, this buying and selling software is well known to have a large collection of order types with access to more than 100 financial markets.
This is a technical analysis software designed to provide day traders with extensive order entry as well as management.
It has among the best technical indicators that can save your chart arrangements as templates to allow the reuse of the preferred layouts.
Trader Workstation also has a paper trading account which beginner traders use as a demo. A beginner day trader is able to practice paper trading within a risk-free simulated environment. The paper trading account gifts you $1M of virtual funds which you can reset any time.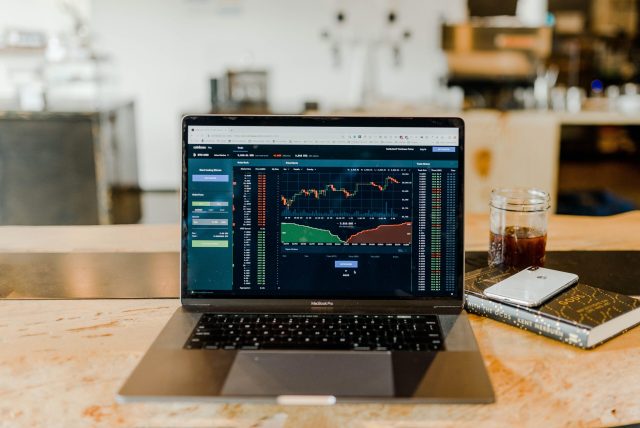 Investors can backtest day trade systems using the settings at the portfolio builder. A day trader can replay a strategy using past data to develop a trading strategy.
This Interactive Brokers trading platform can be accessed through a desktop program, mobile app, and web browser.
Trader Workstation provides a range of educational videos on Youtube including materials on futures trading, fractional shares, and how to display premarket charts.
This makes it to be among the best trading software in the market. Its wide asset selection and very customizable interface.
CLICK HERE TO READ MORE ABOUT INTERACTIVE BROKERS
How Does A Day Trading Platform Work?
To understand how a day trading software works, we will divide it into 4 sections: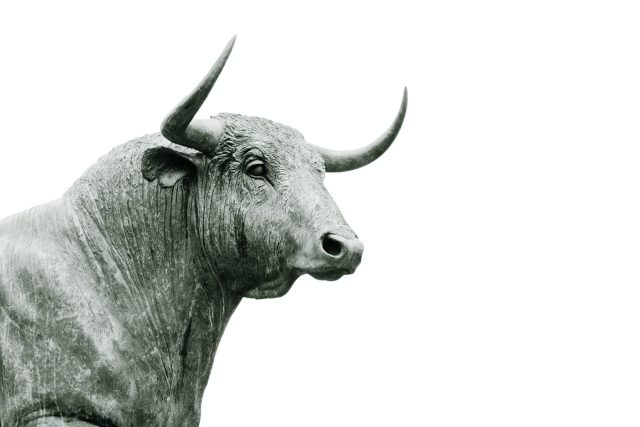 Data: You should know the current prices of futures, currencies, and stocks before your day trading begins. Futures and stocks are exchange-traded funds whose data is provided by the exchange, unlike forex.
Charting: Active traders will always want to chart stock prices using charting programs. Most of them provide essential technical analysis indicators of market performance. Using advanced technical pointers will allow a day trader to also backtest a training strategy. Trade Ideas does well in this area.
Trade Execution: A trader or investor will eventually want to get into trade executions after obtaining all the relevant stock market information he needs. To do this, a trade execution trading program will come in handy. A good platform will allow you to automatically execute trades as well as design any trading strategy using the (API) application programming interface.
Broker vs independent vendor: Most brokers online provide trading software associated with in-house arrangements but third-party programs platforms can be used. This is through independent brokers and software vendors that back such integration. Ordinarily, the third-party platforms have improved features enabling a day trader to deal with different brokers within the same interface.
What to Look For in Day Trading Platforms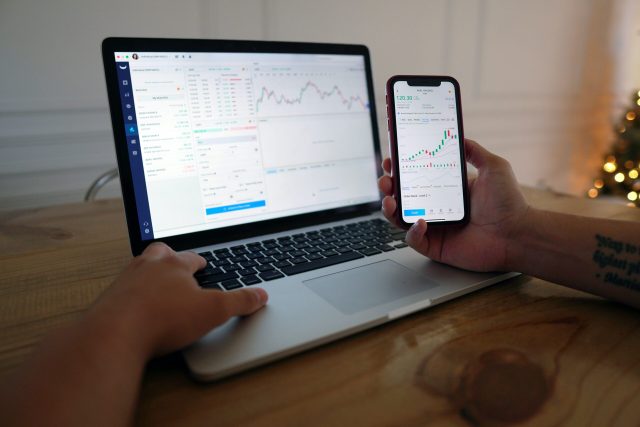 Day traders looking for extra features that are vital for executing their trade strategies cannot find consolation from the standard trading software online brokers provide.
You will however be expected to pay more for third-party trading software. Ensure you perform an in-depth comparison of the trading software available before settling for any.
Trading Needs and Cost
Costs: Day traders must find out the costs of running a day trading program. While it may be cheaper to opt for a cheaper day trading software, it may be costly in the long run as you could be compromising your strategies for trading. The cost for upgrading a standard software could be even higher than buying a premium package in the first instance. it would reasonable to find out if the software comes with extra costs or if it is part of the standard trading account. Investors can build ideas for free with Trade Ideas.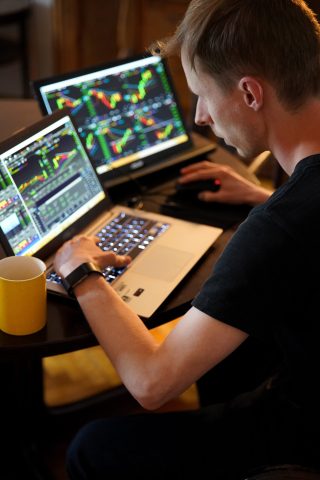 Are your needs being met: There isn't a trading platform that fits all the traders' needs. One may be needing an easy-to-use trading platform for tracking moving averages while another may need a more advanced platform that can work out multi conditional strategies. It is advised that a trader gets a free trial of his favorite trading software to practice trading with before making the purchase.
Technology
Speed of execution: Since time costs money, always make sure that the trading program is capable of swiftly getting in and out of trades. Browse the web for any reviews showing red flags for trade performance using the software. A few seconds delay can make you finish with unexpected results at the end of the transaction.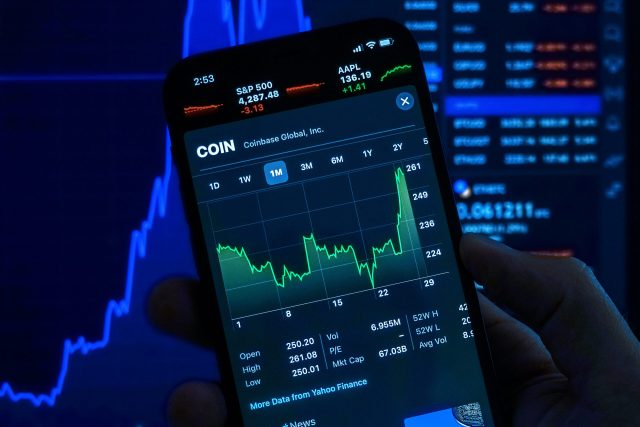 Features: Most day traders depend on slight price movements to be able to make profits. A trader who needs to monitor such price movements will require day trading tools such as specific data feeds, charts, certain market access, and news feeds. Most day trading programs include this as a standard in their platforms while others don't therefore if they are part of the standard package.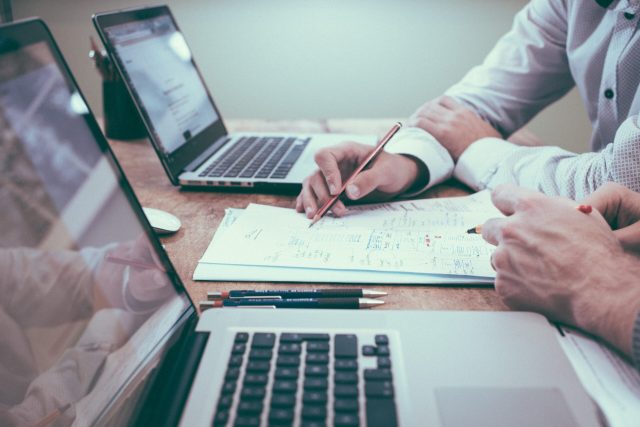 Accessibility: For a web-based trading program a trader only needs to have an internet connection to be trading online. You won't need any installations, updates, or maintenance of web-based software. For beginners, this is the best day trading platform. Advanced traders who require more elaborate algorithms will need the installable computer-based software however it will be a more expensive way of day trading.
Analytics: Experienced traders rely on the trading software for market pattern recognition, technical indicators, and buying and selling opportunities. A comprehensive day trading software provides the analytical features a day trader needs through a single user-friendly package.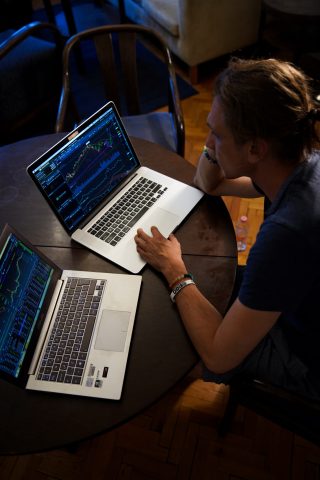 Forex Trading Software
The market is flooded with hundreds of forex trading software however finding one that fits your needs is not very easy.
Before deciding to get one, advanced traders should ask themselves about the kind of technical examination tools, resources, and information they need to improve their forex trading strategies.
Among the most prevalent forex trading software include: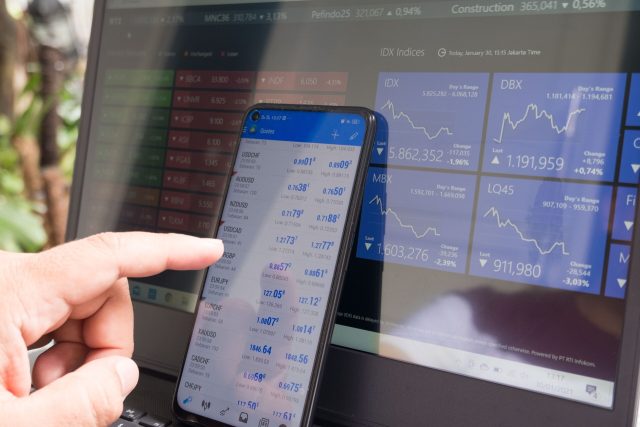 Trading signal generators: This software provides traders with the right levels to get in and get out of market positions.
Automated forex trading software: After programming trading procedures and rules on the software, automated trading will be done on your behalf.
Trading Platforms: These allow a trader to manually execute and manage forex trading.
Technical analysis software: These provide a wide array of technical indicators as well as historical charts for exchange rates.
Stocks Trading Software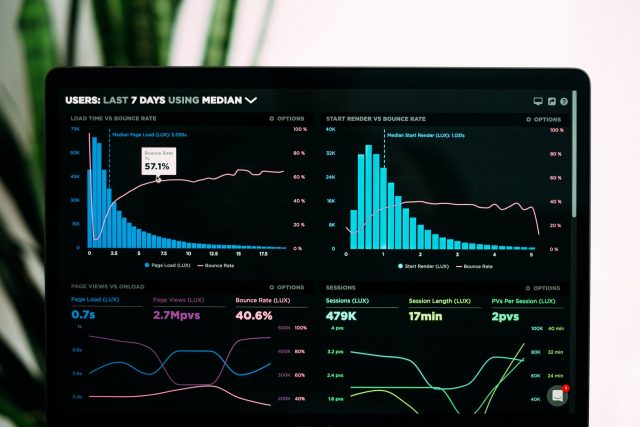 Day traders must pick the best software for trading assets bearing in mind today's volatile trends in the stock market.
Knowing that there are only a few stocks worth trading in a day, traders must therefore identify the profitable ones and make their move which is what separates a savvy active trader from the rest.
A good stocks trading software should have the following capabilities however also be sure to check their reviews on the web.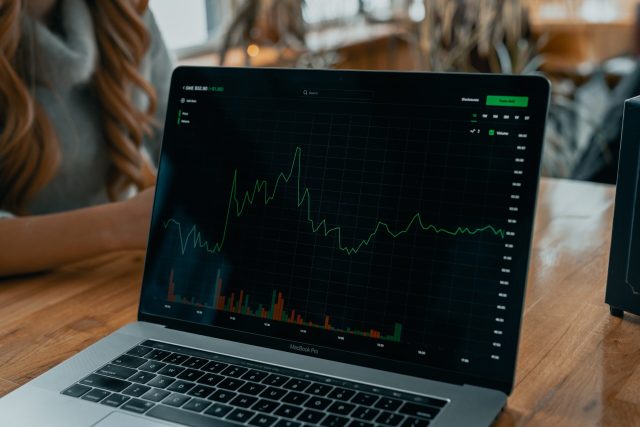 Charting tools: A charting program helps you interpret conditions in the market therefore get one with user-friendly charts and customizable options.
Backtesting: A proper stocks trading software should allow you to backtest your systems using historical data to let you know how successful your system can be before taking an actual trade implementation.
Portfolio tracking: The software should help track all previously done trades to help sharpen your strategies as well as note any mistakes.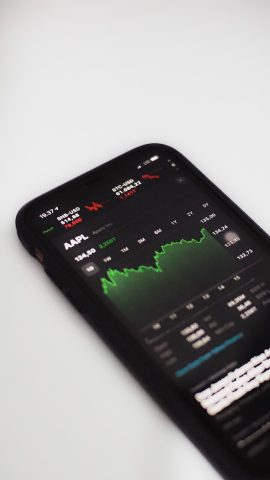 Market Scanning: This software scans the market for opportunities and brings to your attention interesting stocks.
Other Software Instruments and Markets
Penny stocks software: There are tons of penny stock trading programs to choose from. You will easily find them after searching on Google.
Bitcoin day trading software: These are platforms dedicated to helping traders execute bitcoin trades and the market for these and simulator software is still growing.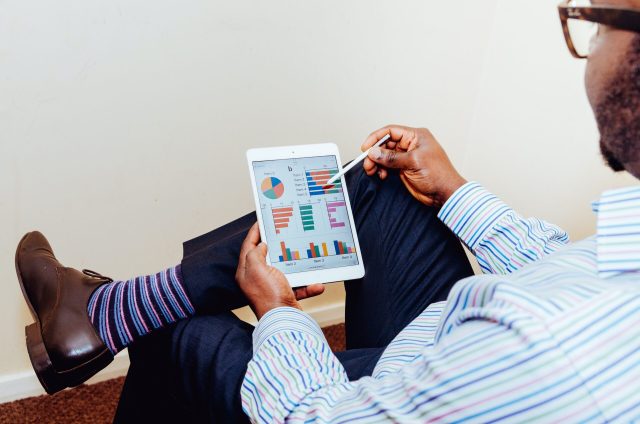 Emini trading software: Here, you can choose between specialist Emini software or generic systems. there are also many options for scalping software with lots of reviews online.
Software for NSE: This is software dedicated to the Indian market and there are many upcoming options.
Commodity trading software: These software programs are in huge supply to enable international commodity trading. There are several free trading software around.
Cryptocurrency software: Traders can choose between prediction software, manual alternatives, and robot. A trader can also get virtual software for money management.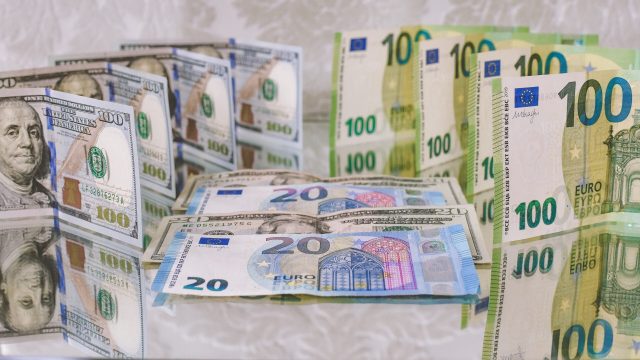 Journal Software
Active trading requires that you keep logbooks online to have all your previous day trades stored in a detailed account.
A journal software keeps a tab of the prices, dates, entry, and exit points to help you analyze your performance in the financial markets as well as help when filing tax returns.
Traders are able to identify past mistakes which he's them make better decisions in the future. Successful day trading activities need such a journal for analysis.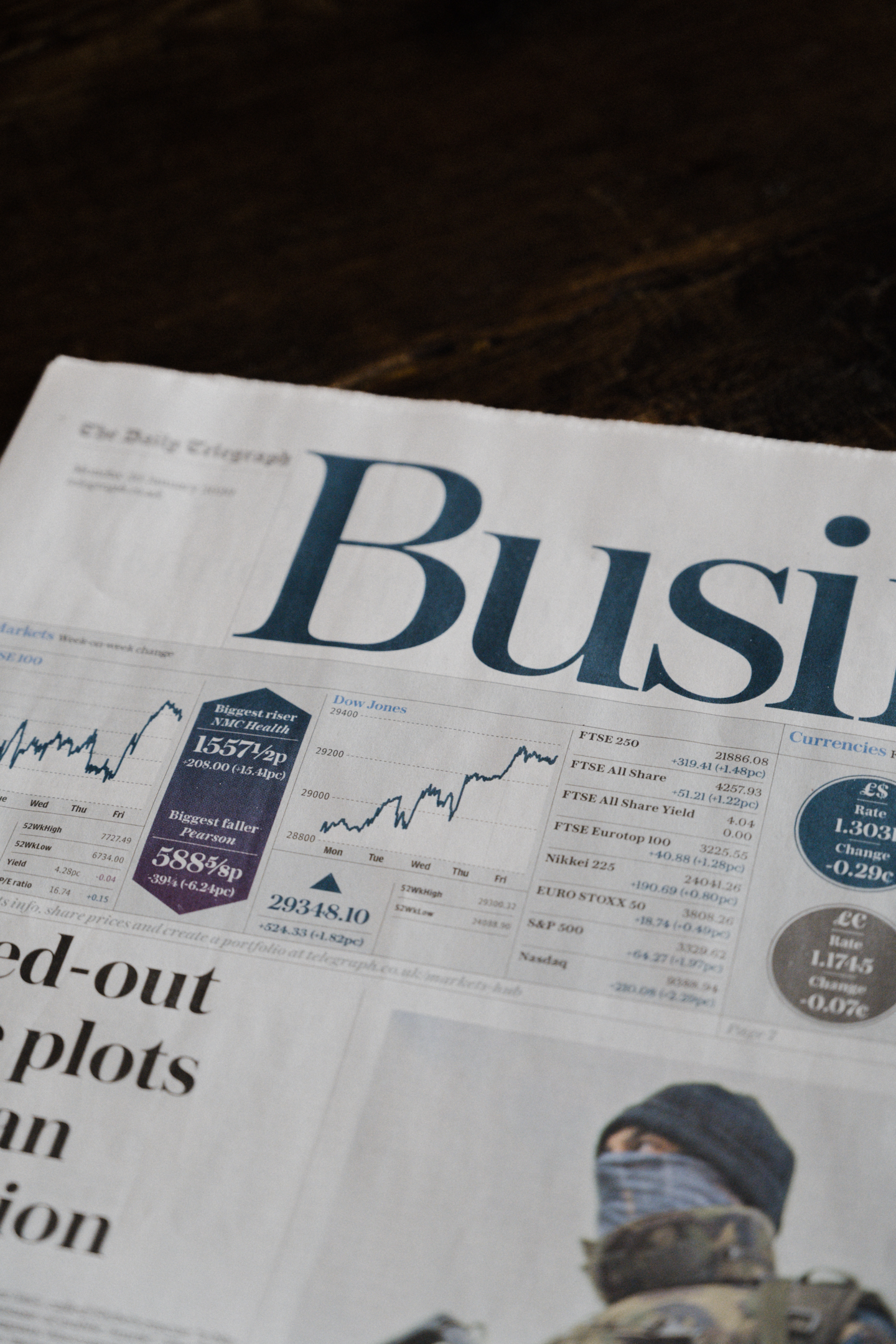 Other Popular Software
Always ensure that you compare the software with others in the market as many claim to be the best but have severe shortcomings.
The simplest software may also not be the best, especially if the above-mentioned essentials fall short. Among the popular and well-regarded software for trading include the following;
Linux software: It is known to be among the fastest day trading software with real-time data feeds.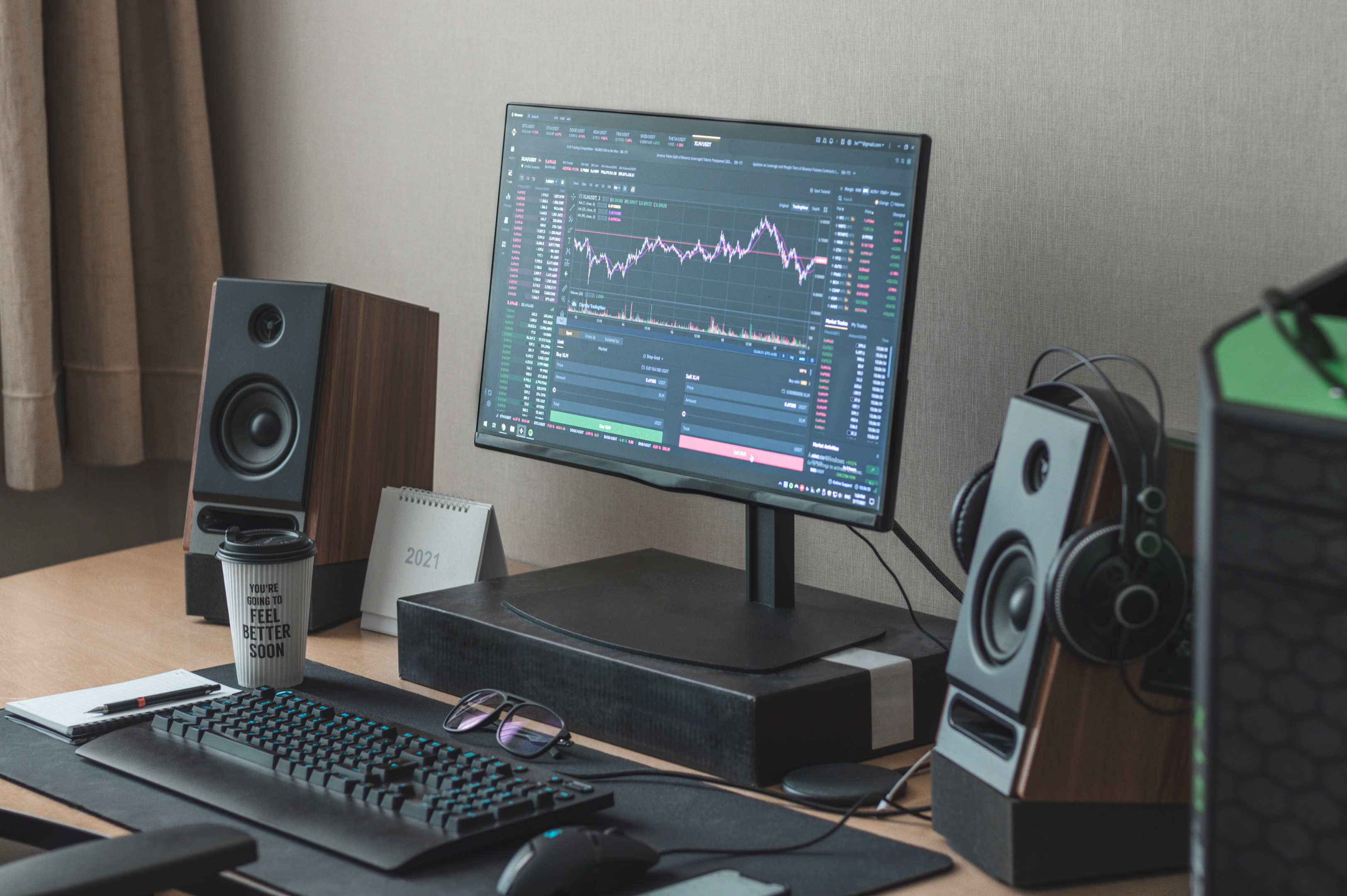 Trading View: Its leading charting tool provides traders with excellent market analysis and backtests capabilities. Trades can also be automated using this software.
TD Ameritrade: This platform has high popularity in the US and has one of the best day trading software because of its high review scores.
Algo Trader: People looking to day trade with customizable automated trading software can look into this open-source platform.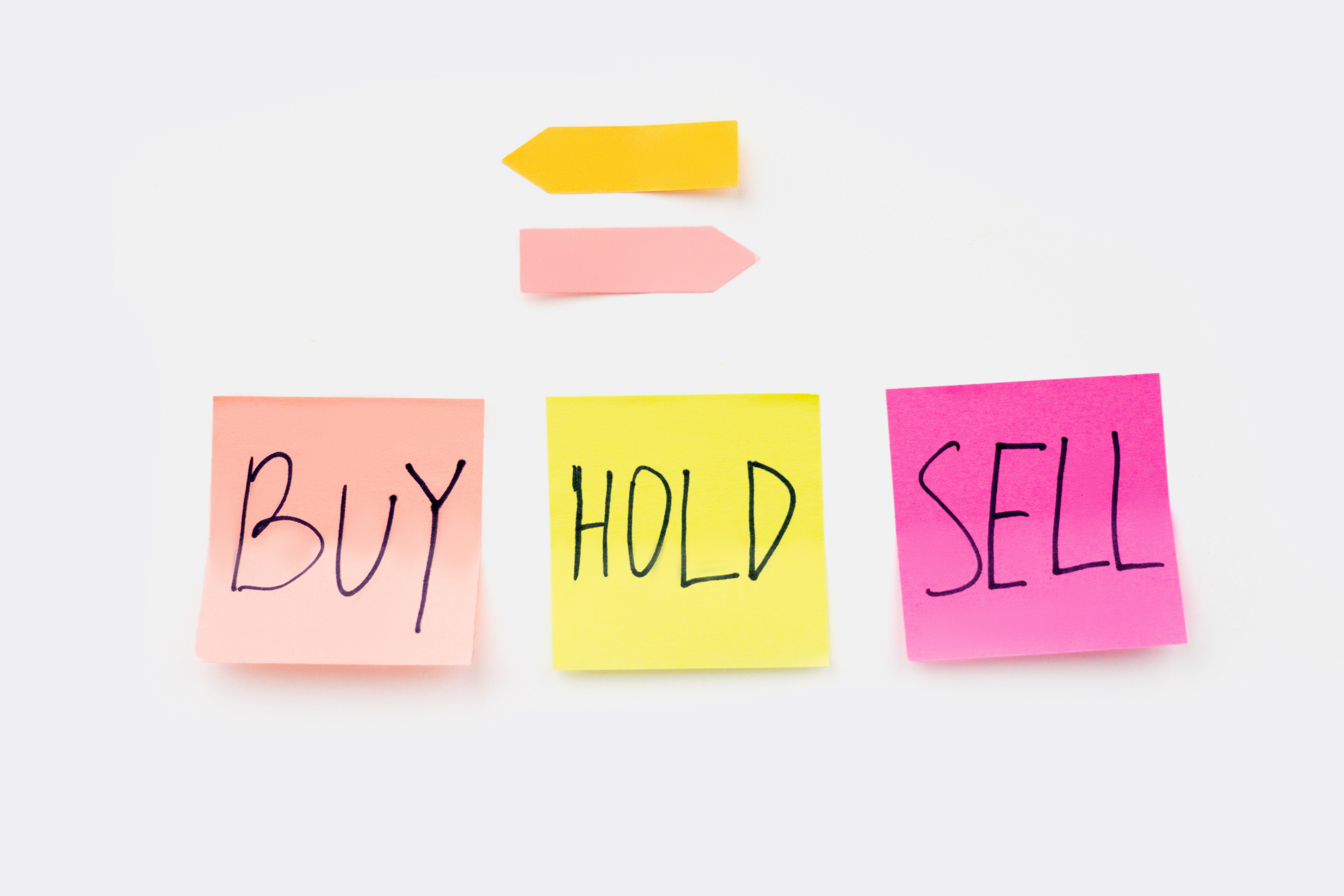 Zulu Trade: Also popular in the United States, you can copy traders or even trading signals.
JSE Software: This is known to be among the best software for trading in the futures market.
E-Trade software: E-trade is a fast, reliable, and nifty trading platform being used by all levels of traders.
Ninja Trader: This training platform lets traders design their own integrated indicators.
Software Strategies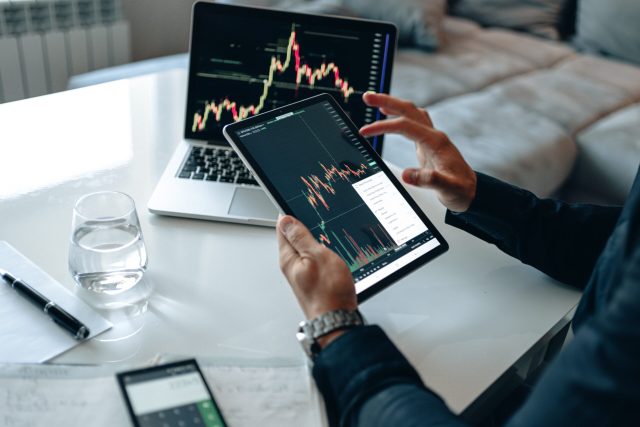 One of the most important decisions in day trading is having software that melodiously fits with your day trading tactics.
A trader who deals in forex with a simple strategy may not need to have third-party trading software for trading.
Experienced investors with complicated strategies may need premium trading software that has access to technical tools and indicators to help them make decisions.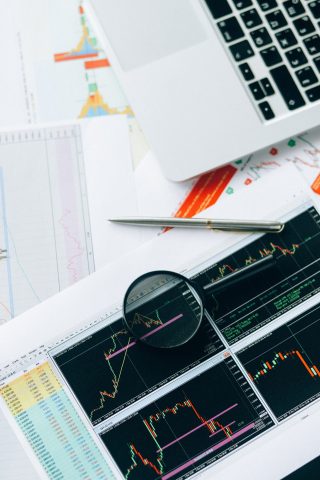 Demo Trading Accounts
Anyone in day trading knows that a practice account is vital for testing day trading software before using it.
It is also a good way of testing your trading knowledge with virtual money while using the real features of the software.
Area of Operation
One operation region may not be the same for another meaning software for the US and UK may not be the best for other markets like UAE or South Africa.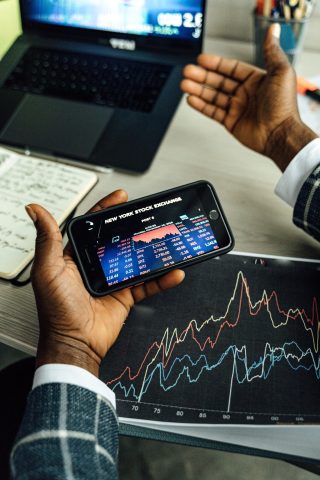 Software meant for other markets will not give you relevant news sources or data feeds to trade successfully. Complete software for the European market, UK, and the US normally come at a high price.
Guide to Day Trading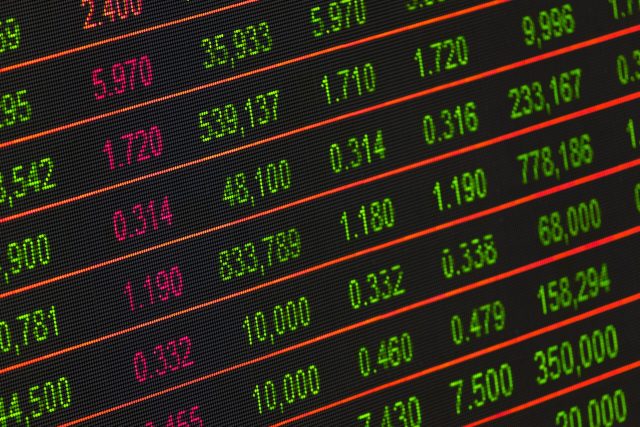 Day Trading Basics
The best day trading software provides technical indicators, charting, real-time data, as well as preset strategies for trading with potential for profit. The best online brokers such as E-Trade, interactive brokers, and Trade Station provide clients with API passage to exchanges such as NYSE and Nasdaq.
The best trading programs include mouse key trading as well as integrated hotkey trading. Among the platforms with these features include Trade Ideas, LightSpeed, and Cobra Trading. They are more expensive to maintain however they provide immediate trade executions.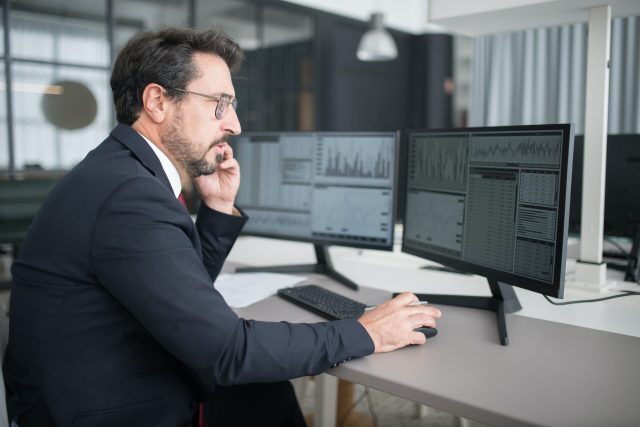 Day Trading for Beginners
Investors should understand that day trading can be daunting and needs total commitment. It may be harder than the average 9-5 job and the budget for day trading costs $25,000 at the least to start. A beginner day trader can start with a minimum of 10 trades per day and increase it to 300 or more daily.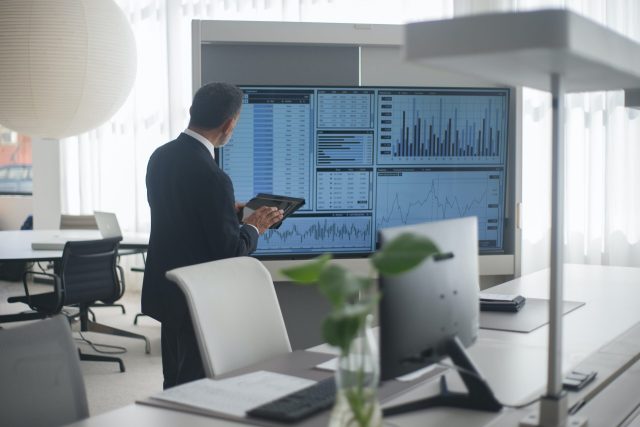 Automated Day Trading Software
This is one of the best day trading platforms that reduce human oversight during trade implimentation and strategies trading. Day trade automation keeps emotions and stresses out of your dealings. This results in better performance for many traders with more time for strategy improvement and analysis.
Swing Trader vs Day Trader
Day trading methods differ from those of swing trading. Your day trading software should fit the requirements based on your trading style. A savvy trader must prepare for what to trade as well as know the frequency. A trader interested in trading all assets will have to have different trading platforms' accounts.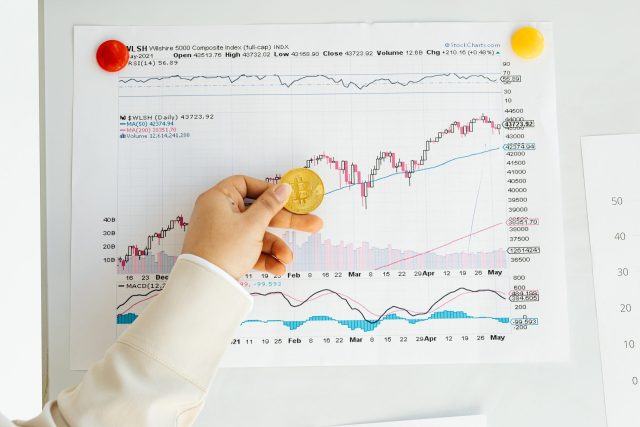 All in one Brokerage
These include brokerages such as TD Ameritrade, Interactive Brokers, TradeStation, and E Trade. Traders can deal almost all assets with one TradeStation account. You can engage in options strategies, ETF trades, forex trading, stocks trading as well as online retail broking. It's a great thing to have all that however having a more specialized platform may be profitable in the long term. Savvy traders start with trading programs and software tools.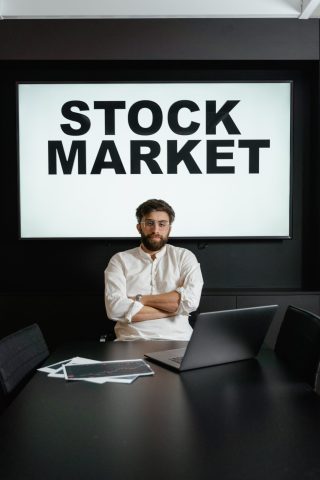 Trading Costs
You can have commission-free trading however it has to follow a preset order route. Commission-free trading means you have to agree to the online broker selling your order to third parties doing or doing an in-house matching to your order. Most direct access brokers charge a fixed commission for every trade or a fee of $0.005 per traded share. The higher your frequency of trading the lower the transactions become. You can also negotiate your rates with the online broker.
Types of Trading Platforms
Trading platforms can be accessed via computer software or web-based platforms. They come with free or low market data cost and integrated tools for analysis. A trading strategy improves its profit potential based on the trade implementation speed.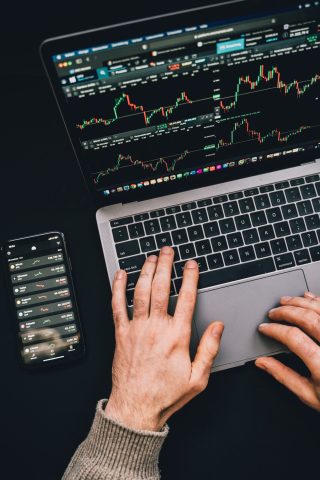 The PDT Rule and Options Strategies
This rule is for option strategies. Future contracts are the only assets excluded from the PDT rule. You can use your best strategy to trade options in the short term and you don't have to worry about the limitations of what you can trade.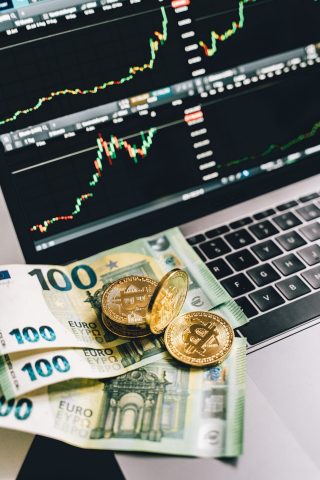 Pattern Day Trader Rule
The pattern day trader rule has been defined by the US securities and exchange commission to guard private investors. It focuses on protecting undercapitalized traders by restricting day trade numbers within a particular period of time. This makes a direct access broker in the US call for a minimum of $25,000 account balance for day trading. Traders can either maintain the minimum to freely trade or be restricted to 4 trades within 5 business days.
Identification of the Best Buy and Sell Strategies
There are various factors that influence your best strategy for buying and selling stocks currencies and futures. These factors are based on your budget, experience, and trading software. The frequency of trade of daily trade makes all the difference between a beginner and an experienced trader. Use day trading software tools to analyze your trades and get the best from their functionalities based on your trade execution needs.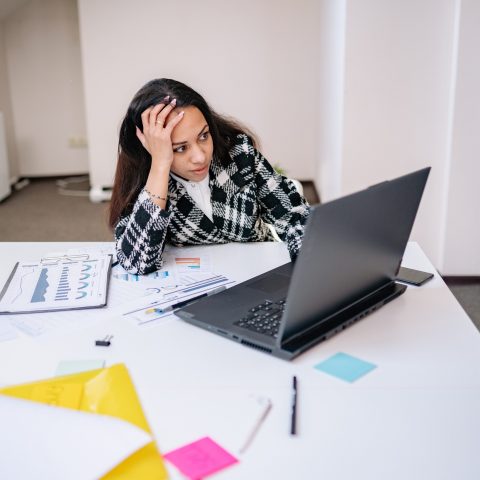 Choice of Broker and Analysis Tools
A good direct access broker needs to provide powerful tools for stocks analysis to its clients. Find out your broker provides the best day trading software tools for mac and windows, a mobile app, and web-based platforms. Trade Ideas provides among the most reliable trading tools however the Mac version is currently not available. Interactive Brokers also have a consolidated paper trading account with low trading costs, account minimums as you can hold costs while paper trading.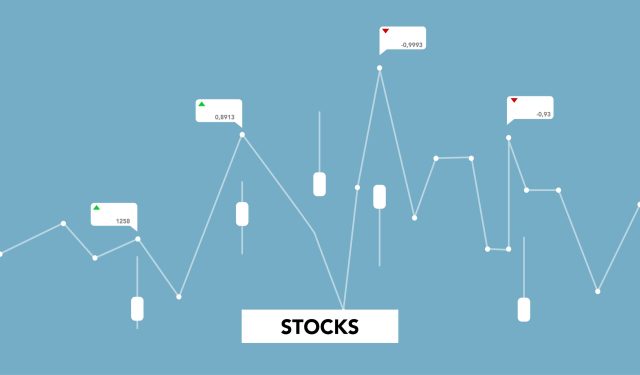 Cryptocurrency Trading
The difference between a buy and sell for cryptocurrencies such as Litecoin and Bitcoin is huge. Most brokerage firms greatly reduce cryptocurrency trading profits however the biggest advantage is that a trader can top up his crypto account using a credit card and gets pricing data without any charges. In as much, it is better for a day trader to trade stocks depending on low commissions for trading and solid stock quotes using the best trading programs.
When should you contemplate advanced technical analysis tools?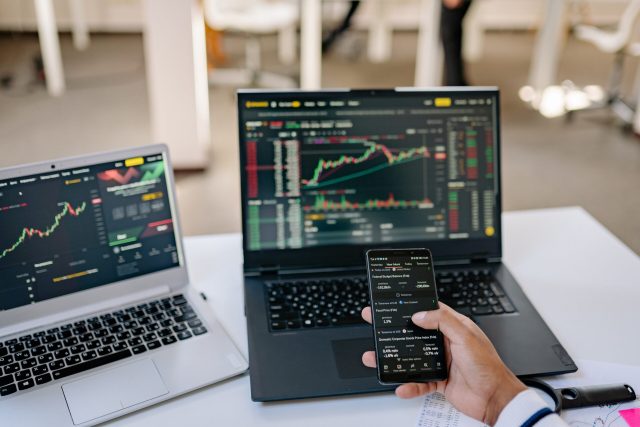 A dealer should consider using a day trading software when the advantage of using it is higher than the cost of the subscription. To actively trade you need to have a minimum of $25,000 in your trading account however beginners are advised to keep software fees as low as possible. With a brokerage account trading software you can still access technical indicators instead of purchasing a day trading account. Beginners can start with brokerage platforms such as TD Ameritrade, interactive brokers, Fidelity, and E-Trade.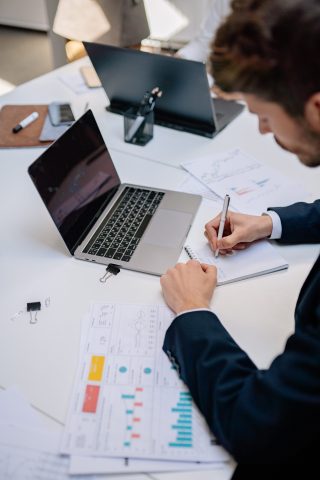 Is day trading worth it?
Unfortunately, the success rate for day trading is very low as many people fail to achieve the desired outcomes. It is said that it's only worth it for 10% of traders. Despite the numerous promising ads, the reality is still the same. To day trade, you must have excellent analytical skills, the ability to adapt and learn, as well as have high commitment levels. You will also be required to have a minimum of $25,000 for a better chance of succeeding in the long run. Other platforms may teach a trader how to grow his account to reach the minimum required for trading. Stocks trading is currently in the lower risk category of trading compared to trading assets and leveraged products' time value determinants. Using a simulated trading account is one of the best ways for a rookie to begin the day trading activity with tools for trade analysis and real-time data.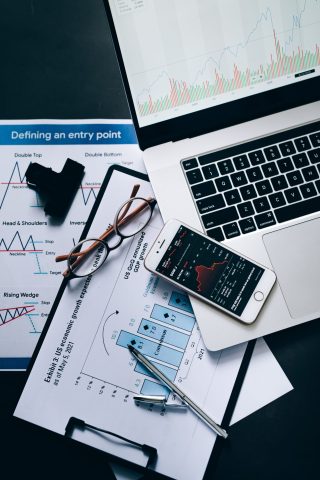 Beginner traders are advised to start by using free trading tools such as Interactive Brokers, TD Ameritrade E Trade, and Fidelity because they won't need to pay for account maintenance fees. A broker who only has a web-based platform is not the best because it is not efficient nor fast. A computer-based application works best while a mobile app helps you stay informed while you're on the move. Always go for the retail broker at your initial steps and paper trading then upgrade to a paid account after defining your strategy and seeing significant growth.
Why is day trading complicated?
To know how to day trade will take a lot of practice and market knowledge however there are factors that make it difficult.
Traders need to know that they are going against the professionals who have made a career in stocks trading. They have access to the best connections and technology, therefore, set up for succeeding even if they fail once or twice. It, therefore, implies more profits to the brokers by jumping on their bandwagon.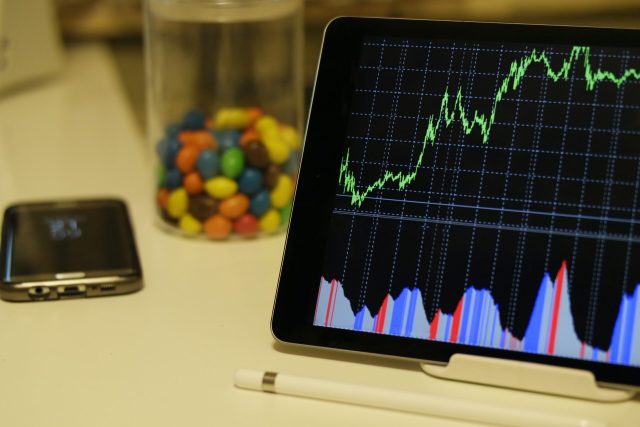 Stockbrokers also want a cut of the profits you have made and doesn't matter how small. Taxes have to be paid for any gains in the short term or any dealings you hold for less than one year at a marginal rate.
Private investors are vulnerable to psychological and emotional biases but professionals are laser-focused on their trading strategies.
How to Reduce Day Trading Losses
When an investor sees his day trades going down he can invoke a stop-loss order which is created to reduce losses on a security position. A stop loss for short positions is placed above a former high while a that for long positions below a former low. A stop-loss can also be based on market volatility.
For instance, if the price of a stock is moving at $0.06 per minute, a trader can invoke a stop loss $0.16 away from its price to give room for fluctuation before moving to your expected direction.
Determine how day trade risks will be controlled to prevent yourself from losing any more money in the stock market. Among other strategies, a trader can place two stop losses;
Mental stop loss: This is placed after the entry criteria are disrupted meaning you exit your position because the trade has made an unexpected turn.
Physical stop loss: This loss order is set at a particular price level whose risks you are tolerant with which is basically the maximum amount you can bear to lose.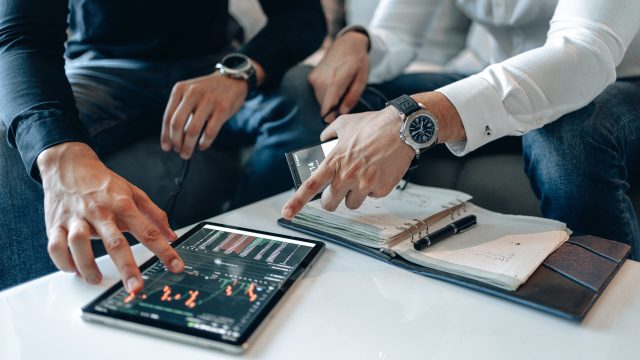 Whichever way you make trade exits, the criteria have to be precise enough to be tested and repeated. Always set the maximum loss per day that you can bear mentally and financially. In case of a loss, it is advisable to rest or take a day off then try again the next day.
After defining how and where you enter the trades and set a stop loss, analyze to see if it fits with your strategy and is within the limits of taking risks. If the risk is high, change your strategy to reduce it.
You can begin testing after making sure your strategy is inside the risk limit. A trader can go through past charts to check if the target or stop loss would have been affected. You Have at least 50-100 paper trades of this nature to see if it works.
If the strategy works, trade it in real-time through a demo account. If it shows profits for more than two months in the simulated environment, continue and use real capital to do day trades with that strategy.
Note that investors trading on margin (i.e. using funds borrowed from a brokerage) are exposed to sharp movements of the price. In as much as a margin magnifies the trading results they also do the same for losses therefore a stop loss is very important to have.
You can backtest your trading strategies with Trade Ideas before investing with actual capital.
Basic Day Trading Strategies
After mastering your own day trading technique, come up with your style and define your end goals. There are a number of strategies you can use to achieve profits. We have mentioned here below:
Contrarian Investing: This particular strategy assumes that any rise in prices will always reverse and go down. In this case, a trader short sells during the rise and buys during a fall in prices expecting that the trend will continue.
Trading the news: Whenever good news is announced about a company investors will buy then short-sell when they hear bad news.
Following the trend: A trader who follows the trend will buy when the prices rise and short-sell when the prices drop. This strategy assumes that prices are steadily rising and falling and will continue with that trend.
Scalping: A spectator scalps by exploiting little price gaps formed by the bid-ask spread. It mainly means getting in and out of a position fast within seconds or minutes.
It is not easy to comprehend day trading as it requires discipline, skill, and time and many have tried it and got disappointed.
Technical or Fundamental Analysis: Which is better?
Technical analysis takes the day. Traders are able to note patterns for short-term trading as well as trends. this ve very essential for a trader. Fundamental analysis is value-focused therefore better suited for investing in the long term.
There's however an evident disconnect between the intrinsic and actual asset price that can last a long time. The market's response to fundamental analysis is usually unpredictable in a short period.
Day traders however need to monitor such data as the volatility can give opportunities for trade exploitable through technical interpretation.
Conclusion
To achieve excellent results you need good trade ideas, the best day trading software, and a trading platform. Speed is very important for successful trading. All the mentioned day trading software mentioned here will require average monthly trading costs of $300 to continue using their trading systems, charting software, and other day trading tools.
Trade Ideas tops the list mentioned above due to its powerful stock screener tools for detecting early market movements. It is also accessible through mobile platforms for investors to stay informed while on the go.
Online brokers such as Interactive Brokers are good for day trading investors to buy and hold stocks. Pattern day traders execute hundreds of trades in a day having a higher trading activity than an average day trader.
CLICK HERE TO GET INTERACTIVE BROKERS AT A DISCOUNTED PRICE!
Like this Article? Subscribe to Our Feed!
Passionate in tech, software and gadgets. I enjoy reviewing and comparing products & services, uncovering new trends and digging up little known products that deserve an audience.