7 Best Second Chance Banks • Offering Another Shot To Your Banking Needs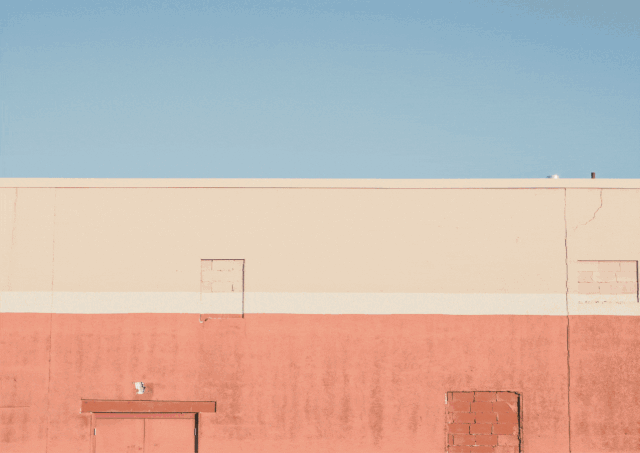 Believe it or not, Second-chance bank accounts promote effective and convenient banking services to people with negative banking history. Can this really be true? Well, it is.
Do you know unpaid overdraft fees or different bound checks will never allow users to get access to bank accounts? Here are some bank steps to help them!
These banks offer checking account services to pay bills online or deposit checks by making debit cards payments. Sounds impressive, right?
Not every bank or credit union includes second chance accounts, and some accounts offer reliable rates with great benefits. Let's get down to business to know more about second chance checking accounts!
Best Second Chance Bank in 2023
Top Consumer's Choice:

Chime

Best Clear Access Banking Account:

Wells Fargo

Best Minimum Balance Requirements:

PNC Bank

Best Overdraft Protection:

People's Bank

Best Second Bank Account Online:

Varo Bank

Best Mobile Banking:

Go Bank

Best Banking Account:

Radius Bank
What are Second Chance Banks?
Have you ever heard about a second-chance checking account? It's an account where the banks and credit unions will not check the banking history or ChexSystems report about what you did previously. What's a ChexSystems report? It shows the negative bank account activities such as unpaid balances and sudden closures.
Whenever a bank checks the banking history, it will automatically deny the application. But wait! Here, the second chance accounts have got your back! Here the bank will not check any previous details and will allow you to open checking accounts.
Basically, the credit union aims to help users build an effective banking record within the ChexSystems, making it an accessible process to users.
Why do you need a Second Chance Bank?
The most common question is that why people need second chance banking. Basically, it's a need for people who cannot access traditional accounts because of negative banking records. Second chance account will enable such people to make payments just like traditional accounts and build a better banking record.
Second-chance accounts allow people to build a better bank record and get a good reputation in different credit unions. Many of these accounts will not charge fees or high balance requirements.
Besides this, Second chance checking accounts offer exclusive benefits to such people. Sounds good, right? Therefore, it's an exclusive alternative to keeping money in a lockbox.
This is a much better alternative than just keeping money in your wallet or a lockbox.
7 Best Digital Wallets: Detailed Insight
#1. Top Consumer's Choice: Chime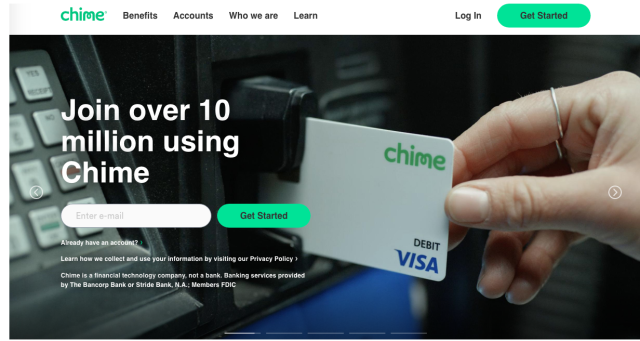 Chime differs from other banks as it opens an account for you at partnership banks. But wait! It still has Federal Deposit Insurance Corporation (FDIC) insurance. The bank n.a members FDIC will find it a secure place to save all their money.
You have to use chime through a mobile application, and it ensures a plethora of features to make the banking process highly convenient. And guess what? The mobile app is well-rated at the Apple and Google Play stores. That's how a chime account works!
Chime app works by letting the clients fee-free checking and saving options with depositing cash and a card. The chime is a challenger bank that ensures no fees without even having physical bank branches. Mobile features and saving accounts are the top options chime uses to provide credit reports and user-friendly services.
Besides this, chime also offers clients the option to paychecks deposited at least two days before. The account includes two automatic saving options to help the customers more. One provides the client's choice to evaluate the debit-card payments to almost the nearest dollars. The other option will direct a total percentage of all paychecks to the account.
Best Feature?
Whenever you get paid chime, send 10% of direct deposit into the Chime Account. YES! It converts a portion of the money to the nearest dollar upon each $500 deposit and sends the money through automated savings tools into the account.
Chime provides debit cards. The cardholders aren't responsible for any charges. The plus point is that clients can block transactions on the card through the app.
Who is it Best For?
If you are the one searching for simple and convenient services, chime has got you covered! The chime spending account and chime savings account are best for people who don't want to pay a monthly fee or balance requirement.
You can open a savings account with zero balance requirement and monthly fee. Open a chime spending account using the debit card and bill pay feature. Get a practical credit report with a large ATM network.
>> Read More About Chime Banking Reviews: Is Chime a Good Bank?
#2. Best Clear Access Banking Account: Wells Fargo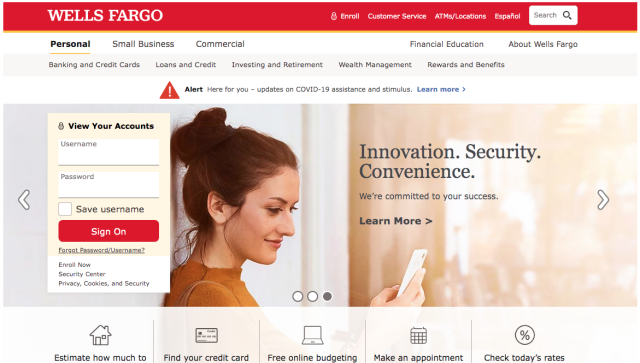 We talk about a clear access account with no overdraft fee; nothing can be better than Wells Fargo to offer exclusive second chance banking. The express business and high-end banking options ensure faster and user-friendly services to customers. The bank also has evolved with time through the robust mobile app and other online offerings.
Wells Fargo ensures a complete range of services: CDs, mortgages, money market accounts, checking accounts, and other personal loans services. However, the banks also include high rates compared to other banks.
What's more? Surprisingly enough, the bank features a plethora of easeful and convenient services to improve the banking experience. You can get complete access to the account through a branch, online, or over-the-phone services. Many features are present to aid you in managing the money and keeping it secure.
The plus point is that the customers can access advisors for complete investment guidance and get maximum discounts on opening the Intuitive Investor account. That's how it works! You will also get credit cards and can look up the credit score whenever needed.
Best Feature?
The best part is that you can effectively bank in person with about 13,000 ATMs and 6,000 branches. Whether you want to bank online and in-person, this bank offers you exclusive features while on the go. You can effectively send and receive money, get account alerts and pay maximum bills with many more services.
For instance, the bank will send you alerts if you plan to create a recurring payment but don't have maximum funds in one month to make that payment. It also ensures you have multiple options to transfer the funds and cover the overall amount.
Who is it Best For?
For anyone who needs a traditional or online bank in maximum states of the US within Columbia, Wells Fargo is an excellent choice. People who can put a minimum charge in the everyday checking or saving account will benefit from Wells Fargo as it will help you avoid the monthly maintenance fee.
People who want to access QuickBooks online or other options for handling financial affairs will find this bank reliable. You can compare to other national banks, whether online or in-branch services, as the bank offers effective interest rates.
>> Read More About Wells Fargo Banking Reviews: Is Wells Fargo a Good Bank?
#3. Best Minimum Balance Requirements: PNC Bank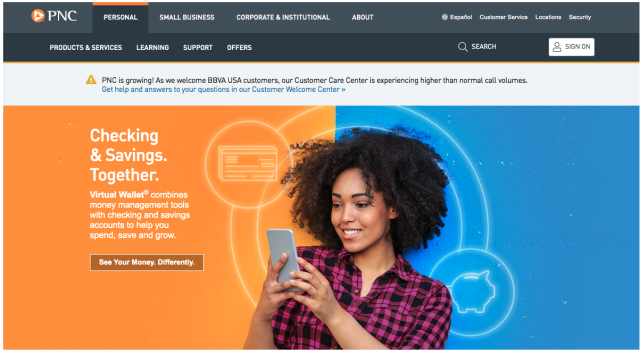 The next bank on our list is the PNC bank, known as one of the best banks to offer second chance accounts to meet customers' needs. NC's one basic checking accounts is PNC's virtual wallet spend online bill and mobile pay.
Unlike some banks, PNC does charge a fee for out-of-network ATM use, although it waives the first two fee charges per statement cycle. You'll also receive a $5 fee reimbursement per statement cycle for ATM fees charged by other financial institutions.
A spending account is the primary account and is a standard one that doesn't include interest for financial services. Moreover, it has no minimum balance deposit when opening an online account. You will get a PNC banking card that will work ideally in all PNC's fee-free ATMs.
It's time to earn interest with this reserve account. That's because it aids in helping the clients save money for unforeseen expenses. The account will only earn interest up to 0.01% APY on the entire balance over $1.
Best Feature?
For people who want to improve their budgeting and savings habits, PNC is the best choice. It works best for all the customers in the eastern states where the PNC bank is present. PNC's virtual wallet has online account management instruments that are more comprehensive than the same repairs at other banks.
The PNC bank accounts also work as standard savings account because it allows you to lock your earnings with a CD. The plus point is the fixed-rate CDs feature of this high-end PNC bank that's ready to access.
Who is it Best For?
For anyone who wants to direct deposits in both checking and savings accounts, this money market account is the ideal option, seriously. You can effortlessly check and interest-bearing accounts and get the desired products and services with a credit report.
PNC works best for people who want to work with fully developed and well-established investment accounts with proficient customer service representatives. Moreover, they look for a premier money market account to direct deposit money and get exclusive benefits.
>> Read More About PNC Bank Reviews: Is PNC a Good Bank?
#4. Best Overdraft Protection: People's Bank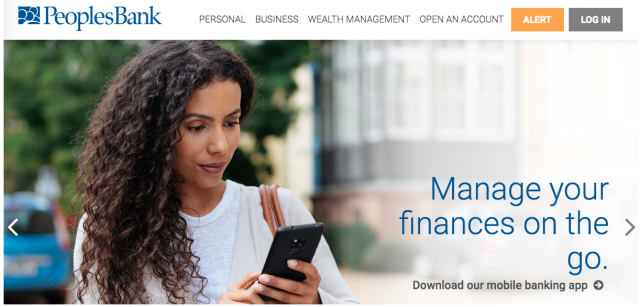 One of the exclusive Brick and mortar banks, People's bank, provides exclusive in-person service in addition to online and mobile banking. YES! You heard that right. It is no longer an exception to enhance credit score with the banks and credit unions and offer excellent results.
People's bank includes different deposit products like checking accounts, CDs, and saving options to help users manage money. It is also a budget-friendly option with a minimum deposit compared to others. The checking account has no monthly fee making the process simple for monthly direct deposits and a secured credit card.
Other than this, the bank has an average saving rate and the best overdraft protection that's proficient than the Washington savings bank. You will get competitive CD rates than many other traditional accounts in the U.SUS.
Best Feature?
People bank offers exclusive features with a complete selection for multiple products, including checking and savings account, brokerage accounts, mortgage, and other CDs options to make it more accessible. It also includes an effective saving rate than many other banks on the market.
Are you searching for a checking account with everyday use? This is the most exclusive account with no monthly fee. It includes the savings and checking account together to get the incredible deposit return and offer convenient access to funds.
Who is it Best For?
Who can get benefit from People's bank? This financial technology company includes no monthly qualifying direct deposit, making the option accessible for many users. With a wide variety of choices and different accounts, it is perfect for anyone looking for an online bank that works like a traditional bank account.
#5. Best Second Chance Bank Account Online: Varo Bank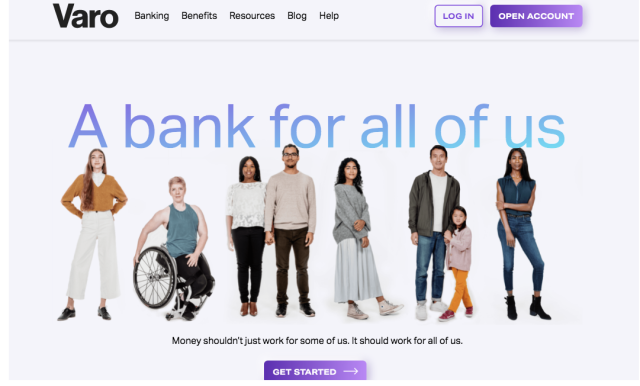 Another top second chance banking option is through the Varo bank that provides clients convenient second chance options without using credit reports and ChexSystems while applying. With no monthly maintenance fee, paper checking transfers, and foreign transactions, it is highly reliable.
Varo Bank Accounts are proficient enough to work reliably, and all their checking account and online saving account is FDIC-safeguarded up to $250,000 through Varo Bank, NA. NA; Member FDIC. The cash deposits and direct deposit features include foreign transaction fees with this mobile-only bank for assistance.
Varo conveys no-monthly fee or expense on checking accounts and savings accounts. You will pay no upkeep expenses, no overdraft charges if qualified, no in-network debit card charges, no unfamiliar exchange charges, no check card substitution expenses, and no exchange expenses. And no monthly maintenance fees.
You will require a couple of things to make a financial institution with Varo. However, precisely a Social Security number and a substantial government-provided I.DID. Direct store reserves are made accessible rapidly.
Best Feature?
Your Varo Bank Account will accompany a Varo visa debit card charge that includes an EMV chip for security. In case you need cash, Varo has collaborated with the 55,000 all-point ATMs organization, which claims 55,000 expense-free ATMs all through the U.SUS.
There are no overdrafts with Varo Bank. There is the option, however, to use Varo Advance. Varo Advance is a way of instantly accessing extra funds so that you can purchase without going into overdraft on your account.
Who is it Best For?
It is no longer an exception for people who desire a fee-free ATM network or get into total qualifying direct deposits.
It appeals to clients who want to get a mobile banking experience or open an account and avoid fees. Moreover, people who look for debit card replacement fees or online banking transactions with minimum deposits will choose Varo.
>> Read More About Varo Bank Reviews: Is Varo a Good Bank?
#6. Best Mobile Banking: Go Bank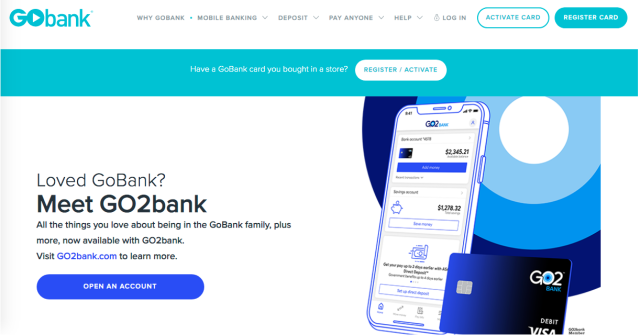 GoBank has made a unique approach towards second chance banking, and the account is effortless to open with an avoidable monthly maintenance fee. It offers no in-person service with different online features to meet customer needs.
Do you know GoBank is basically a brand of Green Dot Bank? YES! Despite offering different banking services, the Green Dot ensures the deposits reliably. It includes a wide ATM network while providing users free access to different ATMs and an avoidable monthly fee.
The bank also involves a Mobile check deposit option through the GoBank app, particularly when you sign up to get a direct deposit. It also allows users to get paychecks two days before the normal day making the payments earlier.
What about the cash checks? It's effortless with an Ingo Money app and takes ten days to make the funds available to account holders. But if you need the money immediately, you can pay fees to get funds within minutes. Or do you want to write checks rather than bill pay? Well, you can get dozen of checks for $6.
Best Feature?
The best part is that GoBank includes a money Vault account that's not truly a savings account. The banks and credit unions explain that it separates spending account from saving without earning interest. But guess what? You can develop excellent saving habits.
Another main feature of GoBank is that it will help receive money early. YES! You heard that right. That's because you can receive paychecks on time or two days before, and that's a significantly valuable advantage. You can tell the consumer reporting agency about any delay.
Who is it Best For?
People who find it difficult to open a checking account in any other bank will find online banking a more convenient and preferable option. The bank is perfect for people who want a simple online bill pay and deposit cash easily.
Moreover, it's an ideal choice for people to receive a direct deposit early or want a debit card or paper check feature. It will also be eligible for anyone looking for a large ATM network with an increased credit score.
#7. Best Banking Account: Radius Bank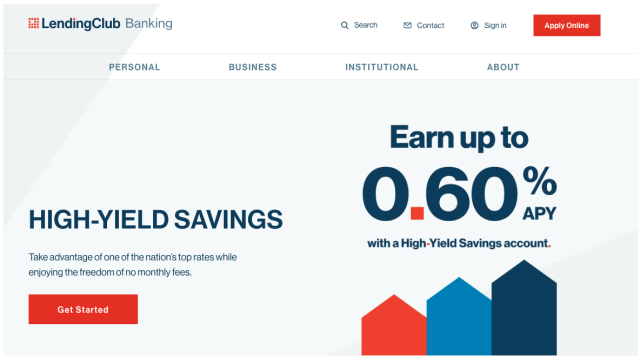 Lastly, we have this innovative bank with no minimum deposit and balance requirements after opening the account. It has different exclusive second chance banking benefits to provide users with a competitive experience. Let's take a closer look!
Do you know Radium bank has no ATM charges? YES! It's free unless to whom the ATM belongs. It further includes multiple CDs ranges with $500 or $1,000 minimum to open. You can get exclusive visa cards via financial services such as repairing credit, debit cards, prepaid debit cards, and other low introductory rates.
The plus point is that the reward checking account has no fees and interests on a minimum deposit of $2,500 or cashback services on eligible purchases. It also involves a minimum balance requirement and only requires a minimum deposit of $100.
Clients with unreliable banking records might not get access to Rewards checking accounts. But guess what? They can repair the history by choosing the essential checking account feature.
Best Feature?
Radius bank includes different features for direct deposit accounts. That's because it includes saving accounts, checking accounts, debit cards, deposit certificates, and credit cards options by providing ease to account holders.
Furthermore, the radius bank offers many exclusive benefits such as car loans, student loans, and even personal loans to the customers with early warning services. It is an excellent choice for people looking for competitive interest rates and the lowest monthly maintenance fee with minimum balance fees.
Who is it Best For?
Lastly, let's consider who can get the maximum benefit from the radius bank. Generally, radius banks should appeal to people who desire online banking and don't want to deal with traditional accounts.
It suits people looking for free access to ATMs worldwide. Moreover, the bank provides cashback on different debit card purchases and, most importantly, low-fee banking options with no hidden bank fees.
Best Second Chance Banks Comparison
| Bank | Monthly Fee | Number of Branches | Number of ATMs | ATM Fees | Minimum Balance |
| --- | --- | --- | --- | --- | --- |
| Chime | $0 | N/A | 0.50%  | $0 | $34 |
| Wells Fargo | $25  | 5200 | 0.01% | $25  | $35 |
| PNC | $0 | 2945 | 19,000 | No fee | $500 |
| Peoples | $2 service charges | 739 | 24,000 | $2 | $500 |
| Varo | $0 | N/A | 55,000 | $2.50 | No balance requirement |
| Go Bank | $8.95 | N/A | 42,000 | $3 | No balance requirement |
| Radius | $0 | N/A | 32,000 | $0 | $100 |
| Varo | $0 | N/A | 55,000 | $2 | No balance requirement |
How We Rank the Best Second Chance Banks?
Various banks have approached offering second chance banking accounts to customers. Are they not a bank? Or do they truly provide such perks? Let's consider in detail how we ranked the top second chance banking accounts!
Waived Monthly Service Fee
The first thing we considered was the minimum fees. Many second-chance accounts might include a $10 monthly service fee, but it can be waived if you meet the requirements offered by different accounts.
Overdraft Options
Another thing we considered is the overdraft options, such as overdraft fee protection for the second chance checking account. Do you know it won't require any fee for overdraft protection? That's how the overdraft features work!
Conclusion: Best Second Chance Bank Account
Overall, second chance banking includes various regular checking accounts with reduced spending options and monthly maintenance fees. Besides this, these basic accounts will help you get back in a bank if the ChexSystems and credit score history doesn't allow you to get a standard account.
Don't you want to rebuild the banking options? Here the second chance banking has got your back! But wait! These accounts don't include the entire services offered by traditional banks. Have you got that? See the difference!
Here, some credit union and bank account offer people second chance banking features to help stabilize their financial life. Sounds good, right? CheckingExpert helps people open second chance banking with ease and least mobile deposit, seriously.
Chime is the top choice with effective second chance account options and no monthly maintenance fee. These credit unions offer effective credit check options with low foreign transaction fees to provide you exclusive benefits.
Second Chance Banks FAQs
What banks offer second chance accounts?
There is no exaggeration in saying that banks love to make money and offer additional second chance accounts for a healthy financial future and secured credit debt options by reducing the risk and allowing clients to remain in the banking system.
Unlike traditional bank accounts, second chance accounts provide users with troubled records while telling them that they can bank responsibly. Different banks such as Chime, Wells Fargo, Varo, and People's bank are beneficial to provide exclusive second chance accounts and online banking features.
What is a good second chance bank?
Although all banks on our list are excellent financial institutions known to provide second chance checking accounts throughout the world, for instance, Chime has an excellent reputation in promoting increased performance when we talk about second chance accounts.
Either it's about student loans or debit card purchases, Chime comes with no minimum deposit and overdraft fees to provide people with an overwhelming experience. It partners with Bancorp bank and Stride bank to provide effective second chance banking and performance.
Can you be denied a second chance bank account?
YES! You can even get a new account when on ChexSystems. Do you know that getting backlisted doesn't mean that you won't access checking and other accounts?
What's more? Some credit unions offer users second chance checking accounts that are far more effective than a traditional bank account, as illustrated by credit unions. Whether direct deposit or prepaid debit cards, this online bill pay option is second to none.
What is the best second chance bank that offers a checking account?
Wells Fargo is one of the most innovative online and mobile banking accounts with a checking account feature that provides additional performance and reliability. The basic checking account comes with a monthly service fee of $10, which you can only waive if you meet different conditions.
When we talk about the Wells Fargo checking account, it includes multiple options with four different versions that require a minimum opening deposit of $25. The bank features an everyday checking account with check-writing and debit card privileges.