PNC Bank Reviews: Is PNC a Good Bank?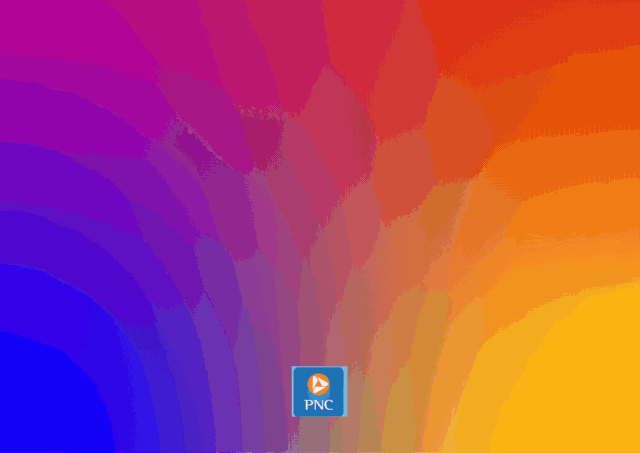 Before we go into detail about the PNC bank review, PNC Bank is known as one of the largest banks in America. The bank has more than 9000 ATMs, and there are almost 2500 branches today. You may think of PNC as your next choice with its exclusive features and multiple benefits it provides.
Are you trying to find two accounts in the same bank? Then, this PNC bank review will help you find out everything that's necessary for you to know regarding PNC bank's standard checking or savings accounts.
Furthermore, this bank, according to assets, is the 7th largest bank. Each customer can earn almost $3000 as a sign-up bonus and checking, but this depends upon their location. All the long and short-term savings combo is known as virtual wallet account.
The trio of things known to be growth, spending, and reserve comes respectively with a valuable set of charge tools. But wait! The short-term savings interest is low, and it will also take a small effort to avoid a monthly fee on a checking account.
PNC Bank Reviews: Topic Overview
Understanding how bank accounts work can be overwhelming at first glance but we're here to help break it down so that anyone can understand it!
Check out our comprehensive review of PNC Bank's services below: -What are the benefits? -How does it compare against other banks? -What are the Pros and Cons -Who is it best for?
Everything you need to know about PNC Bank in one place. We've got the details for you.
What is PNC?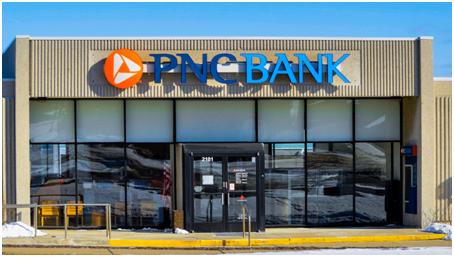 In 1983 two companies, national provident corporation and Pittsburgh national corporation, established PNC bank. This bank is a holding company and offers a financial service based in America. The headquarters of the PNC bank is in Pittsburgh, Pennsylvania.
It was on 1st June 2021 when listed as the seventh most prominent bank in the U.S. With over 9000 ATMs and estimated 2000 branches; its functions spread almost to 27 states.
On 31st December 2017, the bank had 5.3 billion dollars ineffective credit loans, including 73 billion dollars in consumer loans and 147 billion dollars in commercial loans.
PNC is operating on the biggest treasury controlling businesses and for the assets-based finance syndications while ranking as the second biggest lead arranger in the U.S. Here is the detail to PNC bank!
What are the Features of PNC Banking?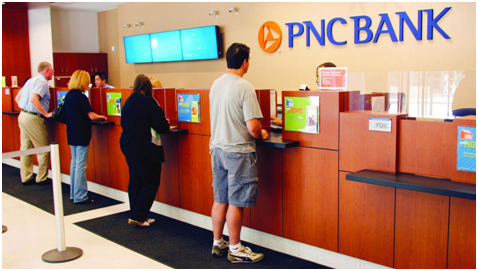 For people who want to improve their budgeting and savings habits, PNC is the best choice. It works best for all the customers in the eastern states where the PNC bank is present. PNC's virtual wallet has online account management instruments that are more comprehensive than the same repairs at other banks. Following are the features for your PNC bank account:
Virtual Wallet
The PNC's virtual wallet has three packaged as one. There are different words for the Starbucks sizes beverages. PNC virtual wallet uses another lingo so that it can brand all its deposit accounts.
SPEND
Many regular checking accounts may earn interest depending on PNC virtual wallet; the minimum amount is 25 dollars so that you can open the PNC virtual wallet account. But wait! If you plan to open your virtual wallet online, the minimum balance required is $0.
RESERVE
For your short-term saving goal, the PNC bank has designed an interest-bearing checking account. The least you need for your virtual wallet to earn interest is $1. But wait! You don't need any minimum opening deposit for the virtual wallet.
GROWTH
Here is online savings account for your longer-term savings and does not require any minimum account balances to start.
Ready to access
The PNC bank accounts also work as standard savings account because it allows you to lock your earnings with a CD. The plus point is the fixed-rate CDs feature of this high-end PNC bank that's ready to access. You will need to commit for seven days if you want to access your funds. Generally, three and twelve months are the standard terms.
Credit Cards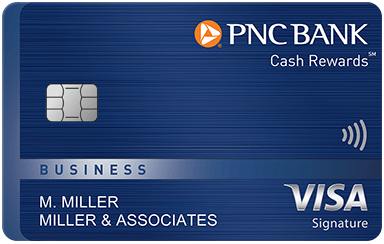 PNC bank gives the customers a little handful of credit cards, which includes a traveler's card and a cashback card:
Core Visa Credit Card
Cash prize Visa Credit Cards
Premier Traveler Visa Signature Credit Card
PNC points visa credit card
Other Financial Products Offered By PNC Bank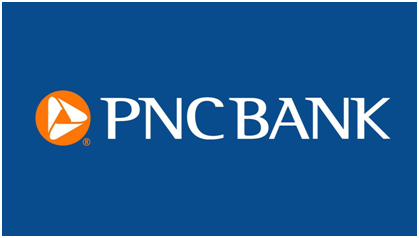 PNC Bank also has a mind-blowing range of offers
Refinance mortgages
line of credit and personal loans
Purchase mortgages
auto loans
student loan refinancing
lines of credit and home equity loans
Student loans
Individual Retirement Accounts (IRAs)
529 plans
Small business retirement accounts
financial planning
private banking
PNC Customer Service
There are many ways to get support from the PNC bank. The customers can visit one of the brick-and-mortar PNC locations, or you can also visit its FAQ page. Moreover, you can also send a tweet at @PNCBank_Help to enjoy immediate customer service.
Telephone services are available all week. You can also reach the representatives at 1-888-762-2265 on weekdays from 7 am to 10 pm ET and on weekends from 8 am to 5 pm ET.
PNC Bank has a mobile app for online banking on android phones as well as iPhones. With the mobile app, the customer can check account balance, direct deposit checks, pay bills and transfer money. The mobile app has an outstanding rating, no doubt. On IO, the PNC online banking app is ranked as 55 for finance with 4-5 stars.
How does PNC checking and savings accounts work?
Let us discuss in detail the PNC checking and savings account features!
Checking accounts
PNC's one basic checking accounts is PNC's virtual wallet spend online bill and mobile banking pay. If a person uses non-PNC ATM, some ATM usage fees may be reimbursed by the bank depending on where the person lives. Generally, the machine owner might charge a little separate fee.
How does the spending account work?
A spend account is the primary account and is a standard one that doesn't include interest for financial services. Moreover, it has no minimum balance deposit when opening an account online. You will get a PNC banking card that will work ideally in all PNC's fee-free ATMs.
Unlike some banks, PNC does charge a fee for out-of-network ATM use, although it waives the first two fee charges per statement cycle. You'll also receive a $5 fee reimbursement per statement cycle for ATM fees charged by other financial institutions.
How does the reserve account work?
It's time to earn interest with this reserve account. That's because it aids in helping the clients save money for unforeseen expenses. The account will only earn interest up to 0.01% APY on the entire balance over $1
How Virtual Wallet student account works?
Another option is available for military banks, mainly students, as the account features additional benefits for almost six years. The students have no monthly maintenance fee on monthly direct deposits. However, the military version comes with a reduction in qualifying fee waived requirements, and that's an exclusive benefit.
When compared to other traditional or brick-and-mortar banks, PNC offers a lower monthly maintenance fee and offers a low minimum balance to waive fees.
Savings account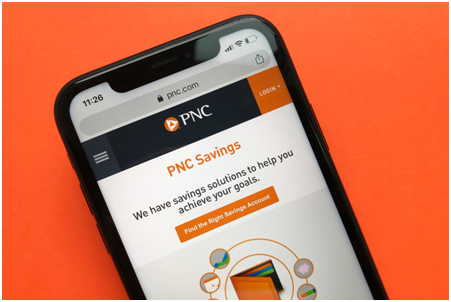 For more significant returns, you can push the savings to increase long-term savings account online, which can help earn a bit higher affiliation speed. If you get to meet any other qualifications like having five debit card operations post for spending ensuring account every month, other than having 500 dollars in achieving direct set down to spend account.
The customers living in a particular region may be able to achieve more excellent rates on growth accounts. They may also be eligible for applying in PNC's online high yield savings account, which comes along with a more significant yearly percentage.
The reserve accounts are for short-term savings. That's why the bank also refers to an account as the interest-bearing checking account. The bank earns the APY of 0.01%, which is below the national average of 0.06%.
How much does PNC Cost?
| PNC Bank Accounts Types | Monthly Fees | Waiver Criteria | Minimum Deposit Amount |
| --- | --- | --- | --- |
| PNC Foundation Checking | $9 | average balance of $500 | $25 |
| PNC Standard Checking | $9 | $500 daily balance | $25 |
| PNC Performance Checking | $15 | $2,000 daily balance | $25 |
| Spend Account | $7 | For students enrolled in college | $0 |
| PNC Regular Savings | $5 | $300 average daily balance | $25 |
| Premiere Money Market Account | $12 | $5,000 average daily balance | $100 |
| Reserve account | $0 | N/A | $0 |
| Growth Account | $0 | N/A | $0 |
Who is PNC Best For?
PNC appeals to all the customers who desire access to a variety of services under a single financial institution. PNC Bank is a strong fit for those customers who want the following products and services:
Open an online savings account and check together.
For anyone who wants to di direct deposits in both checking and savings accounts, this money market account is the ideal option, seriously. You can effortlessly check and interest-bearing accounts and get the desired products and services with a credit report.
Anyone who wants to bank with the potentially reliable financial institution
PNC works best for people who want to work with fully developed and well-established investment accounts with proficient customer service representatives. Moreover, they look for a premier money market account to direct deposit money and get exclusive benefits.
PNC Pros and Cons
✅ PROS
▶ Bonuses for direct deposit accounts 
Sign-up withdrawals have become much common among business accounts and credit cards. When you open a virtual wallet, PNC offers you a sign-up bonus. It depends upon which kind of PNC account, whether it's a reserve account, growth account, or other. The customer earns 500 or even 300 dollars when they sync their account with qualifying direct deposits.

▶ ATM fee
You will come across different deposit account types that all is about deposit or spend account you choose to open the account. Generally, you can either get access to a non-network ATM fees reimbursement or drop them together. It may contain a rebate costing specific ATM fees during each statement cycle or by receiving some particular amount of fees back.

▶ A broad range of products and services 
Despite providing multiple direct deposits, PNC also ensures multiple options from auto loans to different student loans along with life insurance and wealth management.
🚫 CONS
✖ It's a bit difficult to open a stand-alone account.
PNC utilizes a slight departure that explains differently how the bank packages deposit accounts. The virtual wallet spend is a bit confusing with multiple accounts such as a spend account, a reserve account that's an interest-bearing account, and a growth account that's a savings account.

✖ Some high-level requirements
A few things are essential to keep in mind, particularly if you desire to drop the monthly maintenance fee or get the ideal interest rate. Besides this, if you want to connect other PNC accounts to the virtual wallet. Are you getting it? Isn't it something a bit confusing and unreliable?

✖ Expensive overdraft fees
Another thing is the expensive overdraft fee, either for the primary checking account or monthly direct deposits; it will cost you a bit more. Therefore, anyone related to personal finance will know how difficult it is to give huge overdraft fees on any mistake.
PNC Compared to other Banks
| Bank | Minimum Deposit | Monthly Fee | Savings APY | Overdraft | Number of Branches |
| --- | --- | --- | --- | --- | --- |
| PNC Bank | $0 | $0 - $15 | 0.01% | $36 | 2,945 |
| CitiBank | $0 | $25 | 0.04%-0.15% | $34 | over 2,649 branches worldwide |
| Wells Fargo | $25 | $10 | 0.01% | $35 | 5,200 branches |
| Chime | $0 | $0 | 0.50%  | $34 | N/A |
PNC vs. CitiBank
When talking about PNC and Citibank, both are specifically designed to meet customers' needs. PNC can help you earn competitive interest rates, whereas Citibank includes saving accounts opened with different packages.
PNC accounts offer multiple account options for college students, as once you get enrolled in college, the monthly fee already gets waived. However, Citibank doesn't include any such feature. You have to meet the set requirements to earn the necessary competitive rates on virtual wallets.
You don't require any specific amount to open an account in PNC. Both accounts have specific fees; however, PNC has a monthly maintenance fee that will help avoid a monthly fee. These financial institutions have separate fees and reliability.
PNC vs. Wells Fargo
Let us compare PNC with Wells Fargo. PNC comes with an opportunity to get multiple saving versions than Wells Fargo, an opportunity checking account. It is one of the high-rated compared to wells Fargo. It is also, available at a specific timing, whereas Wells Fargo is available 24 hours a day.
PNC offers different accounts for students and growth accounts compared to Wells Fargo, which promotes personal loans, fixed-rate CDs, and even credit cards for small businesses. PNC comes with three versions, whereas wells Fargo has a checking and savings account.
The interest rates in wells Fargo are also low and don't offer CD term lengths compared to PNC. You require a high amount in PNC to avoid monthly fees. Therefore, both banks have their characteristics and options to provide users with an exclusive experience.
>>Read more About Wells Fargo Banking Reviews: Is Wells Fargo a Good Bank?
PNC vs. Chase
When we compare PNC with the chase, multiple factors need consideration. Generally, the account type, fees, and other factors are different in each bank. PNC bank account ensures two different saving account features, whereas chase includes two primary options requiring a monthly fee.
However, it's waivable. Moreover, PNC accounts reimburse out-of-network ATM fees compared to chase, which requires you to support an incredible account balance. PNC and chase have different pricing options for banking actions and account types when we talk about fees.
Chase might offer excellent branch accessibility, but PNC includes some sign-up bonuses with multiple benefits to provide customers with a great banking experience. In personal finance, the competitive interest rates are low in the chase compared to online-only banks; therefore it is essential to keep all these factors in mind before making a final decision.
Lastly, PNC comes with exclusive features and offers various effective options rather than chase that are unreliable. Have you got that? That's how PNC and chase are different.
>>Read more About Chime Banking Reviews: Is Chime a Good Bank?
Conclusion: Is PNC a Good Bank?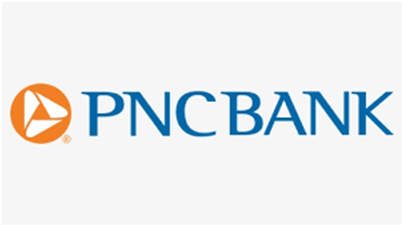 Overall, PNC bank will provide effective access to 18,000 ATMs and more than 2,400 branches directly and reliability from other partnerships. It will not sacrifice your digital marketing experience up to a greater extent. Sounds impressive, right? It's a premiere money market account than the bank of America.
Many different features are fully established to aid you in managing money. For instance, you can bill pay by virtual wallet spend using the bank app. Find nearby ATMs using the app, and that will help you get the maximum advantage. When using the virtual wallet, you will come across multiple financial health features: receiving warnings whenever you run out of money.
Quite simply, the standard savings in PNC bank is a perfect pick, mainly when you are searching for a no-frills savings account with physical locations. The major brick-and-mortar banks offer high-end options regarding fees and APY.
What's more? If you are a student, PNC will not charge you any monthly account fees on your wallet when you get enrolled. PNC is beneficial if the parents already have a bank account as transfers are cheaper and faster within the same bank. The PNC review will help you know everything about this bank.
PNC FAQs
Is PNC Bank a good bank?
Here's a big YES! PNC is an ideal choice for people searching for premium service banking but within bank service areas. That's because PNC's banking products online are a bit difficult as there are multiple virtual wallet versions available. It is of no use whether the products are online or available in selective markets.
Moreover, Stand-alone bank accounts require much digging to include information on opening the account. You cannot get competitive rates except the online-only savings account, but the option works to prefer in-person banking and keep all the bank accounts housed in one roof.
What are the pros and cons of a PNC Savings Account?
Here is an exciting thing! PNC account features multiple pros and cons depending on the user experience and bank service. Let's consider a few pros! It offers you a Fee-free ATM card and overdraft protection. Moreover, you will get access to physical branches, and this is a significantly valuable advantage. The mobile app is also available for user-friendliness.
Let's take a look at a few cons! It will cost you a significant monthly fee. Compared to any other savings accounts, the interest rate is much less than a standard savings account. You can read the detailed explanation of the pros and cons in this PNC bank review.
Is PNC or chase a better bank?
A customer review illustrates that PNC got 2.1 stars with maximum comments about customer service or fees. But wait! What about the chase? However, chase bank got different results ranging from 1.3 starts with many credit cards and customer service options. PNC and chase are two other banks with waivable monthly fees, different banking tools, various interest rates.
Chase might offer excellent branch accessibility, but PNC includes some sign-up bonuses with multiple benefits to provide customers with a great banking experience. In personal finance, the competitive interest rates are low in the chase compared to online-only banks; therefore, it is essential to keep all these factors in mind before making a final decision.
Is PNC a stable bank?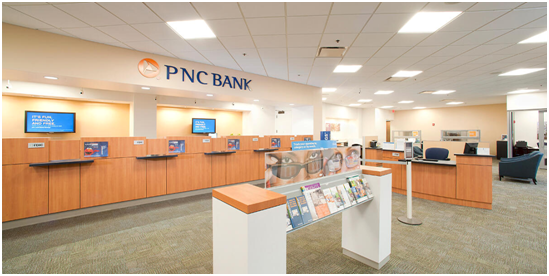 YES! There is no exaggeration in saying that PNC is a stable and secure bank with solid and precise security measures such as advanced encryption technology, security questions, latest designed firewalls like many other financial institutions or online banks. The account holders are entirely safe and will get the maximum advantage from this money market account.
You can effectively reach customer support within seconds if any security issue arises as the bank is also available on weekends; YES! The plus point is that FDIC provides insurance to the bank, and all the accounts are secure up to $250,000 per depositor if bank failure occurs.