Wells Fargo Banking Reviews: Is Wells Fargo a Good Bank?
Before heading towards the details, it's essential to know what do we mean by Wells Fargo. It is the oldest yet innovative financial institution established in 1852 in the United States. It has grown to one of the largest banks offering digital or physical banking services through credit cards and other factors.
Wells Fargo is a top-notch bank known for offering savings account and checking services to people, corporations, and entrepreneurs through wells Fargo advisors like the national bank. Sounds good, right?
Moreover, Wells Fargo bank is an excellent option for people looking for multiple services starting from digital baking, local branch access, different fee waiving options, to an extensive ATM network than many online banks.
The Wells Fargo Bank review focuses on the complete services the bank provides different baking and monthly deposit services, auto loans making it an exclusive choice for customers. Let's get right into the details!
Wells Fargo Banking Reviews: Topic Overview
Understanding how bank accounts work can be overwhelming at first glance but we're here to help break it down so that anyone can understand it!
Check out our comprehensive review of Wells Fargo Bank's services below: -What are the benefits? -How does it compare against other banks? -What are the Pros and Cons -Who is it best for?
Everything you need to know about Wells Fargo Bank in one place. We've got the details for you.
What is Wells Fargo?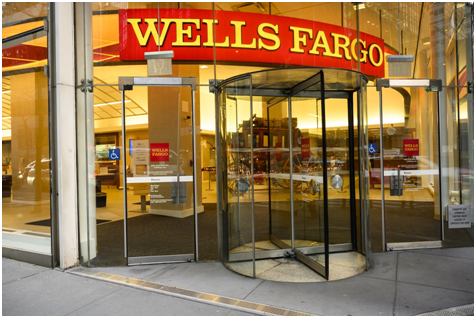 Wells Fargo ensures a complete range of services: CDs, mortgages, money market accounts, checking accounts, and other personal loans services. However, the banks also include high rates compared to other banks.
What's more? Surprisingly enough, the bank features a plethora of easeful and convenient services to improve the banking experience. You can get complete access to the account through a branch, online, or over-the-phone services. Many features are present to aid you in managing the money and keeping it secure.
The express business and high-end banking options ensure faster and user-friendly services to customers. The bank also has evolved with time through the robust mobile app and other online offerings. You can effectively find mortgages, loans, and different wealth management options, thereby ensuring reliability.
How does Wells Fargo Account work?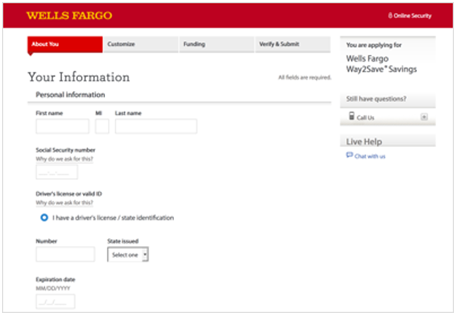 The bank includes the maximum national presence of other banks in the US, mainly when compared to the bank of America. Believe it or not, the bank consists of 13,000 ATMs with exclusive 5,000 branches in Washington DC and 36 different states in the US.
Do you know the mobile app has a rating of 4.8 out of 5 stars, whether it's Google play store or Apple? The customer service is available almost 24/7. Moreover, you can avail extra features provided to people with portfolio account that are proficient enough to make up, particularly to meet the low APY. The account holders can get the following benefits:
Fee-free personal wallet checking's with money orders
Discounts on multiple interest rates to set credit lines and personal loans
The people who can reach a balance of $250,000 can get fees waived on overdraft transfers, incoming wires, unlimited options on out-of-network ATM fees, and stop payment options worldwide. Isn't it a significantly valuable advantage? It's no more an exception, seriously.
The plus point is that the customers can also access advisors for complete investment guidance and get maximum discounts on opening the Intuitive Investor account. That's how it works! You will also get credit cards and can look up the credit score whenever needed.
Checking Accounts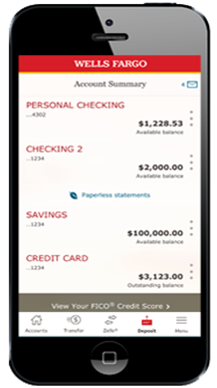 When we talk about the Wells Fargo checking account, it includes multiple options with four different versions that require a minimum opening deposit of $25. The bank features an everyday checking account with check-writing and debit card privileges.
Are you getting it? The basic checking account comes with a monthly service fee of $10, which you can only waive if you meet any of the following conditions:
Have a minimum daily balance of $500
Wells Fargo checking accounts with qualifying direct deposits of $500 or more
You have a campus ATM or campus debit card linked
If anyone is the primary account owner
Do you know it's a digital checking account? The plus point is that the checkless account is ideal for everyone to open, but the $5 is waived only for the account holders aged 13 to 24 years. The account also includes additional perks such as no specific check fee, personal style checks, and even money orders.
Generally, the preferred checking accounts include a $15 monthly service fee. And you know what? The fee is only waived for the clients who fulfill the following requirements:
The person has a home mortgage lined to the account
If they put $10,000 minimum combined in daily direct deposit of the accounts
A person who has $1000 or above in direct deposits period
What's more? The Wells Fargo checking accounts within Portfolio features multiple relationship advantages to people with different accounts. For instance, they include the following benefits you can avail in any wells Fargo branch:
Bonuses or interest rate
The waived non-account holder network ATM fee
Discounts on personal finance or student loans
24/7 mobile support
Savings Accounts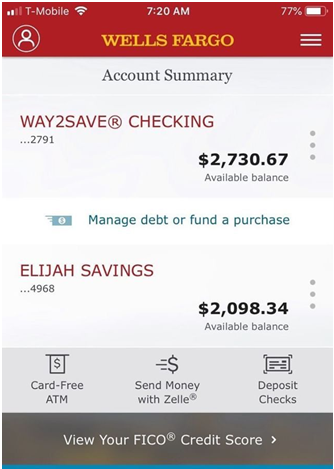 The bank includes two different savings accounts called Way2Save and Platinum Savings. Generally, the account consists of a $25 minimum initial deposit. Besides this, Way2Save Savings feature at least a $5 fee every month within the Wells Fargo accounts. It becomes waivable if you meet any of these requirements:
It would help if you had a daily balance of $300
create Save As You Go transfer from checking account
Generate automatic transfer of $25 from the account
Get a transfer of $1 on each business day from the account
The primary owner should be 24 years of age
Way2Save gets interested in the exclusive features and even balances like other national banks. It is highly competitive with annual percentage yield and linked Wells Fargo found in different saving accounts. The credit card ensures it is an interest-bearing account.
Another loan from Wells Fargo is the platinum savings accounts that promote credit score and transfer money reliably. The account comes with a $12 monthly service fee which you can only waive by having a minimum daily balance of $3500. The plus point is that the Platinum Savings account will give you a debit card that makes it different from others, and it will provide you a feature to write checks.
Platinum savings is a beneficial interest-bearing account that incorporates different factors to get a bonus rate paired with a portfolio saving account.
What are the Features of Wells Fargo Banking?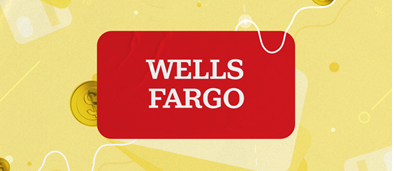 Whenever you plan to use this wells Fargo bank, you will get access to a plethora of features to get a convenient everyday checking and saving experience.
The best part is that you can effectively bank in person with about 13,000 ATMs and 6,000 branches. Whether you want to bank online and in-person, this bank offers you exclusive features while on the go. You can effectively send and receive money, get account alerts and pay maximum bills with many more services.
This high-end banking option can analyze the payments, transactions, and account dates to help you get increased financial guidance. All these features are user-friendly and ensure reliable services to the users.
For instance, if you plan to create a recurring payment but don't have maximum funds in one month to make that payment, the bank will send you alerts. It also ensures you have multiple options to transfer the funds and cover the overall amount.
Other Financial Products Offered
In addition to Wells Fargo, credit cards and other checking accounts also ensure customers' services with a complete consumer financial protection bureau. The services are:
Personal loans
Student loans
Self-directed trading
Refinance mortgages
Private banking
Business loans
Managed portfolios
Car loans
Financial advisors
Wells Fargo Customer Service
Admittedly, the bank also includes a high-rated and well-established mobile app allowing you to conduct the banking business. All these features work ideally to provide users a premium result, no doubt. The bank will help you reach customer service agents in multiple ways, such as:
The phone is available 24/7
Call on helpline (1-800-869-3557)
Mail
Facebook is available about seven days a week
Twitter is available about seven days a week
A fully-established Help section on the site
How much does Wells Fargo Cost?
Wells Fargo Checkings Accounts
| Wells Fargo Checking Accounts | Monthly Fees | Waiver Criteria | Minimum Deposit Amount |
| --- | --- | --- | --- |
| Everyday Checking | $10 | Fee waived on $500/mo direct deposit. | $25 |
| Clear Access | $5 (free for ages 13-24) | N/A | $25 |
| Preferred | $15 | $1,000/mo direct deposits | $25 |
| Portfolio | $30 | $25,000/mo direct deposit | $25 |
Wells Fargo Savings Accounts
| Wells Fargo Savings Accounts | Monthly Fees | Waiver Criteria | Minimum Deposit Amount |
| --- | --- | --- | --- |
| Way2Save | $5 (free under 18 years old) | Save-as-you-go transfer | $25 |
| Platinum | $12 | $3,500 daily balance fee waived | $25 |
Who is Wells Fargo Best For?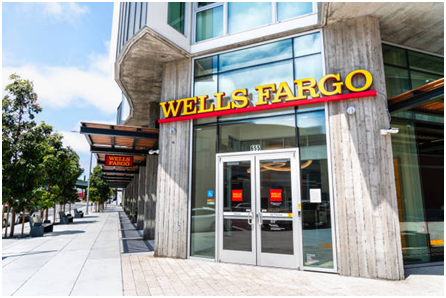 Who needs Wells Fargo? Generally, wells Fargo works best for customers who desire to get services from a well-established ordinary bank or a huge geographic footprint. It's ideal for people who require the following services:
Anyone who needs a traditional or online bank in maximum states of the US within Columbia
People who can put minimum balance in the everyday checking or saving account as it will help you avoid the monthly fees
People who want to get access to QuickBooks online or other options for handling financial affairs
And guess what? Wells Fargo is a top-notch bank for people who need both digital banking and local brand access at the same time. You can compare to other national banks, whether online or in-branch services, as the bank offers effective interest rates.
As we know that Wells Fargo's bank accounts feature different service fees every month. These monthly service fees are only waived if you meet the month's requirements.
See the difference! So if you are confident enough to meet these requirements, this bank is for you. It's necessary to weigh the paying fees cost and benefits to know whether the banking options will help you or not. You can also get rid of these fees by getting benefits from the relation by opening multiple accounts.
Wells Fargo Pros and Cons
Let us discuss in detail the pros and cons!
✅ PROS
▶ Incredibly Accessible
With highly accessible features, the bank feature at least 4,900 branches and a network of Wells Fargo ATMs to provide linked Wells Fargo services to the customers. It has 13000 ATMs and is one of the most accessible online banks and in-branch ones in the United States.

▶ Waived monthly fees
There is no exaggeration in saying that the bank has a levy of maintenance fees on different deposit accounts. Still, it also includes multiple ways to avoid the fees, whether it's wells Fargo everyday checking or other overdraft fees for linked Wells Fargo account. Generally, the clients with personal finance can effectively classify as those waivers.

▶ Innovative and different management apps
The money management apps offering wells Fargo home mortgage options are completely secure and beneficial. The bank works with Intuit to ensure a seamless link to allow Wells Fargo customers to share data easily. The bank can also handle all the financial chores without risking the user's account.
🚫 CONS
✖ Low-interest rates
The APYs generally have lower interest options at traditional brick-and-mortar banks compared to online parts. Quite simply, the bank offers 0.01%-0.02% on the entire saving method. The savings account includes a monthly fee that means the account will earn an excessive negative amount whenever you want to avoid the charges or if the balance is less than the minimum daily value.

✖ Overdraft fees every time clients overdraw the account.
Do you know the bank costs clients a fee of $35 for the debit card service whenever you overdraw your account? Well, the bank's policy includes three overdrafts every day. What does it mean? Unfortunately, if you make the mistakes three times, it will cost you overdraft fees of $105 in a single day.
Once you sign up for any overdraft protection contract, it will charge you one fee every business day, and the fee amount varies depending on the account type from which you will withdraw the funds.

✖ History of scandals
Lastly, another thing people come across is that many employees get engaged in illegal behaviors, therefore, charging additional money from clients. They were known to open fake accounts with incorrect repossessed autos.
Wells Fargo Compare to other Banks
| Bank | Minimum Deposit | Monthly Fee | Savings APY | Overdraft | Number of Branches |
| --- | --- | --- | --- | --- | --- |
| Wells Fargo | $25 | $10 | 0.01% | $35 | 5,200 branches |
| CitiBank | $0 | $25 | 0.04%-0.15% | $34 | over 2,649 branches worldwide |
| PNC Bank | $25 | $25 | 0.40% | $36 | 2,945 |
| Chime | $0 | $0 | 0.50%  | $34 | N/A |
Wells Fargo vs. CitiBank
Many people in the US prefer Wells Fargo because it comes with far more effective domestic offices than Citibank. But wait! Some people might find Citibank's personal loans and other global credit cards services more beneficial and valuable.
Compared to Wells Fargo, Citibank ensures high-quality daily spending with different withdrawal limits to make the process effortless to waive your fees. Are you getting it? If you require wide-range ATM access globally, Citibank might be a good choice. Moreover, if you desire to visit branches, Wells Fargo is a great choice.
Everyone desires to get one influential checking account, allowing you to access the money effortlessly and quickly. Here the Wells Fargo steps in with quick and easy-to-reach banks and ATMs when compared to Citibank.
The better monthly fees also make Citibank a good option. Choose Citibank if you need a globally active bank or get wells Fargo when you desire to find multiple methods to waive the monthly fees as a college student.
Wells Fargo vs. PNC
Let us compare Wells Fargo with PNC. Wells Fargo comes with an opportunity checking account. It is one of the high-rated compared to PNC. Wells Fargo is available 24 hours a day, whereas PNC has specific timings.
Wells Fargo also offers loans, CDs, and even credit cards for small businesses, where PNC offers different accounts for students. PNC comes with three versions, whereas wells Fargo has a checking and savings account.
The interest rates in wells Fargo are also low and don't offer CD term lengths compared to PNC. You require a high amount in PNC to avoid monthly fees that are high than in wells Fargo. Therefore, both banks have their characteristics and options to provide users with an exclusive experience.
Wells Fargo vs. Chime
As stated by the consumer financial protection bureau, chime ensures multiples saving benefits compared to Wells Fargo that aids you in bringing maximum of the cash. The plus point is that this Wells Fargo bank includes business hours anytime and whenever required, whereas chime hours are only the lone client support.
Wells Fargo accounts are highly innovative and beneficial in record checking, whereas chime investment account doesn't include such a feature. Besides this, Wells Fargo costs additional expenses when compared to chime, that's completely free.
Moreover, Wells Fargo includes a versatile, fully sound-put application compared to chime, a portable record with rapid exchange alarms. It also ensures conventional banking perfectly with the proper banking framework. The chime bank also has no network ATM fee with monetary administrations, which is more effective than Wells Fargo. It's overall better and can store cash risk-free.
Find out more About Chime Banking Reviews: Is Chime a Good Bank?
Conclusion: Is Wells Fargo a Good Bank?
Have you come across the Wells Fargo reviews? People looking for well-rounded and fully established financial institutions can go well with this bank account. The bank features every type of service, product, and multiple account option you need.
That's because you can effectively link multiple products and accounts under this institution to get the best banking experience. Any client can open an account online or by visiting a bank branch. You could get an immediate application response if you applied online.
Once you set up the Wells Fargo account online, it will cover the entire banking needs through the mobile app with combined deposit balances. We have made things clear through this wells Fargo bank review.
Wells Fargo FAQs
Is Wells Fargo a good bank?
YES! Like other national banks, it is an influential bank with similar features like branch networks, interest-bearing checking account, checking and savings accounts, low saving rates, and minimum opening deposit.
If you have mortgage loans, personal loans, or other accounts, it's beneficial to get Wells Fargo as it has experience of several settlements with almost opening 1.5 million unauthorized accounts.
Is it safe to bank with Wells Fargo?
Here's a big YES! Wells Fargo's everyday checking is far more effective than others. It offers FDIC insured options per depositor, particularly during a bank failure. Therefore, a Wells Fargo app is beneficial to provide users exclusive online banking services.
The bank employs multiple measures to protect the funds and customers. Many preventive measures include encryption technology, automatic sign-offs, and the most considerable sign-in procedures with card liability protection. It also monitors frauds on any credit card and makes a credit report.
What are the pros and cons of Wells Fargo Savings Account?
Let's talk about the pros and cons. The biggest advantage is that the bank has 13,000 ATMs and almost 5437 branches around the US. Sounds good, right? You can easily avoid the fees on checking accounts. Moreover, it's user-friendly with effective overdraft policies and improves the debit and credits flow.
What about the disadvantages? It has low yields on deposits and savings accounts, therefore, accounts for a low annual percentage yield compared to others. It also has a steeper monthly maintenance fee until you maintain any specific balance. The non-wells Fargo ATMs Fee is $2.50.
What bank is better than Wells Fargo?
Chase might be better than wells Fargo particularly when you have a tight budget. But why? Do you know the bank slightly makes itself better when we talk about the fees and saves a significant amount of money on everyday banking?
However, suppose you plan to maximize the savings, wells. In that case, Fargo overcomes chase on the amount you can reliably get in interest without requiring a higher balance in wells Fargo's bank account.
Like this Article? Subscribe to Our Feed!
John is an avid researcher and is deeply passionate about health and finance. When he's not working, he writes research and review articles by doing a thorough analysis on the products based on personal experience, user reviews and feedbacks from forums, quora, reddit, trustpilot amongst others.