Best 1-year CD rates of 2023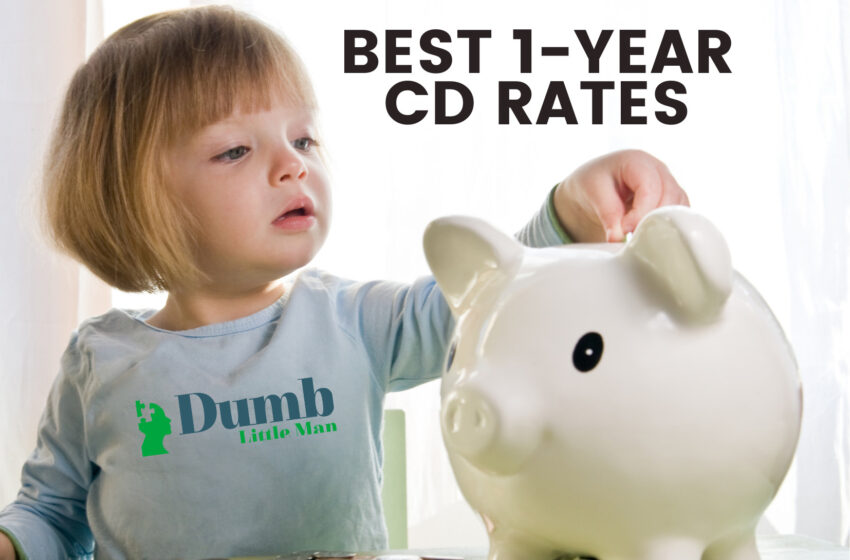 Are you looking for the best 1-year cd rates? The National Credit Union administration offers exclusive savings account rates or annual percentage yields to offer exclusive year CD services.
The certificate of deposit is a savings account that will help users lock the money for 12 months or more at a fixed rate as insured by the Federal Deposit Insurance Corp.
You can decide the term and CD type with an early withdrawal penalty for effectiveness whether you want to open an account or not.
Have you checked the CD rates for November? Getting a one-year CD will help you funds for a year. The credit unions insure better results for more than a decade. Let's take a closer look!
Overview: Best 1-year CD rates
Detailed Insight: Top Banks and Credit Unions Offering 12-month CD
Top 1-year High Yield CDs: Comenity Direct

| Minimum Deposit | Term | APY | More Details |
| --- | --- | --- | --- |
| $1500 | 1 year | 0.65% | Click Here |
Here comes our top pick, the exclusive brand ensured by federal deposit insurance corporation as a brand of Comenity Capital Bank and is a digital online account as well as an online CD bank. Community Direct provides a wide range of CD accounts in terms of between 1-5 years. Every CD bank account requires a low minimum deposit of 1500 dollars.
Community Direct CD interest rates are credited monthly and compounded daily. The APY suppose that every interest will credit to the CD bank account. You have the authority to opt to have your interest paid out every month to Comenity Direct or a verified account. You can also auto-renew once your CD matures and even cash out with no penalty CD rates within 10-days.
There are early withdrawal penalties if you are withdrawing funds prior to the maturity date of the CD; therefore, try to avoid such early withdrawal penalties. For a CD term of about three years, the penalty CD is of 180 days of easy interest. For four or more than four years, the penalty is of 365 days with an easy interest
With the high annual percentage yield account, incoming wire transfers and ACH transfers are all free. APYs that are on the Comenity Direct's CD is one of the best CD rates accessible. The APY of Comenity Direct high-yield savings accounts are competitive. It is a very safe place for your CDs.
↳ Benefits?
It provides CD and a high annual percentage yield but does not offer to check accounts. High-yield savings accounts provide a solid APY of 0.55 percent with no monthly fees, whereas the low minimum deposit requirement is 100 dollars to open. There is also a great APY for CDs along with a low balance of 1500 dollars to open.
Without any monthly fees for certificate of deposit, however, early withdrawal penalty if you withdraw funds sooner than the CD term length. It is an online bank; therefore, it doesn't possess any branch, but online customer service is accessible all week long.
↳ Who is it Best For?
Online savings accounts with solid APYs are always beneficial with a fixed interest rate and annual percentage yield options. It is one of the ideal banks and credit unions that are known to offer exclusive services that are excellent for people looking for a great rate on a high-yield online savings account.
Moreover, it suits people looking for online banks without monthly fees on CDs or savings and online-friendly services.
Click Here to Know More About Comenity Direct CDs.
Best Online CDs: First Internet Bank of Indiana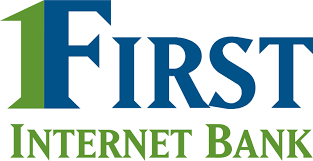 | Minimum Deposit | Term | APY | More Details |
| --- | --- | --- | --- |
| $100 | 1 year | 0.60% | Click Here |
The bank is offering various private banking products; this includes a lot of high-yielding interest-earn accounts, business services, and lending solutions. The checking accounts available are two. The interest checking account is also known as an account to bear interest to earn an APY of 0.30 percent.
The required opening deposit is 100 dollars. A user needs to maintain an average everyday balance of 500 dollars to avoid a maintenance fee of 10 dollars per month. The checking bank account comes along with almost 10 dollars in ATM fees compensation every month.
Free checking is also another choice by the First Internet Bank. As it does not help you earn interest, it also does not cost a monthly maintenance fee. Adults have the option for a personal savings account. You need a minimum opening deposit that is of almost 25 dollars to open a savings account. You don't need to pay a maintenance fee or any ongoing balance requirements.
The free savings option is earning an APY of 0.25 percent right now, which is way better than those on brick-and-mortar banks. However, the interest rate is not this much spirited as compared to the greatest online savings account.
↳ Best Feature?
The CDs from this bank provide you with high-yielding interest to earn an exchange to let the money stay for longer terms. CD terms range from 3-5 months while earning an APY of 0.96 percent. For opening an account, you need 100 dollars as a minimum deposit.
Interest on CDs of the bank is credited as well as compounded every month. A CD renews when it matures; otherwise, a written note is sent until the CD gets mature.
↳ Who is it Best For?
The bank almost checks every box in case you look for a full-service bank. Regardless of the moderate savings ratings, the bank provides yields on CDs, interest-bearing accounts, and money market accounts. You won't face monthly banking.
Click Here to Know More About First Internet Bank of Indiana CDs.
Best Competitive Interest Rates CDs: Barclays Bank

| Minimum Deposit | Term | APY | More Details |
| --- | --- | --- | --- |
| $0 | 3 to 60 months | 0.55% | Click Here |
There is no exaggeration in saying that Barclays online banking is an excellent choice for CD accounts and savings in the market with highly innovative rates. SSL technology is used for data encryption with firewalls and many other technologies to protect the customer's personal information and account details. To prevent unauthorized use, Barclays includes monitor equipment.
Are you searching for multiple investment banking features, Barclays savings account, decent wealth management, and annual percentage yield? It fulfills the federal regulation d and offer competitive rates while focusing on cutting fees and high-end exceptional customer experiences with reasonable purchase assurance.
Moreover, the Barclays savings accounts and network partners with an effective price protection method that's no more an exception. You can accrue additional money in interest. It has zero balance with the least fees.
The plus point is that you don't require any balance to open a Barclays savings account, and it will not cost you monthly maintenance fees. It offers excellent contact customer service by a specific service provider and up-to-date credit card options.
↳ Best Feature?
Do you know Barclays incorporates online CD options from three months to almost five years? It is one of the ideal financial institutions where CD will renew within the current available interest. The CD rates offer minimum deposit amounts with no fees.
You will get an email alert a month before the CD matures. That's a reminder. It will provide you with a 14-days grace period to add or withdraw your funds without additional fees.
↳ Who is it Best For?
To be honest, Barclay's bank suits all those clients who desire to get an online-only bank account that features a competitive interest rate. Moreover, the bank includes no monthly fees or bad credit, making it one of the best options available. It works great for the following people:
Anyone who desires to get a competitive and highly performing interest rate on the CDs and savings can benefit from the following options. It is an excellent option for anyone who wants to open an account with no opening deposit funds. Furthermore, it allows people to get interested and rewards from the cards. Sounds great, right?
Click Here to Know More About Barclays Bank CDs.
Best 12-Months CD options: Ally Bank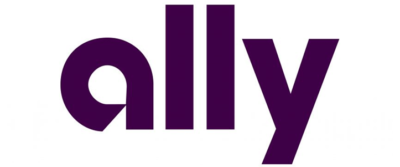 | Minimum Deposit | Term | APY | More Details |
| --- | --- | --- | --- |
| $0 | 3 to 60 months | 0.55%-0.80% | Click Here |
Ally is one of the best financial institutions, and it's a leader known for innovative online banking with minimum deposit accounts available. It also involves competitive interest rates that make the bank one of the top-notch options within the banking industry.
Despite providing some premium personal banking options, Ally bank also involves a broad range of banking services such as home loans, Ally bank interest checking feature, and minimum daily balance. The checking accounts pay interest with a significant annual percentage yield APY.
You can pass the savings with effortless and minimum balance while using this online account. It has no physical branch but includes an interest account, that's the most accessible account offered by the bank.
With no monthly maintenance fee within the free checking accounts, you will also get access to a minimum deposit while opening the account. It won't cost you an overdraft fee, and that's a valuable advantage to the user.
Ally bank also includes three different CD types with high-yield premium CD options available. You won't find any minimum deposit to get certificates of deposit as the rates will vary depending on the balance and other direct deposit options.
↳ Best Feature?
Ally's savings account undoubtedly offers an annual percentage yield option that offers 0.50% APY without account balance. Getting a CD bank account is an excellent way to reach financial aims and save money. It also completes refunding customers who get charged an excessive transaction fee for transfers per cycle.
The online account includes a free debit card and checks option with fee-free access to ATMs throughout the US. Ally Bank also reimburses almost $10 per statement period for fees when going for different out-of-network ATMs.
↳ Who is it Best For?
Ally should appeal to customers who search for any full-service online banking feature and is particularly an excellent fit for customers. It works ideally to provide access to ATMs without paying more fees while providing a customer support feature. You can enjoy competitive rates on CDs with a minimum deposit requirement.
Click Here to Know More About Ally Bank CDs.
Best 12 Months Online CD: Sallie Mae Bank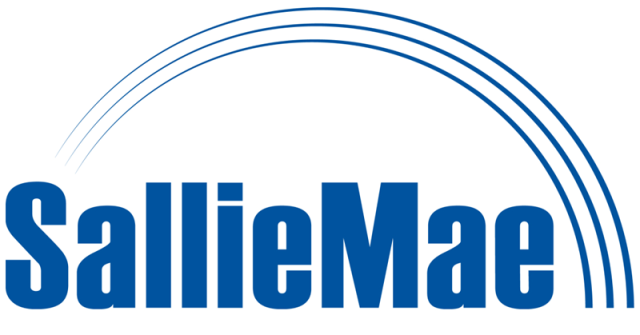 | Minimum Deposit | Term | APY | More Details |
| --- | --- | --- | --- |
| $2,500 | 1 year | 0.30% | Click Here |
Sallie Mae is a financial services company that offers a variety of savings vehicles for consumers. It is best known as a student loan provider, but Sallie Mae also offers checking accounts, education reimbursement products, and certificate of deposit (CD) accounts to borrowers.
Sallie Mae has three CD options available: bump-up CDs, fixed-rate CDs, and liquid CDs. The interest rates on the certificates of deposit are comparable to those offered by other banks but tend to be slightly lower than what you might find from online bank CD issuers. There is a penalty for early withdrawal with all Sallie Mae CDs.
↳ Best Feature?
You can open a CD for as little as $500. Sallie Mae offers certificates of deposit in both regular and IRA versions. There are three different types of CDs available from this provider.
No monthly fees are charged for maintaining the account. Take advantage of several promotional rates that are offered when you first open your Sallie Mae CD account. You can choose either a variable or fixed interest rate when you open the certificate of deposit at Sallie Mae.
↳ Who is it Best For?
The Sallie Mae CD is best for someone who wants to invest a small amount of money in an account that provides competitive interest rates. You can choose whether you want the interest rate on your CD to change or remain constant over the term of the certificate.
Certificates of deposit are useful if you know exactly how much money you want to invest and how long you will require the funds. They also work well if you prefer to maintain a high level of liquidity.
Click Here to Know More About Sallie Mae CDs.
Best Early Withdrawal Penalties: Synchrony Bank

| Minimum Deposit | Term | APY | More Details |
| --- | --- | --- | --- |
| $0 | 1 year | 0.55% | Click Here |
Another CD option on our list is Synchrony bank that includes competitive deposit products for healthcare providers. It includes competitive rates on savings, CD accounts, and money market options that partner with retailers to provide different credit cards.
This financial institution includes healthcare providers with CareCredit options. Moreover, it doesn't provide investments, mortgages, checking, or other options making it better than many other institutions.
The bank also offers credit card options throughout the country. In addition to this, it includes different reliable options and uses it for personal finance such as dental, vision, cosmetics, etc. That's how it works!
↳ Best Feature?
The competitive high-yield annual percentage account with no monthly maintenance fee and other options. Sounds impressive, right? Clients offer an interest rate of almost 0.50% APY on different balances.
It includes checking bank account features and also has options for writing checks from the money market account. The money market accounts intend to offer suitable deposit accounts where the money is beneficial to accrue interests making it reliable for everyday banking.
↳ Who is it Best For?
Many banks and credit unions include monthly maintenance fees, but this Synchrony Bank is ideal for people who want to enjoy an annual percentage yield. It suits people who don't want to change their primary account and need no access to any physical branch.
Furthermore, it is beneficial for people who are looking for the benefits of getting a retailer credit card. Moreover, if anyone desires to get finance healthcare expenses, a money market account is a beneficial option.
Click Here to Know More About Synchrony Bank CDs.
Best Short Term CDs: Limelight Bank

| Minimum Deposit | Term | APY | More Details |
| --- | --- | --- | --- |
| $1,000 | 1 year | 0.55% | Click Here |
The bank comes with only banking products, one of which is CDs. Limelight bank doesn't have a physical branch; therefore, it is serving its customers virtually. The bank is specialized in CDs as a sole material.
The day you deposit your money, your CD starts to earn interest. The interest is credited as well as compounded every month statement cycle. There may be penalties on the early withdrawal. A minimum deposit of 1000 dollars is required for the CDs. It takes some minutes in the process of opening the account. You can fund the account by ETF, mailing check, or wire transfer.
The CD doesn't require any monthly fees. A person should be 18+ to apply for CD, government ID card, and a social security number. Digital access is also accessible for the account holders by the Limelight bank website.
There are limited options given by Limelight bank as compared to other online banks. Additionally, the client service option is limited to online form obedience, phone, and email. Other banks provide various ways for getting in touch, like live chat and flexible client service.
↳ Best Feature?
You can open CD by phone or online with Limelight Bank very quickly. The only other requirement is that you should be 18 or older with a government ID card and social security number and the information on how you fund a CD bank account.
This includes your account numbers and bank routing. It takes two to three days for funds to get posted on the account as soon as your money transfer is initiated.
↳ Who is it Best For?
The CDs from this bank can be a good choice for anyone who looks for their savings for working using the short-term CD. On the other hand, the minimum deposit requirement is a little higher than other offers; the rate is competitive, and you don't need to pay monthly fees on accounts.
Moreover, up to 500,000 dollars can be deposited on CD. The interest over the CD is compounded daily and deposited to the account each month. It is best for people looking for bank CD, and APY 1,000 minimum and maturity date will benefit you a lot.
Click Here to Know More About LimeLight CDs.
Best Investment Accounts: Marcus by Goldman Sachs

| Minimum Deposit | Term | APY | More Details |
| --- | --- | --- | --- |
| $0 | 1 year | 0.55% | Click Here |
Another one of the top-quality bank or credit unions, Goldman Sachs that is well known on wall street for its investment banking. In 2016 with Marcus by Goldman Sachs, the bank expanded its options to consumer banking. Marcus is an online bank that offers high-yield savings accounts and certificates of deposit without any fee personal loans.
As compared to other online banks, Marcus does not offer its customers a wide range of financial products, but the ones Marcus provides are highly rated. It has a very high ranking for providing the best CD rates and some of the best online savings accounts.
In addition to this, Marcus does not have any monthly fees as well as no minimum deposit for opening an account. But it is not much of a convenient option if you want to transfer money around.
The bank has fewer options to withdraw money in contrast to others, such as you are unable to make cash withdrawals from ATMs. But it allows you to transfer money to other bank accounts through wire transfer or to request a check.
↳ Best Feature?
The only Traditional bank account that Marcus offers is its high-yield savings account. For savers, it is the biggest bang for their bucks as this account is built with no monthly fees for maintenance, no minimum deposit, and a 0.50% APY.
As Marcus has no physical branch, the users have to access their accounts online, through the mobile app, or on the phone. Although even after not having brick-and-mortar banks, Marcus still provides its customers with several methods for answering their questions.
↳ Who is it Best For?
Marcus by Goldman Sachs is appealing to customers who want superb rates from a trustworthy bank. It is considered a good option for customers that want higher CD and saving rates. The bank has no minimum deposit for opening a savings account, and it offers CDs that are highly flexible.
It is the best fit for users who are looking for an account that is secured. Marcus offers you fixed-rate personal loans without any fees. Moreover, the bank does not handle all the account needs of its customers. Goldman Sachs's high yield account offers exclusive financial services with one-year CDs options and months of interest.
Click Here to Know More About Marcus by Goldman Sachs CDs.
Best Bank with Competitive Rates on Savings Accounts: TIAA Bank

| Minimum Deposit | Term | APY | More Details |
| --- | --- | --- | --- |
| $25 | 1 year | 0.55% | Click Here |
TIAA bank was established in the late 19th century with the prime objective to help teachers retire. Today it has approximately more than 80,000 ATMs in the U.S as a full-service bank. As it is an online option, you will only visit the physical bank if you are in Florida.
The Basic account has a minimum deposit of $25, to begin with. To eliminate the monthly account fee of $5, you will have to keep a $25 balance. The residents of New York are not obliged to pay the monthly account fee or pay the minimum account fee to open.
The yield pledge account of TIAA Bank is an interest-bearing account that guarantees its customers that the rates are always in the top 5 checking accounts.
The annual percentage yield APY of the yield pledge account is high and enables holders to earn up to 0.10% APY for every account balance. For starting a yield pledge account, the minimum deposit required is $100.
As compared to other online banks, TIAA provides its users with a variety of personal banking products. Looking for an online option with full-service, then TIAA is a good choice for you.
↳ Best Feature?
TITAA bank has more than 80,000 ATM networks nationwide. If your account has a balance of about $5000, the bank will eliminate all the ATM fees from other platforms when using an out-of-network ATM. Or else about $15 ATM fees in a month will be waived.
The basic CD accounts are available with terms from about three months to five years. Depending upon the term, the CDs can earn between 0.35% to 0.85% APY. With a maturity alert of 20 days, they can automatically rollover. Basic CDs are associated with early withdrawal penalties.
↳ Who is it Best For?
TIAA Bank is appealing to customers who want a wide range of services in an online institution. It is especially good for those who need a vast network of ATMs. The users can efficiently meet the minimum balance requirements to eliminate the account fee.
It enables the customers to enjoy the debit cards that come with extra advantages and perks. Furthermore, TIAA bank offers users a wide range of options for certificates of deposit.
Click Here to Know More About TIAA Bank CDs.
Best Annual Percentage Yields: Quontic Bank

| Minimum Deposit | Term | APY | More Details |
| --- | --- | --- | --- |
| $100 | 1 year | 0.50% | Click Here |
One of the exclusive banks, the Quontic bank, tends to offer complete checking, savings, and monthly CD services with a money market account for better functionality. The credit union also offers commercial and real estate options with effective no penalty CDs option that's more effective than traditional CDs.
Moreover, the bank operates effectively in all states and brick and mortar branches and is highly innovative in providing 0.65 APY services. The communitywide federal credit union includes better reliability and performance.
Quite simply, the customers will get two savings bank account while using Quontic. Moreover, the accounts pay high-yield CD options that are effective than the average rate on savings. The bank is highly competitive than other top-paying accounts. Sounds impressive, right?
What's more? How can you open the account? It only needs a minimum deposit of $100 with no monthly fees and customer service to access almost 90,000 surcharge-free ATMs. You will also get interested daily and monthly.
↳ Best Feature?
Quontic bank includes high-end certificates of deposit across five different terms starting from six months to a maximum of five years. It has a practical minimum deposit requirement of $100 and takes only a few minutes to open the account.
You can also fund the account by transferring funds by wire transfer, ACH transfer, or other Quontic account existence. The account holders can earn interest every day after opening the account.
↳ Who is it Best For?
People who like high-interest accounts at one spot do banking online, and they don't require overdraft prevention programs or weekend client support. The bank has three checking account choices; each account has a tempting benefit; bitcoin, cash, and high-interest rewards.
CDs remain untouched throughout the term in case of early withdraws; penalties by Quontic are hefty, like 1-2 years interest. In case a CD has low interest concerning the penalty amount, then the original balance is reduced.
Click Here to Know More About Qountic Bank CDs.
Best Bank With High-Savings Account Rates: Discover Bank

| Minimum Deposit | Term | APY | More Details |
| --- | --- | --- | --- |
| $2,500 | 1 year | 0.50% | Click Here |
The Discover cashback debit account is perfect for its reward credit cards with full-service features and payment services worldwide. What makes it better? Let's take a detailed look!
Discover also includes both IRA saving accounts and individual Retirement Account CD. YES! It only needs a minimum balance of $2,500 to provide APY similar to regular CDs.
Discover aims to provide retirement and multiple banking solutions to people. Discover is a lender known to provide personal, student, and home loans making it more accessible to customers.
It is one of the most premium credit unions known for effective bonus on lack of fees and other card services that allows it to stand as a top choice. Moreover, it includes effective and competitive interest rates. Sounds impressive, right?
↳ Best Feature?
The main feature within a Discover free account is the cashback debit cards. Let us show you how! It applies a 1% cashback reward to purchases. But wait! Any loan payments, transactions, or orders you made with debit cards or peer-to-peer platforms will not make you eligible for rewards.
This credit union has no minimum balance essential to open an account, or you will not pay any fee to maintain the account monthly.
↳ Who is it Best For?
Discover accounts are ideal for people seeking a digital bank that combines multiple services. It works best for people with digital transactions, don't want to pay an opening deposit and use their debit card for everyday transactions.
Click Here to Know More About Discover Bank CDs.
What is a 1-year CD?
Before heading towards the details, let us tell you what a Certificates of the deposit is. These banks and credit unions are the agreements within financial and saver institutions while providing customers an enhanced interest rate on their savings and keeping the funds for a fixed amount.
Besides this, the banks offer to pay additional interest on funds helping users to count for ultimately fixed periods, so the funds come and go within the money market account. That's how the CD bank account works.
What's more? The banks and credit unions offer effective CDs in multiple terms starting from one month to ten years, allowing you to select the type of funds you want to lock. Generally, CD terms start from six months to five years, but the one-year is the most widely available nowadays.
How does 1-year CD works?
Compared to shorter terms, longer terms offer a higher return, but we will discuss it later as it isn't always true. Moreover, the rates credit unions and banks pay on CDs drastically change. The top rates sitting in the country are four to five times more than the national average.
The amount you can sock away in a CD will also affect the type of CD you will choose, and every federal credit union such as Goldman Sachs Bank USA has its minimum deposit requirement and high-yield savings account. You can also offer advance services about what a bank will charge on for an early withdrawal penalty.
Who is 1-year CD best for?
A one-year CD is the best option for those who want to earn high interest than a savings account would provide, although there are dome savings accounts that would offer even better rates as compared to a one-year CD. But the saving rates continue to change, so sometimes the rates may fall, so if you want a risk-free option, go for a CD.
Generally, the interest rate depends upon the CD term; the longer the term will be, the higher the interest rate you will earn. If you are making a CD ladder, then this one-year CD can be helpful for you in your long-term savings goals. Having a CD ladder helps you buy different types of CDs to eliminate the risk of locking away all the money in a one-year CD.
Can you lose money on a 1-year CD?
Consumers of average means who have CD bank account have a relatively low risk, and it does not lose value because the CD accounts are FDIC insured up to $250,000. Generally, with a minimum deposit requirement of $1,000, you can open a CD bank account. Based upon the money deposited, the CD bank account terms can vary from 7 days to 10 years.
This all depends upon the CD rate. A one-year CD with 0.50% APY earns up to $50, while a CD that has a rate of 0.10% APY earns $10. By comparing current rates, you can get the best one-year CD rates.
CDs are a safer method of investment. If managed properly, they can offer you a stable income nevertheless of stock-market conditions. When starting a CD ladder or purchasing CD, always keep in mind the emergency funds you may need in the future.
Certificate of deposit and money market accounts are federally insured interest-earning accounts. But their ways to access and rates are different. CDs offer higher rates and don't give access to the money until the term matures.
Usually, your funds get locked up for months or years, and early withdrawal results in a penalty like interest worth several months or years. Moreover, CD rates are strictly fixed.
MMAs have comparatively less yield than a CD. As CDs offer longer terms, it results in earning high-interest rates. If you don't need your money, you can lock it up for a duration of time and earn high-interest rates. CDs are usually used for funding goals with a 10-year time frame when you don't want to risk the fluctuation of market-based options like the stock mutual fund.
Generally, in terms of paying interest, CDs are preferable as compared to a savings account. The yield for a CD bank account is fixed, but the yield can be changed for a savings account. The funds deposited in a CD are locked up for a particular time due to the term. A savings account does not have term deposits and can be used conveniently.
CDs are a better option for your mid-term savings goals, but savings bank accounts are preferable for emergency funds and short-term goals. Some savings account charge monthly maintenance fees. The minimum deposit required to open a savings account is relatively low than a CD bank account.
CDs and savings bank accounts are a safer way of keeping money safe and paying interest. They are both considered an excellent choice for saving funds that you will need in the future, but both offer different features that you should know about.
1-year CD vs. 5-year CD
CDs can help you achieve your saving goals if you know how long you will need them. It depends upon you whether you need a short-term or a long-term CD.
The shorter the CD term is, the more flexibility you have in accessing your funds. When a CD term matures, and you do not need money, you can also renew it. If you withdraw early, then the penalty on a short-term CD is lower than breaking the seal of a long-term CD.
Suppose the penalties make you worry, but still you want a fixed rate that CDs offer, and the savings account lack you can consider applying for a no-penalty CD.
Final Verdict
Below is one of the best one-year CD rates available nationwide, based on our research of more than 200 banks and credit unions that provide CDs to users nationally. For a one-year ranking, the terms eligible are 10 to 14 months with a required minimum deposit of around $25,000.
The minimum deposit required to open a CD account is $1,000. The terms of the CD account can range from 7 days to 10 years based upon the money deposited. The bank permits you to close or renew a CD account when matured. Let us tell you our top recommendation!
Community Direct is our top pick offering an easy withdrawal penalty and minimum deposit requirement. The credit union offers one-year CD options with a great 0.65% APY. The no-penalty CD option and financial services include high yield CD rates and months of interest, making it more beneficial than many traditional CDs.
FAQs
Are CD rates going up or down in 2023?
In March 2020, the Fed had to gash the CD rates to almost zero, and all the recent economic projections show no chances of rates hiking in 2022. In conclusion, the CD rates at credit unions and banks will continue to decrease to a low 1% range, in the same line as the money market accounts and the basic high-yield savings bank accounts.
How much will a 10 000 CD make in a year?
It all depends upon your CD rate, term length, and deposit. For example, if you deposit an amount of $10,000 in your five-year CD with an APY of 0.80%, then you can earn up to $408 in interest, but if you put the same deposit in a CD of five years with 0.01% APY, you can earn only $5 in interest.
What is the average rate for a 1 year CD?
Bankrate's recent survey related to banks and thrifts states that the average rate of a one-year CD is 0.14%. Moreover, the average rate for a five-year CD is 0.27%, and the rate for a one-year jumbo CD is 0.16%. The average rate for a luxe jumbo five-year CD is 0.27%.
Like this Article? Subscribe to Our Feed!
John is an avid researcher and is deeply passionate about health and finance. When he's not working, he writes research and review articles by doing a thorough analysis on the products based on personal experience, user reviews and feedbacks from forums, quora, reddit, trustpilot amongst others.