Citi Bank Reviews: Is Citi a Good Bank?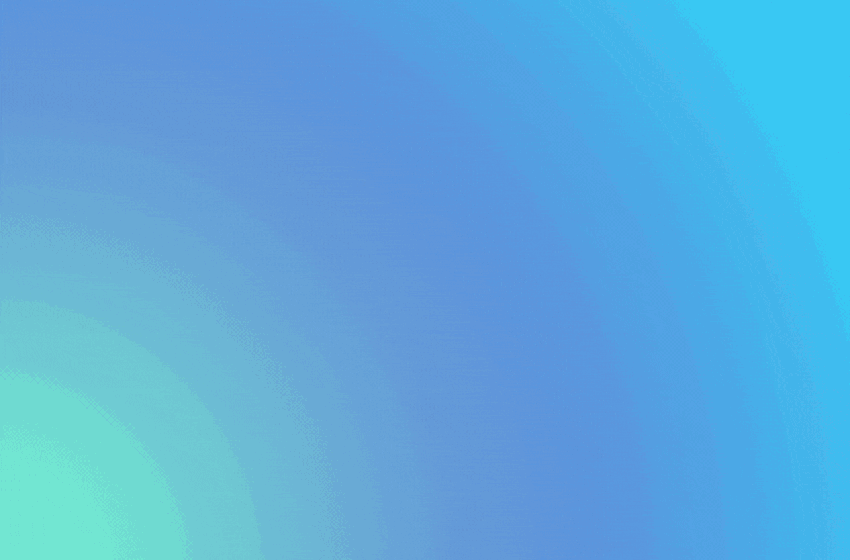 As you begin to grow your finances and start streamlining your bill payment, you need a bank you can rely on. A Citibank account could be the answer to your problems. We are often fine-tuned into believing a bank with the best checking or saving account should be our first choice. However, things have changed since then.
Finding a bank with the right checking and savings account is important. But in this digital age, you need a bank with seamless online access, robust online banking features, and stellar customer service. Citi Bank is a complete package with excellent savings and checking accounts accompanied by a robust online banking app that'll keep you satisfied. But, how good is Citi Bank in terms of its mobile app, money market accounts, and customer satisfaction?
In this Citi Bank review, we will explore everything there is to know about this bank and answer some frequently asked questions. So keep reading till the end to know whether a Citibank account is worth your time! After reading this Citibank bank review, you can decide whether this bank is a good fit for you or not.
Citi Bank Reviews: Topic Overview
Understanding how bank accounts work can be overwhelming at first glance but we're here to help break it down so that anyone can understand it!
Check out our comprehensive review of Citi Bank's services below: -What are the benefits? -How does it compare against other banks? -What are the Pros and Cons -Who is it best for?
Everything you need to know about Citi Bank in one place. We've got the details for you.
What is Citi?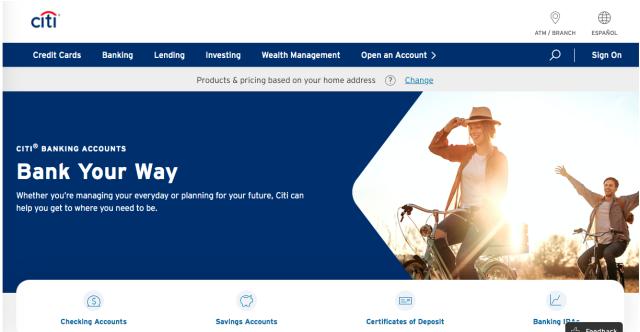 With well over 110 million customers worldwide, the retail banking subsidiary of Citi group Citi Bank is the oldest and one of the largest global consumer banks in the country. The U.S -based banking giant, laid its roots in 1812 after the First Bank of the U.S. lost its charter.
The bank offers a full range of financial services including, a personal banking account, Citi savings account, money market account, Citi priority account, and other financial services.
Citi Bank provides key financial services to its customers such as basic banking package (checking and high-yield savings account), loans, mortgage, home equity services, and even investing advice and services. The bank has seamless online access, and you can create an online account even if you don't have a branch nearby.
How do Citi Checking Account and Savings Accounts work?
Citi Bank has several savings and checking accounts its customers can enjoy. You can conveniently choose an account that's fit for your finances. The bank divides its accounts into two categories, Everday accounts, and Premium accounts, offering six different checking accounts. Below is a list of checking account packages offered by Citi Bank in its Everday Banking package.
Access Account Package
Basic Banking Account Package
The Citi Account Package
Here are Citi Bank's checking account packages within Premium Banking
    Citigold Private Client
   Citigold Account
    CitiPriority Account
You'll need to provide some standard documentation and personal information when opening your account. You'll have access to a savings account and be subjected to a credit score as well. Citi Bank distinguishes between these six packages by Regular Checking Account (with and without paper checks) and Interest Checking Account.
Depending on your account package, you might be subjected to a fee of up to $30. But you can waive monthly fees by meeting certain requirements. All Citi Bank Checking accounts are free from overdraft fees. So you can conveniently draw additional amounts from the bank to settle your bill payment on time.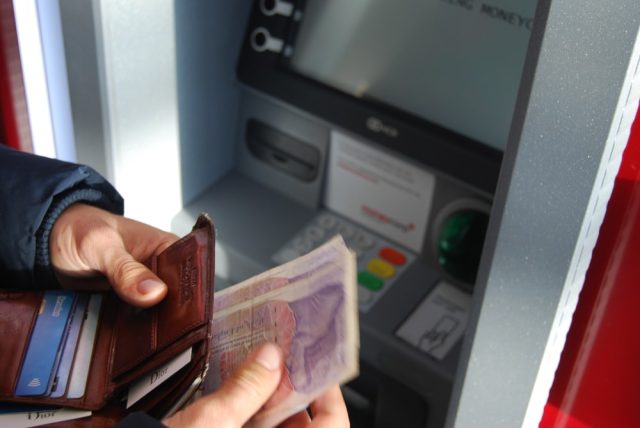 Citi Bank Savings Accounts
Savings Accounts are like deposits that keep increasing over time. Think of it as a piggy bank that earns money through interest rates. Saving accounts are great for setting aside money for buying a home or going on a dream vacation.
Financial institutions use your money to make investments and split the profit with you through interest rates. A saving account puts every dollar to work, so you don't have to. Most Saving accounts are used for retirement planning or house financing.
Savings accounts have several benefits, and here is everything you can avail through a Citi savings account. Citi Bank also offers an online savings account, and you can register through their website. Citi savings account is great for people planning their retirement or saving money for their children's college education.
You can also access high yield savings account at Citi Bank, and we have shared several saving accounts below. The annual percentage yield at Citi Bank is 0.50%.
Everyday Banking Packages
1. Access Account Package
The access account basic banking offers a range of Citi Bank digital services. When linked to a checkings account, you pay a monthly service fee of $10. You can waive the monthly fee by making one qualifying direct deposit or one qualifying bill payment as per your statement or period. Or by maintaining a combined average monthly account balance of $1550+. When not linked with a checkings account, you pay $4.50 as monthly service fees. By maintaining an average monthly balance of $500+, you can waive this amount.
2. Basic Banking Package
The basic banking package includes all the features of the access account package, including easy money management. As a result, you pay $12 as monthly service fees or become eligible for a waiver by making one qualifying direct deposit or one qualifying bill payment. When your saving account is not linked with a checking account, the terms and conditions applied are similar to the access account packages. But the major benefit of the basic banking package is for elderly customers. Their monthly service fee is waived off if the primary account owner is 62 years of age or has a minor involved.
3. The Citi Bank Account
The Citi Bank Account Package is the highest category Everyday Banking account. The account owners enjoy robust banking services with options for interest checking and rewards. When linked to a checking account, your monthly service fee is $25. But if you maintain a combined average monthly balance of $10,000+ in an investment, linked deposit, or a retirement account, your monthly service fee is waived off. When not linked with a checkings account, you pay $25 monthly or maintain a combined average balance of $10,000+ to waive monthly fees.
Premium Banking Packages
1. Citi Priority Account
The Citi Priority Account is one of the three top-tier Citi Bank accounts. You get personalized financial guidance along with preferred banking relationships. But you are charged with a monthly service fee of $30 if you don't maintain a combined average balance of $50,000 in eligible accounts.
2. Citigold Account
Now you are moving up the ranks, and so are the services offered. Under the Citi Gold Account, customers enjoy a range of services like comprehensive wealth management. Get access to a dedicated finance team for wealth management and other banking obstacles. You aren't subjected to any monthly fee, but you need a big budget to become eligible for this account; you need a big budget. Citigold requires a combined average monthly account balance of $200,000+ ineligible accounts. Otherwise, you can't avail of Citigold services.
3. Citigold Private Client
The Citigold Private Client is the highest tier of Citi Bank Savings accounts. You enjoy premier banking and wealth specialist services. Your queries are handled as a top priority, and you get luxury treatment when you visit the bank. However, nothing comes cheap, and Citigold Private Client is no exception. The Citigold Private Client requires a monthly balance of $1,000,000 in linked deposit, retirement, and investment accounts.
What are the Features of Citi Banking?
Citibank customers can enjoy a bundle of features from the bank. From cashback offers to no-commission investments. In addition, the bank offers 24/7 support from a stellar customer service team. As a result, the bank retains its old customers while acquiring new ones. Here is a list of all the features Citi Bank customers can enjoy.
Citi Credit Cards
Credit cards are the new currency of the digital age. Traveling with cash is a huge risk mitigated by credit cards. Citi Bank has a strong line of credit cards. After all, it's one of the biggest banks in the country. Therefore, Citi Banks needs to keep its customers engaged. The new cashback credit card is the latest addition to Citi Bank's line of credit cards.
Cash Back Credit Card
Citi launched this card back in 2021 to help its customers put more money back into their pockets. This cashback credit card offers 5% cashback to the consumer on what they spend the most. You can score 5% cashback on the first $500 spent, and after that, the rate falls to 1%. As a result, this credit card rivals Citi's other line of cards like the Citi Double Cash Card.
Citi Double Cash Card
This card is best for people who enjoy getting their money back in their pocket. It's a no-fuss card that offers a flat cashback rate. Consequently, it swept the market with a storm, and it's still one of the best cashback cards for Citibank customers.
You earn a flat 2% cashback on all purchases, no questions asked. The 1% is returned during the purchase and the next 1% when you make complete payment. It's an initiative to motivate customers to pay on time, and it's working well.
Citi Mobile App
Citi mobile app is packed with numerous customer-oriented features. It cut's down customer service time by a significant proportion by enabling self-service. The Citi mobile app supports most functions that would require a customer service agent. For instance, you can view your credit card limit or APR. You can also send a request to increase your credit card limit. The Citi Mobile app supports several account features, such as adding an authorized user and payment planning options. Users can have complete account access, and they can view their account balances as well. Many online banks don't offer the features you can avail at Citi Bank. Therefore, it's one of the best banks to work with.
Citi ThankYou Points
Citi ThankYou points are arguably the best feature of opening an account with Citi Bank. They bring more value than most cashback offers from other banks. You can score 1 cent per ThankYou point and redeem via direct deposit, a statement credit, or check via mail.
Citi Bank has partnerships with 17 airlines which provide a solid baseline value. However, these points are available on Citi credit cards, so you might want to get one. Citibank account holders can quickly gain access to their credit cards and start earning points.
The quickest way of learning Citi ThankYou points is to receive the welcome award. By spending $4000 within the first 3 months of account opening, you'll win 80,000 welcome points. According to the points to dollar conversion ratio, you'll get a cashback of $800.
How Much Does Citi Cost?
Citi Bank Accounts Types
Monthly Fees
Waiver Criteria
Minimum Deposit Amount
Citigold (Checking Account)
$0
N/A
$0
Citi Priority (Checking Account)
$30
Maintain a combined monthly balance of $50,000+ in all eligible accounts such as linked deposit, retirement, and investment accounts.
$0
The Citi Account (Checking Account)
$25

Make 1 direct deposit and pay your bill one time.

$10,000/mo combined.

$15
Basic Banking Account (Checking Account)
$12

Make 1 direct deposit or pay your bill one time to waive off the service fee.
Otherwise, you'll need to maintain $1500+ in all eligible accounts

$0
Access Account (Savings Account)
$10

Make 1 direct deposit or pay your bill one time to waive off the service fee

$0
Who is Citi Best For?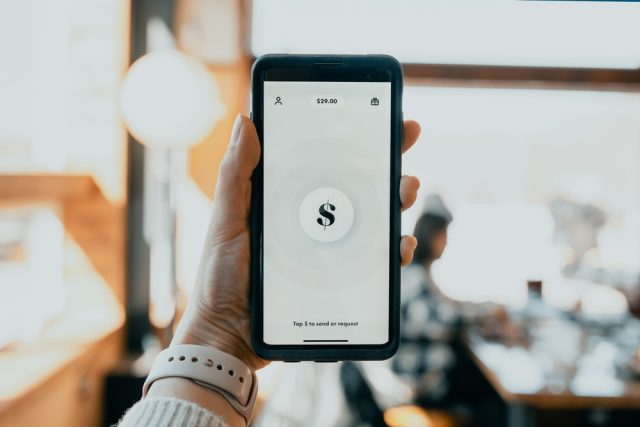 Citi is best for several people, especially those looking for high yield APY, California residents, and anyone with regular deposits. Here are details about who is Citi best for.
People Looking for a High Yield Savings Account
Taking advantage of the high yield savings account at Citi Bank is a no-brainer. Anyone living in a qualified Zip code can open a high yield savings account. While this APY won't benefit everyone, it can certainly work best for those holding high balances. It will earn you more money through interest rates than any other account.
California Residents
Most Citi Bank branches are located in California. It allows Californians to enjoy several benefits of a Citi banking package. As a result, California residents have access to many deals, promotions, and account types digital members. are excluded from. We recommend checking out different options and other bank branches, but they aren't a match for Citi Bank'features.
People With Frequent Direct Deposits
Citi Bank charges a basic banking fee, but you can avoid this fee with a qualifying direct deposit every month. As a result, many individuals rely on a direct deposit which allows them to snag-free checking. You can also gain access to Citi bank benefits this way.
Citi Bank Pros and Cons
If you are still on the fence about banking with Citi Bank, then don't worry. We'll walk you through the pros and cons of Citibank account packages and its' other banking services.
✅ PROS
▶ Rewards and Bonuses
The bank provides several rewards and bonuses to its customers. You can avail reward points and travel miles with certain accounts. Therefore, Citi Bank customers can efficiently manage their personal finance.

We have already touched upon the benefits of Citi Bank'ThankYou rewards, and you know how they work. These points can be very helpful for anyone considering a Citi Bank credit card. Plus, the online services are much better than what you'll find at most online banks.

▶ No Minimum Deposit Needed
One benefit that truly stands out is that Citi Bank doesn't require deposit amounts for most of its accounts. While some banks have a deposit fee for their account packages, Citi Bank is different.

You don't need to deposit the required amount. This helps in managing personal finance since you aren't stuck to a specific amount. An interest checking account at Citi Bank is also free from the deposit fee. So you can enjoy the perks of Citi Bank accounts without stressing out your finances.


▶ Citibank Personal Loans
Being one of the largest banks in the U.S., Citi Bank has a comprehensive personal loan policy. You can request a personal loan if your yearly income is at least $10,500.

Plus, you'll need an eligible Citi deposit account for three years, But one of the best features of Citi Bank personal loans is that you can have more than one at a time. As an added advantage, setting up auto deduct at the time of personal loans origin can qualify you for lower interest rates.
🚫 CONS
✖ Lack of Standalone Saving Accounts
So, most customers like that Citi Bank has linked its saving account with a checking account. However, there is a category of customers who don't want a checking account. Some prefer to have a standalone saving account. However, this feature isn't provided by this bank.


✖ High Overdraft Fee
One of the features that we truly don't like about Citi Bank is its high overdraft fees. You'll be charged $36 if you accidentally spend more than what's in your Citibank account package. Moreover, this fee can be charged as much as 4 times a day. But if your savings account is linked with your checking account, you might dodge this bullet.


Citi Bank won't charge you an overdraft fee but will deduct the same amount from your savings. So you'll lose money without even realizing that you are losing money.



✖ Monthly Fee
We are not a big fan of Citi Banks'monthly charges. They aren't on par with some of its biggest competitors. Even though these charges can be avoided if you carry a specific amount in your account. It doesn't make sense to apply a monthly fee when you can just wave it off.
Citi Compare to Other Banks
| Bank | Minimum Deposit | Monthly Fee | Savings APY | Overdraft | Number of Branches |
| --- | --- | --- | --- | --- | --- |
| Citi Bank | $0 | $30 | 0.50% | $34 | 2,649 |
| Chime | $0 | $0 | 0.50%  | $34 | N/A |
| Wells Fargo | $25  | $25  | 0.01% | $35 | 5200 |
| Chase | $0 | $12  | 0.01% | $34 | 5100 |
Citi vs. Chime
Both banks have a similar monthly fee, but Citi Bank has a slightly higher APY of 0.04%. It means a lot for some customers who have millions of dollars in their accounts. On the other hand, Citi Bank CD rates are also significantly higher and require the least deposit amount.
Comparing the online banking service of Chime and Citi, we can see that the former has a Pay friend option. This feature allows customers to send money instantly with just a cell number and bank details. Such a feature isn't available in most online banks, including Citi. But Citi Bank scores some extra points in our books with its ATM reimbursement feature.
However, when we put Citi Bank and Chime CD services head-to-head, it's a no-brainer that Chime wins this one. After all, Citi Bank CDs aren't as compelling as they should be, given the bank's reputation. To earn the most competitive rates on Citi Bank CDs, you need a balance of $25,000.
Where Chime fails, Citi picks up. The saving account at Chime doesn't earn competitive interest rates. Up against Citi Bank, the interest rates offered by Chime are very low. While Citi isn't famous for compelling interest rates, it sure beats Chime Bank!
>> Read More About Chime Banking Reviews: Is Chime a Good Bank?
Citi vs. Wells Fargo
Many people prefer Citi Bank's personal loans and money market accounts to be of more value. Citibank account packages are also ranked as one of the best account types. But wait, people who prefer domestic offices rely on Wells Fargo. However, Citi Bank takes the lead with its Citibank account.
In comparison with WellsFargo,s Citi Bank has stronger daily spending with ith different withdrawal limits. On the other hand, you can even waive off your account fees with Citi Bank. Citi Bank wins from a mile in terms of customer service because its ATMs are well spread out. However, if you often visit bank branches, you might enjoy Well Fargo's services.
In terms of the mortgage payment, Citi Bank is more preferred by the people. Citi's money market account is also one of its prime features. As a result, Citi Bank is one of the best national banks in the U.S. Moreover, better monthly fees also make Citi Bank an attractive option.
Finally, everyone wants an influential checking account. This allows customers to access money quickly and efficiently. HereWells Fargo takes the lead with its well-spread branches, but Citi Bank has a stronger ATM network.
>> Read More About Wells Fargo Banking Reviews: Is Wells Fargo a Good Bank?
Citi vs. Chase
While both banks have low-interest rates, Citi Bank rates are slightly higher. On the other hand, Citi Bank beats ChaseBank with its APY of 0.50%. You can't expect your money to increase by a noticeable amount at Chase Bank because it offers 0.01% APY. But in terms of branches, Chase bank has the upper hand.
Citi Bank takes the crown when it comes to CD rates, especially with balances below $10,000. The Chase Bank offers pretty low rates, but you can change that by linking your CD to a Chase personal checking account. However, you'll need a higher balance to take advantage of it.
When it comes to checking and saving accounts, you need a bank that has your back. Citi Bank beats its competitors with its excellent APY and low overdraft fee. You get stellar customer support with Citi Bank that Chase Bank fails to offer.
In the end, if you prefer online banks and a comprehensive ATM service, your best option is Citi Bank. However, if you value branch banking, you'll enjoy Chase Bank services. Both banks are good in their place, but Citi Bank takes the lead by a small margin here.
>> Read More About Chase Bank Reviews: Is Chase a Good Bank?
Conclusion: Is Citi a Good Bank?
Citi Bank has several features that can sweep you off your feet. From no deposit bank accounts to Citi accelerate savings, you can do just about anything. But most people use Citi Bank services for its stellar customer support and robust online savings account. Citi Bank provides all the online access to customers that aren't in its zip location. This makes Citi Bank a prime choice for online account opening and digital services.
While most online banks are on the backfoot, Citi Bank keeps boosting its online presence. Plus, its APY is 0.50% which is a massive increase compared to its rivals. But if you still have questions about Citi Bank services and can't make up your mind. Here are some frequently asked questions about Citi Bank.
Citi Bank FAQs
Does Citi Bank offer savings accounts?
Citi Bank offers saving accounts, but they have to be linked with a checking account to avail of all the benefits. You can access funds at any time and set up automatic transfers. Citi Bank's basic saving account can be a good place to store your money for retirement or buy a house. But you won't earn as much APY as other banks. Still, its' digital services and customer support outmatches its rivals.
What is Citi Accelerate Savings Account?
Citi accelerate savings account currently offers one of the highest rates in tanking industry. It doesn't require any opening balance, and it's a worthwhile option for those who can avail it. The Citi accelerate savings is an account offered in only 42 states of the U.S. Even if you bundle your Citi accelerate savings with a checking account, you will need to select a Citibank account package. Benefits like waiving off monthly charges and other features depend on your package tier.
Who is Citi Checking Accounts best for?
There are several Citibank account packages to choose from. However, it depends on your personal preference. If you are saving for a house or your retirement, Citi accelerate savings account is best for you. This is because Citi accelerate savings has the best rates in the entire banking industry. However, if you want a checking access account, you can choose an account access package.
Like this Article? Subscribe to Our Feed!
John is an avid researcher and is deeply passionate about health and finance. When he's not working, he writes research and review articles by doing a thorough analysis on the products based on personal experience, user reviews and feedbacks from forums, quora, reddit, trustpilot amongst others.