Pictures and Pennies: How To Make Money From Photography?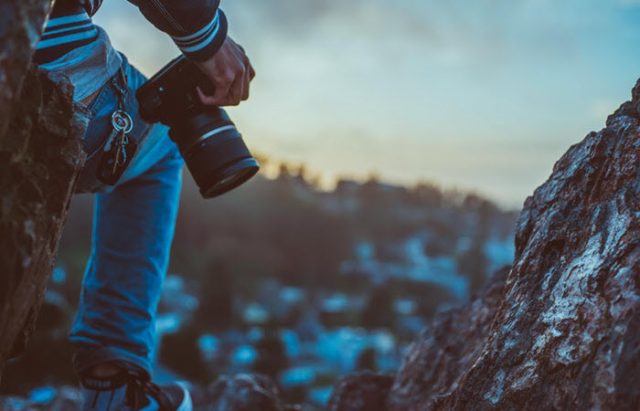 Imagine yourself on top of a mountain. As you look around, you see the world around you. You know that this is a particularly special moment and that this will not last forever because you'll have to go down eventually.
Is this the kind of experience you'll want to relive over and over again in your living room?
If yes, then you're not alone. A lot of people bring out their cameras or phones to take home with them an experience that they'll never forget. Some of these people even make a living out of taking pictures of special moments.
They are called photographers.
Being a photographer is a demanding job. Photographers are not always present in elite fashion shows and high-class photo shoots. Sometimes, photographers have to make their way into several fields within in the industry. With this, how exactly can they make money from photography?
We all know that there are a lot of photographers who make a lot of money in the field of fashion and stock photography. Famous fashion photographers include Annie Leibovitz, Todd Anthony Tyler and Mark Getty. These people easily make six-figure incomes or even possibly seven figures.
Now, before you even pick up your camera, know that the field of photography is highly competitive.
It's extremely difficult for entry-level aspirants who want to make it big in the photography scene or just simply earn an earnest living. However, fashion isn't the only field in photography. The area is amazingly broad and you can find your niche in one of those specializations.
To get started, here's how to make money from photography.
The Basics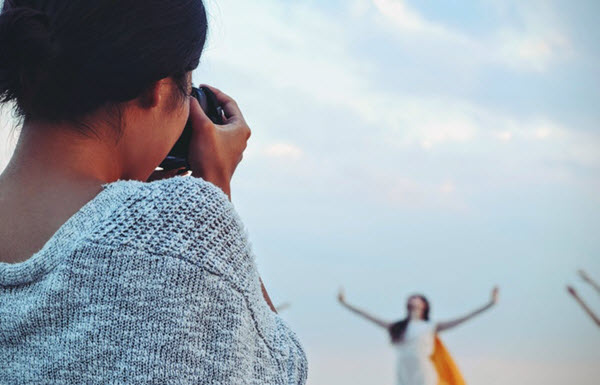 First off, take photos of people and events.
For example, photographers are always a must when it comes to weddings. If this is your chosen niche, remember that "people" should be your priority if you want to make a living.
Why? Because people will hire you to photograph them and not mountains or landscapes. They want photos of actual living individuals and the events they want to be a part of.
Of course, another thing to take note of is your happiness. Photography is capturing special moments on film. Making money out of something you love is a commodity for most people and that is the reason why a lot of photographers enjoy what they do.
Being more passionate about your "art" can make all the difference between moving on and giving up on your dream.
See Also: 7 Steps On How to Figure Out Your Career
Fine Tuning your Craft
Now that you've decided to go more realistic and practical by photographing people, you can try practicing on your portraiture. Most individuals want a photographer to capture the best images of themselves.
With more experience and practice, you'll be soon mastering your craft which means increasing your reputation. More recognition means more projects and this can mean more income.
Continuing Professional Growth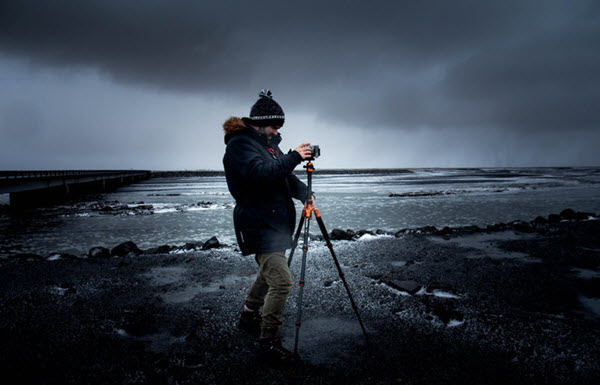 As mentioned earlier, you have to be happy in what you're doing to be successful. Unfortunately, sooner or later, you'll get tired of doing it and it's perfectly normal to feel that way.
However, those who have a genuine passion for what they're doing will find any means necessary to keep on perfecting their art. Don't be afraid to branch out into your chosen field.
There are lots of fields within photography. The important thing in choosing one is that it goes with your heart and happiness.
New Breed of Photographer
Although mainstream and traditional photographers frown on these "new breed" of photographers, there's no denying that they make a lot of money. These photographers don't come armed with professional cameras, tripods, lightings or anything like that. Instead, they come with iPhones and selfie sticks.
These people are social media photographers. A relatively new field of photography, a lot of people are engaging in this lucrative practice. These people are being paid to create images and share them with their followers.
Top companies such as Nike, Sony and other corporate giants shell out vast sums of money to encourage more people to choose their products. These companies often provide fare, allowance and time to these people just to do their jobs. They get to travel all over the world and make a buzz on the social media platform they're in, more preferably, Instagram.
You could say that this job is easy and that they're living the dream. However, the work that comes with this is also difficult. Gathering a lot of followers in a few months time is extremely difficult and requires superb dedication.
Takeaway
Photographers are unique individuals that get to share and experience the rarest moments in the world. They get to capture it on film and share it with everyone else to see. In a way, photographers are like painters who also rely on skill to deliver their masterpiece.
However, no matter how beautiful your masterpiece is, without any income, you won't be able to survive. Although there are several ways for people to earn money from photography, it will only get tricky if they're not happy with what they're doing.
Like this Article? Subscribe to Our Feed!
Lisa Clark is a writer and a blogger who enjoys traveling the world. She is also an aspiring photographer who loves using multi functional printers to produce high-quality images. When not writing or taking pictures, Lisa enjoys reading books and cooking for her family.