Helping Women Succeed In The Workplace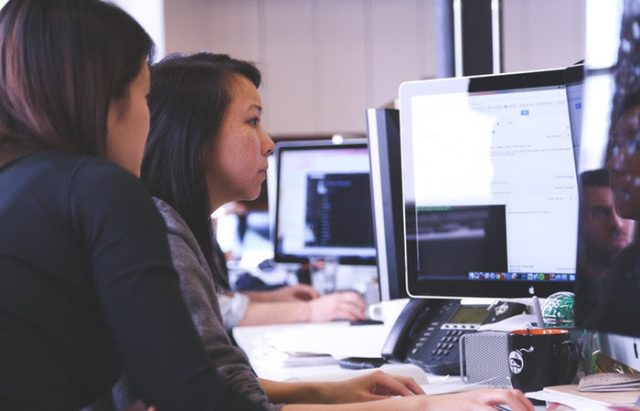 "In corporate America, women fall behind early and continue to lose ground with every step," begins the 2016 Women in the Workplace Study.
It's not hard to believe, considering that only 17% of startups have a female founder. There are multiple factors holding women back from succeeding in the workplace. The study continues to note that women often miss out on vital interactions with members of management, stifling their ability to climb the corporate ladder from the get-go.
The more interactions missed, the shorter the ladder becomes over time. This creates a cumulative effect that becomes impossible to make up for later in life. What can be done to ensure that everyone has an equal shot at success? How do you boost the success of women in the workplace?
When Sheryl Sandberg wrote "Lean In" four years ago, her stated goal was to have half of businesses run by women and half of homes run by men. "In terms of women in leadership roles, we are not better off," Sandberg said in a USA Today interview earlier this year.
She continued by noting that women comprise less than 6% of the Fortune 500 CEO in the United States. There are fewer countries in the world run by women today than there were when her book was first published. In the United States, she notes, there is only a tiny percentage more women in Congress. There has not been, she points out, much appreciable forward movement in women in leadership roles worldwide despite the efforts of a veritable army of women leaning in.
Along with the launch of her book, Sandberg also launched a nationwide campaign urging women to form "Lean-In Circles" in order to support and encourage each other throughout different stages in their careers. These groups provide mentorship and camaraderie for women who might not be getting such in the workplace.
According to Leanin.org, the most important steps for managers to close the gender gap in the workplace include:
Challenge The Likeability Penalty
Oftentimes, women are punished for being "bossy" or "shrill" in the workplace just for doing their jobs. It's important to ask yourself if you would react the same way if you were talking to a man.
Evaluate Performance Fairly
Try to measure performance objectively and look for opportunities to make decisions in a gender-blind manner.
Give Women Credit
If you see a man take credit for a woman's work, speak up.
Get The Most Out Of Meetings
Be on the lookout for women who are being kept in the background in meetings and encourage them to take part.
Share Office Housework
If there are tasks, like making coffee or emptying garbage, that need to be done, be sure they aren't just automatically falling to female employees.
Make Work Work For Parents
Support working parents any way you can. Make sure they know they are part of the team. Don't make assumptions about work-travel and work-life balance without checking with parents about their needs.
Make Negotiating A Norm
Women are less likely to negotiate and may need encouragement to do so.
Support Mentorship and Sponsorship
Mentoring can help women succeed from both sides—leadership as well as personal development. Having a program in place can foster a sense of purpose from within your organization.
See Also: What Managers Should Know About Motivating Their Team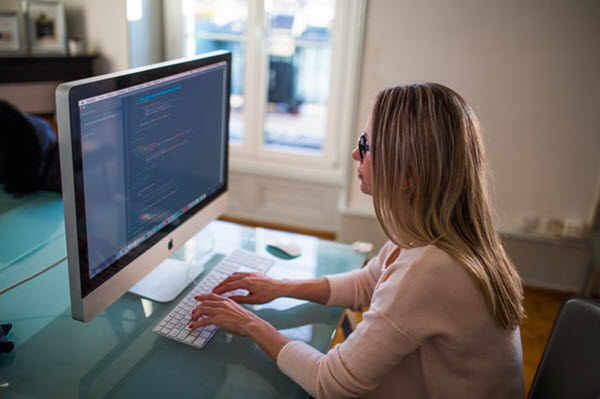 In addition to these steps, there are many habits women can employ to propel themselves forward in the workplace. Overcoming adversity is necessary for many women. Oprah overcame an impoverished childhood and J.K. Rowling overcame being a single mother on welfare.
See Also: 5 Women Entrepreneurs Who Failed Before Becoming Millionaires
Everyone can benefit from writing down goals. Dolly Parton has been known to not only write out her goals but also to go about her life as though she had already achieved them.
Taking time to rest and recuperate is crucial. Many women burn the candle at both ends thanks to an imbalance in work and home life. If you are one of these women, meditating or just enjoying a few minutes of quiet time can really make a difference.
Finding balance is the key. There will be compromises as the world changes, so tempering expectations and making the most of even the smallest of victories is going to make you happier in the long run. Learn more about the habits of highly successful women from this infographic.


Source: Habits of Highly Successful Women
Like this Article? Subscribe to Our Feed!
Brian Wallace is the Founder and President of NowSourcing, an industry leading infographic design agency based in Louisville, KY and Cincinnati, OH which works with companies that range from startups to Fortune 500s. Brian also runs #LinkedInLocal events nationwide, and hosts the Next Action Podcast. Brian has been named a Google Small Business Advisor for 2016-present and joined the SXSW Advisory Board in 2019.