5 Women Entrepreneurs Who Failed Before Becoming Millionaires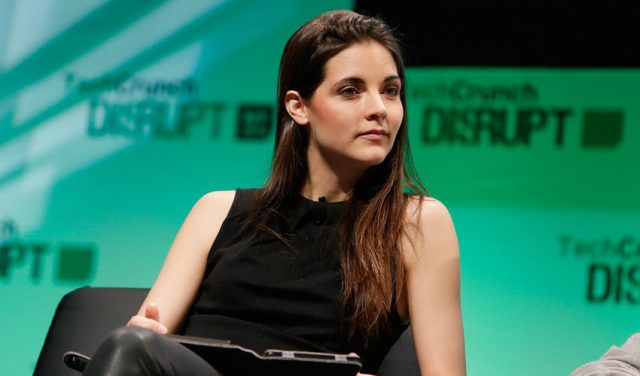 Did you know that most of the successful women entrepreneurs today suffered dismal failures before?
Not all people see failures as a turning point. For most of us, it's generally game over. Once we see a dead end, we suddenly stop chasing our goals. However, for the women entrepreneurs in this list, failure is just a start of a success story.
Ruth Ann Udstad Fertel

Via nola.com
With a tight budget and without any know-how about food business, Ruth Fertel bought a local restaurant named Chris's Steakhouse after seeing an advertisement of it in the newspaper. Its opening date was the same day as her birthday, so she took it as a sign and remortgaged her house just to purchase it.
After buying the restaurant, it experienced a huge loss due to frequent power outages. With a lot of hard work, Ruth was able to lift its sales. However, not long after it was able to recover from its initial loss, a fire incident brought the restaurant down.
Ruth Fertel was not dissuaded from what happened. Instead, she found a new restaurant which she named Ruth's Chris Steak House. In 1976, one customer asked to open his franchise of Ruth's restaurant in the busy Highway Baton Rouge and it became the start of Ruth's success.
By the year 1995, she won the National Entrepreneur of the Year award of the Horatio Alger Association.
Arianna Huffington

Via makers.com
Not all people know that Arianna Huffington got rejected by 36 publishers during the start of her career.
She comes from a Greek family whose native tongue wasn't English. Because of her poor command of the language, her writings were severely criticized, particularly during her college years. She wasn't even easily allowed to stand in debates during those times.
Arianna Huffington struggled with a failed marriage but this didn't stop her from going against Arnold Schwarzenegger for the seat of the governor of California back then. Unfortunately, she was only able to get 0.55% of the votes.
Despite all the negative things that happened to her, Arianna continued pushing. She was inspired and motivated by her mother's saying that "failure is not the opposite of success but a stepping stone to success". 
Arianna confessed that her secret lies in her astounding capability to face criticism and failure. She was also used to humiliations to the point that she was able to face and cope with them without too much difficulties.
In 2005, Arianna founded the Huffington Post with Kenneth Lerer, assuming the role of editor-in-chief. She called it as her 'last act' after everything she's learned and experienced throughout her life. Until now, the Huffington Post remains to be one of the most powerful blogging platforms.
With time, Arianna was able to move past her previous rejections and went on to publish 13 books. She was also able to secure the 52nd position in Forbes' 2014 list of most powerful women.
Christiana Wallace
Christiana Wallace was the founder of the Startup Institute in New York and CEO of the fashion company Quincy Apparel. For her, the failures she experienced were more significant than the successes she got. She was incredibly powerful and broad-minded that she became successful even during the worst-case scenarios of her career.
She remembers her proudest moment as the time when she was able to recover from her first failed company. Christiana recounted how single, broke, and lost she was during that time. She did nothing but stay in bed and watched all 7 seasons of the show called The West Wing. After the series finale, Christiana dusted herself off and went back to reality.
After she got back on her two feet,  she created the successful BridgeUp: STEP. It's a program for girls and minorities in the field of computer science to encourage them to pursue carriers in STEM.
See Also: 8 Reasons Why Women Are Better Than Men at Business 
Oprah Winfrey

Via dailymail.co.uk
Oprah Winfrey spent the initial six years of her life in poverty, living with her maternal grandmother. She had an extremely difficult childhood with lots of bad memories.
At the age of 9, she was sexually attacked. At the age of 14, she got pregnant but ultimately lost her child. She confessed the incident in one of the episodes of her own TV show back in 1986.
The ray of light finally hit her life when she went on to win the Miss Black Tennessee title. After her win, a local black radio station called WVOL hired her to do the station's part-time news. She also got to be a co-anchor for WJZ-TV for their 6 o'clock evening news.
In 1988, Oprah even got more popular with the success of the show AM Chicago, which was later on renamed as The Oprah Winfrey Show.
However, Oprah wanted to more than just work for someone else.  In the same year, she launched her production company named Harpo Studios, which was taken after her name- just spelled backwards.
Aside from this project, she also co-founded the Oxygen TV channel with other media stalwarts. These series of projects gave unfathomable fame and success to Oprah.
While heading the Harpo productions, she's also able to deliver what now is known as the top-rated talk show ever in the history of American television. The TV guide magazine in 2013 even named Oprah's show as the 19th greatest TV show of all time.
Oprah, on the other end, went on to become the richest African-American of the last century. She's one of the greatest philanthropists in American history and the only multi-billionaire black person in North America.
Kathryn Minshew
Not long ago, Kathryn Minshew used to work at the Clinton Health Access initiative. By 2010, she quit the job and started PYP (Pretty Young Professionals), which was a women's networking platform.
She opened up the startup along with her other three co-workers. While she remained the unpaid CEO of the startup, she was paying a little to her fellow workers out of her savings.
The team was successful in redesigning the concept to the point where it was able to attract more than 20,000 users in just one year. However, although initially successful, the group split in half due to company management issues.
There was a threat of a lawsuit and a cohesive decision to split the company's equity. In one interview, Minshew recalled how she moved forward within three weeks post the split up.
She accepted her disastrous position and turned to whiteboard planning to figure out how badly she wanted to fight for PYP and how she was just prepared to strike it off altogether.
Minshew took a courageous step to start The Daily Muse, which is now known as The Muse. This happened in September 2011, with PYP's entire staff and co-founders present. The publishing giants, like Huffington Post and TheCrunch, were also present to cover the event.
To her surprise, Minshew witnessed a large number of visitors that day. It even surpassed PYP's visitors during its first month. She considered it as a fresh start and a unique achievement as the team was able to emerge triumphant amidst its crisis.
In 2012, the website had almost 2 million users coming from more than 160 countries. Its monthly growth rate reached 30% during the time.
Currently, Minshew leads The Muse with eight employees and partnerships with more than 60 companies, including Intel, NPR, Pinterest, Twitter, and Foursquare.
See Also: 10 Habits of Successful People
These women entrepreneurs proved that becoming successful in what you believe in is not rocket science. One just needs to be able to stand up after a failure and pursue one's passion until one hits success.
Like this Article? Subscribe to Our Feed!