Wix V/s. WordPress: Which is Better?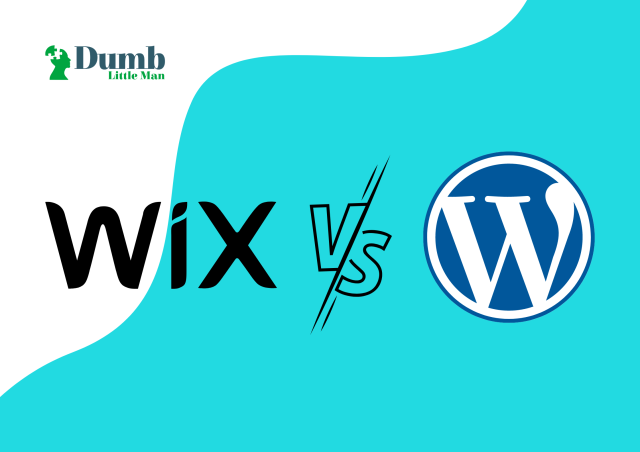 If you've heard of Wix, it's presumably because of the fancy advertisements that they run, which feature famous people and cost millions of dollars to develop. Their platform is going to blow your mind with how polished, exciting, and fast it is. It's difficult not to make analogies to the web design software that Apple already offers. This is the one that has everyone in the community talking about it.
WordPress.org, on the other hand, is more analogous to Windows than it is to Linux. A well-known content management system that shines when it is operated by the kind of computer nerds and hackers who are capable of accomplishing incredible things with it. We are going to demonstrate that these concepts have some merit, despite the fact that they are not always accurate. 
We have laid out the numerous possibilities for constructing a website without using any unneeded jargon in the hopes that you will select the one that is most suitable for your needs from the available alternatives.
Website Builders V/s. CMS
Is there a member of your team who has experience in coding, or who is willing to make the investment necessary to acquire that experience? However, if you don't have any prior experience with web design, a website builder may be your best option. A content management system (CMS) is typically more labor intensive than a website builder, making it a less desirable option for producers seeking the simplest solution. However, if you want to be in charge of your site, a website builder won't do. Because of its restricted functionality, this site cannot be customized to your specific preferences.
CMSs are well-known for their adaptability, and website builders are renowned for their user-friendliness, but the truth is that each platform is different. Don't jump into anything before giving it some serious thought, and don't be hesitant to try out a free trial to see how other service providers measure up. It is essential that you find a platform that fits your needs without breaking the budget and works nicely with your existing procedures.
Wix V/s. WordPress: Quick Comparison
Check this comparison for a high-level overview of how Wix and WordPress stack up against one another.
Is Wix more user-friendly than WordPress?
Why? You can make changes just in your browser, no other software required (check our Wix Tutorial to see how it works). Their drag-and-drop editor is great for newcomers. The App Market is a great way to extend the functionality of your device. Questions and Answers are organized by the ADI editor. You may have a working version of your website up and running in no time. It can be effective if you're pressed for time.
There may be a learning curve involved in setting up and utilizing WordPress add-ons and plugins. The program calls either technical knowledge or the ability to follow directions. Error correction is a challenging task. With Gutenberg, WordPress is getting easier to use. Wix's website builder is easy to use.
Benefits and drawbacks of various design approaches and degrees of adaptability.
If you are familiar with CSS and HTML or don't mind modifying code, WordPress can help you create a website. WordPress templates may be seen effectively on any device. Ranging from $30 to $60, responsive themes may be had for a reasonable price (see Elegant Themes or Theme Forest). There are free WordPress themes out there but beware that they may include malware or hidden links. 
If you use WordPress, you can customize your site without knowing how to code or utilize plugins. Though modifying is simplified here, some coding may be necessary.
WordPress is better if you're familiar with CSS and HTML. With Wix, even non-techies can make simple changes to existing designs without having to touch the source code. Thus, we can't decide which one is better in this race.
eCommerce 
Wix is a retail platform. There are several ways to pay, taxes are calculated automatically, and delivery is a breeze. It is a low-cost e-commerce website builder that can sell digital goods. You may have country-specific domains (such as fr.mystore.com or mystore.com/fr) for your multilingual store, but you will not have access to or management over those domains.
Its flaws are a boon to micro and small firms. Wix's content-heavy themes slow down the platform, which is bad for e-commerce (and can hurt SEO). Products catalogs can't be easily navigated due to the site's flat navigation structure. Currency sales are a problem for multi-currency stores.
Wix is useful for local businesses. If you're looking for a robust e-commerce solution, look no further than WordPress with WooCommerce.
Pricing and Value for Money!
Our own tests showed that WordPress had a better overall value (4.8) than Wix (2.5). Expenses related to WordPress are more transparent and predictable than those associated with Wix, making it simpler to plan for and stick to a budget. Wix's monthly pricing is greater than the prices imposed by the vast majority other builders, despite the fact that WordPress costs might vary depending on hosting and domain purchases.
Ease of Use
According to the findings of our investigation, Wix is a more user-friendly platform than WordPress. It received a score of 4.4 out of 5 for its ease of use and features an effective editor that does the bulk of the required operations automatically. When compared to the editor that comes standard with WordPress, which is far more advanced, the ease with which one may use Wix is incomparably superior.
Design and Customization
The most impressive and adaptable design templates can be found on Wix, which makes it the superior platform. But WordPress offers you a great deal more control than Wix does over the way that your website appears. Everything boils down to the requirements that you have in mind. 
WordPress is the greatest platform to use if you want to start from scratch when developing a website since it provides you with a blank slate to work with. Nevertheless, due of the extensive personalization options it provides, Wix is the most adaptable platform.
What Does a Real User Think?
Apps and Plugins:

A flawless score of 5 for its app integrations made Wix the top builder we looked at. You can't go wrong with either Wix or WordPress if you're searching for a reliable plugin. Wix's proprietary development team ensures the platform's high quality by testing and supervising it meticulously at every level of development. Even said, this is in no means a knock against WordPress's impressive array of available plugins.

Ecommerce:

WordPress is more flexible than Wix and is hence the better option for a company's future expansion. Adding an ecommerce plugin to WordPress is the most powerful and scalable solution, but it comes with greater technical requirements and a larger price tag. When it comes to multi-channel connectivity, however, Wix's native e-commerce capabilities really shine, especially for smaller businesses.

Help and Support:

When compared to WordPress' support options, Wix's are much more comprehensive and helpful. If you have any issues when using the Wix editor, just hover over the small question marks. We offer in-house assistance that can be reached quickly and easily, in contrast to WordPress's reliance on impersonal postings posted by diverse users.

Blogging:

Compared to Wix, WordPress is a far superior blogging platform. WordPress's stronger blogging features, like its built-in commenting system, private posts, and featured images, make it a better choice than Tumblr. 

SEO and Google Ranking:

Both Wix and WordPress deserve their 5-star ratings because of the excellent SEO tools at their disposal (SEO). Wix and WordPress both come equipped with some fundamental SEO elements out of the box, and these can be expanded upon with the help of third-party tools and plugins. WordPress has a wider range of services, while Wix's Site Booster is free with most membership levels.

Ongoing maintenance:

Both WordPress and Wix have their limitations, but Wix has more and better built-in apps and functionality, making it the clear winner. If you want to keep your WordPress site secure and running smoothly, you need to keep an eye out for platform improvements.
Alternatives to Wix and WordPress
When it comes to open-source platforms, you have numerous options, such as Squarespace, Wix, and Joomla, but Drupal and WordPress are the two open-source CMS that are constantly in contention. Which platform is superior, Drupal vs WordPress or Joomla vs Squarespace. Both content management systems are open source, include PHP built-in, and have extensive community support.
Wix and WordPress are by no means the sole possibilities for creating a website or online store; there are a multitude of other platforms accessible. On the self-hosted front, Joomla and Drupal are likely the most well-known choices; both are very adaptable platforms that host millions of websites.
Regarding hosted website builders, Squarespace is certainly worth a look; it is a bit more expensive than Wix and lacks some of its more advanced capabilities, but it is simpler to use, and its templates are entirely responsive.
Wix V/s. WordPress: Summary
Since WordPress Development Company is an open-source platform, users must arrange for their own hosting and technical support, whereas Wix customers may do so at no additional expense regardless of the package they select. Establishing a web server and registering your own domain name are required initial steps (maybe one that provides cheap web hosting). 
You are also responsible for solving any technological issues that arise. You can at any time hire WordPress developers for any help you may require.
Wix's recent (ineffective) marketing efforts hint that the business intends to compete more directly with WordPress by portraying itself as a website builder with an emphasis on performance. Wix Editor X and Wix Velo, two cutting-edge program development tools, are provided to substantiate their claims of being CMS-like in their capacity to generate dynamic websites. However, WordPress is the greatest alternative presently.
Wix V/s. WordPress: FAQs
Will I get any help?
Answer: Wix has many channels of customer service, including a phone number, a chat feature, and helpful message boards. There are also WordPress articles and tutorials available that new users will find especially useful. Expect some back-and-forth for the more technical topics, but they will get there in the end.
Is Wix or WordPress easier to use? 
Answer: Wix is a user-friendly website builder with a drag-and-drop interface. WordPress is a lot more complicated to pick up and use than alternative CMSs. Choose Wix if ease of use is your top priority.
What is the difference between WordPress.com and WordPress.org? 
Answer: WordPress.org is a free and open-source CMS that allows you to host your own website. WordPress.com offers a blogging platform that is hosted for you.
How much does it cost to build a website on WordPress? 
Answer: Hosting can cost you $5 to $10 per month, and a domain name will set you back around $10 per year. You should also budget between $30 and $80 for a premium theme and $15 to $50 for additional plugins. You should budget roughly $200 for the first outlay.