7 Small Changes that Make a Big Difference in Your Goals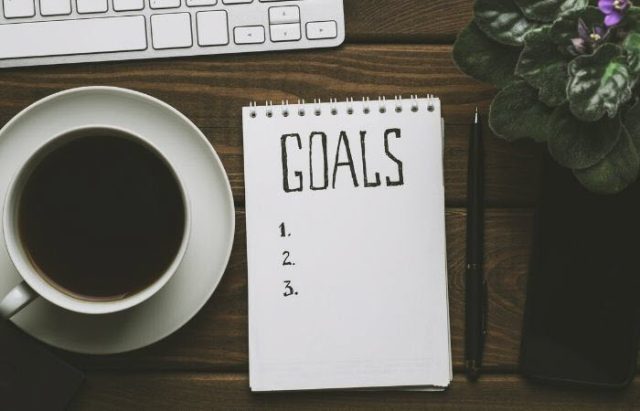 Do you want to achieve something great with your life? Is there something missing from your world right now that could be there? What type of legacy would you like to leave, long after you're gone?
That just got real, let's dial it back a bit… What would your life look like if you were as happy and fulfilled as you can imagine? How would you spend your days if you were truly free?
I like to paint this vivid picture for myself when I write down my goals. It takes a lot of desire and motivation to achieve your loftiest aims. The lack thereof is one reason less than 10% of people meet their New Year's Resolutions. But it takes more than that; it takes the seven keys that we'll talk about right now.
Recognize the Resistance
First off, kudos to anyone who earnestly attempts a goal. Many people don't set goals at all because they're afraid of failure, or they've convinced themselves they're perfectly happy as is. The latter is probably the biggest reason that people's dreams wither and their lives stagnate. It's the dead-end, cul-de-sac at the intersection of "fine" and "good enough."
Understandably, they would avoid a possible letdown, because most people have a long past of not getting what they desire. Defeated and discouraged, they fall into the fixed mindset trap, where positive change and improvement is considered futile. They're taught through hardship that what they desire and the resources to get it are scarce.
News and social media don't help, either – they're too busy profiting off a cycle of pessimism, negativity, and envy. To make matters worse, we live in a culture that expects everything to be quick and easy. That's why our society loves diet pills, Botox, payday loans, and delivery apps.
Get Your Mind Right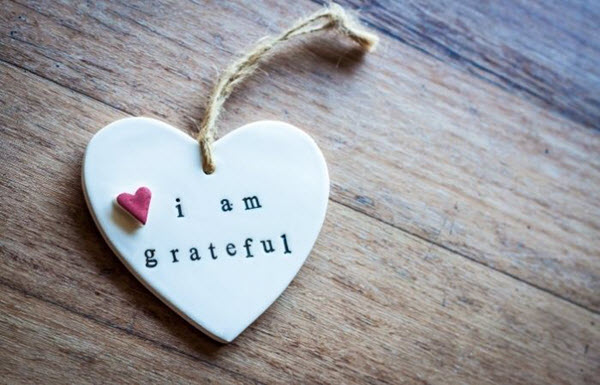 So how do you counter all this resistance? Start by crushing your toxic, self-limiting beliefs like these. Say to yourself "I can't do/achieve x goal because I'm not y." Write down all your doubts (I'm not smart enough, rich enough, connected enough, etc.) Now write down a counterexample for each negative belief.
Go back to your past victories and relieve your success, think about what you did right, and how you can apply those lessons in the future. Conversely, look at situations where what you wanted didn't happen. Learn from the experience, but don't dwell on it, and resolve to adjust your behavior.
Another great thing to do is make gratitude a daily practice in your life. Gratefulness provides the perspective that you have something to gain from every situation, good or bad. Have compassion for yourself, and realize that attempting something new and difficult is admirable and builds your character. Let go of perfectionism, and strive to just act and accept what happens – this always trumps inaction.
Proper Goal Setting
Let's say a person sets a goal and doesn't achieve it. The issue tends to be that the goal wasn't set properly. Most people focus on outward goals, like earning more money or losing weight. The problem is they can't answer why the goal is important to them personally.
Do they want to lose weight because they'll be healthier and thus, more active with their kids or grandkids? Or is it because society deems a slim waist important? Do they want to make more money so that they can achieve financial freedom, travel, and only do work that's meaningful? Or is it because they think wealth conveys importance? The point is that whatever your goals are, they must be tied to a deep emotional motivator that's unique to you.
Second, our goals must be specific, so that we can quantify them and measure progress. This is the first and most important element of a proper goal (I explain the elements in-depth here). TLDR – use SMART goals; Specific, Measurable, Attainable, Relevant, Time-Based. Set deadlines for all your goals in 5-year, 1-year goals, and 3-month intervals.
Only pick a few goals at most. I assume you have a day job, perhaps a family, and many responsibilities. So, it's key to narrow your focus and not get sidetracked.
Focus on the 20%
Pareto principle is an observation that around 80% of the effects come from 20% of the causes. When applied to your goals, ask yourself: which 20% of activities will generate 80% of the results? As Tim Ferriss asks in Tribe of Mentors, "What would it look like if this [goal] were easy?" For weight loss, 20% would probably be cutting sugar and snacks. In sales or a job hunt, it's finding leads.
For any goal, start by framing the problem with a few focus questions like 1) Which activity will move the needle the most? 2) Which is a waste of energy? 3) Where does the greatest long-term impact come from? Once you begin acting, perform daily, weekly, and quarterly progress reviews. Determine if you need to adjust your approach, reset your expectations, or change goals altogether.
Turn Goals into Habits
Let's say you've narrowed down your projects and the critical actions to take. Write down the 5 things that you need to accomplish today at all costs. Most of these will be recurring in nature, and thus become habits. An aspiring novelist might make it a habit to write 300 words per day. A developer might write some numbers of lines of code each day.
Someone trying to lose weight may meal prep twice a week, or work out for thirty minutes per day. Someone looking for a relationship or to make friends might go to a social event once a week, join a club, or spend an hour on a dating app. Build these habits into your daily schedule and block out that time. Treat it sacred, letting nothing get in the way.
It takes on average 66 days to form a habit – put yourself on probation until then. Audit your week and hold yourself accountable to the habit. Build in rewards along the way to reinforce the habit. You might treat yourself to a latte after finishing a chapter, or dine out after a week of strict dieting. Find whatever your 'carrot' is, even if it's eating anything but a gross carrot. Use these rewards to link progress with pleasure in your mind.
Action Beats Perfection
Let's talk about a huge pitfall that nearly everyone is a victim to at some point, and pardon the rant. All the advice you receive, every article you read and learn from is useless without action. If you've been reading self-help for a while, and maybe you've even attended a seminar or two – you've learned what you need to know, the class is dismissed.
Don't become a self-improvement hobbyist, don't go for your personal-development Ph. D., there won't be a thesis paper. If you watched the 'How To' video on YouTube, you probably know enough to get started. So instead of procrastinating on your life goals, until you have the 'perfect' plan, get started immediately.
Don't give yourself time to hesitate, period. Follow Mel Robbin's "5 Second Rule" and ride the wave of excitement and intention. Do the thing you need to do, long before fear and anxiety creep in. When you're attempting something new and scary, like getting up to speak or asking someone out, take time out of the equation… Don't overthink it, follow Nike's slogan, and just do that shit. I heard it put best recently, "Never leave the scene of clarity without taking decisive action."
Build Your Team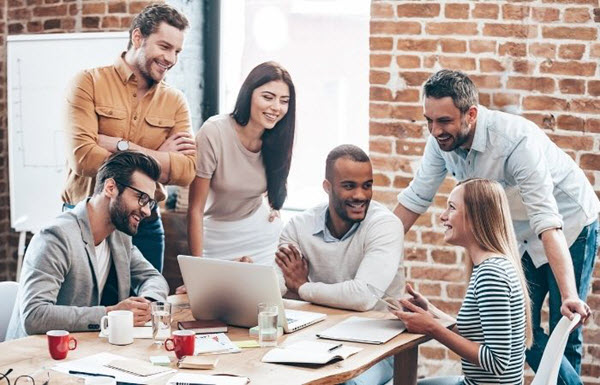 One of the biggest myths in the self-improvement world is that of the successful genius that did it all herself. Movies glamorize this idea of some lone wolf that goes from rags-to-riches by their bootstraps. Or, the motivational YouTube videos that show a guy in a dark room just contemplating life by himself.
Look, if your environment is all negative, focusing on yourself, by yourself is a good start. Still, no one achieves success all by himself. Jobs had Wozniak and Jordan had Pippen.  Those who have accomplished so much have people around them who clearly have helped.
Build a team around you that can support you and uplift you. There are many groups out there for this purpose: online communities, exercise groups, masterminds, coaching, and mentoring circles, accountability groups, close friendships, and so on. If there was one "hidden secret" to success (a great click-bait title by the way), this is it. These groups can dramatically speed up your progress, and the journey is more fun when you take it together.
Which of these small changes will you put to action today to achieve your biggest goals? Let us know in the comments below.
If you enjoyed this article, visit KnowYourBest.com for self-improvement tips based on proven scientific research.