How Google Classroom is Reshaping Learning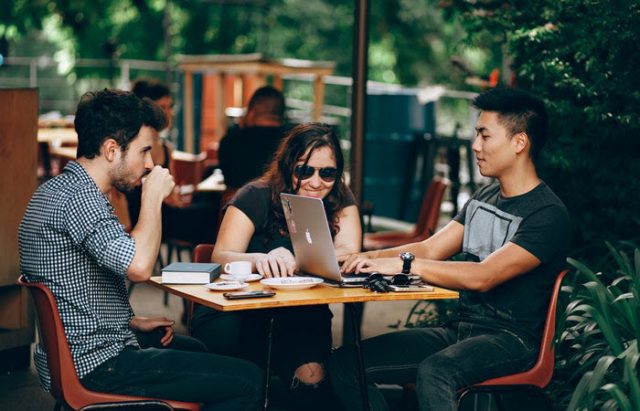 The job market is always changing but new technology and globalization are driving change at a faster rate than ever before. Working habits are changing as well with more industries embracing work-from-home.
With all these changes in the job market, only 44% of students feel their education prepared them for employment.
If today's students want to have successful careers, they must be better prepared for the job market of the future.
Traditional Education Falls Short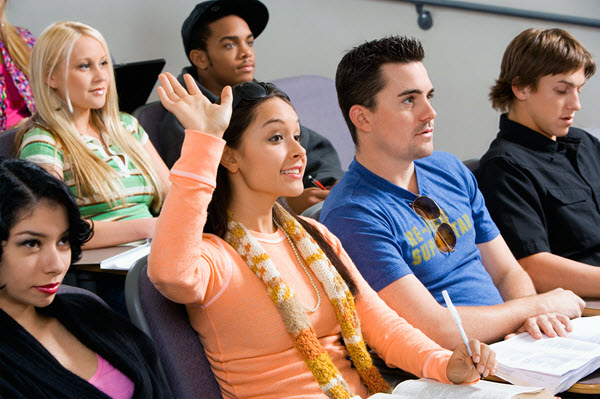 In order to be successful in their future careers, students must learn problem-solving skills, teamwork, and have excellent communication skills. These "soft skills" are not part of the traditional curriculum which focuses on math and literacy.
See Also: Importance Of Soft Skills: Why Grades Aren't Enough
Many teachers understand the need to provide opportunities to practice and grow these soft skills. Unfortunately, they simply don't have the time to fit in extra lessons around the required curriculum or the training to teach these skills effectively.
Students are hungry for change as well. Many want homework assignments that are more engaging and nearly half want more opportunities to learn about technology. Students want the change to express their own ideas during lessons and to get more frequent feedback on their work.
Learning Management Systems
Learning Management Systems (LMS) provide the software needed to teach interactive courses through technology. From assigning work to getting feedback, everything happens digitally and with no wasted paper. These systems can give feedback and grades instantly when a student turns in their work and the automation of coursework lets students work at their own pace.
How does LMS help build soft skills?
LMS allows students to work at their own pace, working ahead when the content is easy and taking extra time and practice when it's difficult. This can help students learn to have a growth mindset, embrace challenge, and know when to ask for help.
Students can work together to create group projects or ask one another questions and help their peers through the interactive features of LMS. Using the chat and messaging features of these platforms helps students learn to communicate in a way that is respectful and effective, without the misunderstandings that can often occur with text messaging.
What is Google classroom?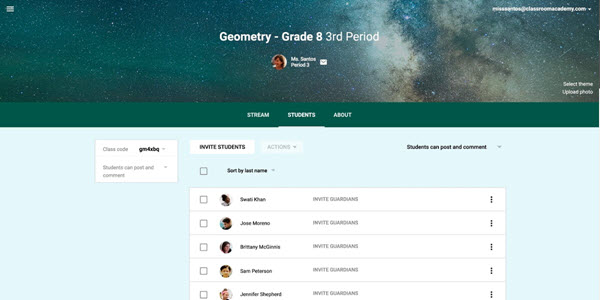 In the simplest words, it offers a cloud-based LMS that can help students gain valuable experience. It possesses features and programs commonly used in the workplace, which allow learning and practicing soft skills.
Google Classroom allows students and teachers to chat and collaborate with features similar to Slack and other workplace software. Using the Google Office Suite lets students collaborate on projects in real time while becoming more familiar with a widely used program.
Does Google Classroom actually help?
More than 3 out of 4 elementary and secondary students say they get stronger feedback from their teachers when using Google Classroom. Timely and specific feedback is one of the most effective ways to help students learn. Teachers and students find that using Google Classroom improves the quality of student work and aides collaboration and teamwork, too.
The Future of Technology in Education
Technology continues to grow and change our lives. With over 1,800 apps and platforms to help perform work task instantly, technology is reshaping employment. Education must adapt to fit the needs of tomorrow's workers and help students graduate with marketable skills.
In education, online platforms may eventually replace the classroom altogether. As virtual reality becomes more common, it's beginning to be used in classrooms to take students on field trips or perform experiments too difficult to do in a typical classroom.
One day, students could be using virtual reality avatars and facial mapping technology to attend classes and interact with peers and teachers from the comfort of home.
See Also: Technology in the Classroom — Should Technology Take Over The Education System?
How You Can Help Prepare Students for Success
Donate your old smartphone or tablet to a school.
Support fundraising efforts to bring more technology into the classroom.
Advocate for teaching soft skills as nearly ⅓ of teachers feel these skills are overlooked by policymakers.
Praise and emphasize the importance of teamwork, communication, and problem-solving skills.
Read this infographic about Google Classroom to learn more about how technology is reshaping education.

Source: Best Education Degrees