Virtual Makeover: Best Tools To Test Different Looks at Home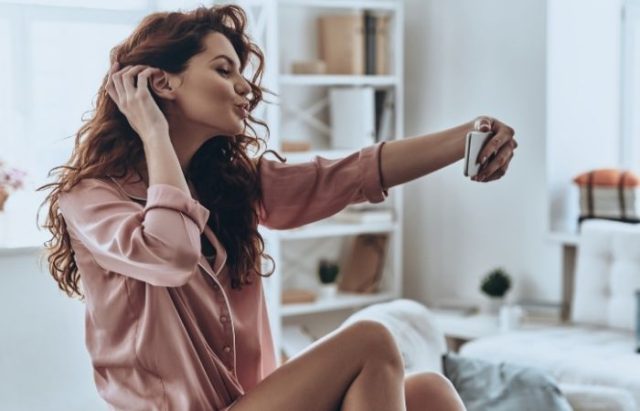 The ongoing global pandemic continues to affect business industries, including the beauty industry. Gone are the days when you can try on all the shades you want at stores and swatch them before choosing which one to purchase.
With the new normal, we don't have that kind of accessibility anymore. The new normal involves virtual makeover as part of an innovative way for the beauty industry to adjust despite the pandemic. In this article, we'll be talking about virtual makeover tools you can use at home.
Virtual Makeover Tools: Pros And Cons
Pros
It's more convenient to try different looks.
You have access to other varieties of shades in just one app.
You can assess in real-time how that makeup looks on you in a selfie.
There's no need to swatch different shades on your wrist.
Cons
You need the proper lighting and camera angle to get an accurate view.
Not everyone has access to good quality smartphones.
A stable internet connection is needed.
Virtual Makeover: Best Tools To Test Different Looks At Home
1. Chanel Lipscanner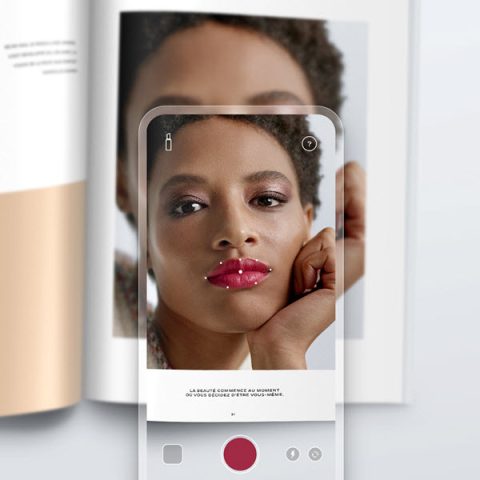 This product is a remarkable way of choosing the perfect lip shade of your choice. This virtual makeover tool works because you can scan your handbag or any product with the color of your choice, and the app will give you the closest matching shade and texture.
This tool is one of the most innovative ways to find the lipstick shade you're looking for without the hassle of going to your nearest cosmetics store. Whether you're looking for that precise matte or dewy texture, this makeover tool will find the perfect shade for you.
2. Maybelline Virtual Makeover
Maybelline's makeover gives you the chance to try different makeup shades and experiment with whatever look you're going for. This feature doesn't just go for one makeup product like foundation, but this applies to your entire makeup look as a whole.
Whether you're achieving a no-make-up look or simply trying out a new style, Maybelline's makeover tool gives you broad access to makeup tools to choose from. You can either upload a photo of yourself or choose the live option to swatch different products in real-time.
3. L'Oréal Paris Virtual Make-Up Tool
You can apply this makeup tool to your hair and makeup, so it acts as a 2-in-1 software tool. Whether you're trying new colors for your hair or choosing from a hundred different shades of lip shades or foundations, this virtual tool has you covered. You can either opt to upload a photo of yourself or choose the live button to have a virtual makeover of yourself in real-time.
4. MAC Virtual Try-On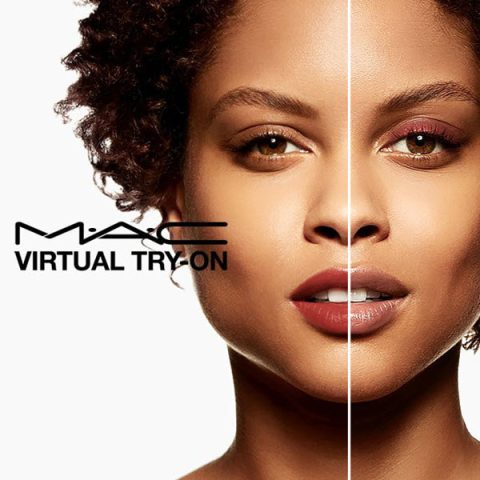 You now have access to search any MAC product and swatch it on yourself to see if it matches you. With their wide variety of cosmetic products, there's no reason why you should go out of your way to swatch different beauty products when this virtual tool can bring the experience straight to you. Also, if you're hesitant about seeing yourself on screen, you can always opt to see their lip and eye products in different skin tones.
5. Nyx Professional Makeup Try It On
What makes this virtual tool stand out is if you aren't comfortable uploading a photo of yourself or using the live feature, you can use a model instead and customize your desired look on them. There are also three different options to choose from: "day slay," "wonderland after dark," and "work from home." It gives you the creative freedom to be as bold as you'd like in makeup looks and see whether it looks good on yourself or on a model with a similar skin tone and features as you.
Additional Tips
Don't use makeup when trying on virtual makeover tools to see your appearance as accurately as possible.
If you're using the live feature, stay in a room with good natural lighting – sunlight is still better than artificial light when assessing how things look.
If available, use the split-screen feature of your phone to compare the before-and-after of that specific look.
Don't forget to share your makeover selfie and how good you look in it!
Takeaway
The beauty industry has come far in terms of adjusting to the new normal. This innovative way of trying several makeup products and looks is a complete game-changer for the beauty industry. There's no longer a need to take so much time trying different products in person when you can do all that from just your phone.
With the pandemic, virtual makeover tools have proven that they're here to stay to provide convenience and accessibility to customers who want to stay safe and buy the makeup products they need from the comfort of their homes.
Like this Article? Subscribe to Our Feed!
Pia is a content marketing manager of Maybelline, a global cosmetic brand offering innovative, affordable, and effortless cosmetics for every woman. With years of experience, she manages Maybelline's marketing content from creation down to its production. For Pia, being able to create content that helps empower women is a dream come true. She likes to spend her free time reading books, visiting art galleries, and watching feel-good movies