The Most Fabulous Vegan Gift Ideas For Her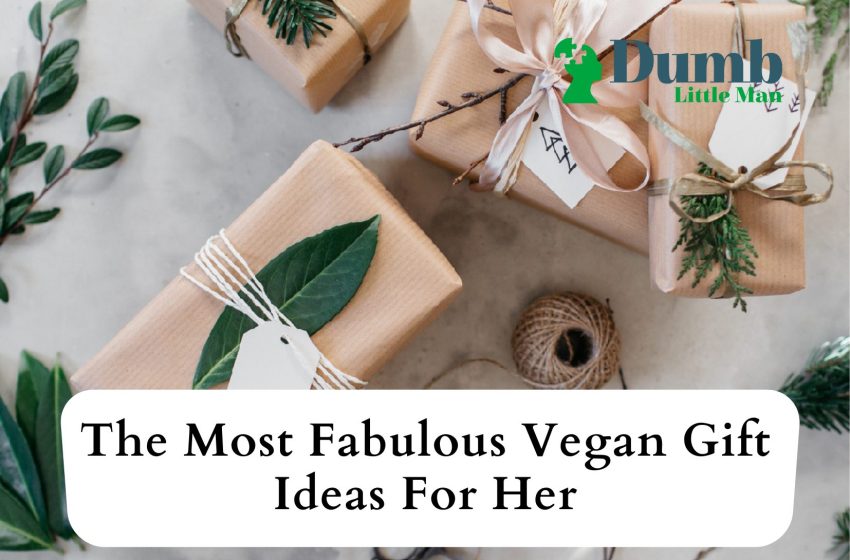 Choosing the perfect vegan present for your loved one who strictly follows a plant-based lifestyle can be tricky if you're not sure what vegans can or can't eat or use. So, what do you get a vegan friend who refuses to consume any animal products? You don't have to spend endless hours browsing the shops or the internet for the greatest vegan gift ideas. It's simply about learning what veganism entails. Check out our quick guide to getting great vegan gifts for women.
What are Vegan-friendly gifts?
Veganism is more than following a strict diet: it's a way of life. When buying a special gift for the vegan in your life, you might be wondering what they want and don't want. This could be perplexing at first but here are some tips on what not to buy.
Vegans stay away from animal products and animal byproducts. So, it's important to check labels on beauty and food products, as well as purses, shoes, jewelry, and other gift accessories.
Leather, leather trim, and patches should be avoided. Look for terms like cotton, manufactured, synthetic, or vegan leather instead.
Wearing apparel derived from animal hair like fur, cashmere, pashmina, mohair, angora, camel hair, and shearling are all no-go's. Cotton, polyester, acrylic, or synthetic materials are great alternatives.
Stay clear from down-filled coats, cushions, comforters, and pillows when shopping. Feathers should be avoided as an accessory.
Beeswax and honey are used in candles, body products, and cosmetics, so any gift containing these ingredients should not make your vegan gift list.
Bone China products are made from the ash of burned animal bones, so rather choose a gift made from porcelain, stone, or earthenware.
Add silk and pearls to the do-not-buy list and rather go for polyester, nylon, or rayon.
Vegan gift ideas for women
Here are specific gift ideas for vegan-friendly gifts but these innovative products would probably be enjoyed by most people too!
Vegan Gift Sets for Her
Finding vegan-friendly beauty gifts isn't so hard as it may seem. Labels are your best guide for selecting the most suitable present. More and more companies and manufacturers are making greater attempts to be more inclusive, offering a diverse range of plant-based products with vitamins and minerals. Look out for labels that include 100% vegan, and/or international certification by (PETA People for the Ethical Treatment of Animals).
Vegan beauty gifts can include organic cosmetics, natural skincare, and hair care products from eyeliner, shampoos, lip balm, nail polish, and beauty gift sets designed specifically for vegan women.
Vegan cooking and food gifts
Vegan foodies, home chefs, culinary lovers, and those who enjoy entertaining will all love these gift ideas. Vegans will definitely enjoy anything that makes plant-based eating and living a little easier, especially as they are used to studying labels, and searching for substitute ingredients.
Plant-based cookbooks.
Various kitchen gadgets.
Vegan snacks and food like assorted vegan spices, vegan chocolate, and nut butters.
Waste-reducing products such as a countertop composting kit.
Label maker and stackable jars.
Small portable grinder for seeds, nuts, and coffee.
Tofu press.
Ready-made vegan gift sets or boxes or DIY vegan gift-box
You can build your own gift box by mixing and matching food, beauty, and accessory products or shop online to buy pre-packed or custom-made vegan gift sets. Look for vegan gift sets from trustworthy brands. If you're unsure, keep things neutral and look for packaging that can be recycled or reused.
Kitchenware gift sets.
Vegan candle-making kits.
Vegan beauty packs: organic products for bathing, skin care, or hair care.
Aromatherapy kits with diffusers and essential oils.
Vegan wine and chocolate.
Beauty pampering with face cleansers and massage oils.
Accessories suitable for vegans and environment-friendly women
Today there are loads of original products for vegans that are made from 100% organic cotton, cork, stone, tree bark, natural rubber, hemp, coconut fiber, and recycled materials. Remember to check the labels to make sure it's ideal for the vegan woman in your life. Some accessory ideas include:
Reusable shopping bags or totes.
Vegan apron (made from polyester).
Eco-friendly, non-BPA water bottle or coffee cup – especially a good gift for those who like to hike a lot.
Underwear (made from hemp).
Shoes manufactured from clean, green processes.
Vintage clothing.
Handbags.
Digital gift card to have shopping in some vegan shop
Digital gift cards are extremely useful since they allow you to make online purchases using a unique gift code number. If you really are stuck and don't know what to get someone then a digital gift card is a great option. The vegan shopper can then choose what they want and when they want it. A great solution – so you definitely will not go wrong with a gift!
Final Thoughts
Are you stumped as to what to get your favorite vegan? It's not always simple to locate the perfect gift for someone you care about, let alone if you're shopping for loved ones who take their veganism seriously. Unfortunately, animal products are found in a lot of products, so always read the labels to make sure the product is vegan-friendly.
There are tons of online retailers that offer gifts for a vegan girl, but you can also find vegan gifts at eco-stores and health shops. However, when shopping online for that perfect gift, it is important to choose reputable brands and popular stores that are certified as organic and vegan.
Be mindful of marketing ploys. By definition, anything labeled as a vegan is cruelty-free, but products just labeled as cruelty-free don't mean it is vegan. Always check for vegan credentials before purchasing, and if you're unsure, don't be afraid to ask the seller questions.
Purchasing vegan gifts isn't a complicated task and it can be especially fun if you take the time to research which brands are approved by reputable organizations and societies. Remember that knowledge is power, and that is the first step to getting a beautiful gift. Your vegan lady will appreciate the time and effort taken in finding something that fits with their extraordinary lifestyle choice.
Like this Article? Subscribe to Our Feed!