The Romantically Challenged Guy's Guide to a Successful Valentine's Day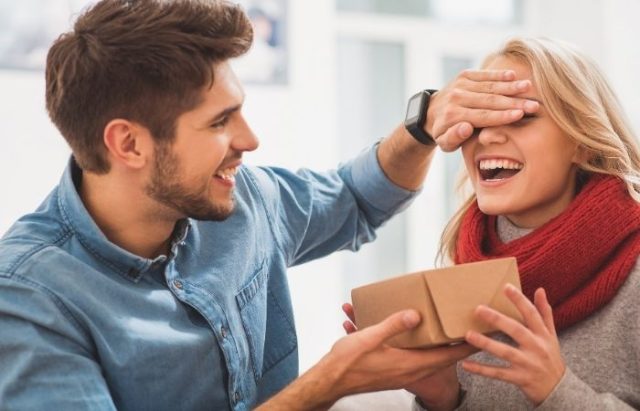 No matter what your significant other has said about Valentine's Day, it's still important to her. Whether you've been married for twenty years or just went on a few dates with someone, Valentine's Day matters.
Even men with the best of intentions need a little help sometimes with this love holiday. This foolproof list will help guide you through this tricky holiday so you don't end up screwing it up.
Remember the day
Start thinking about Valentine's Day a few days early so that you aren't out shopping or trying to make a dinner reservation the night before. Think about what you want to do for her or what kind of gift she might like. Put the day on your calendar so you don't accidentally make plans with the guys to watch a game or work late. Then, set an alarm on your phone for February 14 so you remember the special day.
Plan something for the two of you to do together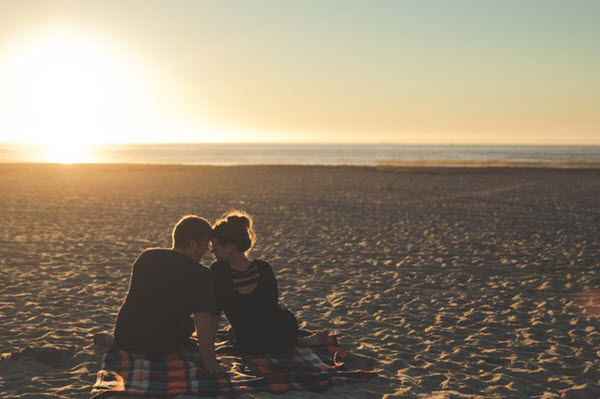 Talk with her about whether the two of you want to celebrate on the day of, or the weekend before or after. Once that is solidified, make a plan. It doesn't have to be elaborate or pricey. It just has to be something. Make dinner reservations somewhere, buy tickets to a comedy show, plan a wine tasting day date. Women love it when men put forth some thought and effort. Don't just pick her up and say, "So what should we do today?"
See Also: Tips In Choosing A Restaurant For A Romantic Date 
Acknowledge it on the day
Whether you celebrated the weekend before or are going to celebrate the following weekend, you still need to acknowledge that it is Valentine's Day on the actual day. Send her a message in the morning, saying "Happy Valentine's Day" and share something you love or like about her. Bring her a card and perhaps flowers, but think about doing something a little less predictable. Do something even it's small. If you don't acknowledge the day, she will think you forgot and don't care.
Get some sort of gift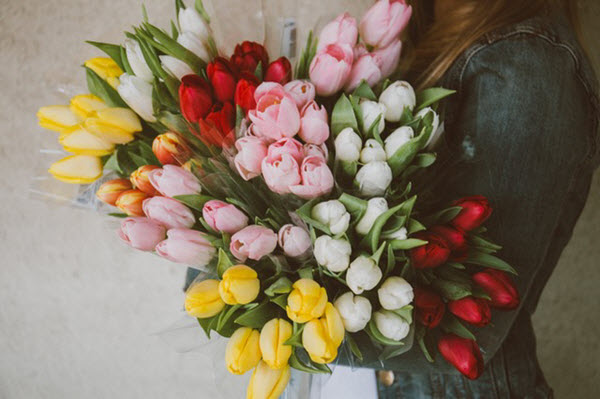 Again, this doesn't have to be extravagant or expensive. Think about your girl and what she would like. Depending on where the two of you are in your relationship can also help determine what is appropriate to get her and how much to spend. A simple card with a nice handwritten note is always nice. Chocolate, flowers, jewelry, clothes, candles, bath stuff and spa services are all pretty safe bets. Regardless of what you get, she will appreciate that you thought of her and remembered the day.
See Also: Top 6 Reasons to Buy Her Flowers, and What Every Man Should Know
Do not buy her lingerie
You might think getting her lingerie is thoughtful and sexy. And it is—for you. Giving your woman lingerie, however, is really a present for you and could be interpreted as selfish and thoughtless. Lingerie is also very personal and fitted, so it is usually something she should pick out herself. Stick to the items above when thinking about gift giving and let her decide when and what she'll wear for you.
Some men love the idea of romancing their love on Valentine's Day and some think it's a ridiculous holiday full of consumerism. Whichever category you fall into, your partner likely still wants to feel special and loved on this day for lovers. A simple, thoughtful gesture can go a long way in making your woman feel cherished on Valentine's Day.