Top 6 Reasons to Buy Her Flowers, and What Every Man Should Know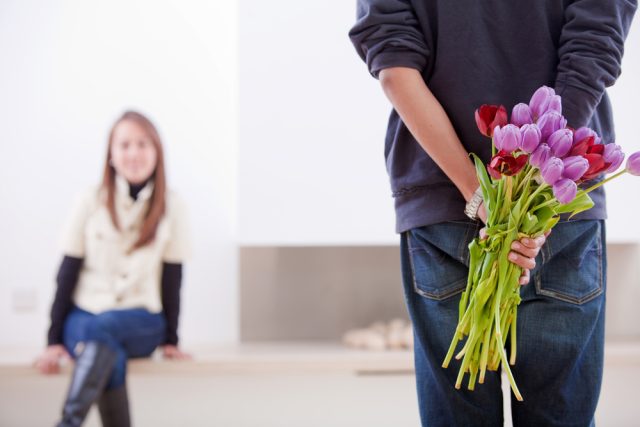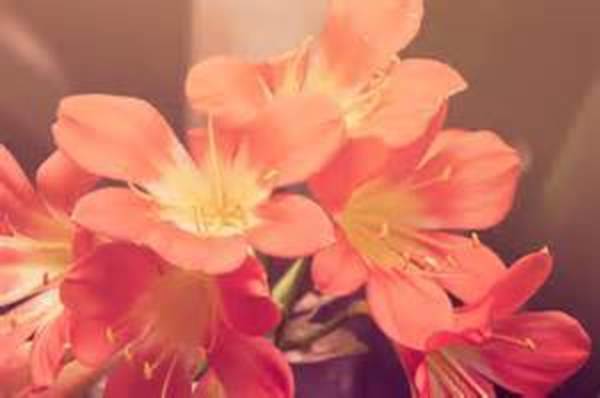 Despite the common belief that women are very complicated creatures, it's the smallest acts of giving – like the right bunch of flowers – that can make even the most intricate female melt. It's a simple, thoughtful and loving deed that can brighten up your boo's world in a matter of seconds. You don't need to wait for a special occasion to do it either. Spoiling the love of your life with a fresh bouquet of blooms should be something you do just because. Flowers have many more benefits than we realize. Sure, you'll definitely score some brownie points from your love, but flowers are scientifically proven to brighten moods, boost your women's happiness and encourage intimate connections.
How Do You Go About It?
It's easy! Suck it up. Make the drive to your local florist or send flowers online and watch the immediate impact of happiness you'll create in your woman's world. It's really that simple.
When Should You Buy Her Flowers?
• Random occasions 'just because' will keep your love on her toes. These random acts should be at least once or twice a year and will make you seem romantically unpredictable, which is highly attractive to all of us ladies.
• To say 'I'm sorry'. Let's face it: You've messed up and she's not impressed – bite the bullet.  Own up to your mistake and remind her you do actually care, despite your silly actions.
• Special occasions like a birthday, anniversary or a simple date night with your love will definitely be brightened up with the right blooms.
• Today. Too busy? Ok, tomorrow then.
You don't need to spend a fortune to show your love with flowers and many men will most certainly not be impressed with spending $50 on something that doesn't last forever. Still, don't write off giving flowers to your women just ye Here's the top reasons why you should be buying her flowers at least once a year!
1. A Daily Reminder of you
There's those during the day texts you can send to ask your boo how her day is and remind her you're thinking of her, but a stunning bunch of flowers is visual candy. And you can't beat visual candy! It's no secret everyone loves looking at beautiful things and buying her flowers will ensure she's thinking of you whilst she's doing it. Every time she looks at them, you'll be in the forefront of her mind and that's bound to remind her what a great guy she has! Opt for flowers loaded with color and fragrance, like daffodils, roses, orchids or tulips, and maybe familiarize yourself with the basic meaning of different blooms.
2. They'll Positively Brighten Her Mood
You know those days when your woman comes home after a long day at work and she's in a foul mood? It's a mood you're probably going to have to deal with! Well, you can change that in a matter of minutes with the right flowers. From the psychology of color to the powerful effect of flowery scents, having a bunch of flowers in view can help her to de-stress and boost her mood, or get her in the mood. Studies have backed up how good flowers are for mental health. They're a mood enhancing powerhouse that will ease that stressful week she's had. They improve productivity and have an incredible power to make the love of your life smile and feel good. Its science guys, so no point in trying to get out of this one.
3. Flowers Communicate How You Feel, Without Having to 'Talk'
Let's be honest here, most guys are terrible about talking about feelings. Sure, there are a few that are willing to do so to grow in the relationship, but majority rules right? One of the best (and easiest) benefits about flowers is they tell your woman how much you care without actually having to talk about how you feel. It's this 'secret language' that works a charm. Flowers communicate how you feel, and unless you have the ability to write her a song to say it or give her a card with written words from yourself, it's highly unlikely you're penning love notes to her on a regular basis. Fresh blooms show you care, and it's always the thought that counts. Go on, give it a go.
4. They Stop Time for a Moment, and Women Love That
For your woman, there's nothing like spending a minute or two just to day dream and admire a bunch of beautiful flowers. Sounds unproductive, I know, but if you could have the power to stop time for just a moment for the lady you love – wouldn't you want to do it? Be the reason behind her moments of bliss.
5. Romantically Impressive
Romance is an essential ingredient to a healthy, fun and long-lasting relationship. No doubt you have a few romantic tricks up your sleeve that keeps your woman coming back for more, but it's time to add a flower purchase to that list as well and get those romantic juices flowing. Planning a sexy date with your boo? A bouquet of flowers will add the perfect touch. It sounds cliché, but it's true. By going that extra mile to show your affection and remind them how special they are to you, you'll make yourself that much more impressive, that much sexier and capable in your woman's eyes. It's a win all round.
6. Your Women Deserves Them. Period.
Need we go into this? You don't need a special occasion to send flowers. Your woman deserves to feel appreciated and delighted by flowers any day of the week. We know you think flowers are pointless because yes, they will eventually will die, but that's the part ladies love and it's guaranteed to get you in the good books.
Like this Article? Subscribe to Our Feed!