5 Romantic Date Night Ideas For Going Out This Valentine's Day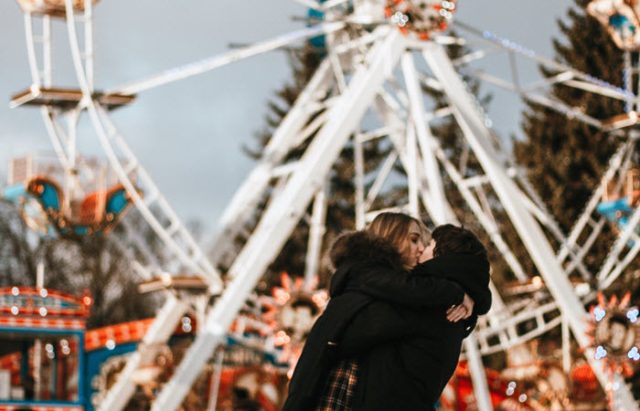 If you're lucky enough to be all loved-up this February 14th, don't be a cynic and ignore it altogether. Head out and spend a nice evening to remember with your better half.
You might roll your eyes at the thought of slow-motion embraces and drooping bouquets, but planning a unique date experience your partner will actually treasure — that's romance.
Though there are many romantic ideas for couples that would rather stay in the comfort of their own home this Valentine's Day, there are lots of options for those who are looking to dress up to celebrate.
Here are five unique Valentine's date night ideas you should totally consider:
'Memory Lane' Treasure Hunt
Arrange a trip through your relationship archives by guiding your loved one around your city. You can make pit-stops at the bars, cafes, bridges, and buildings that brought you together. If you're so inclined, hand-write clues, draw something, get poetic or even be full-on cryptic.
Once your partner has solved all the riddles, meet him in your favorite bar for a cozy drink and a spot of romantic reminiscing. This kind of date — with potential for mix-ups, belly-laugh, and a few wrong turns — should bring out the kid in both of you. It's also a brilliant chance to remember some of the best moments in your story together so far.
A Night at the Museum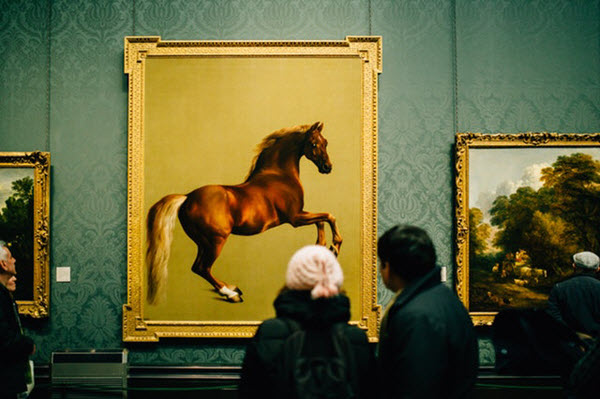 What could be more romantic than strolling hand-in-hand across echoing marble floors, gazing at Renaissance art, ancient Roman artifacts or Victorian specimen jars?
Based on your partner's interests and passions, seek out an off-the-beaten-track collection to explore together. You might be able to tour the one-time home of their favorite author, see a carefully curated display of the sport they play or from a country they've traveled in.
Many top museums now open up for late-night tours, so consider an early afternoon at a lesser-known gallery before heading to your city's coolest museum at sundown. Couples who learn together stay together after all.
Ride the Waltzers
If you'd like to inject some magic into your relationship, research has shown there are a few simple activities which have been proven to help bring couples closer. One theory is that sharing a thrill with a partner can improve intimacy. Getting your hearts racing in each other's company helps further the bond.
For a Valentine's burst of adrenaline, what about a classic old-fashioned fair round for some vintage romance?
The colorful lights are an ideal backdrop for a photo together and the rickety swoop of a Ferris wheel adds a drop of nostalgia to your date. Cling on tight to your loved one as the roller coaster clatters upwards and raise your voices as one electrifying scream on the way down.
Murder Mystery Party
For some spine-tingling, Agatha Christie-inspired glamour this February 14th, take your partner to a Murder Mystery Party or host one yourself. A group activity takes off some of the Valentine's pressure that can get in the way on a date night. So, book tickets to a professional evening hosted by actors in a nearby stately home.
You'll be expected to look the part, so it's an excuse to don your smartest suit and get a proper 1950s-style shave. Taking on different roles is a recipe for fun or disaster with your favorite person in the world.
Get into character, practice your accents, and impress them with your acting skills. Hosting one at home could also be an excellent way to share Valentine's with some of your other favorite couples.
Winter Picnic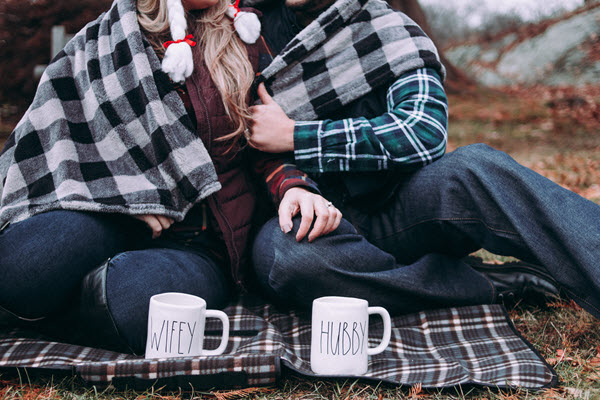 Valentine's Day, of course, falls in February, which is often the chilliest month of the year. But if the forecast is cold and crisp with no rain in sight, the frosty temperature shouldn't stop you and your other half getting wrapped up for a bracing seaside stroll.
Catch the bus or train to your nearest, prettiest beach, kitted out in your warmest woolens and robust pair of gloves. Treat your partner to a windswept march along the coastline. You can blast away the cobwebs and take in some cracking sunset seascapes.
If you want to win extra romance points, pack a winter picnic to remember. Think flaskfuls of steaming hot chocolate, slices of pie, hot sausages, and red wine.
See Also: The Romantically Challenged Guy's Guide to a Successful Valentine's Day
Like this Article? Subscribe to Our Feed!