What Are the Advantages of Buying a Used Car?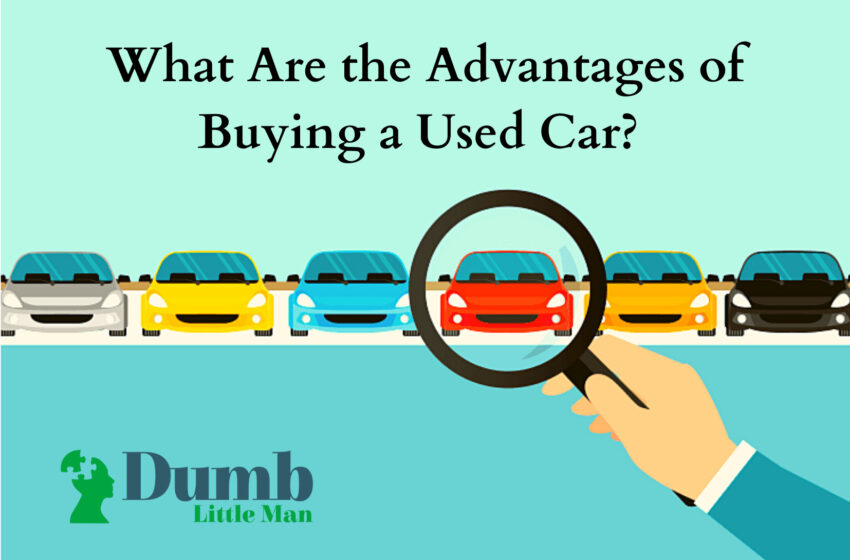 Buying a used car is a great idea for anyone who has been thinking of buying a vehicle. The reason that they can be such a great deal is that they are cheap.
You don't have to pay a lot of money to get a nice car, and you'll never have to go through all the hassle that comes with buying a new one.
While buying a new car is a big and exciting decision, many people feel it's not worth the stress and hassle of actually buying a new car. In this article, we will talk about the advantages of buying a used car.
Below Are The 6 Advantages You Could Get From Buying a Used Car
1. You can check the history of the used car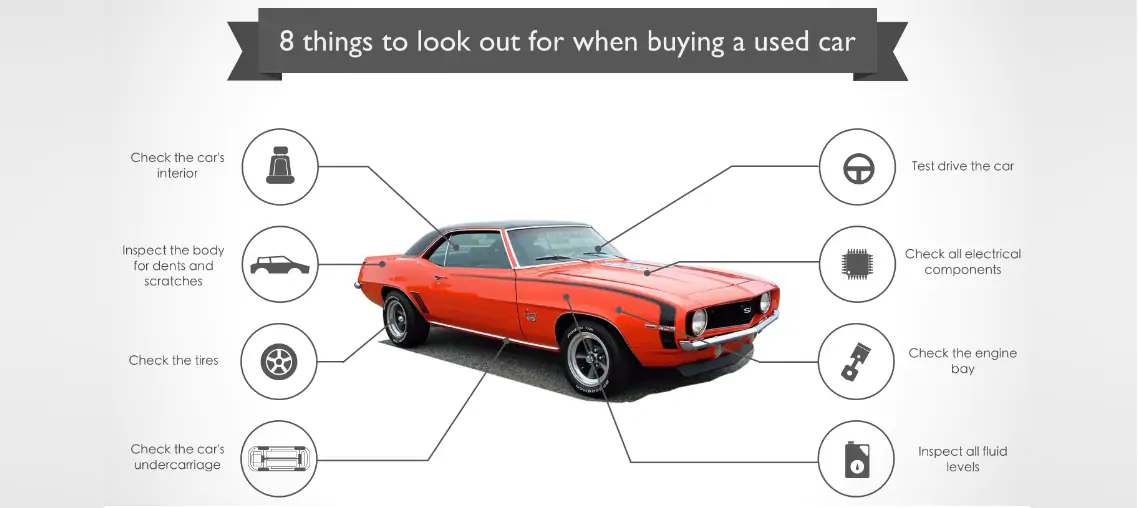 The best thing about buying a used car is that you can know the vehicle's history before you buy it. You can get all the information that you need on the history report. You can learn a lot about the history of the car from the VIN, a unique identifier for each car. 
It includes details such as the number of miles driven, finance check,  the age of the car, and how many people have owned the car previously. It will also give you an idea of whether or not the vehicle has any major mechanical problems. This will help you make an informed decision when it comes to buying a used car.
2. You get more bang for your buck
There are lots of options when it comes to used cars. You can get a car that's cheap or you can get a car that's well-equipped and has great features. Some models have great value for money and you can also get a used car that has a high resale value.
It's important to make sure that you look at the car's resale value when you're buying a second-hand car. You don't want to buy a car that's going to lose a lot of money after you've made some changes.
It can be hard to find a good deal when buying a new car. You don't have any negotiating power and the dealers will only sell their cars for as much as they can get. If you're buying a used car, you'll be able to make better deals because the competition is lower.
There are more used cars available because people are getting rid of their vehicles, so you should be able to find a good deal on something that's still in decent condition. 
3. You can reduce the risk of depreciation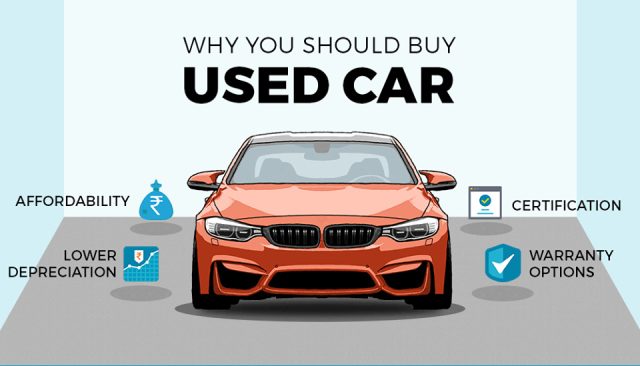 When you purchase a new car, you're paying for something new that is going to depreciate over time. When you buy a used car, however, you're paying for something that has already been owned and has already depreciated. Because it's been used, it will have had more wear and tear than a new one, which will mean that it will have less risk of depreciation.
4. It provides you with a good deal
Buying a used car can be a great way to save money. This is because it's likely to be a lot less expensive than a new car. When you compare prices of used versus new cars, you'll usually find that they're closer together. This is because a lot of used cars are less expensive than new ones.
When you buy a used car, you'll have the added benefit of getting something that's been driven for a while. It will also help you to get a quality car that has been properly maintained. It's a good idea to go to a car show and visit some dealerships to see what's on offer.
5. There is a huge selection of used cars

There are so many different makes and models of used cars in the market, and they're all available at various prices. You can avoid having to spend a lot of time shopping around.
It's easy to find a great deal on a used car because several sellers sell their stock regularly. There are plenty of choices for both consumers and used car sellers, which means that it's possible to find the perfect used car for your budget and needs.
You can compare prices and features online before you visit the dealership and get a better idea of what you can afford. This will give you a much clearer idea of what you want and what you can live without. You'll be able to make an informed decision and be confident that you have found the best deal possible.
6. More customization
If you're looking for something that you can customize to your liking, then buying a used car will give you more freedom. You'll probably be able to customize your used car to suit your needs more than if you were buying a new car. If you're thinking about purchasing a car that's made specifically for your family, then you'll want to look for one that suits your lifestyle.
You can customize your used car in a way that you can't with a new one. For example, you might want to replace the carpet or paint the interior. This means that you can change the color or style of your car to match your personal preferences. You can also choose a used car that will suit your needs better than a new one. For example, if you need a car that will be able to take you through snow or mud, then you could buy a used SUV.
As you are probably aware, buying a new car is a major expense. You can't just buy one on a whim, and you certainly don't want to be stuck with a car that will cost you hundreds in repairs. So what's the best solution? Well, there's only one answer to that, and it's a bit of a no-brainer. Go for a used car.
In conclusion, the biggest advantage of buying a used car is the lower price. A car owner sells a car for several reasons and there is a good chance you will find a car that is in great shape for a very reasonable price.
Like this Article? Subscribe to Our Feed!
At Dumb Little Man, we strive to provide quality content with accuracy for our readers. We bring you the most up-to-date news and our articles are fact-checked before publishing.