The Unluckiest Hands Of The 2021 WSOP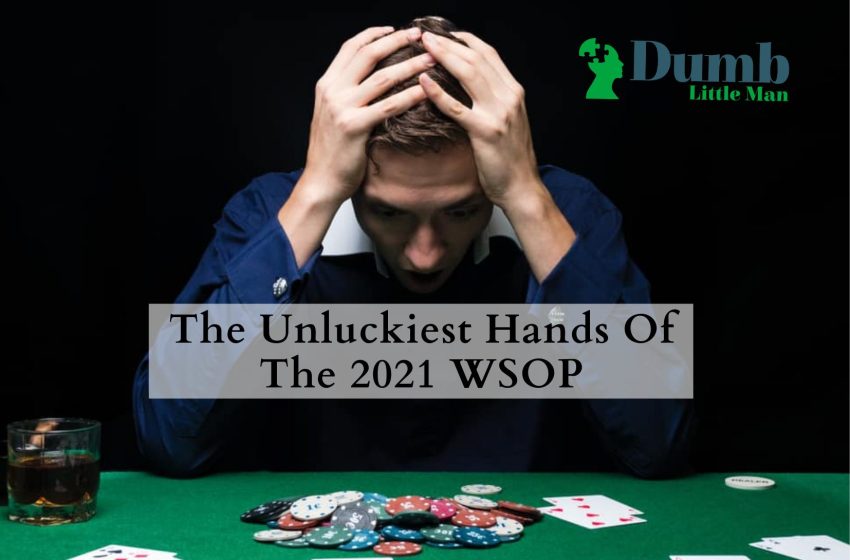 It's not possible to define the concept of "luck." It's a random word, which means little in a game like a poker, especially when players are competing at international levels in the 2021 World Series. That is, they're not playing a game at home with some friends: they're gambling hundreds of thousands of dollars in front of fans watching from all over the world.
And all we can do is repeat it. In poker, the hand counts, and there is no doubt, but without experience and technique, it cannot make the difference, even if the Goddess Fortune has not only removed her blindfold but is whispering what to do in your ear.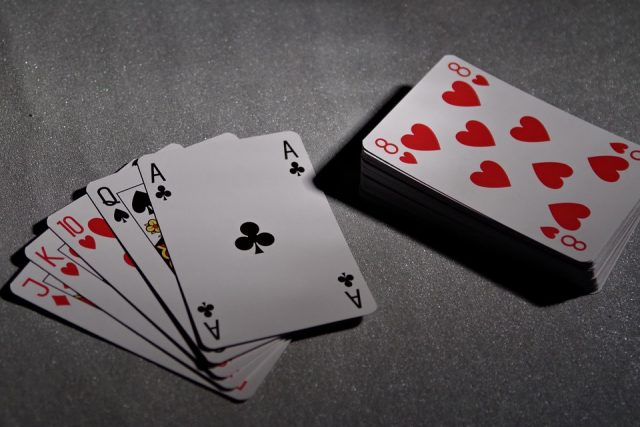 Poker is a game of strategy
The story of the great players says that strategy is the most crucial thing in poker. You may have to lose a battle to win the war. And to do that, you need to be able to read your opponent, especially in such a competitive environment where every detail makes a difference. Continuous training is crucial for poker players and online platforms like GGPoker make it possible for everyone to play. Users can play on the provider's app on their smartphones from anywhere in the world and step up their poker game. This online platform even makes it possible for players to participate in events like the WSOP – in those tournaments one uncertainty is enough to see tons of chips and the chances to get the coveted gold bracelet to change hands!
This is what happened to a High Roller event with a real champ, Michael Addamo. On the other hand, we find a tough Sam Soverel, who has shot down our champion on the final table of the final MTT tournament. But let's go in order!
Soverel vs Addamo – MTT Finals 2021
Soverell has K♣Q♥ in his hand and immediately raises to 725,000, and Addamo responds in character with a big blind who sees 6♥3♥ and immediately calls. With a pot approaching 2 million.
Flop: A♠Q♦3♦, and Soverel plays defensively, letting his opponent have the floor. Addamo feels weak and bets low – only 325,000 for his c-bet, leading to a call from his opponent – and Soverel senses the moment and sharpens his claws.
Turn: 6♠, and Addamo checks. Soverel realizes the moment is right. He bets 1,200,000 and challenges his opponent to follow him. And Addario, after a lengthy evaluation, makes his call.
The quanta card proves Soverel right – a K♠ comes out, which means a double top pair, and the champion takes home the seven-figure pot. A gamble? Perhaps. But was it luck, or calculated risk, exploiting that streak of weakness he had sensed in his opponent's armor?
Sometimes luck rewards the bold
But the most incredible play of this edition of the WSOP 2021 was the one where chance – because on this occasion, that's all you can say – made the worst hand a winner. And this play could rightly end up in the history of the WSOP. The final table of the $3,000 No Limits Hold 'Em tournament saw Brandon Caputo on one side with $1.8 million in chips and Harvey Mathews on the other, who had more than 9 million. And Caputo had the best starting hand in the game – a pair of aces, while Mathews had the worst – 2-7. But with a twist. They were two ♦.
Caputo calls the big blind, Mathews checks.
The Flop gives us 10♠2♥3♦, and Mathews starts sniffing the possibility of a flush. Caputo bets 160,000; Mathews calls it with his pair of 2s.
Turn: 8♦ – with a possible flush around the corner. Despite the not particularly favorable cards, Caputo resists and bets 300,000. Mathews thinks about it and, after a while, goes all-in – and Caputo follows.
The fateful turn gave us Q♦, with Mathews hitting and sinking Caputo. Confidence, perseverance and luck undoubtedly rewarded the worst hand in Hold 'Em against the best one in one of the most incredible plays of the entire 2021 tournament.
Like this Article? Subscribe to Our Feed!
At Dumb Little Man, we strive to provide quality content with accuracy for our readers. We bring you the most up-to-date news and our articles are fact-checked before publishing.