A Simple Guide to Understanding Cryptocurrency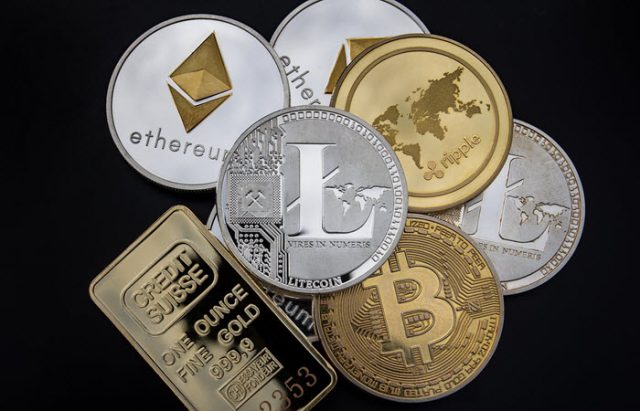 The cryptocurrency market has grown. It has gone far compared to its status when it was just starting way back 2009. According to the updated list of Investing.com, there are 1,890 cryptocurrencies available in the market.
By now, you're probably wondering what those cryptocurrencies are. Guess what?
If that's the case, then this article is for you. This will give you a better understanding of cryptocurrency and the following:
The main types of cryptocurrency
The top cryptocurrencies and their differences
Pros and cons of each cryptocurrency
What is Cryptocurrency?
The prefix "crypto-" originally stands for cryptography. It is a technology that stores information to keep attackers away from malicious undertakings.
If you will connect cryptography to your history class, Allied Forces in WWII used to apply it to send and receive confidential and secret messages. Nowadays, computer technicians utilize cryptography in a lot of different ways. One of them gave birth to cryptocurrency.
You can't examine the history of cryptocurrency without first beginning with blockchain. It was started by Satoshi Nakamoto for Peer-to-Peer (P2P) transaction using Bitcoin. Blockchain gave the response to digital trust since it records imperative data publicly and doesn't enable anybody to expel it. It's transparent, time-stamped, and decentralized. Everyone can access it with the use of the internet. You can also read up about currency strength meter here.
With cryptocurrency, people don't have to entrust their wealth to a single company such as a bank to handle their money. Banks are centralized while cryptocurrency is decentralized and runs by blockchain technology. Blockchain serves as a public ledger which enables tracking transactions while maintaining the anonymity of the parties involved.
Three Main Types of Cryptocurrency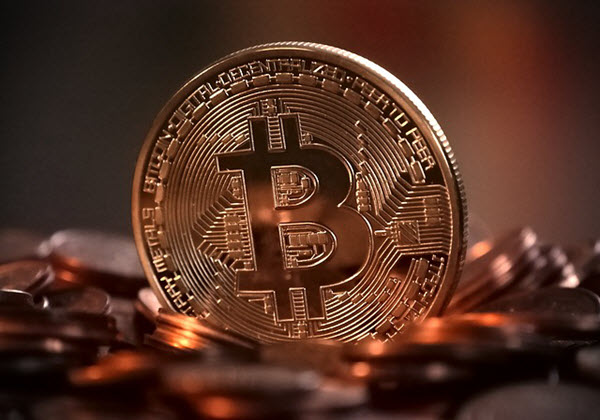 Bitcoin
It is the first one to use blockchain in 2009. A person under the pseudonym Satoshi Nakamoto started it as a way to digitally and anonymously pay for goods and services between two parties without the use of third-parties to verify transactions. Several years passed, Bitcoin's primary role is for goods and services trading. In 2013 to 2014, it boomed. It slowed down its pace and soared up again in 2017 until today. Bitcoin is the most well-known cryptocurrency made in history.
Altcoin
"Alternative Coin" to Bitcoin, it means that any cryptocurrency aside from bitcoin is considered as altcoin. And there are thousands of it available in the market. Altcoins came after the success of Bitcoin. More often, it presents as a better version of Bitcoin. Numerous altcoins are endeavoring to focus on any apparent constraints that Bitcoin has and thought of coming up with newer versions and competitive advantages.
Token
Some people find tokens generally fascinating. In contrast with the other two, tokens are special because they don't have a particular blockchain. They are used to make purchases on Decentralized Applications. They also provide specific advantages like discounts. The dApps are built for the use of smart contracts which is why they use tokens.
Tokens have a value and that is the reason why people get them. Some purchase tokens to offer them later at a higher cost rather than get and utilize them right away on a dApp.
To transact using dApp, you must have Ether or NEO to make the necessary purchases. Other dApps are built on other blockchains like ETH or NEO. The nodes on the said altcoin blockchains still verify the token transactions. This means that the transaction fee is still paid using ETH or NEO and not with the token itself.
See Also: Cryptocurrency Trading for Beginners: How Can You Get Started?
Well-Known Cryptocurrencies in the Market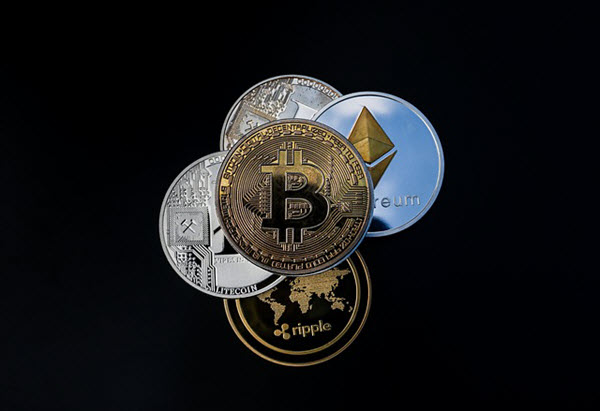 Bitcoin
Pros
There are only

21 million Bitcoins.
There are only 21 million bitcoins to be mined in total. Since 17 million is already in circulation, the remaining 4 million bitcoins can be seen as a shortage for crypto enthusiasts.
This is actually a good thing. If there's a lot of Bitcoin fans who want more of it despite the low supply, they'll have to pay more just to get their hands on them. This can dramatically increase the price of Bitcoins.
It is easier to

 exchange than the other types.
It means that Bitcoin is easier and faster to convert into cash.
Bitcoin is acceptable in almost all stores than any other cryptocurrencies.
Hundreds of online sellers accept payments in the form of bitcoin. It is good for larger transactions because there is no charging on taxes. It also has lower transaction fees. Bitcoin has already established its name and that is why the trust and acceptance rating from the market is high.
It's the biggest cryptocurrency.
Bitcoin is the king of all kings. It's in charge of about 40% of the market. This domination means that Bitcoin has a huge liquidity and it has already established its name to public knowledge. Users do not have to worry about the malicious activities concerning cryptocurrency.
Cons
Fluctuation happens a lot. The price of Bitcoin changes almost every day. Actually, Mt. Gox, a Bitcoin exchange based in Shibuya, Japan collapsed and filed for bankruptcy due to Bitcoin's price falling up to 50%.

A better cryptocurrency

may replace Bitcoin.

Hundreds of

altcoins and many are still coming up. Bitcoin has been in the market for 10 years and any of the newer and advanced cryptocurrency may eventually replace the king crypto since there are other cryptocurrencies researching for advanced features than Bitcoin can offer.
It's being used for c

rime.

Many scammers are using the identity of popular celebrities or personalities to mislead others. Some fans of the artists are being victimized because they don't know that accounts used for solicitation are fake ones.
Ethereum
Ethereum allows people to create dApps, tokens, and even smart contracts.
Pros
People who use

 Ethereum-built dApps will constantly require Ether.


They'll need it for the transaction fees as dApps run on the Ethereum blockchain.

There are newer projects on Ethereum.


Arcade City, an app for P2P ride sharing where drivers and users are matched together, is being built now under Ether. An application, just like torrent, a file-sharing software called IPFS, will be launching soon. Ujo Music, a decentralized music platform where artists are being paid directly is also under construction. More projects concerning Ethereum will come soon and crypto fans shall stay tuned.
Speed. It only takes a couple of seconds to complete a transaction process in Ethereum. That is in contrast to Bitcoin which takes a minimum

of 10 minutes.
Cons
Ether coins supply is greater than Bitcoin.
This means that the scarcity for ETH is far from reality due to the fact that there's a huge availability of the coins compared to Bitcoin.
Ripple
Ripple makes bank payments quicker which is why it's considered as the banker's coin.
Pros
Well-known companies have confidence in Ripple. There are financial organizations that have developed a partnership with Ripple.

This is why it can be considered as a better

 alternative for you in the finance world. Gaining trust from the government,

it has already manifested its power and influence.
Cons
Ripple is not decentralized. Ripple Labs, the company behind it, owns the majority of the tokens (XRP). They have power over it and if ever they want to, they have the power to sell all the tokens they have

. This

will definitely send the price down.
Litecoin
The blockchain for Litecoin was once a part of the Bitcoin blockchain. It split up when the update of Litecoin came. It has similarities with Bitcoin but Litecoin has distinct features.
It's the first cryptocurrency to utilize the Lightning Network. It fixes issues concerning cryptocurrencies like scalability. It can process a lot of transactions in a matter of seconds.
Pros
Much faster and costs less th

an Bitcoin

. Litecoin transactions only take seconds, just like Ethereum.
Cons
It's only slightly better 

than Bitcoin. Litecoin won't be that useful if Bitcoin improves into cheaper and faster transactions.
Lastly, taking the time to get a better understanding of cryptocurrencies is one way to know what you can get and what you can risk from using them.