Traveler Insurance Reviews: Insurance Offers, Features, Cost, Pros & Cons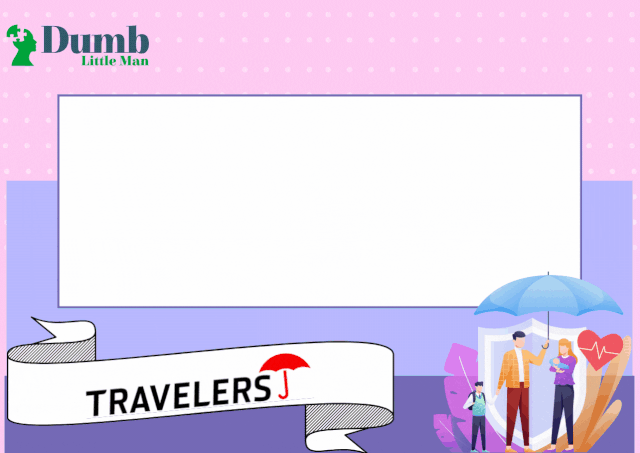 Before you are allowed to drive a vehicle in some states, it is required that you have auto insurance. There is often a need for renewal once or twice a year. Some states require vehicle owners to get auto insurance before allowing them to register the vehicle and drive it legally on the roads. If observed well, one would realize that having auto insurance is actually a good idea for car owners.
The process of signing up for auto insurance is quite simple. It involves annual payments of a certain token to the insurance company, which in turn pays settlements when clients get involved in a car accident. For instance, if you get hit in a rear-end collision while driving, and you are not at fault, the insurance coverage comes into play and settles the damages.
There is a list of insurance companies you can choose from in the United States, all providing various offerings to consumers to entice them. Some of them have lower fees, while others offer discounts, promotions, and more.
Here, we will explore Travelers car insurance and how it stacks up against other car insurance companies. Read our Travelers insurance reviews for in-depth analysis.
Traveler Insurance Reviews: What is Traveler Insurance?

Travelers is an insurance company in the United States that provides a wide variety of personal and business insurance products. This is to help ensure that clients do not have to face the financial brunt of an accident. Frankly speaking, the number of insurance products offered by auto insurance companies might appear overwhelming. However, don't panic as we are here to guide you.
Travelers have been offering insurance services for more than 165 years. The company has vast experience and credibility in this space. Over the last year, the company has managed to survive in all types of economic conditions, indicating strong financials and a loyal customer base.
When it comes to an auto insurance review, Travelers is rated quite high on the charts amongst other competitors. They offer better deals and provide wider insurance coverage, which might explain their popularity among American citizens.
So, what does all of this mean? Well, the J.D Power rating gives Travelers a satisfaction rating of 824 out of 1,000 points. Travelers receive an A+ (Superior) financial rating from A.M. Best. These ratings are a means to assess the financial strength of the company, and with such high ratings, there is no doubt about the company's payout ability.
How Does Travelers Auto Insurance Work?

With how the world is progressing towards digitalization, many insurers have decided to provide online quotations to prospective clients through their websites, and Travelers is no exception. So, how exactly does it work?
Those looking for car insurance can head over to their website and simply click on the "Get a Quote" button, which is visible on the company's homepage.
When looking to get a quotation, the company requires certain details to help assess your eligibility and give you a rough estimate of how much the car insurance may cost you. The first thing you would be prompted to provide is the type of insurance you are looking for. There are many insurance options available in the list, ranging from homeowners insurance to renters', auto, and more. Select "Auto" and enter your zip code to get started.
Before we continue with the next step, there is a phone number on the website that you can contact if you are not comfortable receiving a quotation via the website and would like to talk to a customer representative instead.
Once you've entered the zip code on their website, you will be redirected to a page asking you whether you're a current Traveler's customer. This part impacts the quote you receive since existing Travelers insurance customers are eligible for Travelers auto insurance discounts. So if you have already purchased homeowners insurance from Travelers or any other type of insurance, make sure you click "Yes" before continuing with the quote.
Redirecting you to the relevant forms, you have to provide a bit of information about yourself, such as name, address, gender, and date of birth. Once you've provided the relevant details, read the little "information disclosure" at the bottom of the form before proceeding with the quote.
You can either start your quotation or simply cancel it. After you hit the "start my quote" button, the website will redirect you to a form requiring your contact information, such as email address and phone number (optional). The email address is required to send you a copy of your quotation via email. If you provide your phone number, you may get a follow-up call from one of their customer representatives regarding the quote. You can also choose to click the "No, thanks" option, which would then provide you with a phone number to call if you're interested in getting a quote over the phone.
Now comes the important bit. Insurance companies require details about the vehicle you would like to insure and relevant information on the driver to provide a quote. Once you've provided the contact details, you can proceed forward and provide details on the vehicle you want to be insured.
You would need to enter the year, make, model, and body style of the vehicle. The form also requires information about the ownership of the vehicle, who it is registered to, how you use the vehicle, and whether it was purchased in the last 90 days. You would also need to mention if there is an anti-lock braking system in your car or any other custom equipment. Once all the details are provided, hit "continue." If you own more than one vehicle and would like to add the others, the form will ask you at this stage. You can add up to four vehicles.
Remember, if all this information is overwhelming, you can simply save your progress and return to the form later.
After hitting continue, you will be prompted to provide a bit more information about yourself to help the company assess the risk and determine your premiums.
The form will require details such as current license status, marital status, homeownership status, your household details, and any violations or traffic tickets in the past 5 years. You will get the opportunity to add more drivers to the quotation if other members of the household would be using your vehicle. Traveler's auto insurance allows up to five drivers on a single policy, which is considered to be one of their biggest advantages when buyers compare car insurance companies.
During the quotation process, you may notice some questions. For example, if you own a home, the website will provide a link to homeowners insurance. Adding additional insurance policies will result in a continuous insurance discount on your quotation. Even if you're not up for other insurance, this is a great initiative that creates awareness of various products, allowing consumers to explore different offerings.
Once you've provided the driver's details and are satisfied with the number of drivers on your policy, you can proceed forward to "insurance history". This is the part of the form that requires information on your existing car insurance if you have one. If you don't, simply proceed by clicking "Continue" and you're done completing the form.
The website takes about a few seconds to assess the information and provide you with a quotation. To learn more about the quotation and what it includes, click "Continue".
Please note that upon entering your previous coverage details, Travelers will provide you with auto insurance with similar bodily injury coverage. If you would like to increase the coverage, you can change the option when filling up the form or simply click on "better coverage".
Another great thing about using the online quotation system is that there is a lot of transparency offered by Travelers. You can even view the discounts you qualify for based on the information you provide. Some of the discounts include a driver training discount, homeownership discounts, new car discounts, continuous insurance discounts, and more.
You can even explore the various insurance coverages under your auto insurance policy by clicking on the drop-down arrow next to "auto policy coverages". The information is easily understandable as users can read the type of coverage, the limits provided under the coverage, and the amount. You can even click on the different types of coverage to learn more about the coverage. You can also view the coverage deductibles and the limits on the insurance policy.
You can edit your coverage according to your needs by clicking on "Edit Coverages". Here you can add additional coverage, remove existing coverage, or simply change the coverage amount.
After editing the coverage, you can tap on "Recalculate" and Travelers will adjust your insurance quotation accordingly. If you're done customizing your insurance policy and are satisfied with the quote, you can even purchase it straight away. However, if you're not sure about the decision, there is an option to save it and return to it later. Users can even download the summary if they wish to review it at a later time.
The website is very easy to navigate, and getting a quotation shouldn't take you more than 5 minutes. It is quick and the intuitive dashboard allows you to reach out to a customer representative if you have any confusion or queries regarding the auto insurance policy or filling out the form. You can chat with one of the insurance experts by clicking on the chat button displayed at the bottom of the screen.
What are the Features of Travelers Auto Insurance?

Insurance commissioners are known to regulate the insurance industry. However, the state and federal governments are the ones that decide the rules. Auto insurance is mandatory in many states, but the minimum coverage might vary across different states.
Let's look at some of the different features of Travelers auto insurance:
Liability coverage: There are two types of liability coverage, and they are bodily injury liability coverage and property damage liability coverage.
Bodily injury liability coverage can help pay the medical bills and other related costs if you cause injury to another person in an accident. It pays for the injuries inflicted on others if the accident was due to a fault on your part. This type of coverage covers you and any other person you have enlisted on the policy. It is required by most states.
The second part of liability coverage is property damage liability coverage. This can help settle the cost of repairing or replacing items of property that are damaged by your vehicle. Either you are the one driving it or it was driven by someone else on your insurance policy.
It covers properties like the other person's car, lamppost, telephone pole, fences, buildings, and so on. The coverage covers all the expenses incurred in repairing or replacing any property damaged.
Liability coverage can also assist with your legal defense costs. In cases in which you are sued due to an accident that you caused, liability coverage helps you in this regard. Though requirements for liability coverage vary according to states, there are chances that you'll be required to include this in your auto insurance policy.
Collision coverage: As the name implies, it comes into play whenever you are involved in a collision accident and your vehicle gets damaged.
Liability coverage can cover the cost of damage to another person's vehicle. Collision coverage is limited to your own vehicle. When you're in an accident, collision coverage helps pay for the cost of repairs to your vehicle.
Whether you're financing your vehicle or simply leasing it, you may be required to add collision coverage to your insurance policy.
Comprehensive coverage: Your car may be damaged by situations other than vehicle crashes or accidents. In such situations, it is advisable to have comprehensive coverage included in your policy. This helps in paying for the cost of repairing your vehicle if the damage is due to things out of your control, such as a storm, natural disasters, collision with an animal, fire, theft, or vandalism, to mention a few.
Personal injury protection: Also referred to as no-fault insurance, personal injury protection coverage is similar to medical payment, but it has a wider scope and better coverage limits. However, it is more expensive. The coverage can help pay for your medical expenses and a certain degree of lost wages due to the accident. It also has higher limits for rehabilitation, nursing care, funeral expenses, and more. It can also cover these costs for your family members and passengers in your vehicle involved in the accident.
Uninsured or underinsured motorist coverage: When you're in an accident involving an underinsured or uninsured driver, your auto insurance will not cover the damage if you don't have this type of coverage. It acts as insurance for the at-fault driver if they don't have insurance or don't have enough limits on their auto policy.
It offers coverage for medical expenses for yourself, your family, or any passenger in your vehicle. However, this type of coverage does not cover any damage to property.
Additional coverage options offered by Travelers, which is also beneficial for some drivers, include:
Loan/lease gap insurance
Rental coverage
Roadside assistance
New vehicle replacement
Accident forgiveness
Ridesharing (only available in Colorado and Illinois)
Umbrella insurance
Commercial auto
Travelers Features
Travelers have special programs that you can take advantage of and save a lot of money. In addition to discounts such as the new car discount and the safe driver discount, they also have the following:
Affinity program: The Travelers Affinity Car and Home Program allows Traveler's customers to have access to savings opportunities. This offer is open to employees and members of participating employers, credit unions, and association groups. You can learn more about the program and the eligibility criteria by calling their helpline number.
Intellidrive: This is a 90-day program from Travelers that helps determine your insurance premium (the cost of your auto insurance). This is based on your driving habits. A smartphone app is needed to enroll in this program. The app monitors things such as your braking, your speed, and more while you drive. Safe driving habits during the 90 days allow you a savings offer of up to 20% on your auto insurance policy.
Premier Responsible Driver Plan: You get a $50 earned credit, up to $500, for every 6 months that you are accident-free or free from any major violation. Subsequently, these earnings will be applied toward your deductible in the event of a covered loss. Minor violations are forgiven under this plan.
How much does Travelers Insurance Cost?
| Type | 25 Years | 35 Years |
| --- | --- | --- |
| Minimum Coverage | $418 | $406 |
| Full Coverage | $1701 | $1617 |
Travelers offer you auto insurance quotes for free. However, you need to know the cost of auto insurance in general before you opt to purchase any policy. Insurance companies usually want you to go through the quote process because the price of your policy depends on different factors.
Your location: Where you live and keep your vehicle can cause your insurance rate to vary. For instance, should your vehicle get damaged or if you are involved in an accident and need to make an insurance claim, local repair shops, and medical offices might be your most reachable options. Insurance providers do consider the average cost of vehicle repairs and medical costs in the said location.
Living in a rural or suburban area may usually have a lower insurance rate than in an urban area. Areas, where there are higher rates of vandalism, thefts, or auto crashes, may also be taken into consideration and may influence the premiums.
Your driving statistics: Your driving record helps an insurance company predict the percentage of risk they are exposed to by selling a policy to you. This impacts the insurance premium.
The average number of miles you drive per year is another thing that is taken into consideration, as the more miles you cover annually, the more car accident risk you are exposed to.
Your vehicle: Insurance rates also vary considering the cost required to repair and replace parts of your vehicle, its safety record, and its chance of theft.
Click Here to Open an Account with Travelers (Official Page)
Who is Traveler Best For?
Travelers insurance is suitable for a large number of people. Here are some of the groups of people that can benefit from Travelers':
People who want to bundle their insurance policies: Travelers offers several types of insurance products and auto insurance policies. It is worth considering if, alongside the auto insurance, you also need homeowners, renters' insurance, boat, or yacht insurance, to mention a few. This pushes down the premiums due to their multi-discount policy.
People who are eligible for the Affinity Program: If you are an employee or a member of a participating company or organization, you can make a fortune from the exclusive savings offers from Travelers.
So, is there anyone who shouldn't use Traveler? Well, yes. If you're planning to simply get auto insurance without bundling it up, you may find that there are several other cheapest car insurance companies on the market better suited to your needs.
Click Here to Open an Account with Travelers (Official Page)
Traveler Car Insurance Pros and Cons
✅ PROS
▶Saving Opportunities:
A desirable thing about Travelers is that they offer plenty of opportunities to save. A few options include the new car discount and the early quote discount. Both of which can save you up to 10% just for being the owner of a car that is less than 3 years old and also for procuring an auto insurance quote before the expiration of your current policy.


▶ 24/7 Customer Service:
Travelers offer availability to answer any of your questions during the quote process by simply clicking on the chat icon or calling over the phone to speak to a representative. In addition, you can search for an independent agent if you prefer working directly with someone.


▶ Industrial Expertise:
Travelers have industry-specific risk control and claim services. With that, they help to manage risk and resolve issues quickly, irrespective of your industrial diversification.
✅ CONS
▶ Not present in all states:
For instance, the ridesharing insurance offered by Travellers is only available in two states, Colorado and Illinois. This coverage option is good for drivers of delivery companies such as Uber, Lyft, or Doordash.


▶ Information on the website is limited:
Although the website is quite interactive, it does have limited information, and not all the discounts are mentioned on it. For example, to know how much you can save using the Affinity program, you would need to call their customer support.



▶ Not tech-savvy:
Travelers remain traditionist with very little technology at play. You may find that the mobile app is buggy at times or that their website is just too outdated when compared to other alternatives.
Traveler Insurance Compared to other Insurance Company
| Insurer | J.D. Power Rating | A.M. Best Rating | Multiple Discounts | Gap Coverage |
| --- | --- | --- | --- | --- |
| Travelers | 3/5 | A + | Yes | Yes |
| Farmers | 3/5 | B++ | Yes | No |
| Progressive | 3/5 | A++ | Yes | No |
| Geico | 3/5 | A++ | Yes | No |
>>> Read More About Geico Insurance Reviews: Insurance Offers, Features, Cost, Pros & Cons
Traveler Insurance
Though the monthly cost may seem to be a bit higher than some of its competitors, Travelers is notorious for multiple discounts, such as continuous insurance, anti-theft, anti-lock brakes, passive restraint, and more. Only a few competitors on the market are able to provide multiple discounts on an auto insurance policy. They also have intriguing features such as local agents and safe driving rewards that many insurance companies don't have.
Travelers auto insurance has started the new car replacement coverage, which means that the auto insurance provider will replace your vehicle for you if it gets totaled in the first 5 years. A strong financial rating is also a plus point when considering an auto insurance company.
Besides the products and discounts, the National Association of Insurance Commissioners mentioned that Travelers have a 0.43 customer complaint ratio, much less than the average for home and auto insurance.
Final Verdict: Traveler Insurance
Although Traveler has a website that offers online free quotes, it truly lacks in the technology department. Many insurance companies have incorporated the latest technology to provide the best deals to their consumers or the best experiences. However, when buying insurance, consumers are often met with confusion as to what coverage they need, what insurance is best for them, how to get the best discounts, and so on. Travelers understand such needs and offer customer service assistance throughout the quotation or claims process. The quotation is fast, and you don't need to give out your phone number either!
When compared to Progressive, both auto insurance companies have almost similar products and services. However, there are other auto insurance companies that may fit your needs best. It is important that you research your options before considering sticking with one company.
Traveler Insurance FAQs
What does car insurance cover?
This depends on the coverage you select. Both bodily injury and property damage liability insurance are required by most states, so at the very least, your policy should cover damage to your vehicle and property and injury inflicted on others as a result of the accident caused by you.
Who should be on my car insurance policy?
Anyone who has regular access to your car should ideally be listed as a driver on your policy.
How do I add discounts to my policy?
During the quote process, you may find that discounts are automatically applied based on your answers. You may find out from an insurance representative if there are additional discounts that you may benefit from.
Can I get a discount if I insure more than one car with Traveler?
Yes. Oftentimes, when you insure two or more cars on the same car insurance policy, Travelers offer you a discount, and this allows you to save more.
Click Here to Open an Account with Travelers (Official Page)