Top Destinations In Europe for a Long Weekend on a Budget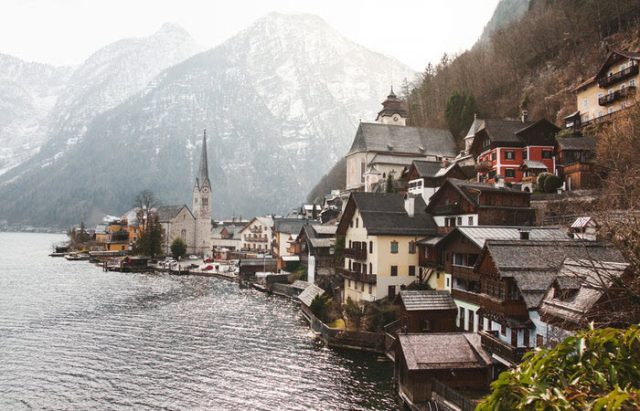 Romantic break for two? Long weekend with the guys?
Europe offers so many different and interesting destinations. Whether you want to embrace your inner foodie in France, run with the bulls in Spain or traverse Italian city canals, there is something for everyone in Europe.
For those on a budget, long weekend trips can mean exciting experiences. You can get away for a few days, explore a new destination, and save more money than you would if you go on a longer holiday.
Looking to make your break as affordable as possible?
Try avoiding the main European hubs and venture a little off the beaten path. There are so many hidden gems in Europe and by choosing the right destination and going on a long weekend, getting a break doesn't have to break the bank.
Here are the top destinations in Europe you should definitely add to your list:
For Foodies
Lyon, France

If you are looking for an alternative to the gastronomic glamour of Paris, try Lyon. Nestled in the Rhone Alps region, Lyon is hailed as the gastronomic capital of France. One of France's oldest cities, its roots go back to the Roman period.
The city's old town, Vieux Lyon, is a beautiful UNESCO World Heritage Site where you can meander through quaint passageways, cobbled streets, and stunning old world architecture. Foodies can try one of the charming 'bouchon lyonnaises' that serve traditional lyonnaise fare.
Take note that Paris can be notoriously overpriced, so if you are looking for the perfect base to explore the French culture and cuisine a bit deeper, then Lyon is the perfect budget destination for you.
For Culture Lovers
Toledo, Spain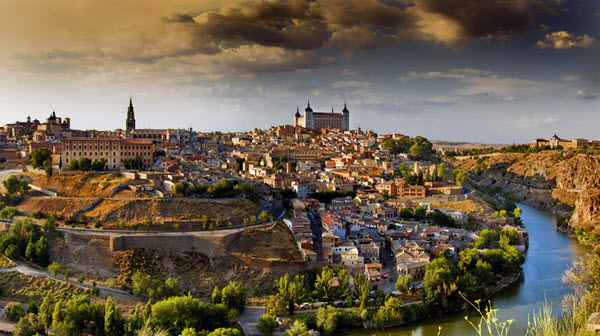 Just over an hour from Madrid, Toledo is a cultural center in Spain. With its ancient hills and medieval architecture, the historic city is a lively hub for history buffs and travelers. There, they can experience the buzz of the old European culture without the drama or fanfare of Spain's capital city.
Visit the 13th Century Toledo cathedral in the center of town or the Moorish Bisagra Gate and the Sol Gate, which opens up into the old quarter. Visiting Toledo is like taking a step back in time. You'll get an unforgettable experience to soak up distinctly Spanish culture here.
Moreover, the savings one can get when traveling to this top destination make it perfect for visitors on a budget. You can save over 66% on a weekend trip when staying in Toledo over Madrid. Fees typically include accommodation, a meal, drinks, and ground transport into the city.
For Trips with Friends
Vilnius, Lithuania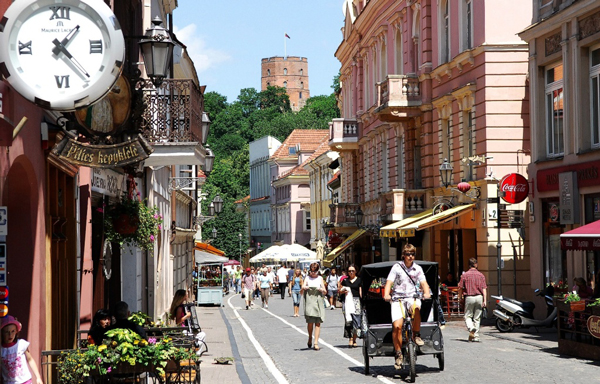 For the more adventurous travelers, Vilnius is the perfect destination. It offers a little more action alongside history and culture. The walkable capital city is nestled in the heart of Lithuania and is becoming one of the more increasingly popular destinations for city breaks in Europe.
Vilnius houses the oldest medieval town in central and eastern Europe and is popular for its stunning baroque architecture. Visit the Palace of the Grand Dukes in Lithuania or the gripping Museum of Genocide victims, housed at the former headquarters of the KGB.
You can expect a little more lightness and fun in the evening as the continental town is one of the cheapest destinations for food and drink in Europe. This makes it a spirited town with a burgeoning nightlife scene, perfect for those stag-dos and weekend trips with friends.
For Romantics
Klosterneuburg, Austria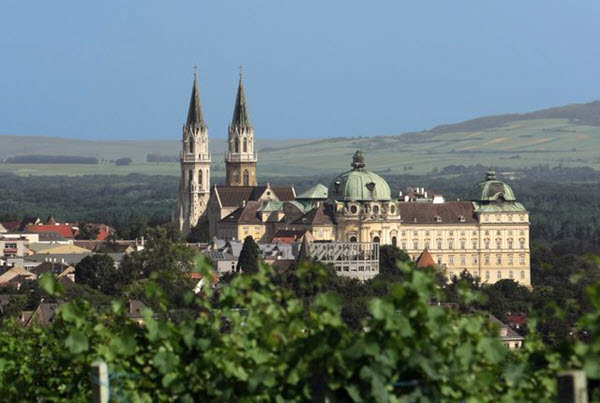 Getting away for the weekend with the one you love should never be off of your list. You can impress your partner with a romantic holiday to Austria. Although Vienna is known to be expensive, it doesn't make Austria off limits for budget travelers.
Nearby city Klosterneuburg is only 12 miles away from the Austrian capital and has a whole lot to offer travelers who want to experience the Viennese culture without its price tag.
For starters, you can visit the huge castle built by Salian Emperor Henry IV that sits near the Danube river. You can also go see the Klosterneuburg Monastery, which is home to one of the oldest vineyards in Austria.
With such a short travel time, you can fly into the capital and find an elegant and romantic bed and breakfast out of the tourist trap, saving money on accommodation and food. This way, you get to experience the best of both worlds.
See Also: Top 10 Cheap European Car Hire Destinations
Like this Article? Subscribe to Our Feed!
"The world is a book and those who do not travel read only one page." St. Augustine. Passionate traveler, food lover and music enthusiast.