Top 10 Cheap European Car Hire Destinations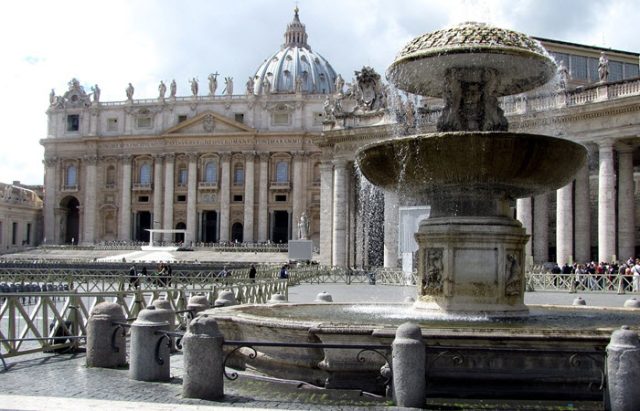 If you're planning a European getaway sometime soon, you need to start considering arranging a cheap car hire for your trip. It will give you the freedom to explore, save you time on your trip and you won't have to worry about your own car being stolen or damaged.
But, as you've no doubt discovered, car hires can sometimes prove to be a confusing process. Some cities are more suited to be explored in a car than others and that will depend on what time of the year you are traveling. There are, however, some staple cities across Europe that always offer an enjoyable holiday and hidden gems to discover by car on a budget.
Here are the top ten wallet-friendly European car hire destinations – plus some top tips on saving money while you're there.
ROME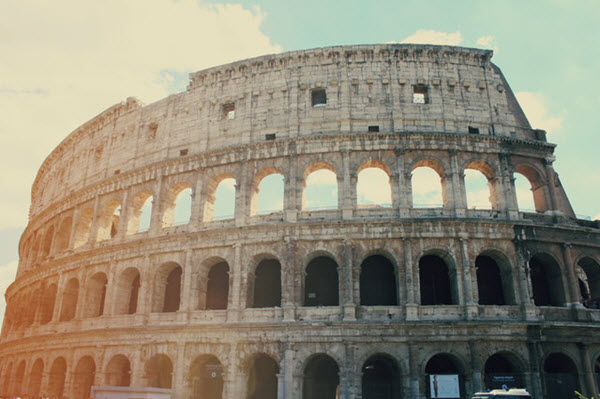 Total Cost: £178.09 | Car Hire Cost: £10.21
Three places to go: You must visit the historical masterpieces while you are here. Great choices include the Colosseum, the Pantheon and the Vatican.
Money-saving tip: Entry to lots of Rome's museums is free on the first Sunday of each month.
BARCELONA
Total Cost: £176.26 | Car Hire Cost: £10.86
Three places to go: The architectural delights of Antoni Gaudí (you'll see his work all over the city), unparalleled views from Montjuïc mountain and Raval, Barcelona's literary quarter, are some of the places you shouldn't miss here.
Money-saving tip: Avoid the overly-touristy areas and explore a side street. You'll find quality food at good prices.
PISA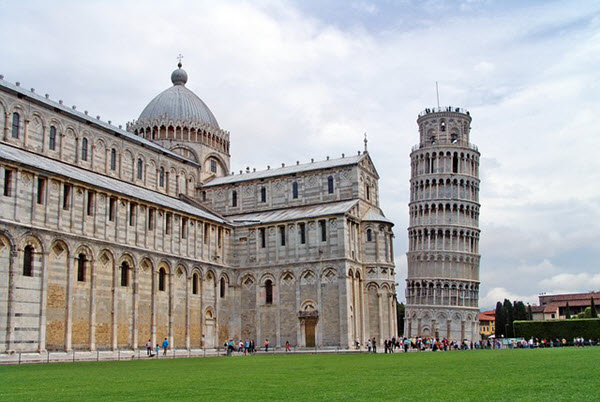 Total Cost: £165.18 | Car Hire Cost: £10.32
Three places to go: Head to the world's most famous architectural mistake, the Leaning Tower, the beautiful Duomo (cathedral) and enjoy some quality natural gelato at Gelateria De' Coltelli.
Money-saving tip: Book your trip to the tower online. You'll be able to skip the lengthy queues.
MADRID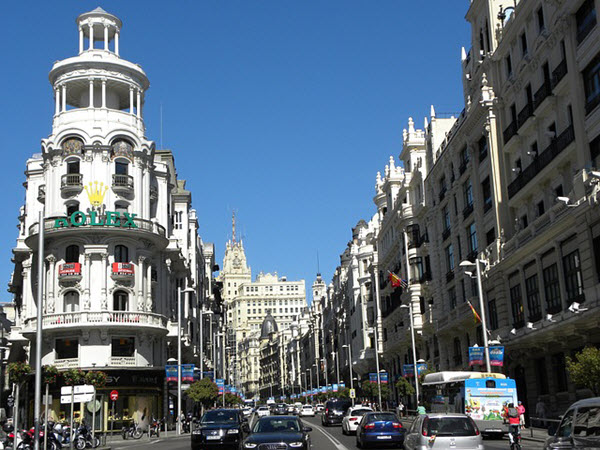 Total Cost: £157.16 | Car Hire Cost: £9.14
Three places to go: Enjoy cheap tapas from street vendors, visit the expansive 19th-century park Buen Retiro and take a stroll along the Gran Vía, Madrid's main thoroughfare.
Money-saving tip: Save money on food, gifts and lots more by taking a trip to one of Madrid's flea markets. El Rastro and Rave are two of the most popular.
LISBON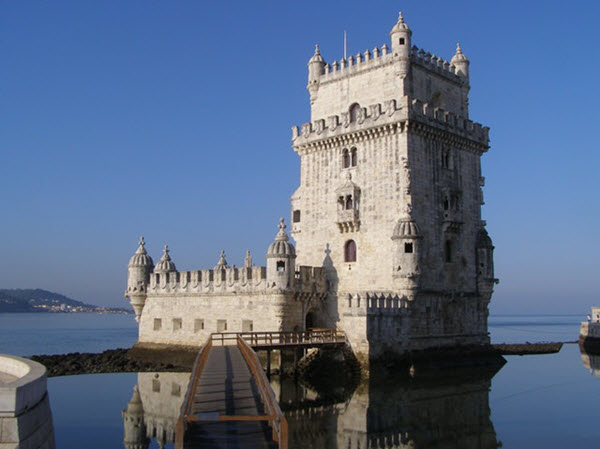 Total Cost: £150.58 | Car Hire Cost: £15.28
Three places to go: Don't forget to visit Torre de Belém (Lisbon's Gothic tower and a UNESCO world heritage site), Ler Devagar (the city's cultural centre) and São Jorge Castle (11th-century castle with an archaeological museum).
Money-saving tip: The Lisboa Card gives you free entry to 28 museums, monuments and places of interest. It will also get you discounts on local services and shops.
MANCHESTER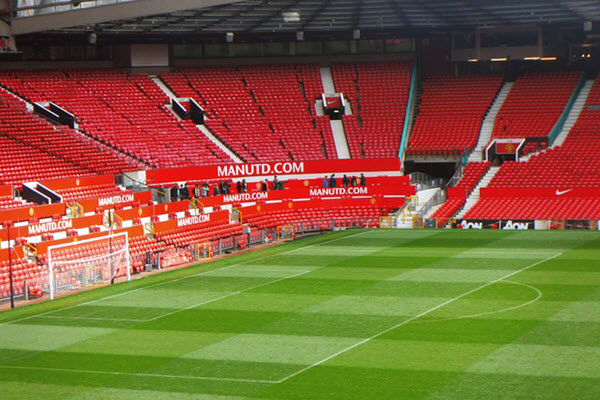 Total Cost: £148.12 | Car Hire Cost: £7.87
Three places to go: Be sure to visit one or both of those world famous football stadiums, Manchester Art Gallery and John Rylands Library, a late-Victorian architectural wonder.
Money-saving tip: Free walking tours taking in the best of Manchester run every Tuesday, Friday, Saturday and Sunday. Be sure not to miss them.
MALAGA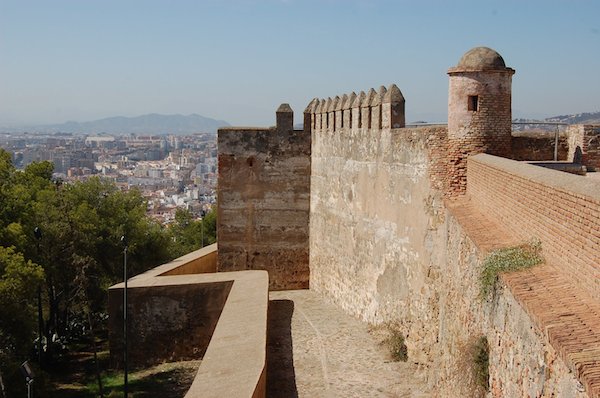 Total Cost: £131.96 | Car Hire Cost: £5.02
Three places to go: The Picasso Museum, Gibralfaro Castle and Tivoli World, a family-friendly theme park, should never be out of your list while you're in Malaga.
Money-saving tip: Avoid the Costa del Sol's toll roads by downloading a sat nav app that helps you steer clear of the hassles.
BIRMINGHAM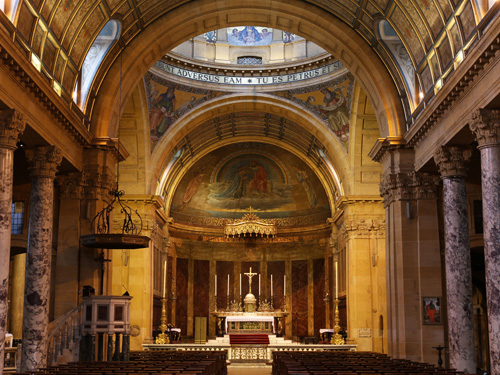 Total Cost: £130.39 | Car Hire Cost: £9.01
Three places to go: Visit the Bullring for shopping and Birmingham Oratory and St Paul's Church for a taste of the city's architectural past.
Money-saving tip: Download the Bullring's PLUS app to get free parking at the retail center.
TENERIFE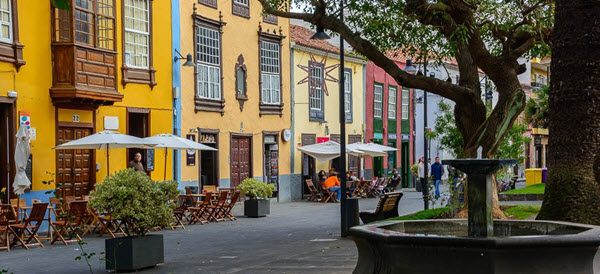 Total Cost: £129.29 | Car Hire Cost: £13.10
Three places to go: Take a cable car to the summit of Mount Teide, Spain's highest mountain, visit La Laguna, the former capital of Tenerife and enjoy a couple of hours in Malpaís de Güímar, a natural park.
Money-saving tip: Many of Tenerife's best museums are free to enter all day on Fridays and Saturday afternoons.
ALICANTE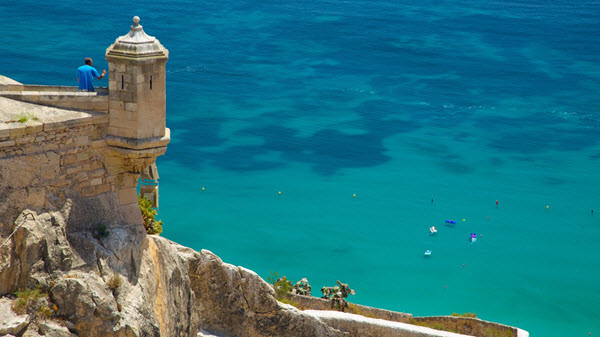 Total Cost: £110.93 | Car Hire Cost: £7.83
Three places to go: Climb up to Santa Barbara Castle, browse the Alicante Museum of Contemporary Art and do some snorkeling on Tabarca Island, just off the coast of Alicante.
Money-saving tip: Mercado Central is Alicante's most popular food market, offering cheap meat, vegetables, bread, dairy and sweets.
Now that you know where to go, how can you ensure you get a cheap car hire deal no matter where you go?
Here are some tips you can use:
As with most things, booking ahead can save you some serious cash. If next year's holiday is booked and your dates are locked down in your diary, why wait to sort the car hire? Do it now while you're thinking about it and save some money in the process.
Do you really need a luxury vehicle?
When booking a car hire, it can be tempting to take out a high-end vehicle and imagine yourself zooming around picturesque mountain roads in the latest high-performance car. Unfortunately, such vehicles are often more expensive than their rather more run-of-the-mill brothers and sisters.
Ask yourself if you really need something swish. When you're on a holiday, what probably matters most is space. There should be enough for your stuff and for the people coming with you. Opting for a standard vehicle that suits your needs could be a much more affordable and practical option.
Some car hire deals look cheap but once you look under the bonnet, they are actually a little more expensive. To avoid getting tricked, make sure you know exactly what your deal will cover before you book.
Get your arrival time right
Give your car rental provider an accurate idea of when you'll be picking up the car. If your flight is delayed, your reservation could be cancellled, especially if it's at a busy time. This is annoying but it could also incur additional costs. If you can get in touch with the car hire check-in desk to let them know you're running late, do so.
Make sure any pre-existing damaged is logged
When you hire a car, you'll usually get an inspection form before you drive away with it. This form will detail any damage that's already on the car. If you spot some damage but it's not on the form, make sure it gets logged immediately. Otherwise, you could end up paying for damage you didn't cause. And, of course, make sure you take care of the car when you're exploring the city.
Hiring a car can transform a holiday. Giving you the freedom of the open road, it allows you to get out and explore. Next time you choose a car hire, do your research, follow some top tips and you'll be well on your way to bagging a great deal that won't break the bank.