TMGM Review 2023 with Rankings By Dumb Little Man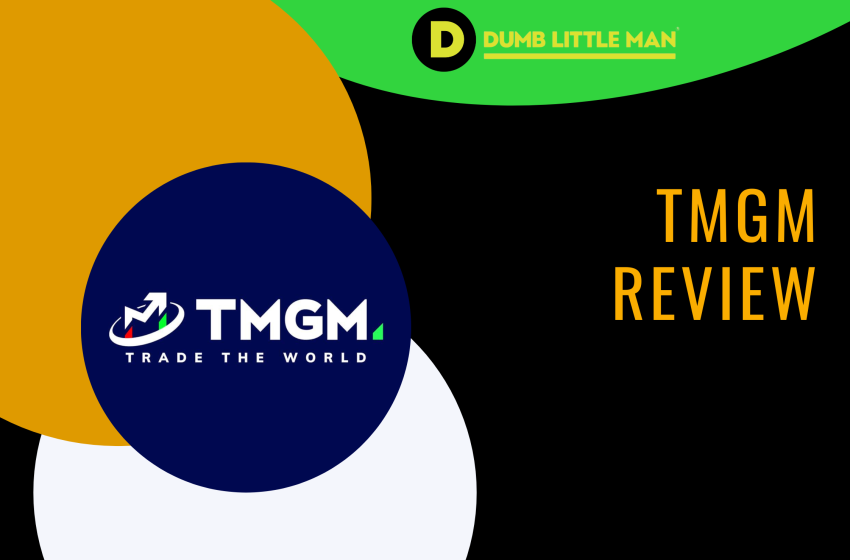 Evaluation Criteria
Before making any impression of the brokerage firms, our expert panel on the Dumb Little Man platform does a complete analysis of the firm. This panel includes retail traders, financial advisors, and trading experts to ensure an accurate evaluation takes place without any personal biases. Moreover, the evaluation process is also comprised of an algorithm that distinguishes each broker from others based on standardized criteria. This criterion consists of the following factors:
Convenience
Profitability
Reliability
Broker's Competency
Affordability
Furthermore, the final step of the evaluation consists of the user's opinion and feedback. To provide a complete picture of the broker, we combine expert opinion and customer reviews before coming to any conclusion. The reviews of the existing customers provide a clear and objective image of the firm to potential clients as their are no personal bias involved.
After evaluating TMGM on the above-mentioned criteria, we discovered that TMGM is a reliable platform for traders and investors searching for a credible financial broker. Moreover, with its fast order executions and minimal slippage, TMGM is not only a good choice for professional traders, but novice traders can also benefit from the low minimum deposit and demo or cent accounts.
TMGM Review
Welcome to our comprehensive review of TMGM (TradeMax Global Markets). In this article, we'll dig deep into the services offered by this brokerage, giving you a clear picture of what to expect and helping you make an informed decision.
In the realm of online forex trading, TMGM stands as a reliable and innovative broker with a solid reputation for providing quality services and excellent customer support. With a keen focus on offering a user-friendly experience, competitive spreads, and a wide array of trading instruments, TMGM is a worthy consideration for both novice and experienced traders.
This TMGM review aims to give an in-depth look at the company as a whole, including all of its pros and cons. Also, you can find out everything else you need to know about this broker, such as account types, withdrawal and deposit procedures, commissions, and more, so you can make an informed choice before investing with this firm. In addition to our experts' reviews, we've also added customer reviews to give you real information about the broker from a trader's point of view.
What is TMGM?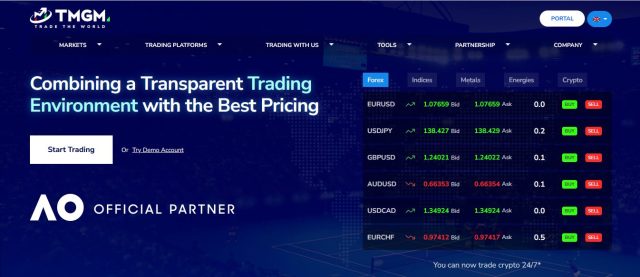 TMGM (TradeMax Global Markets), which was founded in 2013 and is based in Australia, is a forex broker that serves both individual and large traders around the world. Over the years, TMGM has built a name for offering a complete trading experience, thanks to its innovative trading solutions, customer-centered approach, and competitive trading conditions.
When it first opened, TMGM was a small trading company with a focus on making solutions for individual traders. As the business grew, it began to offer a wide range of services to sellers with different needs and levels of experience. The firm's drive to offer state-of-the-art trading platforms, advanced trading tools, and a wide range of financial products has been a big part of TMGM's growth and success.
The Australian Securities and Investments Commission (ASIC) and the Vanuatu Financial Services Commission (VFSC) are in charge of regulating TMGM. These regulatory bodies make sure that TMGM follows strict rules about financial behavior and openness. This gives traders a safe place to invest their money.
Traders may diversify their portfolios and take advantage of a variety of market possibilities thanks to this broad product offering. Additionally, TMGM places a high priority on assistance and education, giving traders access to a multitude of learning resources like webinars, articles, and video tutorials. TMGM makes sure that its clients are well-prepared to traverse the dynamic world of forex trading by providing them with the information and resources necessary for success.
Safety and Security of TMGM?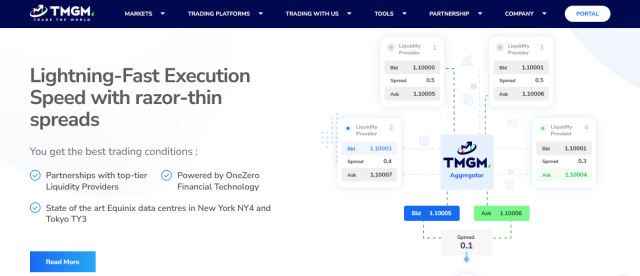 The safety and security of your funds and personal information are among the foremost considerations when selecting a forex broker. In this respect, TMGM demonstrates a strong commitment to ensuring their clients' peace of mind.
TMGM operates under stringent regulatory oversight by the Australian Securities and Investments Commission (ASIC) and the Vanuatu Financial Services Commission (VFSC). This dual regulation guarantees that TMGM adheres to high international standards of financial conduct and integrity. In fact, ASIC is known to be one of the toughest regulators in the industry, providing an extra layer of security for traders.
Moreover, TMGM uses segregated accounts to manage client funds. This means that clients' funds are kept separate from the company's operational funds, stored in leading banks. This segregation ensures that even in the unlikely event of the company's insolvency, clients' funds would remain secure and untouched.
Another aspect of safety is the protection of clients' personal and financial data. TMGM employs advanced encryption technologies, securing their trading platforms and website against potential cyber threats. This is particularly important in an age where data breaches and cyber-attacks are a significant concern.
In comparison to other brokers, TMGM's strong regulatory oversight, use of segregated accounts, and advanced data security measures position it among the top brokers in terms of safety and security. While every broker has its unique strengths, TMGM's strict adherence to regulatory standards and protective measures should instill confidence in traders considering the platform.
However, as always, traders should conduct their own due diligence to fully understand the safety and security measures employed by a broker and to ensure it matches their individual needs and risk tolerance.
Sign Up Bonus of TMGM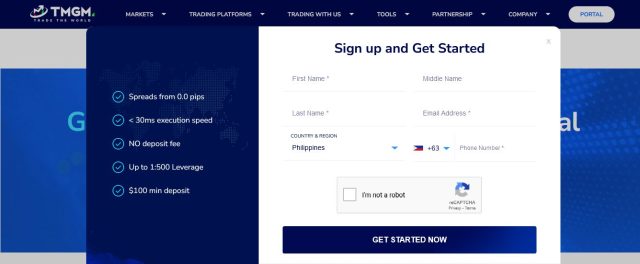 As of the last update in September 2021, TMGM did not offer a sign-up bonus due to regulatory restrictions, particularly those imposed by ASIC. It's important to note that regulations around sign-up bonuses in forex trading have become increasingly strict in recent years, as many financial authorities aim to protect retail traders from misleading incentives and to promote responsible trading practices.
In many jurisdictions, regulators like ASIC, CySEC, and FCA have either banned or imposed strict limitations on sign-up bonuses, as these can encourage excessive risk-taking or create unrealistic expectations for inexperienced traders.
Given the dynamic nature of the forex industry and its regulations, it is always advisable to verify the latest information on any promotional offers or bonuses directly from the broker's website or by contacting their customer support. In lieu of a sign-up bonus, TMGM focuses on providing traders with competitive trading conditions, educational resources, and excellent customer support to facilitate a quality trading experience.
TMGM's commitment to education is evident in its TMGM Academy. This resource provides valuable insights for both retail and professional traders about Forex and CFD trading, including margin trading and major Forex pairs. It also offers a demo account feature, enabling traders to test and refine their trading strategies before venturing into live trading.
The platform's versatility extends to its Edge accounts, designed for more experienced traders seeking competitive spreads. TMGM also provides a web trading platform that offers a user-friendly experience for forex traders. Furthermore, TMGM ensures that its clients are adequately protected with professional indemnity insurance.
Minimum Deposit of TMGM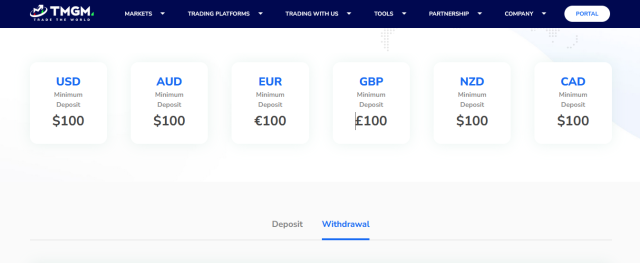 In the forex trading world, the minimum deposit is the smallest amount of money that a broker requires for you to open a trading account with them. The minimum deposit can be a key consideration for traders, particularly beginners or those who prefer to start trading with a smaller investment.
At TMGM, the minimum deposit required to open a trading account is $100. This relatively low amount makes TMGM accessible to a wide range of traders, including those just starting their trading journey or those who wish to test the platform without committing a substantial amount of money.
While some brokers might require higher minimum deposits, others may have lower thresholds or even no minimum deposit requirement at all. It's important to note that a low minimum deposit doesn't necessarily indicate a less reputable broker, and similarly, a high minimum deposit doesn't always mean a broker is better.
When considering the minimum deposit, traders should also evaluate other factors such as the broker's regulatory status, the range of tradable instruments offered, the trading platforms provided, and the quality of customer service. Ultimately, the right broker will depend on a trader's individual needs, trading goals, and financial situation.
Remember, while forex trading can offer opportunities for profit, it also carries a significant risk of loss. Therefore, it's always recommended to only trade with money that you can afford to lose.
Account Types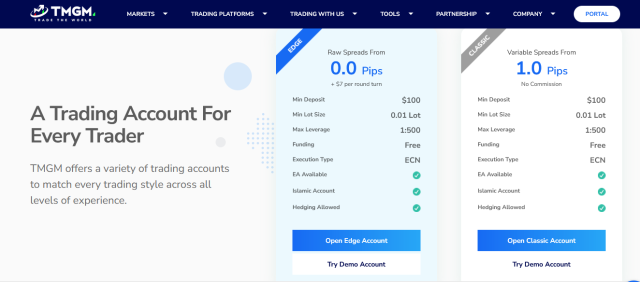 Understanding the different account types a broker offers is crucial, as it allows you to choose the one that best suits your trading style and goals. TMGM offers two primary types of accounts: Edge Accounts and Classic Accounts.
#1. Edge Account
The Edge account is more suitable for experienced traders who prefer lower spreads. It offers ultra-low spreads starting from 0.0 pips, but there's a commission per lot. It gives traders access to both MetaTrader 4 and MetaTrader 5 platforms, along with all the available trading instruments.
#2. Classic Account
The Classic account is well-suited for beginners and those who prefer not to pay a commission on trades. This account type offers zero commissions, with spreads starting from 1.0 pip. Like the Edge account, Classic account holders can use either MetaTrader 4 or MetaTrader 5 and have access to all trading instruments.
Both account types offer leverage up to 1:500, depending on the regulatory jurisdiction, and require a minimum deposit of $100. Moreover, both accounts also offer access to free daily technical analysis, dedicated account managers, and a free demo account to practice trading strategies without risking real money.
TMGM also offers a unique advantage in the form of swap-free accounts, making it an attractive option for traders following specific religious beliefs. Moreover, the broker provides flexible account options, allowing traders to operate in various currencies such as USD, EUR, and GBP.
Traders should carefully consider their trading preferences, experience level, and risk tolerance when choosing between account types. If you're uncertain, TMGM's customer support can provide further guidance to help you make the best choice for your individual trading needs.
TMGM Customer Reviews
As with any brokerage, TMGM's customer reviews will likely vary and can be influenced by many factors, such as individual trading strategies, market conditions, and user expectations. Some traders may be attracted to TMGM's low minimum deposit, comprehensive educational resources, and wide range of tradable instruments, reflected positively in reviews. Others might appreciate the broker's customer service, easy-to-use platform, and competitive spreads.
On the other hand, some users may have faced challenges or had different expectations, leading to less favorable reviews. Issues could potentially arise from market volatility, platform-specific concerns, or issues with withdrawals and deposits – all of which are common areas of critique across many trading platforms.
In the end, it's crucial to remember that everyone's trading experience is unique, and what works well for one trader may not necessarily work for another. It's always a good idea to try out a demo account first, if available, to see if the broker's platform, services, and support meet your individual trading needs.
TMGM Spreads, Fees, and Commissions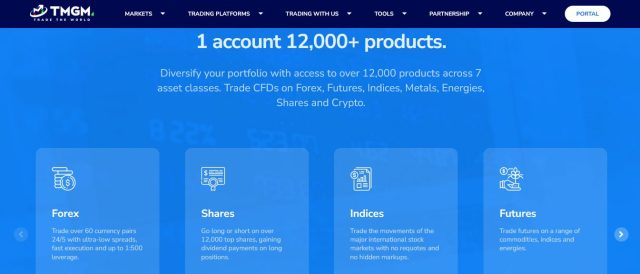 In forex trading, the spread is the difference between the buy and sell prices of a currency pair. It's how most brokers earn their income. Fees and commissions are other potential costs of trading that you need to consider. Here's an overview of TMGM's spreads, fees, and commissions:
Spreads
TMGM offers competitive spreads to its traders. In the Edge Account, the spreads start from as low as 0.0 pips on major currency pairs, while in the Classic Account, spreads start from 1.0 pip. It's worth noting that spreads can vary depending on market conditions and the specific trading instrument.
Commissions
In the Edge Account, TMGM charges a commission of $7 per round turn lot, which is considered competitive in the industry. However, in the Classic Account, no commission is charged, as the cost of trading is included in the spread.
Other fees
TMGM does not charge any account fees or inactivity fees, which is beneficial for traders who might not trade frequently. Also, there are no deposit fees. However, some withdrawal methods might incur fees, so it's recommended to check the details on TMGM's website or contact their customer support for the latest information.
As always, it's crucial to understand all the costs involved in trading before opening an account with a broker. These costs can affect your profitability, especially if you're a frequent trader. TMGM's commitment to transparency in pricing and competitive spreads and commissions make it an attractive option for many traders.
But remember, cost is just one factor to consider when choosing a broker. It's also important to look at factors like regulation, platform features, customer support, and the range of tradable instruments.
Deposit and Withdrawal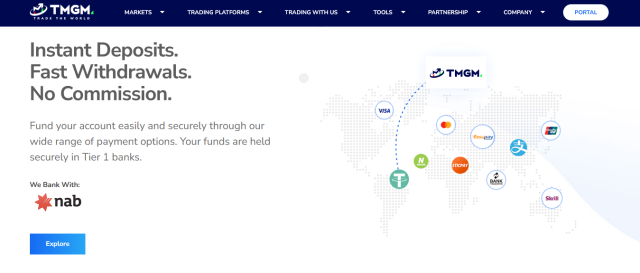 Deposit and withdrawal procedures at a brokerage can significantly affect a trader's experience. It's important to have multiple reliable methods for fund transactions and to ensure the procedures are straightforward. Here's what you should know about depositing and withdrawing funds at TMGM:
Deposit
TMGM supports a wide range of deposit methods, making it convenient for traders worldwide. They accept:
Credit/Debit Cards (Visa, MasterCard)
Bank Wire Transfer
Electronic Payment Methods (Neteller, Skrill, etc.)
Local Bank Transfers
Cryptocurrencies (Bitcoin, etc.)
Most deposit methods are processed instantly, but bank transfers can take a few business days. TMGM does not charge any fees for deposits.
Withdrawal
Withdrawal procedures are similarly varied. You can use the same methods as for deposits. It's common for brokers to process withdrawals using the same method as the deposit to prevent money laundering. Processing times vary, but withdrawals are typically processed within one business day, although it might take additional time for the funds to reach your account depending on the method used. Certain withdrawal methods may have fees, so it's advisable to check TMGM's website or contact their customer support for detailed information.
TMGM's flexibility in deposit and withdrawal methods can be a significant advantage for traders, as it allows for a seamless and hassle-free trading experience. However, as always, it's essential to understand all the terms and conditions related to deposits and withdrawals before proceeding with any transactions.
How To Open a TMGM Account?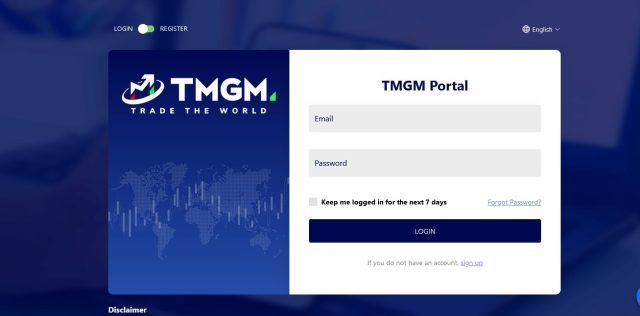 Opening a TMGM account is a straightforward process. It involves an online registration where you provide personal details, verify your identity, and deposit the minimum required funds. Once these steps are completed, you can start trading.
Step 1: Visit the TMGM Website
Go to the TMGM website to start the account creation process.
Step 2: Click "Open Live Account"
On the homepage, click on the "Open Live Account" button, typically located in the top right corner or within the main content area.
Step 3: Fill Out the Registration Form
Complete the registration form with your personal information, such as your name, email address, and phone number. Ensure that all details are accurate and up-to-date. After filling out the form, click "Next" to proceed.
Step 4: Complete the Account Application
You'll be asked to provide additional information about your employment, financial status, and trading experience. Answer all the questions accurately, as this information helps TMGM comply with regulatory requirements and determine the most suitable account type and trading conditions for you.
Step 5: Verify Your Identity and Address
As part of the Know Your Customer (KYC) process, TMGM requires you to submit documents to verify your identity and address. For identity verification, provide a clear copy of your government-issued identification, such as a passport or driver's license.
To verify your address, submit a recent utility bill or bank statement showing your name and address. TMGM will review your documents, and the verification process can take a few hours to a few days, depending on the document quality and volume of applications.
Step 6: Choose Your Account Type
Once your account is approved, you'll need to choose between the Classic and Edge account types. Consider the differences in spreads, fees, and commissions before making your decision. If you're unsure which account type to choose, consult TMGM's customer support for guidance.
Step 7: Fund Your Account
After selecting your account type, deposit funds into your trading account using one of the available deposit methods, such as credit/debit card, bank wire transfer, electronic payment methods, local bank transfers, or cryptocurrencies. Remember, the minimum deposit is $100.
Step 8: Download and Set Up Your Trading Platform
Choose between MetaTrader 4 and MetaTrader 5 and download the trading platform to your computer or mobile device. Follow the installation instructions, and log in with the account credentials provided by TMGM. Alternatively, you can also use the web-based platform.
Step 9: Start Trading
After funding your account and setting up the trading platform, you're ready to begin trading. Use the educational resources provided by TMGM to familiarize yourself with the platform and refine your trading strategies. Always remember to trade responsibly and manage your risk.
That's it! You've successfully opened a TMGM account and are now ready to start your Forex trading journey.
The TMGM account opening process is straightforward, complemented by an efficient deposit and withdrawal process. Traders can easily withdraw money through bank transfers, maintaining smooth financial transactions. However, keep an eye out for possible withdrawal fees.
TMGM Affiliate Program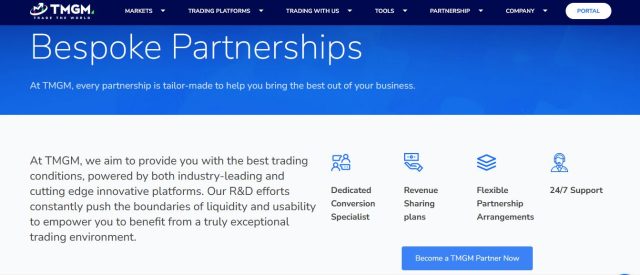 The TMGM Affiliate Program is a way for individuals or companies with a substantial online presence to earn money by referring new clients to the broker. This kind of program is often utilized by website owners, bloggers, social media influencers, and individuals within financial or trading communities who can reach potential traders.
Once accepted into the program, affiliates receive access to a range of promotional materials like banners, landing pages, and other marketing tools that they can use to promote TMGM on their platforms.
When a user clicks on these promotional materials and signs up for a TMGM account, the affiliate is rewarded. The reward system is usually based on the trading activity of the referred clients, often following a Cost Per Acquisition (CPA) model or Revenue Share model.
In a CPA model, the affiliate gets a one-time payment for every new client who deposits money and starts trading. The CPA amount can vary depending on the client's country of residence, deposited amount, and trading volume.
In a Revenue Share model, the affiliate receives a percentage of the broker's earnings from the trading activity of the referred client. This payment is typically recurring for as long as the referred client continues to trade.
Both models have their advantages, and the choice depends on the affiliate's preferences and the type of audience they have.
The TMGM Affiliate Program also offers benefits such as:
Real-time reporting:
Affiliates can access real-time statistics and report to track their referrals, conversions, and earnings.
Dedicated support:
TMGM provides dedicated account managers to assist their affiliates, providing marketing advice, answering queries, and helping to optimize their campaigns.
Timely payments:
Affiliates are usually paid on a monthly basis, with various payment methods available.
The exact terms and conditions, as well as the rewards for the TMGM Affiliate Program, can vary, so it's always a good idea to check the most recent details on their website or get in touch with their affiliate support team. If you have a significant online reach and your audience is interested in trading, the TMGM Affiliate Program could be a lucrative opportunity.
TMGM Customer Support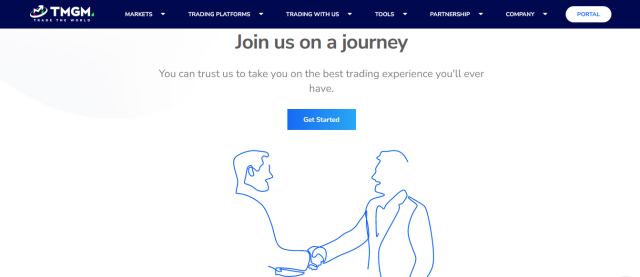 Quality customer support is a crucial aspect of a good broker. Traders need to have confidence that their issues and queries will be handled promptly and professionally. TMGM's customer support is available to assist traders with their needs and queries. Here's what you should know about it:
Availability
TMGM's customer service team is available 24 hours a day, 5 days a week – the same as the forex trading market hours. This is beneficial for traders as they can get support when they need it the most.
Methods of Contact
TMGM offers multiple ways to reach their customer support, catering to different preferences of contact. These include:
Live Chat:
This can often be the fastest way to get a response to your queries. Live chat support is usually available directly from TMGM's website.
Email:
Traders can also send an email to TMGM's support team. While it might take longer to get a response via email compared to live chat, it can be a good option for more complex queries that require detailed explanations.
Phone:
TMGM has phone support available for traders who prefer to speak directly to a support representative.
Social Media:
Many brokers, including TMGM, also provide customer support through their social media channels.
Support Quality
TMGM's customer support is generally well-regarded. The support team is known for its professionalism and knowledge of the platform and trading conditions. They are capable of handling a variety of issues, from technical problems with the trading platform to questions about deposits and withdrawals.
Remember, while good customer support is a crucial aspect of a forex broker, it's also important to consider other factors like regulation, trading conditions, and the range of available instruments when choosing a broker.
Advantages and Disadvantages of TMGM Customer Support
Advantages
Disadvantages

Available through multiple channels
Support in multiple languages
Helpful and professional team

Not available 24/7, which might be inconvenient for some traders in different time zoneS
TMGM Vs Other Brokers
Before choosing a forex broker, it's a good idea to compare different options to find the one that best suits your trading needs and preferences. Let's see how TMGM stacks up against other well-known brokers. In this comparison, we will look at AvaTrade, RoboForex, and FXChoice.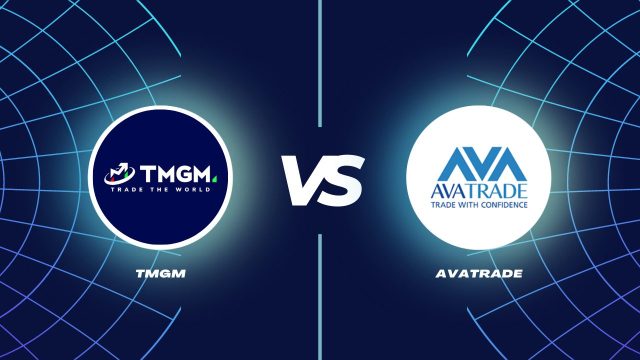 TMGM and AvaTrade are both regulated by multiple jurisdictions, enhancing their reliability, and offer MetaTrader 4 and MetaTrader 5 trading platforms. However, while TMGM offers more competitive spreads, especially with their Edge account, AvaTrade operates on a commission-free model and has slightly higher spreads.
Avatrade also provides a broader range of educational resources, which could be beneficial for novice traders. Consequently, TMGM might be the preferred choice for traders looking for lower spreads, while Avatrade could appeal to beginners needing extensive educational resources.
Verdict: TMGM and AvaTrade each have their strengths. If you prefer a flexible account type with competitive spreads, TMGM could be the better choice.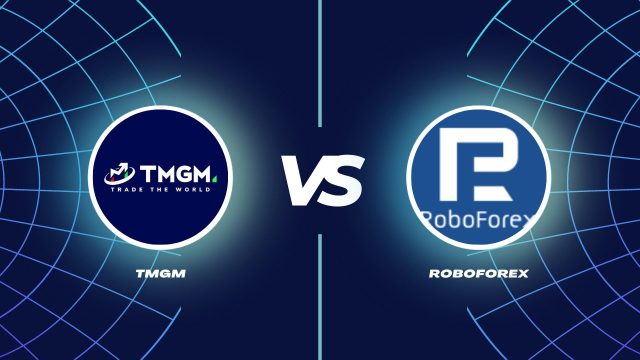 In the case of RoboForex, although both TMGM and RoboForex provide MetaTrader 4 and MetaTrader 5 platforms, TMGM has a stronger regulatory environment with ASIC and VFSC, compared to RoboForex's IFSC regulation.
TMGM generally offers lower spreads and competitive commissions. However, RoboForex stands out with its copy-trading platform, an option that TMGM doesn't offer. RoboForex offers additional account types, including cent and ECN accounts. However, TMGM stands out with its more extensive offering of tradable assets.
Verdict: Therefore, for traders looking for strong regulation and a lower cost structure, TMGM could be a more attractive option, whereas RoboForex might be more suitable for those interested in automated and copy trading.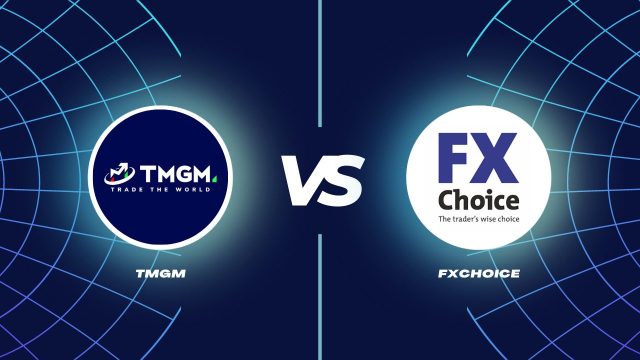 Comparing TMGM with FXChoice, both offer MetaTrader 4 and MetaTrader 5 platforms and competitive spreads and commission structures. However, TMGM holds stronger regulation compared to FXChoice's IFSC regulation. Additionally, FXChoice offers a broader range of cryptocurrencies for trading. While FXChoice offers a slightly lower minimum deposit, it doesn't match the extensive range of tradable assets provided by TMGM. Both brokers are known for their strong customer service.
Verdict: If the range of tradable assets is a significant consideration for you, TMGM may be the superior choice. TMGM's stronger regulation might make it more attractive to risk-averse traders, while FXChoice could appeal to traders interested in a wider range of cryptocurrency offerings.
Remember, these comparisons and verdicts depend on individual preferences and trading needs, so it's crucial for traders to conduct thorough research and consider all relevant factors before settling on a broker.
Conclusion: TMGM Review
This comprehensive TMGM review highlights TMGM, a regulated broker known as TradeMax Global Markets, as an outstanding contender in the Forex brokers landscape. TMGM's commitment to its clients is evident in various value offerings, including the advantageous sign-up bonus that gives new Forex traders a beneficial boost as they embark on their Forex and CFD trading journey.
The variety of account types offered by TMGM, along with its competitive spreads, low minimum deposit requirement, and access to over 15,000 trading instruments, ensures an adaptable trading environment catering to both novice and experienced traders. The intuitive trading platforms, MetaTrader 4 and MetaTrader 5, further enhance the trading experience with their advanced tools and features.
TMGM undoubtedly stands out as a remarkable contender in the realm of Forex brokers. The regulated broker extends value to its clients, particularly through features such as the advantageous sign-up bonus that offers new traders a beneficial boost in their initial trading journey. It is these valuable offerings that enhance TMGM's positioning in the competitive forex and CFD trading market.
One of the key elements that accentuate TMGM's appeal is its comprehensive Trading Central tool. This resource offers professional traders trading ideas and innovative strategies to navigate the financial markets effectively. Furthermore, it provides an economic calendar and market sentiment tools that prove valuable in fundamental analysis.
TMGM's commitment to client support is evident from its 24/5 customer service. Traders can count on timely and professional assistance, an aspect that stands out in user reviews and testimonials. Additionally, their affiliate program provides a lucrative opportunity for individuals with a substantial online presence to earn commissions.
The platform's versatility extends to its Edge accounts, designed for more experienced traders seeking competitive spreads. TMGM also provides a web trading platform that offers a user-friendly experience for forex traders. Furthermore, TMGM ensures that its clients are adequately protected with professional indemnity insurance.
In sum, whether you're planning to open multiple trading accounts or focusing on a single TMGM trading account, the broker has made considerable efforts to ensure a comprehensive and reliable trading environment. TMGM is a broker that truly understands its traders' needs and strives to cater to them effectively and efficiently. As always, remember to conduct your own due diligence before making any trading decisions.
In sum, TMGM combines security, cost-effectiveness, user-friendly platforms, and responsive customer support to offer a comprehensive trading environment. As you navigate your Forex trading journey, TMGM presents itself as a viable contender worth considering. Remember to perform due diligence and align your choice with your personal trading style and goals.
TMGM Review FAQs
Is TMGM regulated?
Yes, TMGM is regulated by two financial authorities – the ASIC and the VFSC.
What is the minimum deposit for TMGM?
TMGM requires a minimum deposit of $100.
Does TMGM offer a sign-up bonus?
As of the last update in 2021, TMGM did not offer a sign-up bonus due to regulatory restrictions. It's always a good idea to check the latest promotions on the TMGM website.
Like this Article? Subscribe to Our Feed!
John is an avid researcher and is deeply passionate about health and finance. When he's not working, he writes research and review articles by doing a thorough analysis on the products based on personal experience, user reviews and feedbacks from forums, quora, reddit, trustpilot amongst others.