10 Painless Time-Tracking Apps For Your Creative Projects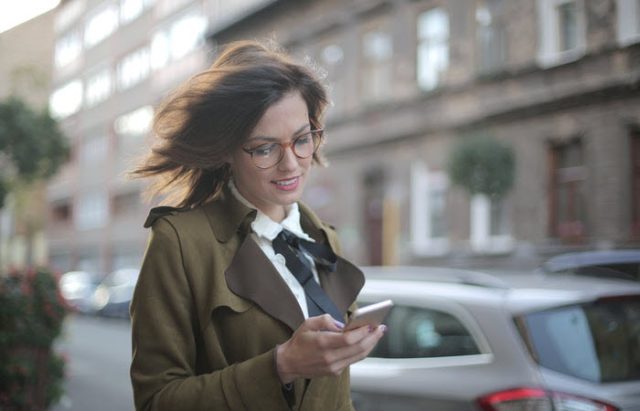 As globalization and the internet enhance the creative industry, questions arise about how employers should pay workers. While some advocate an estimated and fixed pay, others propose a pay per work hour billing.
If you are a freelancer, team leader, manager, or a simple individual, you can use the feedback from time tracking apps to make well-informed choices. This will improve project management and save time on your work. Here is a glimpse of top time tracking apps you should consider.
10 Time-Tracking Apps For Your Creative Projects
Timely
Timely comes as a well-designed time tracking and task scheduling tool. It is suitable for small groups or individuals. Its interface is quite simple and mimics that of a calendar. You can assign tasks to members of your team and monitor the time spent on each task.
There is also the freedom to reassign the task as the manager deems fit. As the app is cloud-based, any internet-enabled device can give you access to the app. Users can also employ the Reports feature to make forecasts on the project.
With this, it is easier to estimate how long a project may take to accomplish. Such information can factor in the manager's decision on current and future projects. The Timely app comes in free or premium versions, and you can decide on one according to your intended purpose.
Toggl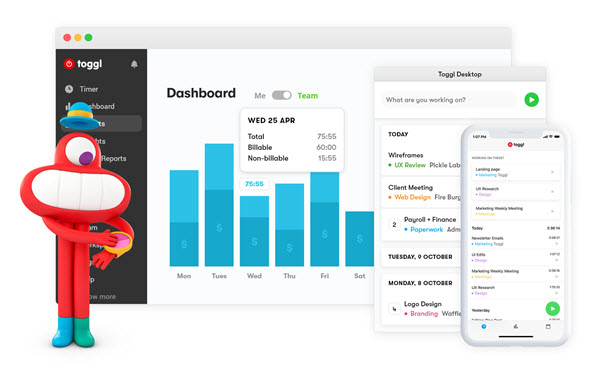 Toggl is different from some other cloud-based time tracking apps because it can be accessed offline. It is compatible with desktops, android, and Windows devices. You can also access the web version using Chrome or Mozilla browser.
Toggl allows users to create, edit, or delete entries depending on user preferences and prevailing circumstances. It can also report the amount of time spent on specific websites. This information can be used to give a rough estimate of how much time such sites may consume from your work time. This should help the user stay on track and avoid being carried away.
Once a project is completed, Toggl allows users to export invoices in Excel or PDF format. Timesheets can also be segmented such that only members of a specific team can access the particular timesheet.
Toggl offers a free 30-day plan. You can also select from any of these paid plans:
Starter plan costs $10 per user
Premium plan costs $20 per user
Enterprise plan costs $59 per user
Everhour
Everhour is quite popular on the list of time tracking apps. You can easily check who is working on what task. The Everhour app can be customized to suit as many project specifications as possible. Users can easily build projects, edit and share them with team members.
Reports on projects can be obtained in multiple formats with ease. Everhour is compatible with most mobile devices as well as desktops. Everhour is free for up to 5 users, which includes all features except integrations.
Timenotes
This is another very easy-to-use time tracking app. Take note of countdowns or create and edit progress sheets on the go as Time Notes support both desktop and mobile devices. Get seamless integration of time notes with your pre-existing project management software account.
Users can download the free timesheet app across all devices. Small teams of about five can use the free version. Businesses pay $35 monthly irrespective of their number of workers. For most businesses, this could be one of the best deals.
Harvest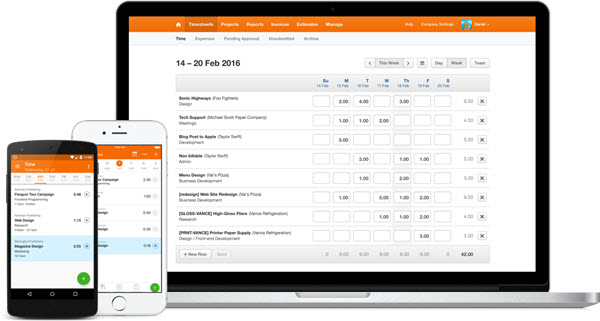 Since its launch in 2006, Harvest has positioned itself to be one of the best time tracking app for managers and freelancers. It is ideal for any kind of service-based business irrespective of size. It can easily integrate project management tools such as Asana and Basecamp.
It can also integrate with Quickbooks to facilitate accounting and bookkeeping. Invoice is easy to create, and work progress is easily monitored using the app. However, there are valid claims that the desktop version of the app has more features than the mobile version. It is believed that newer versions of the mobile app will solve this problem.
The free version of Harvest allows one user to manage two projects. The users of paid versions can choose from:
Solo version at $12 monthly for an individual with unlimited projects.
Team version available for a minimum of two people and unlimited projects for $12 monthly per team member.
TimeLeap
As a relatively new time tracking app, TimeLeap stands out on two fronts. First is its extremely easy and user-friendly interface. Second is the cost-effectiveness of using the app. For most time tracking apps, you tend to spend more like the size of your team increases.
With Timeleap, you can save your business or team some cash. You can also view time logs with ease on the calendar of the current week. Add interactive short notes to each entry, export your report in multiple formats, and share via email.
TimeCamp
TimeCamp is another easy-to-use time tracking software. It takes attendance and tracks your workers' log up to the very second. The invoices are customizable to take care of various user needs. Businesses can use time data to bill either on a project or an hourly basis.
Also, it can be integrated into project management software such as Asana and Evernote. After its first free trial, you can choose the basic plan or the Pro plan for $5.25 and $7.50 monthly, respectively. Individuals can choose to keep using the free version. However, it has many restrictions.
Hours
Hours is a specially made time tracking app for Apple users, and it can function efficiently on all Apple devices. With a few clicks after launching the app, users can easily manage various projects. You can also use color codes to manage your projects.
Aside from that, reports can be retrieved both online and offline via multiple formats. You can as well resist or grant access to employers or clients to edit the project as circumstances dictate.
Hours Pro comes with full access to every project features at $8 monthly per user. Hour is suitable for solo projects and freelancers taking on individual projects.
Tick
Tick helps users to keep track of a project's progress and also show how much time is left to complete the task. This helps to improve speed and helps concerned parties to determine if tasks can be completed on schedule or not. The Tick can easily integrate with a lot of project management software, including Quickbooks.
You can start your first project free on Tick. After that, you can choose any of the paid plans that suit your needs. For businesses that run multiple projects simultaneously, the higher-priced plans are better.
Time Doctor
Get your team organized and time conscious as you start and complete your projects with the Time Doctor app. Users can easily navigate the app features and get real-time analysis of team strength and productivity. Time Doctor runs a 24/7 customer support in case users encounter any challenge.
Monthly costs of using Time Doctor start from $5.00 to $9.99 per user. For projects involving 20 or more workers, Time Doctor can save costs in the long run.
Conclusion
The apps mentioned above for your business should give you the freedom to integrate a pre-existing project management software. It should be able to back-up your data and offer 24/7 customer care service at a reasonable price. Individuals can take advantage of free offers.
Furthermore, teams should compare the pricing of some of the apps to find a good one that is also cost-effective. Have you used any time tracking app recently? Tell us about it in the comment box below.