SuperMoney Loan Reviews: Compare Top Lenders of 2023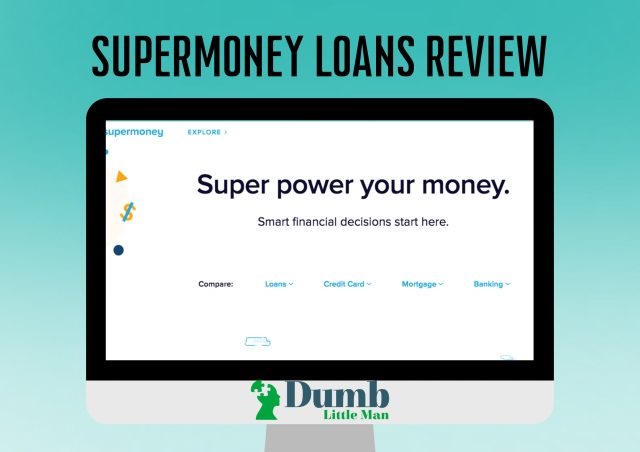 SuperMoney enables loan applicants from all 50 states to assess their desired loan offers from numerous lenders.
SuperMoney is a comparison and shopping website which is a service provider for financial products. Here personal loans, personal credit cards, student loan refinancing, savings accounts, payday loans, and tax support are all available.
To begin with, what SuperMoney provides customers, is a network (for loans, tax relief, and debt reduction) and financial product ratings to let borrowers weigh offers from multiple lenders.
This financial service provider offers unbiased data-driven evaluations of thousands of products and businesses based on your credit history. SuperMoney also provides free expertise and customer feedback to emphasize the product's essential features. It also exposes what some other customers say about their experiences.
Overview: SuperMoney Personal Loan Review
Card
Best For
Fee & Credit
More Details

Best For All in One Lending Options

APR:

5.99% - 35.99%

• Loan Amount:

$250 - $100,000

 • Loan Term: 3 - 84 months
What is SuperMoney Loan?

SuperMoney, a marketplace platform located in California, was founded in 2013 with the goal of connecting borrowers and lenders with simplicity. SuperMoney, like some other comparison shopping platforms, collaborates with lenders who provide a wide range of goods, including personal loans, car loans, student loan refinance, debt consolidation loans, tax relief services, even various banks and credit unions.
What are the Loans Offered by SuperMoney?
SuperMoney Personal Loan
Super Money makes use of cutting-edge marketplace technologies to let customers swiftly contact borrowers online; you only need to do a little more. These websites will often show you lenders who are accessible for your specific products and their APRs, repayment periods, fees, and other information. You may utilize filters to help consumers with varying credit scores or income criteria narrow down their options. You may need to use filters on its page to find which things are ideal for you.
SuperMoney Auto Loans
SuperMoney's lending partners provide a wide range of auto loan choices, including new and used automobile loans and lease buyouts. You can take loans up to $100,000 with APRs varying from 1.99 percent to 36 percent, however greater sums and lower interest rates are reserved exclusively for well-qualified applicants financing a new car.
SuperMoney Student Loan Refinancing
SuperMoney also gives services for student loan refinancing through its platform. Refinancing student loans can help you lower your payments by consolidating your private or federal student debt into a new loan with a lower rate and better terms, depending on your credit scores.
Student debts are a substantial financial burden for many people in the United States. Debt consolidation loans are a way to reduce your monthly payments.
Refinancing can help you stay out of debt and avoid bankruptcy by allowing you to make consistent on-time payments. You can apply for a range of student loan amounts of $5,000–$10,000, provided you are a citizen or a permanent resident of the United States.
How does SuperMoney Loan work?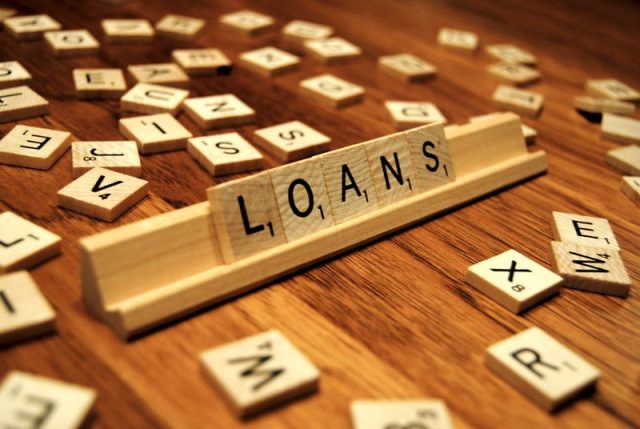 SuperMoney loan has a very simple lenders connection network. Follow these steps if you're ready to compare your loan options:
To be transferred to SuperMoney's online form, select the Go to Site button on its page.
Choose how you want to buy your new automobile and if you already have a model in mind in case of auto loans.
Choose your estimated credit score and the loan amount you require.
Choose your work status, yearly income, pay frequency, and payment method.
Choose a bank account, also if you own a home or live on rent and your mailing address.
Select your military and residency status after entering your full name, phone number, date of birth, and email.
To double-check that your information is correct, submit your Social Security number and select Review Your Responses.
Documents Needed
Although you won't require anything special to complete SuperMoney's prequalification form, when you apply with a lender, you'll probably need the following details:
Income proof, like a benefits letter or Paystubs.
Address proof, usually, your bills and other correspondence will do.
Information about your bank account.
Get to Your Lender's Website
Compare your loan options and choose the one that's right for you. SuperMoney will then take you to the lender's website, where you can complete your application. The rest of the procedure and any information you need to supply will be communicated to you by your selected lender.
Click Here to Get Started With Supermoney Personal Loans.
What are the Features of SuperMoney Loan?

SuperMoney provides several features to help individuals locate the best financial services and solutions.
Calculators. Assume you're looking for a loan, such as a mortgage. In that situation, the calculators on SuperMoney can assist you in estimating the overall cost of the loan and your monthly payments.
Marketplaces: There are a plethora of financial services firms to choose from. SuperMoney brings them all together in one spot, making it simple to compare your choices.
Manual Guides: It might be difficult to compare every firm in SuperMoney's marketplace; thus, SuperMoney provides recommendations to assist you in finding the most acceptable lender.
User feedback. Expert ratings are helpful, but SuperMoney also allows individual people to rate the businesses listed on the site. Do read these evaluations to learn more about the financial services provider's customer service.
Tailor-made Offers: Tell SuperMoney what you're looking for, such as a personal loan or tax relief company, and it'll instantly match you with such firms.
SuperMoney Loans Requirement?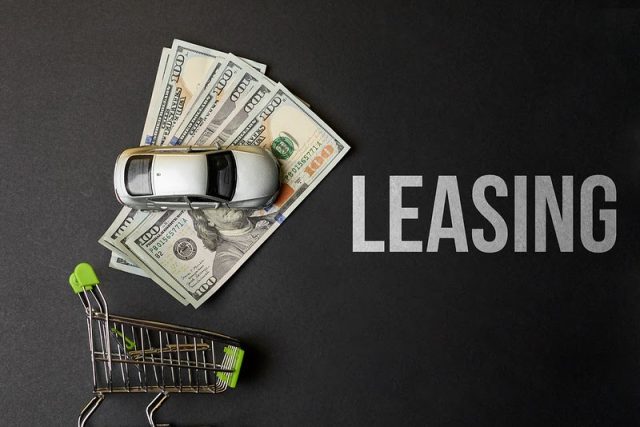 As SuperMoney lets you evaluate offers from multiple lenders, though you'll have to meet a few requirements to qualify:
Credit score
It should be at least 600
Regular Source of Income
Pay stubs or a benefits letter will suffice.
Citizenship
You should be a US citizen or a permanent resident.
Age-Limit
You must be at least 18 years old to qualify for the loans.
How to Apply for SuperMoney Loans?

You may submit a preliminary application form, which takes only a few minutes to complete.
To get started, go to the SuperMoney website and choose a financial objective from their list, such as "Finance a Purchase." Choose Personal Loans or auto loans or student loan refinance, whichever loan you want. Then click on the "Get Offers in Seconds" button (which you'll see on other sites).
It will ask you a few generic questions, such as why you need the loan, how much you want to borrow, your credit score, work status, and social security number, among other things. At this time, they merely do soft credit pulls, which will not affect your credit score. A hard credit pull will be performed if you accept an offer from a specific lender.
It will take around 3 minutes to finish this pre-application process. You'll be led to a page with a list of loan offers from various lenders once you've completed it. It needs information like the lender's name, the APR, repayment conditions, and fees.
You may also discover if SuperMoney endorses this lender depending on their SuperMoney user reviews in the more information section. However, until there are a lot of "votes," this isn't trustworthy.
If you agree to accept a loan offer by one of the lenders from the database, you'll be sent to their website to complete the application. Additional formalities are needed, such as bank statements and getting your full credit report from one of the three consumer reporting agencies.
How much does SuperMoney Loan Cost?

SuperMoney offers a free comparison tool with no hidden costs. This means there will be no origination fees, service fees, or prepayment penalties for applicants.
However, you'll have to apply in order to acquire exact rates and conditions, and you may compare loan amounts and terms after you get offers. Loans up to $300,000 are available, with APRs starting at just 1.99 percent. However, it's doubtful you'll qualify for this 'starting at' amount. Several criteria fix exact APR, including credit history, credit score, income, and the existing loan size. Only borrowers with excellent credit qualify for low rates.
Click Here to Get Started With Supermoney Personal Loans.
Who is SuperMoney Loan Best For?
SuperMoney is an excellent marketplace for anybody wishing to assess many lending institutions before taking out a loan. SuperMoney does what would take the ordinary individual many hours to accomplish in a short amount of time. It takes the user's information and matches them with the best lender for their requirements. SuperMoney's selection of vehicle loans, from auto purchase loans to refinancing, leasing, and even title loans, is one of the best services available.
SuperMoney is for you if you are presently making payments on a student loan and want to either pay it off entirely or reduce your monthly payment amount. They'll connect you with a lender that understands your financial goals and will teach you how to spot red flags.
If you replace your current student loan with one from SuperMoney's marketplace of lenders, you'll be able to take advantage of lower rates that you couldn't get when you first took out your loan. Furthermore, because you were applying for college when you initially took out a loan, you most likely had a worse credit score and hence a higher APR on your loan. Many college graduates now have higher credit ratings later in life and may use those scores to get better loan offers. If this describes you, apply SuperMoney and discover what their lenders have to offer.
SuperMoney Loan Pros and Cons
👍 PROS
► Prequalification has no impact on your credit score. Compare rates, terms, conditions, and loan amounts with various lenders conveniently and without affecting your credit score.


► Accepts reasonable credit. Lenders in SuperMoney's network are prepared to work with consumers who have credit ratings as low as 600.


► It's legal in all 50 states. Unlike several other connected networks, SuperMoney may be able to link you with a lender who can help you, regardless of where you reside.
👎 CONS
► This is not a lender who lends directly to you. Because SuperMoney isn't a direct lender, you'll need to study the ratings and reviews of any lenders you're linked with to ensure you know exactly what you're getting yourself into.


► Every offer isn't correct. To illustrate this further,  When quoting an amount of probable monthly payments, one SuperMoney customer got an offer from a lending company that did not consider the interest.


► There isn't much information on the webpage. SuperMoney's website isn't the most user-friendly. More specific information, such as its FAQs section, will be found elsewhere. It also lacks a phone number to call for assistance.
SuperMoney Loan Compare to other Financial Services Companies
| Lender | Est. APR | Loan Amount | Loan Term | Min. Credit Score |
| --- | --- | --- | --- | --- |
| Supermoney | 5.99% - 35.99% | $250 - $100,000 | 3 - 84 months | Not Specified |
| Upgrade | 5.94% - 35.47% | $1000 - $50,000 | 24 to 84 months | 560 |
| SoFi | 12.99% - 24.99% variable | $5,000 – $100,000 | 2 to 7 years | 680 |
| PayOff | 5.99% – 24.99% | $5,00 - $40,000 | 2 to 5 years | 680 |
Click Here to Get Started With Supermoney Personal Loans.
SuperMoney Loan vs. Upgrade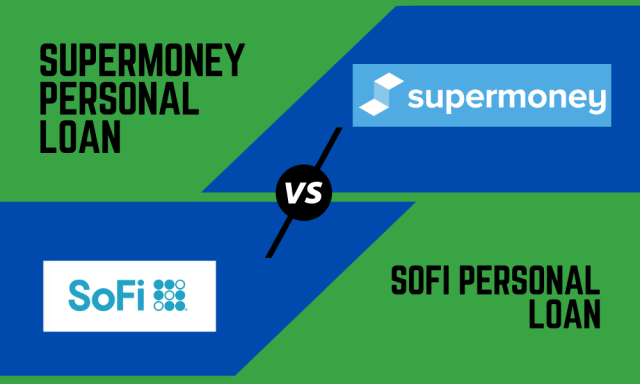 Upgrade is one of the new participants in the loan sector, but the lending company is already showing strong performance. Since there are only two lenders in the partnership, Upgrade can usually provide one business day of processing time after accepting a loan offer. Most users can get a good deal without any problems.
On the other hand, SuperMoney is a Credit brokerage service with a 14 Lender network. It can provide Loans up to $ 100,000 with a very Competitive APR. It has gained customer support and acceptance in a short span of its existence as it takes not more than 3 minutes to connect you to the right lender,
SuperMoney Loan vs. SoFi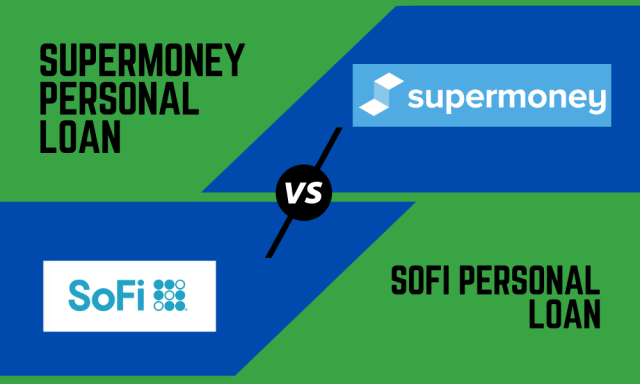 When compared to alternative loan options, SoFi has a lot of advantages. They have the lowest average interest rates. However, a rise in the number of complaints from SoFi customers, notably about unpleasant encounters with the customer support department, can be worrisome.
Alternatively, SuperMoney provides "comparative shopping" for many financial products, including personal loans, auto loans, etc. More than a dozen partners fund them, and you can see detailed information and reviews of each before filling out the application form. There is also no fixed minimum credit score requirement.
SuperMoney is a great way to collect information about potentially eligible loans, but you still need to complete the application directly with the lender of your choice.
SuperMoney Loan vs. PayOff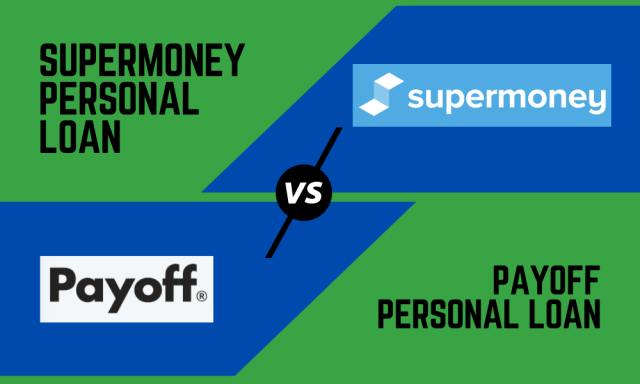 Payoff connects to one of eight lenders on the network and offers personal loans. This allows you to consolidate your loans by repaying high-interest credit cards. BBB gives the company a good reputation, but customer feedback is complicated. Some have great experiences; others explain the frustrating process from start to finish. When it comes to paying off your unpaid loan, there are easier options available to you.
On the other hand, SuperMoney offers comparative shopping services for many financial products, including auto loans or personal loans. Multiple lending partners fund them, and you can see complete details and reviews of each before filling out the application form. SuperMoney is a comparatively new platform yet, this is a great way to garner information about various loans you may be qualified for, but you will have to fill your application directly with the lending company of your choice.
Final Verdict
SuperMoney features a substantial list of lending partners and a diverse variety of financial services, including personal loans. Their pre-approval application is available online and takes only a few minutes to complete in order to see your customized rates.
SuperMoney is an impressive lending marketplace in general. Their lender screening and comparison shopping features have made it as simple as possible to swiftly compare lenders, check rates, and conditions without having to enter any personal information, which many markets don't allow. One thing to be noted is SuperMoney is not accountable for third-party products.
SuperMoney Loan FAQs
Is SuperMoney Legitimate?
Yes, founded in 2013, SuperMoney is a legitimate platform. It collaborates with a variety of businesses to give customers a resource for locating auto loans, credit cards, personal loans, insurance, student loan refinancing, and other services.
Are online personal loans legit?
Yes, online personal loans are legit. This is because reputable online lenders must adhere to traditional banks' stringent lending guidelines. There are well-known brands; however, it doesn't mean there aren't some awful players, but they're simple to recognize.
The Federal Trade Commission (FTC) requires legitimate lenders to register in the states where they conduct business. To check if a lender is registered, just put the lender's name into a search engine and add the phrases "state licenses."
What are the drawbacks of SuperMoney?
With SuperMoney, along with the convenience of getting auto loans or personal loans, there are a few drawbacks, too, like there is no customer service by phone. Also, this is not a direct lender. hence, users should read additional reviews on the respective lenders for better judgment.