How to Apply for a Student Loan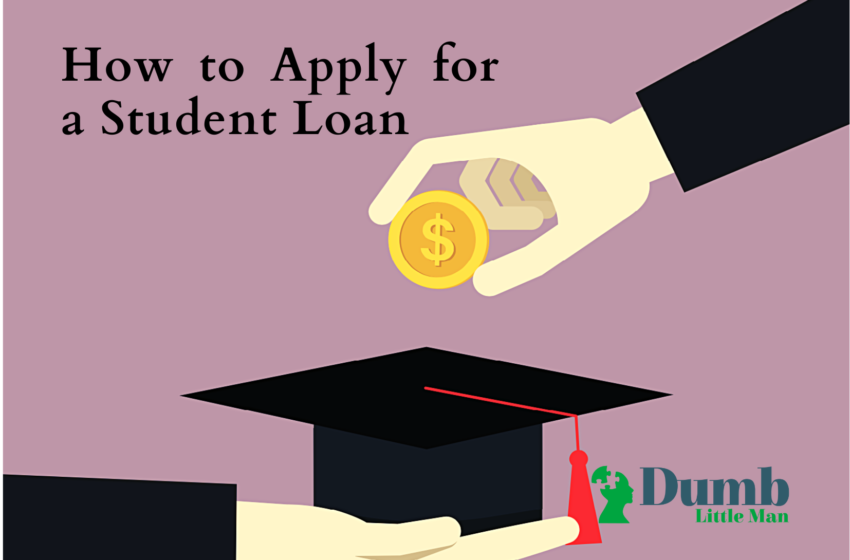 Higher education remains a privilege available only to a select few. Many universities charge thousands of dollars for a degree, making it difficult for people from humble backgrounds to pursue higher education. Students from such backgrounds have to work day and night while studying to support their dreams. Only a few can make the ends meet, while the majority has to rely upon many types of loans. The rising fees in universities have also given a rise to students claiming student loans. And if you are a student looking for a student loan and not sure how to apply, here is a detailed method of how you can apply for a student loan.
Factors to Consider Before Applying for a Student Loan:
There are a few things that one should keep in mind before applying for a student loan. First and foremost, just like any other debt, student loans have to be paid back, and that too with interest. Therefore, one must consider their options thoroughly. Secondly, you should examine the terms and conditions of the contract thoroughly and closely and also consider the requirements of the loan.
⫸ Explore Every Aspect of The Loan
Another important point to consider before entering a contract is to explore where you want to take out a loan from. Students can take out loans from federal as well as private institutions.
⫸ Stay In Touch With The Loan Provider and Keep Yourself Updated
In addition, students should also remain in touch with their loan provider and regularly update them about the repayment and the queries or issues they face during the process. One must try going for Federal loans as they are relatively flexible in the repayment process and if you meet certain conditions, a part of a student loan can also be forgiven.
Free Application for Student Aid (FAFSA):
If you are a student looking to apply for a loan but do not know where to start, FAFSA is the first step for you. FAFSA is a form designed by the government to ease the loan application process for all students. Students have to completely and accurately fill out the form and submit it.
FAFSA will then calculate and notify the student about how much the student can pay out of their pocket and how much loan they need. FAFSA takes into consideration a range of factors before reaching this result including the students and their family's income.
It should be noted that FAFSA should be filled out and submitted every year after first applying if you want to receive aid.
Shall You Go With Federal Loan or Private Student Loan?
Want to complete your education but do not have enough savings to pay the cost? Let us tell you two options you have; federal loans and private loans. Federal loans come from the government, while private student loans come from many sources such as financial institutions, banks, and credit unions. You can use this loan for any purpose you want either to pay the tuition fee or to afford your living expenses as they are not based on the financial needs of a student.
If you get an option to choose between Federal and Private Loans, try to go for federal ones as they have flexible repayment plans and fixed interest rates. Whereas, private loans are not based on the financial needs of the student. Students have to prove their creditworthiness in this case. However, the borrowing limit of private loans is higher than federal student loans.
Types of Student Loan
Before we move on to how students can select the right loan for themselves, one must know what type of loans are available. There are 4 general types of loans that a student can avail of. Their names are as follows: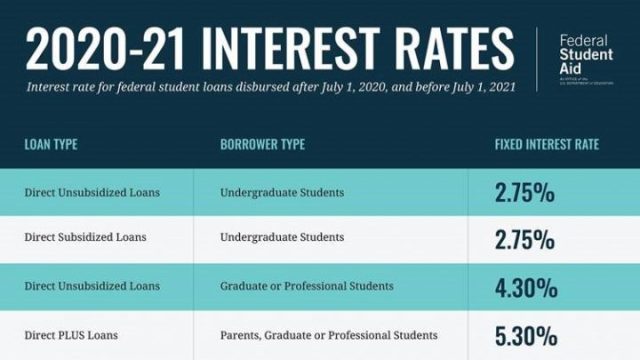 1. Direct Subsidized Loans
These loans are issued for students who have special financial needs and need support from a third party to repay their loans. The main attraction of this loan is that the government pays the interest of your loan if you are still at least a half-time student after 6 months of your graduation.
2.  Direct Unsubsidized Loans
These loans are given to students and families on a general basis and not on a specific financial need basis. These loans are offered to undergraduates and postgraduate students as well as students of professional studies.
3. Direct Consolidation Loans
Another type of student loan is the Direct Consolidated loan. Students can combine all the financial aids that they are eligible to receive into a single loan. Students can also use a single loan servicer.
4. Direct Plus Loans
The last type of loan on the list being offered to students is Direct plus Loans. This loan can be availed by students who have no alternative financial aid covering their educational expenses. These loans are offered to professional students and postgraduate students as well as the families of students doing their undergrad.
5. Compare All the Loan Offers
Now that you have identified what loan offers, it is now time to identify what loan has the best incentives. The best and easiest method to do this is by going for private student loans. Earnest is a site that helps students in finding the best and exclusive best rates so that they can focus on studying and have a smooth and relaxing university experience rather than always worrying about paying back loans. It shows students the best interest rates on loans that they are eligible to receive.
The platform has a very straight and simple process. Just put in your details, answer some questions and the site will show you the best loans and interest rates that you are eligible for.
Borrowing Limit on Federal Loans
There are certain categories created by the education department to specify the borrowing limit for students based on the level of education they are receiving. The categories can be found below:
Undergraduate students can receive federal aid ranging from $5500 to $12500 per year. The amount of aid can also vary depending on the institute that you're enrolled in.
Postgraduate and Professional students can take a loan of as far as $20500 per year. This amount is categorized under Direct Unsubsidized Loan. In addition to this, the students can also avail themselves of Direct plus Loans from the federal government for educational expenses not covered by any federal aid.
The School You Choose Is Crucial
The school that you decide to enroll yourself in plays a vital role in the amount of loan that you would have to take out. This factor should not be leading in your consideration but it should be on the top few. Many students make the mistake of studying in expensive schools and taking out big loans for it but in the end, fail to repay them. This lands them in trouble and this is something every student should avoid.
FAQs
There are some common queries that are likely to pop into your head, and here we are trying to answer them.
Q1. Does Every Student Qualify for Student Loans?
Almost everyone can easily qualify for a student loan. However, for students with a greater financial situation, it becomes easy for them to borrow the loan under the best terms. When you are applying for a student loan, the first thing you have to consider as a student is whether you are an independent student or someone who is dependent on their parents.
Q2. Is Getting a Student Loan is a Difficult Process
No, getting a student loan is not a difficult process. You just have to apply through a private lender or federal for the loan. You have to wait for some time for funds to be paid out to the school.
Q3. What Is The Best Way To Apply for a Loan
You can directly apply from an online lender or credit union. As the credit card history will affect the repayment terms and interest rate. Depending on the field of study, private lenders have different student loans for graduate students that you can easily apply for.
Q4. How Long It Takes For a Student Loan To Get Approved?
Typically, it takes about six weeks for the process to complete. The time duration might increase in case any additional information is required to support the student's application. Once the application is accepted, you will receive a finance entitlement letter for the specific year.
Conclusion
Student loans are an essential part of your life. It is a decision that should be taken with the utmost importance and consideration. Many students ruin their life by making the mistake of taking out big loans in their college and later fail to repay them. This lands them in trouble and trouble is something that you should avoid at all costs. Federal loans offer flexible repayments schedules and interest rates so it is advised that students opt for that one. We hope that you find this article helpful and best of luck with your future.
Like this Article? Subscribe to Our Feed!
Life tips and life hacks for happiness and prosperity.