Steve Jobs' 10 Secrets to Building a Huge Empire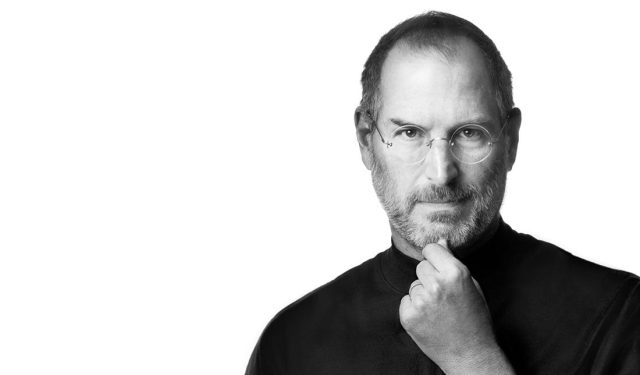 Steve Paul Jobs was born on February 24th, 1955. He is known to be the Chairman, co-founder as well as the CEO of the Apple Inc. He was also the former CEO of well known Pixar Animation Studios. He was also represented among the Board of Directors of the Walt Disney Company. Not bad!
He completed his studies in California and later he did his frequent after-school lectures in Palo Alto at the Hewlett Packard Company. In a few months time, he was hired in the same place and from there his career started to accelerate. The great personality exhibited by Steve Jobs was told and appreciated far and wide. He was referred to as one of Silicon Valley's leading egomaniac by Fortune Magazine.
It was in the year 1976 when he founded the company he named Apple Inc. Presently, Jobs is referred to as the single largest shareholder in the Walt Disney Company and also one among its Board of Directors. His presence and appreciation in both the computer as well as entertainment field is remarkable.
With his fame, he is well known for whatever came out from his mouth and was thus noted to be quoted. In casual conversation, Steve Jobs seems to come up with earth-moving quotes. The mastery of this is that most of his quotes can be applied to the the jobs we all have, the careers we all seek, and the lives we all want to lead.
Let's take a look at some of the great quotes of this modern day tech and media leader.
To Build up Confidence
"We don't get a chance to do that many things, so every one should be really excellent. Because this is our life. Life is brief, and then you die, you know?"
Steve Jobs is confident in whatever decisions he makes and he talks about what has taken him to great heights. He also insists all of us to be good to the heart as our lives are short and death can arrive at any time.
On Confidence and Creativity
"That happens more than you think, because this is not just engineering and science. There is art, too. Sometimes when you're in the middle of these crises, you're not sure you're going to make it to the other end. But we've always made it, and so we have a certain degree of confidence, although sometimes you wonder."
People are terrified at times. However, those that make choices based on real criteria, regardless of the conceptual nature of them, can confidently stand behind them and are able to shake off the uncertainties that arise.
On the Experience as a User

 
"Our DNA is as a consumer company – for that individual customer who's voting thumbs up or thumbs down. That's who we think about. And we think that our job is to take responsibility for the complete user experience. And if it's not up to the par, it's our fault, plain and simple."
User satisfaction is not just for business owners. Your boss could be considered as a user of your output. By mastering your trade and ensuring a complete and accurate output (albeit a report, a design, an article, etc.), your 'users' will be happy and reward you with continued business.
"People think focus means saying yes to the thing you've got to focus on. But that's not what it means at all. It means saying no to the hundred other good ideas that there are. You have to pick carefully."
The real meaning of focus is not the simple yes. Instead, it is all about the ideas which are imparted by picking and sorting the best out. Careful detection and estimation of your plans and the ideas and strategies taken to implement them are what Steve Jobs is talking about.
On Passion

"

When I hire somebody really senior, competence is the ante; they have to be really smart. But the real issue for me is, are they going to fall in love with Apple? Because if they in love with Apple, everything else will take care of itself.

"
This comes down to passion. When you have passion for what you do, good results and dedication are sure follow. Identifying your passion is difficult but once there, work is no longer work. As a worker, find and live your passion. As an employer, get employees to really see the vision and their role in taking the company there.
"So when a good idea comes, you know, part of my job is to move it around, just see what different people think, get people talking about it, argue with people about it, get ideas moving among that group of 100 people, get different people together to explore different aspects of it quietly, and, you know – just explore things."
Cisco Systems had a great motto at one point that read, "We are stronger together than we'll ever be apart." Many times, good ideas are made great by seeking input from others. By surrounding yourself with people that you'd admit are smarter than you, greatness has a chance.
"It's not about pop culture, and it's not about fooling people, and it's not about convincing people that they want something they don't. We figure out what we want. And I think we're pretty good at having the right discipline to think through whether a lot of other people are going to want it, too. That's what we get paid to do."
This is about legitimacy. Getting paid is great but executing on a long term vision based on demand is a true art.
"I mean, some people say, 'Oh God, if [Jobs] got run over by a bus, Apple would be in trouble.' And, you know, I think it wouldn't be a party, but there are really capable people at Apple. My job is to make the whole executive team good enough to be successors, so that's what I try to do."
The real work of a CEO is to lay pipe (sort of speak). A good CEO is laying the groundwork for an organization to succeed on its own – today and tomorrow. Much of this has to do not only with the people that surround you, but letting go of the ego.
"We've had one of these before, when the dot-com bubble burst. What I told our company was that we were just going to invest our way through the downturn, that we weren't going to lay off people, that we'd taken a tremendous amount of efforts to get them into Apple in the first place – the last thing we were going to do is lay them off."
When you make a concrete effort to only hire the best employees, releasing them may cost more than keeping them around. Sure. Unproductive employees need to go but mass layoffs versus a strategic realignment that moves expertise, is a clear alternative. Choices like this, short term gain versus long term impairment, are critical ones to make.
"Recruiting is hard. It's just finding the needles in the haystack. You can't know enough in a one-hour interview. So, in the end, it's ultimately based on your gut. How do I feel about this person? What are they like when challenged? I ask everybody that: 'Why are you here?' The answer isn't very important, it's the meta-data."
The recruiting job is tough indeed and not as easy as you'd think. If you, as a hirer, get to someone's core, you have a chance at understanding them. This is what Steve Jobs would love to say about the entire process of hiring people for work. He also finds it similar to looking out for the needles in the haystack which is simply as impossible as it should be.
There are plenty more quotes given out by Steve Jobs. However, these form a decent foundation that you can take to you life in the effort to find great success, for attaining hopes, and building up a real huge empire!
Like this Article? Subscribe to Our Feed!